The 30 Minute Vegetarian Cookbook is a book of
100 delicious, healthy meals for busy people!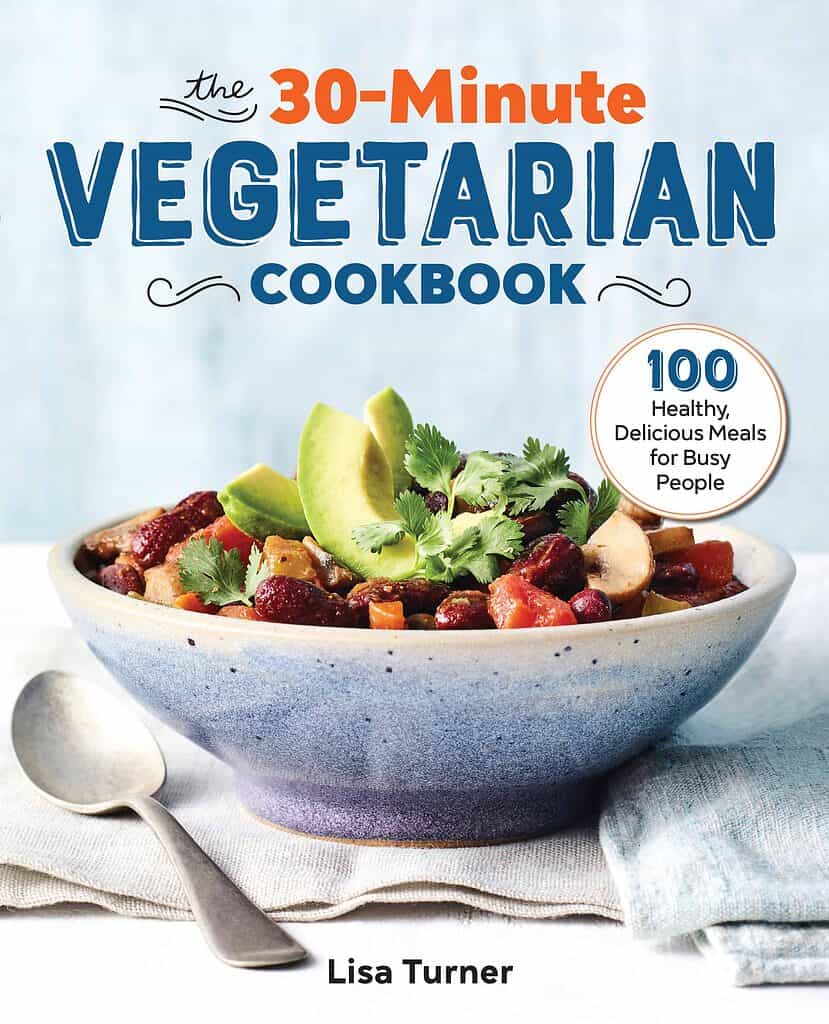 In the virtual world we make many friends, some we need not meet for friendships to develop.
Sounds familiar well this is how  Lisa Turner and I met in the blogging world.  Our love for food binds us together especially since Lisa hosts the My Legume Love Affair currently. Something I try to take part and host as often as possible.
Lisa has achieved what every food blogger dreams of printing her own cookbook. Congratulations Lisa!!! I am extremely happy for you.
So check out the book ladies and gentlemen, boys and girls the book The 30 Minute Vegetarian Cookbook has 100  delicious vegetarian recipes.
I am sure you will find them extremely useful especially if you have a busy schedule and need to get a healthy and delicious hot meal on the table in 30 minutes flat.
The major heading in the book are
Introduction

Fast and Easy Vegetarian meals

Breakfast

Salad

Pasta

Stir-fries

Soups, Stews and Chilli

Pizza

Handheld

Desserts
What I like more is the last part of the book more important to most of the new cooks and well to pro too.
Quick Reference Guide To Prepping and Cooking Vegetables

The Dirty Dozen and Clean Fifteen

Measurement Conversions
The book also discusses the
protein content of meat vis a vis plant proteins,

How to go about cooking, something especially useful for a new cook,

the kind of diet the recipe is for, like Gluten-free Diet etc.
The recipes in the book that I am eyeing, to name a few are
Greek Salad Dressed with Hummus

Linguine with Pea Basil Pesto

Fried Rice with Vegetables

Stove toped "Baked" Beans

Hummus and Vegetable Wraps
There are quite a few recipes that are "India Inspired" but even the exotic ingredients are now commonplace in the Indian Markets so you can try all the 100 recipes out.
I say go for it! Book your copy today!!
The book is great for someone who is just learning cooking as well as a pro cook. If you are trying to include vegetarian cooking as a part of your meal plan or just love to eat different food every time. Here is your link.
About The Author:
Lisa is the Recipe Developer and the Cook behind the Blog Lisa's Kitchen.  She is based in London, Ontario with her husband and cats.  Lisa is in her own words  "a veteran vegetarian for 27 years ".