Vegan Hara Bhara Millets Kebabs
Make these soft, tasty and delicious Vegan Kebabs at home with little millets as the star ingredients.
Make Kebabs on skewers or in small circular Cutlets and serve them as a healthy side dish for lunch or dinner or as a snack or an appetiser too.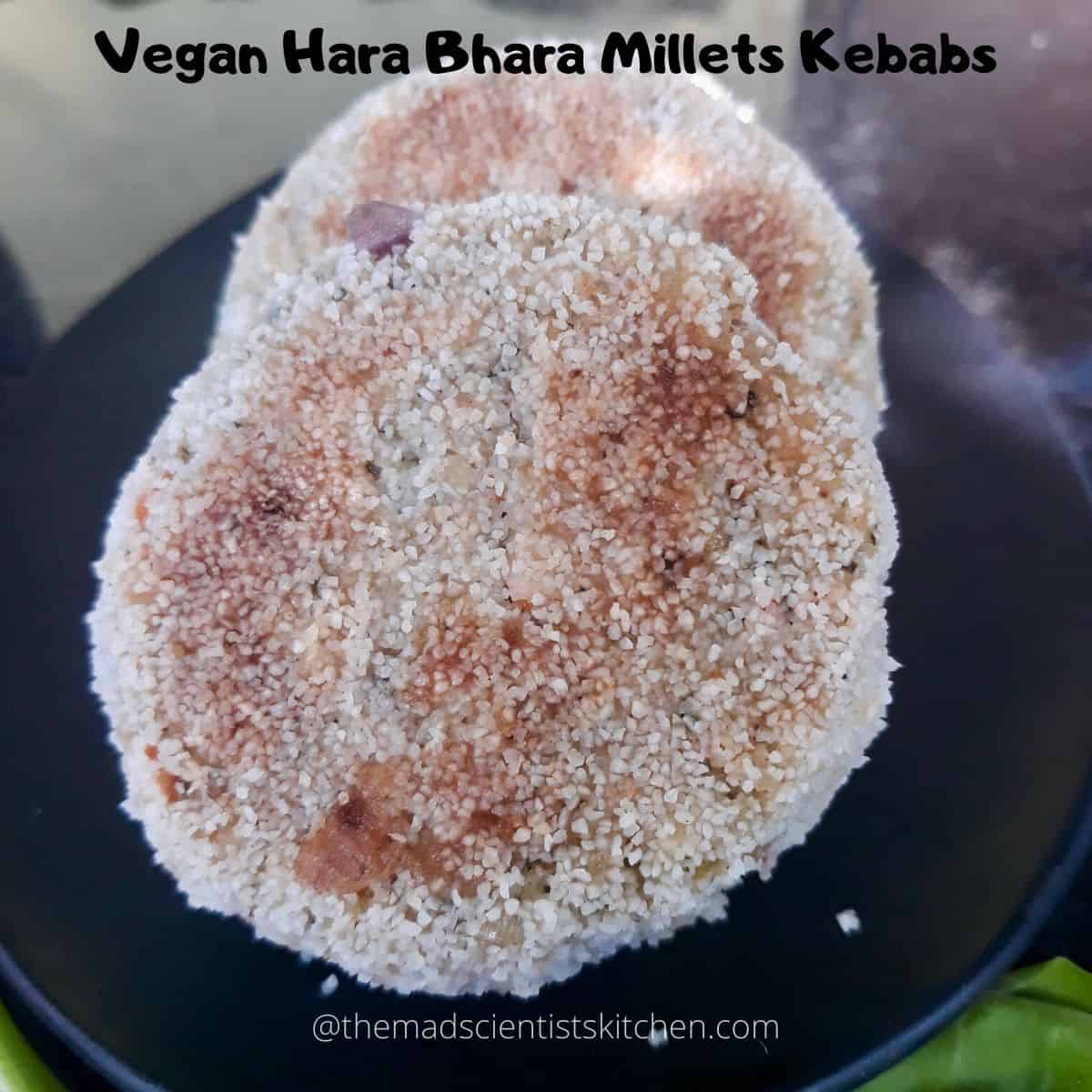 Today I am posting this Millets special Vegan Hara Bhara Milets Kebab as a part of Ssshhh Secretly Cooking. As part of this group when you sign up you are paired up with another member of the group. As partners, we exchange 2 secret ingredients and we have a ball trying to guess what the ingredients were. This time Aruna who blogs at Vasusvegkitchen wanted us to use Millets in our diet. Do try some of her simple and delicious recipes like this Chickoo Shake.
My partner Renu from Renu of Cook with Renu gave me barnyard millets and oil as my ingredients.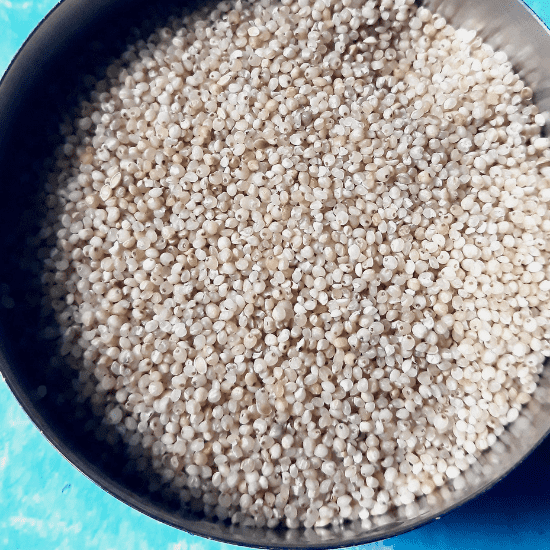 If you are my follower you will know that I love to dig into the history of food. So here goes…
Contents: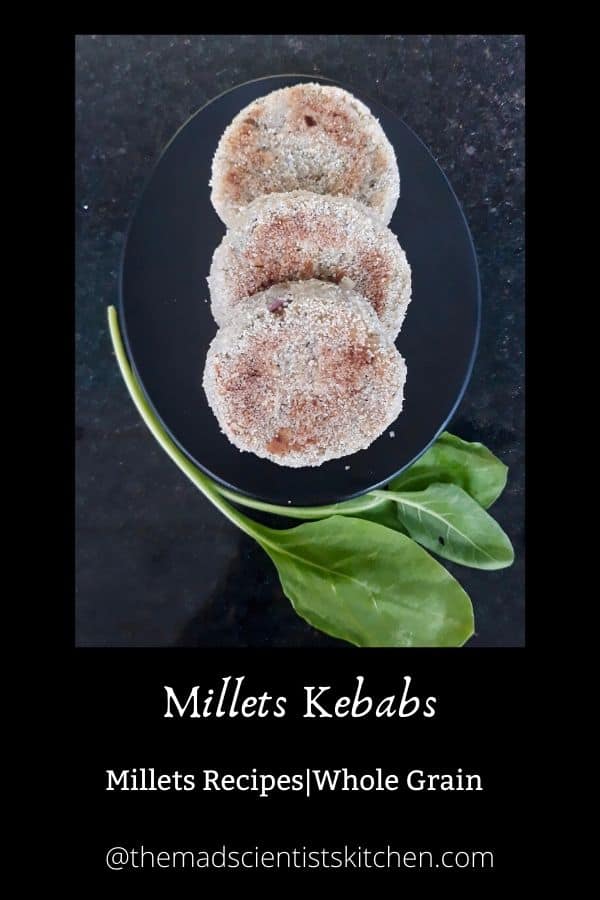 In Asia, like the Middle East where Kababs originate from Kebab are generally made from ground or cut meats on skewers, grilled or baked in an oven. The taste of the meats is enhanced by adding other ingredients and herbs. Traditionally meats such as mutton or lamb were used but there are religious and regional variations to this. 
 " As nouns, the difference between kabob and kebab is that kabob is (US) (kebab) while kebab is (British) a dish of pieces of meat, fish, or vegetables roasted on a skewer or spit.

Courtsey: wikidiff.com,
Kabab is known by many other names depending on the region like you have doner kebab, shawarma, gyros, the famous shish kebab and shashlik are few names of the huge variety of Kebabs. 
In Ancient India Cooking on skewers or spit was common and has been documented in the Epic The Mahabharata. However, modern kebabs are influenced by Mughlai Cuisine.
The Indian kebabs have a distinctive taste thanks to the usage of Indian spices.
If you want a list of Indian kebabs then here you go these are from Wikipedia, I am sure if I dig more I will find many more rare and delicious and regional varieties. My favourite is Tangdi Kebab.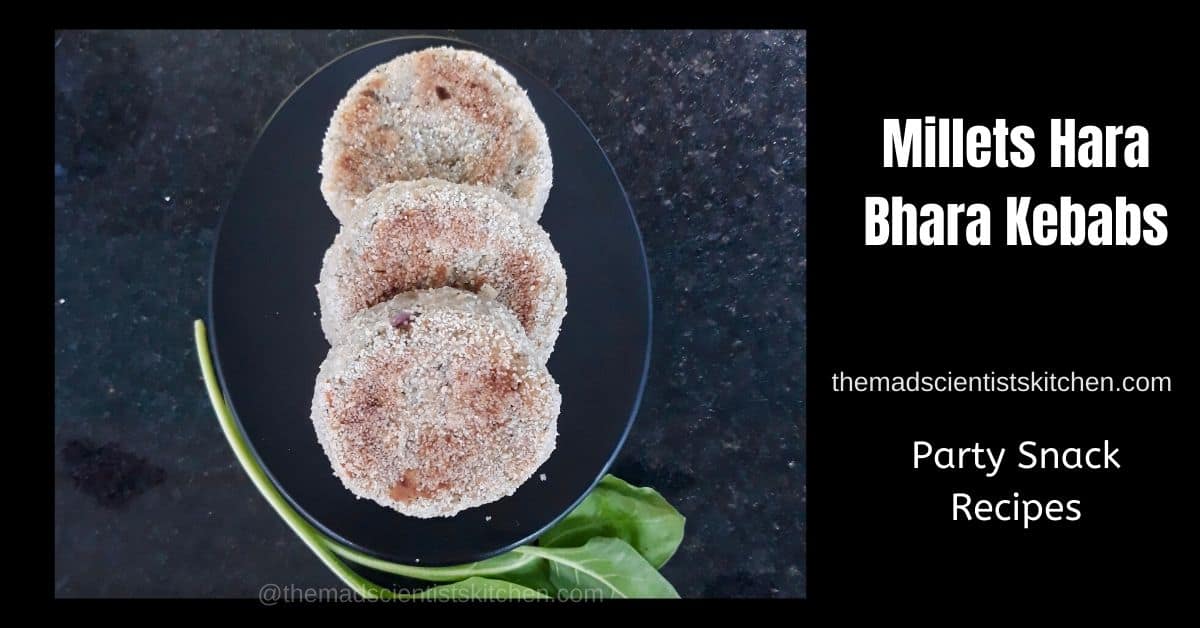 Kebabs in India are made not only with meats but vegetarians too have a lot of options. They are made from potatoes, paneer, and vegetables.
Dahi ke kebab
Beetroot kebab
Sheek kebab
Paneer kebab
Rajma kebab to name a few.
The kebab is commonly served with Roomali Roti, onion and mint chutney.
But put it in your child's' lunch box with pulao or biriyani,
With sauce or green chutney just as a short break snack,
 There are times I have used them as fillers for wraps or as sliders for burgers, sandwiches too.
Since both kids, as well as adults, enjoy them serve them as appetisers and starters for parties. 
For cooking Kebabs the options are plenty. You can shallow fry, deep fry, or bake them.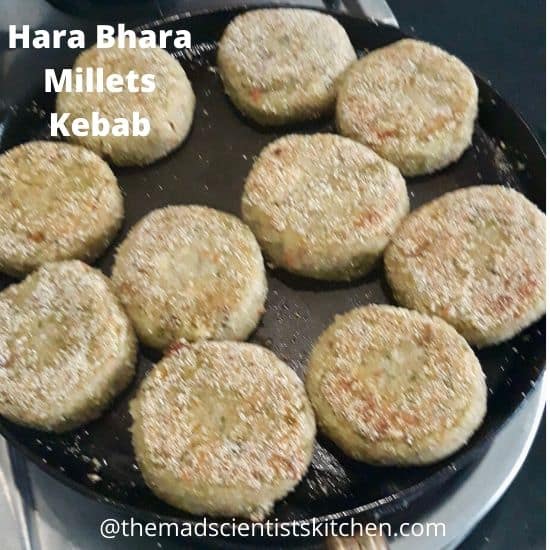 Yes, you can make the discs, coat them in rava or bread crumbs and store them in a freezer-friendly container. Remove as many as you need, thaw them a little and fry them.
Then you can also fry them and then keep them in the container lined with tissue. When you want to serve them reheat in the microwave.
Freezer space is very precious in my place so I like to finish these kebabs within 3-4 days but they can stay in the freezer for 2 weeks. 
Barnyard Millets or Samvat ke Chawal also called vari che tandul or Navne are part of the millets family and are perfect for people who are intolerant to gluten. The other Indian names for barnyard millet are Varai, Sanwa, Samwa and Swang. Navane is used during a fast when cereal grains are not used.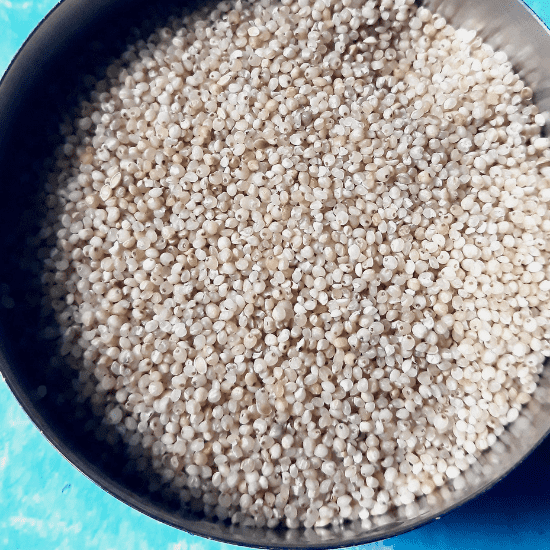 Barnyard Millets: I used barnyard millets since I had only these but any millet will be fine. Remember the millets after cooking almost doubles in volume.
Palak/spinach: I used 2 bundles of palak to pick the leaves to blanch. Next time will add 3 bundles or 2-3 cups of blanched palak as I did not get the green colour because of the millets.
Mixed vegetables:  I used carrots, corn, peas and beans. You can use any combination you wish.
Onions: in the past I never used onions but I did this time and loved it. I urge you to try using them.
Potatoes: I prefer grating my potatoes after they are boiled. 
Coriander leaves: use the tender stalks and leaves too. The aroma and flavour of these leaves make the Hara Bhara Kebab delicious.
Green chillies, ginger garlic paste: adjust as per your taste.
Spices: Chilli powder, garam masala, amchur powder use as per taste.
Bread slices:  Usually bread is dipped in water and the water is squeezed dry but since we are using cooked millets powder the bread slices.
Bread Crumbs or Rava: To dredge the kebab I use rava because I have it at home. You can use bread crumbs if you have them.
Salt: as per taste
Oil: To fry use oil. The amount you will need will depend on the method of cooking.
Pudina/mint: I have not used pudina or mint as it was not available. In case you have please use 3-4 springs and puree with the palak.
Cooking the Millets: Rinse the barnyard millets and since the grains are small use a fine strainer to run under running water. Add 3 times the water and cook it for 3 whistles in the pressure cooker. Let the pressure drop naturally. Remove and fluff the millets with a fork.
Blanching the Spinach/palak: Pick the leaves off the palak wash and air dry them for some time on a clean tea towel. Meanwhile, boil 10 cups of water with a pinch of cooking soda in it, and keep a big bowl with ice ready. Once the water comes to a rolling boil add the palak leaves and let the leaves wilt. Remove the leaves with a slotted spoon and transfer to the ice bath and stir well. Remove the leaves after about 15 minutes and drain well. Again air dry on a clean tea towel.  
Grate the potatoes: Mashing up the potatoes makes them sticky and you end up using too much bread crumbs.
Powder the bread: Since we are using boiled millets, powder the bread slices in a mixer/grinder. Avoid dipping them in the water. Remove and set aside.
Making a puree: Add the green chillies, blanched palak, coriander leaves and ginger garlic paste make a puree. 
Chopping Veggies: Because I wanted to hide the other veggies I added them to the mixer and pulsed them too. This is an optional step.
Mixing up for the Kebab: In a big mixing bowl add the millets, the ground mix of veggies and the palak puree. Add the potatoes, the chilli powder, garam masala, amchur powder, salt and mix. Add half the bread crumbs and knead well. Add more bread if needed. I needed all the crumbs. Do not knead a lot as the dough becomes sticky.
Shaping the Kebab: Make small flat discs of the batter and will recommend applying oil to your hands before you start making the disks.
Coating and Frying: I dredge the discs in rava directly, some will dip in egg wash or a flour slurry then dip them in the rava or bread crumbs. I have always shallow fried my kebabs as it uses little oil. I am not averse to using the air fryer or baking them. Deep frying I rather not do.  Fry them till they are reddish on one side then flip them till reddish on the other side.
Serve hot.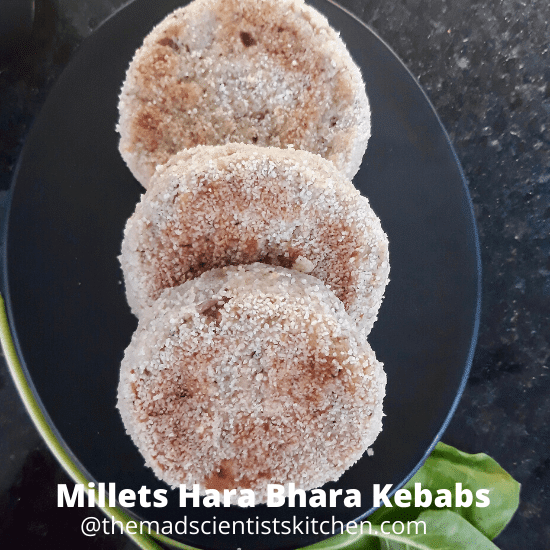 What to do if you run out of bread crumbs and your dough is still sticky?

Do not panic, Do you have rava or oats? Add them to the dough. The batter will even out. Add a little salt if you need to use more than ½ a cup.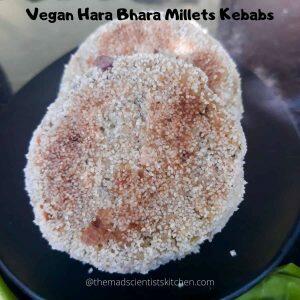 Vegan Hara Bhara Millets Kebabs
A snack, an appetiser, a side dish or a filler for wraps or burgers. These delicious Kebabs fit the bil!
Print
Pin
Rate
Equipment
Pressure cooker

Bowls

Spoons and Ladles

Blender

Non-stick tava/skillet
Ingredients
1- ½

cup

spinach/ palak

blanched

½

cups

mixed vegetables

carrots, corn, peas and beans boiled

½

cup

onion

chopped fine

1-½

cups

potatoes

boiled and grated

1

cup

barnyard millets

cooked

2

green chillies

1

tablespoon

ginger garlic paste

¼

cup

coriander leaves

1

teaspoon

chilli powder

adjust as per taste

¼

teaspoon

garam masala

optional

1

teaspoon

amchur powder

6

bread slices

Salt to taste

Rava/bread crumbs
Instructions
Rinse the barnyard millets under running water, in a strainer till the water runs clear. Pressure cook for 3 whistles and let the pressure come down naturally.

Once cool fluff the millets with a fork.

Powder the bread slices and set aside.

Blanch the palak leaves and make a puree with chillies, coriander leaves and ginger garlic.

Pulse the boiled veggies too in the mixer.

Mix the millets, veggies, palak puree, potatoes, the chilli powder, garam masala, amchur powder, salt and mix.

Add half the bread crumbs and mix. In case you need to add the rest of the bread crumbs. Do not knead a lot but you should get a stiff dough.

Apply oil to your palms and make lemon sides balls then flatten them.

Dredge them in rava or bread crumbs.

Shallow fry on a non-stick skillet with a drizzle of oil till reddish on both the sides.

Serve hot with ketchup or chutney of your choice.
Notes
Next time make the blanched palak at least 3 cups. The green colour was lost because of millets.
Reader Interactions