Chocolate Pie is delicious, soft and chocolaty what more can one want for dessert? Class Apart!!!
The Chocolate Pie here is a no-bake version and the filling can be adapted to make a no-egg one.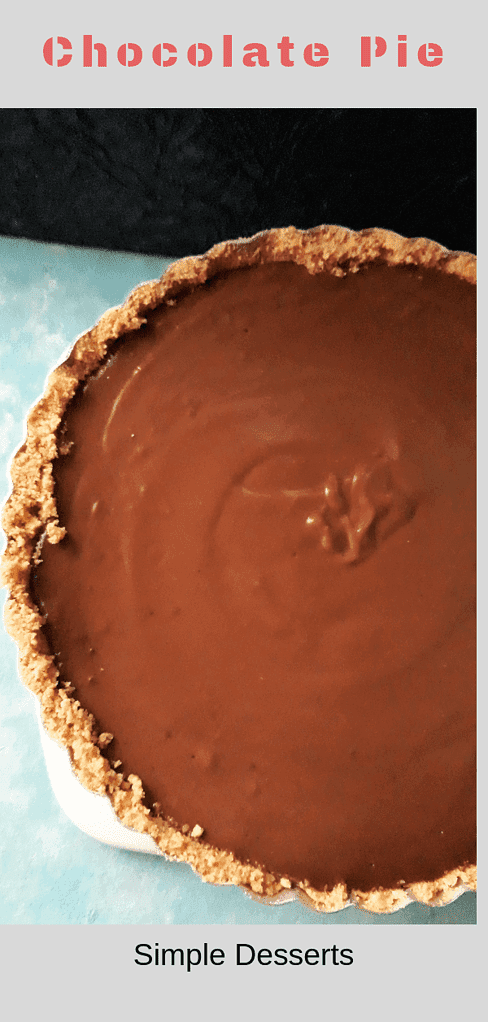 Heck, Chocolate Pie Filling can even be made with agar-agar or with gelatine too. The choice is yours!
Do make it and share the image with me. My Instagram handle is #themadscientistskitchen.
I have copied this Chocolate Pie from none other than the Pioneer Woman. While my pie filling is exactly what she has done however I have suggested some adaptations to suit our needs; like my friend #Sonia who will want a no-egg option.
But like always, I will like to go into the history of pies and fillings.
The Egyptians made the forerunners of pies, flat, round or freeform crusty cakes, called galettes.
However, the credit for the first pie bakers goes to Ancient Greeks. Some ancient plays mention sweetmeats including small pastries filled with fruit.
The Romans made a pastry with flour, oil, and water. This pastry was used to cover meats and fowl that were baked. Pie cooking spread to Europe from Rome.  With adaptations made to the recipes by locals, there were variations made. So today we have a variety of pies.
In the Medieval ages since the cooks' access to an oven was restricted they paired with bakers and cooked pies. These pies were called coffyns and were straight sealed sides and a top. The open pies were referred to as traps. Since the pastry was not eaten the cook paid attention to the filling in the pies.
Since flour was expensive reusable earthenware pie cases were developed.
Sometime in the 12th century pie called "pyes" were food items in England.
The Pilgrim Fathers and early settlers adapted their pie recipes with the available ingredients and techniques to America. They made pies from berries and fruits, cut corners and created shallow pies.
So what is a Pie?
There are many meanings for Pie
In Maths we have 3.14 or 22/7 the pie (π) and because the decimal value is 3.14 14th of March is celebrated as Pie Day.
The Pie was also the value of money in India and Pakistan equal to one-twelfth of an anna.
There was a time when Pie was a bird of black and white plumage.
A Pie is also a dish that is baked usually using pastry dough, called crust, as a casing. The dough contains a filling either savoury or sweet.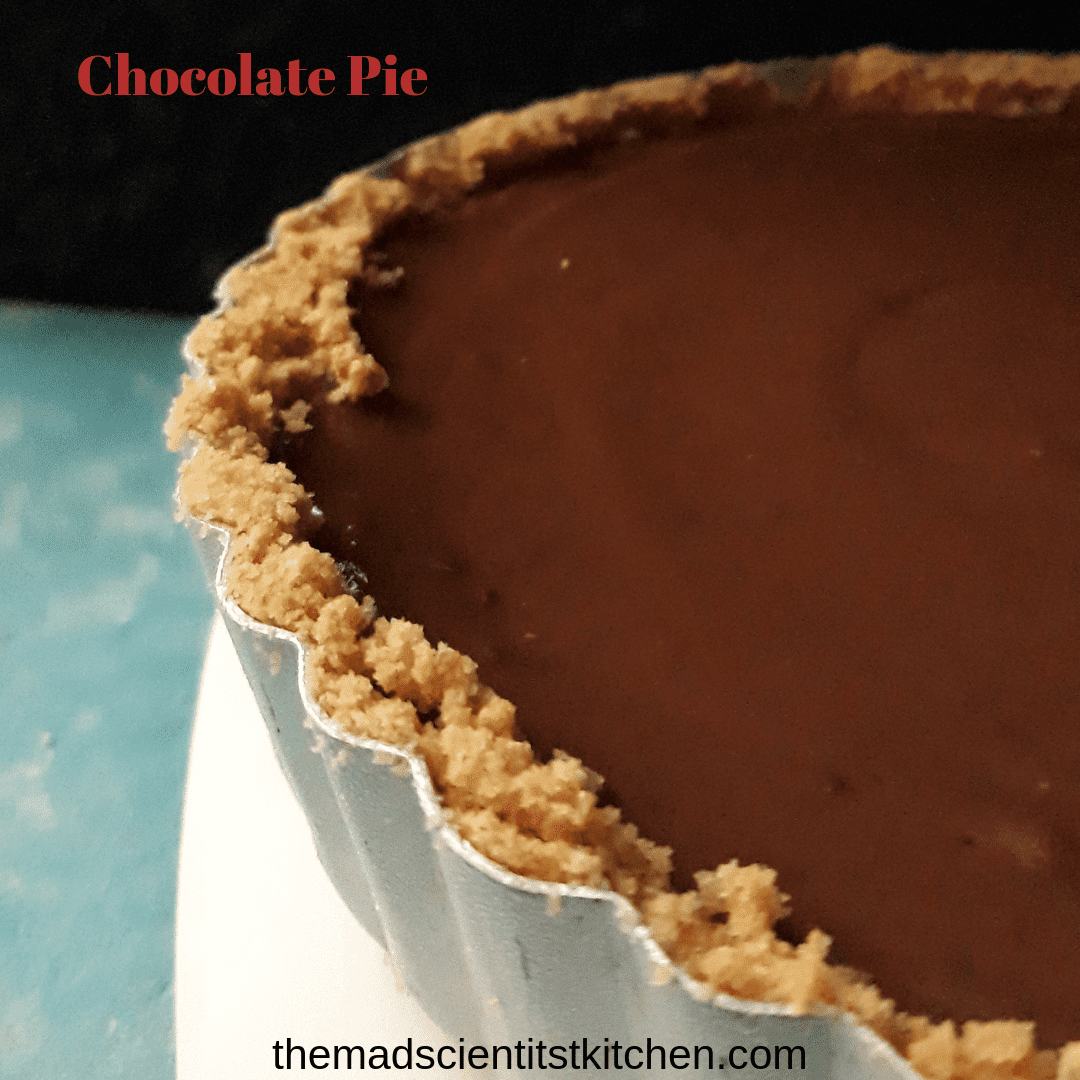 What are the variations in a Pie that we eat?
The crust is the crux of a pie.
A pie can have the crust in the bottom only. These pies are called bottom crust or single crust. Single-crust pies are also called filled pies. The pastry is lining the pie dish and the filling is placed directly on the pastry lining, the filling can be seen.
Next, we have a 2 crust pastry where the filling is completely enclosed in the pastry shell. These pies are also called 2 crust pies.
Finally, we have top-crust pies where the filling is in the bottom of the baking dish and the top is covered with the pastry.
Fine, so what is the crust of a Pie?
Typically Shortcrust pastry is used for pie crusts but feels free to use powder biscuits, mashed potatoes, and crumbs.
What are the different fillings in pies?
Meat pies filled with steak, cheese, kidney, minced beef, and chicken.
Vegetables like potatoes, carrots, peas and mushrooms.
Fruit pies are like apple pies, blueberries etc.
Cream-filled or topped pies, chocolate pies fall in this category.
Now let us stick to Chocolate Pie.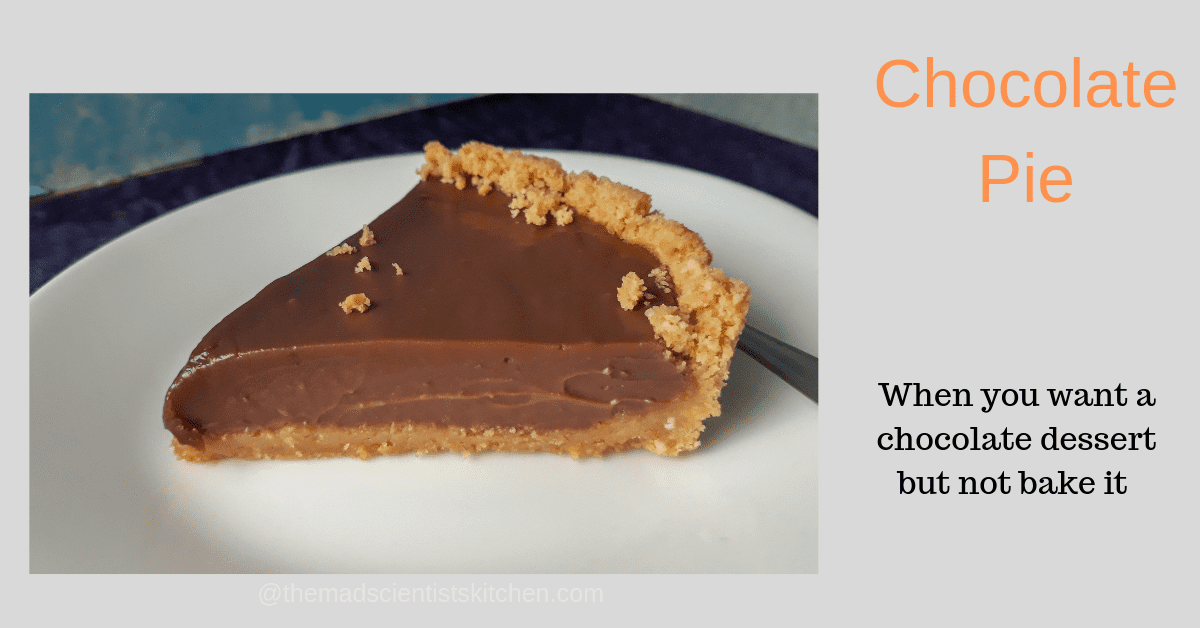 The filling in a pie, a chocolate pie is chocolate pudding.
The pudding/ filling for a chocolate pie is made by
A textured custard is nowadays a chocolate pudding and is made from milk and sugar, chocolate and vanilla and thickened with flour or cornstarch. There are eggs added too to make the pudding. The custard is cooked generally on the stovetop but then people do microwave, steaming, baking (sometimes in a bain-marie) or freezing (using gelatin as a thickener).
There is a baked and steamed version, very similar to a cake. (New to me need to check this out).
Having said this let us check out today's recipe for no-bake chocolate pie where I have used eggs.
In case you need an eggless pudding and are okay with agar-agar, also called ChinaGrass do try my Agar-Agar Chocolate Pudding.
If you are okay with a gelatine pudding then check out Perfect Chocolate Pudding here.
In case you want to make Chocolate Pie with only the starch use 1 tablespoon extra in the filling recipe I have given here.
In case you want to bake your pie crust then check here.
Besides this, there are so many more pie recipes do check them out. Let me warn you not all are vegetarian.
Klingon Blood Pie This pie uses real pig blood but I loved the other 2 pies that are featured.
These excellent 10 pies will tide over "I don't know what to make"but then like me you may start "I want this pie and that one too."
But wait I told you we have excellent pies that are savoury too.
There are 3 pies you may be interested in this Thanksgiving, check them out here.
I thought I had enough of pies but these images here are so delicious I just cannot stop myself from adding the link here.
The reason I am going on and on about Pies is that it is Monday, FoodieBlogHopMonday and this week we are doing #198 Eid Special Dishes.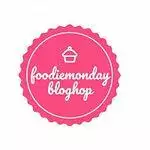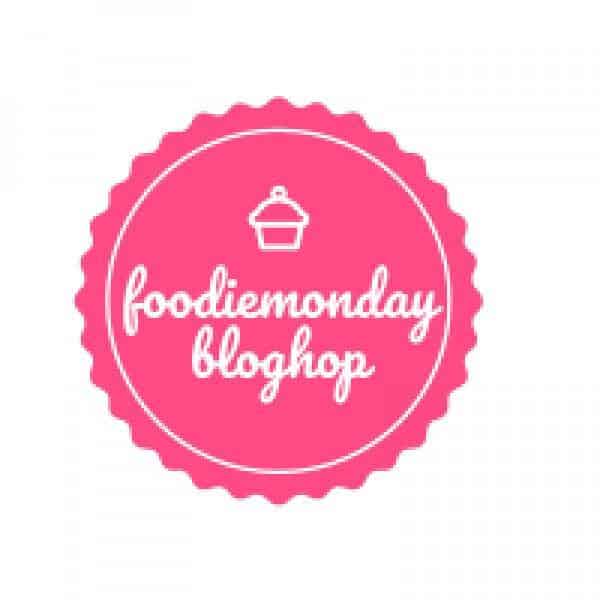 Now that you are bored enough and the kids are getting impatient for Chocolate Pie let us get to it pronto. Get your pie dish with a removable tray out girls.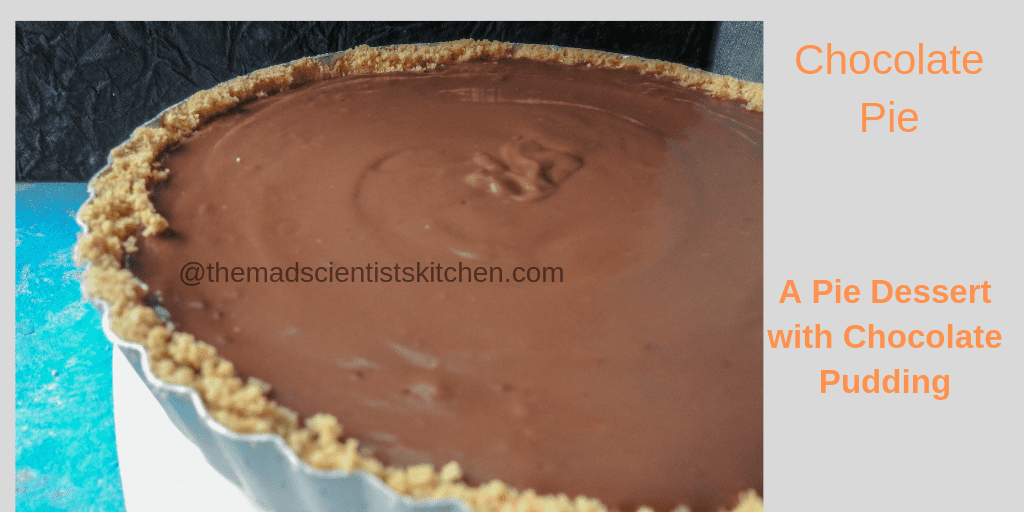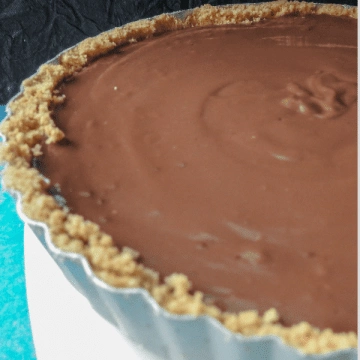 Ingredients
10+24

biscuits

I used a mixture of 10 digestive and 24 Marie biscuits

50

grams

butter salted

chilled and cut in cubes

For the filling:

¾

cup

sugar

3

tablespoon

corn flour, heaped

1

tablespoon

coffee, heaped

optional

a pinch salt

1 ½

cups

whole milk

2

egg yolks

100

grams

chocolate

chopped finely

1

teaspoon

vanilla essence

1

tablespoon

butter

Whipped cream

for serving (I did not use)
Instructions
For the pie crust:

In the food processor use the chopping blade and add pieces of the biscuits and run the processor till the biscuit is a little finer.

Add the butter cubes 1 by one as the processor is running through the feeding tube.

Run the processor until the mixture looks like wet sand.

Take the mixture out to the pie dish and spread till the dish is well covered with the biscuit and butter mixture. This is your piecrust.

Refrigerate it till needed. Preferably keep it covered with a cling film.

Now let us make our filling:

In a small bowl add the ½ cup egg yolks and beat them. Set aside.

In a small pan actually I prefer my kadhai/wok add the sugar, corn flour, coffee and stir it together.

Add the 1 cup of milk and whisk together.

Put the pan over low-flame and heat the mixture stirring continuously until the mixture is hot and starts bubbling at the sides.

Remove from heat and stirring continuously the hot milk mixture add the milk and yolk mixture. Mix well and fast. Be careful there is no need to spill the mixture or hurt yourself.

Transfer back the gas when well mixed and continue heating the moment it thickens up and bubbles remove it from the heat. It will be a thick pudding consistency.

Immediately add the chopped chocolate, vanilla essence and butter. Mix till it is well mixed and everything looks glossy and the chocolate is well melted.

Transfer to the pie crust and let it set and chill in the fridge.

After the first 15-20 minutes I placed a loose plate on the pie dish to keep myself out of dipping in the setting custard.

Chill for about 4-6 hours. (In our Indian heat 6 is more like it).

Cut into slices and serve with whipped cream ( if you wish. Since it was sweet enough for us I served it plain.

Enjoy!!!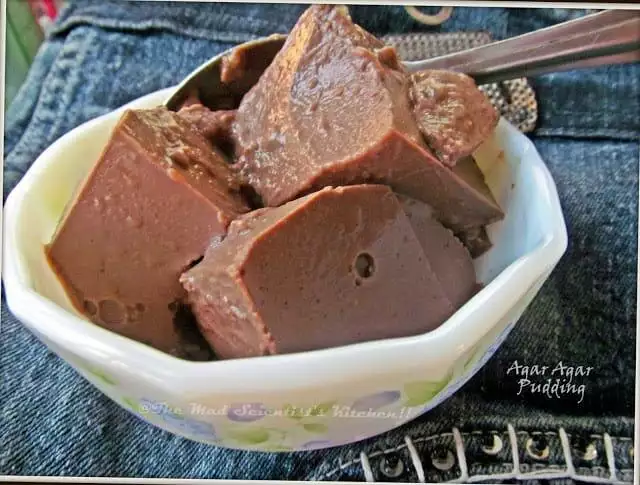 Disclaimer: We are a participant in the Amazon Services LLC Associates Program, an affiliate advertising program designed to provide a means for us to earn fees by linking to Amazon.in and affiliated sites. When you click and buy through this site, it helps us earn to keep this site running.
Did you like this recipe? Have you tried it? If you do try it please tag me my FaceBook Handle.
Are there any new recipes, new ingredients or diets you want me to try? Do leave a comment in the comments section.
Archana
Reader Interactions