A sauce that is exactly the Subway Sauce.

 
Also called the Southwest Sauce, use this Homemade Chipotle Sauce as a spread or as a dip with your fish, chicken, tacos, nachos, salads, wraps, sandwiches, burgers or like my husband did on his pasta.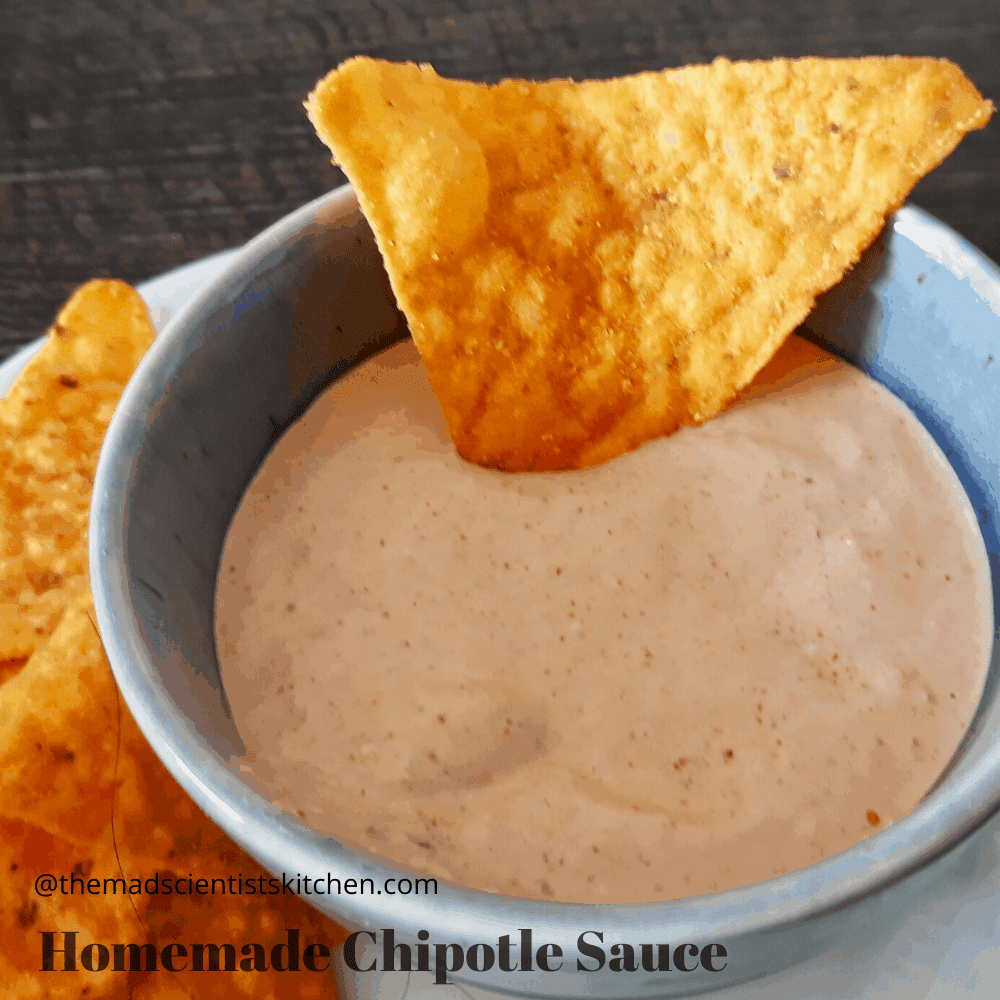 It is only recently that these sauces are available in Goa and we buy all the flavours of Wingreens sauces.  One or two of them get used then the rest are pushed to the background and forgotten.
In my small contribution to the environment, I  am trying to reduce what we buy and consume all we buy. This sauce is aimed to reduce the plastic waste I create. I have  Adapted Chipotle Sauce to suit my Indian pantry where I have no access to chipotle pepper sauce.
The other reason for posting today is I am participating in #DipYourChips at 76HWCG Healthy Wealthy Cuisine. This is my first post with them I have been drooling over the innovative and delicious dishes the group dishes out and could not resist not being a part of the group.
Here are the dips made by the members
Spicy Roasted Tomato Dip By Seema
Garlic Onion and Yogurt Dip by Narmadha
Mustard Mayo in Indian Flavour by Sasmita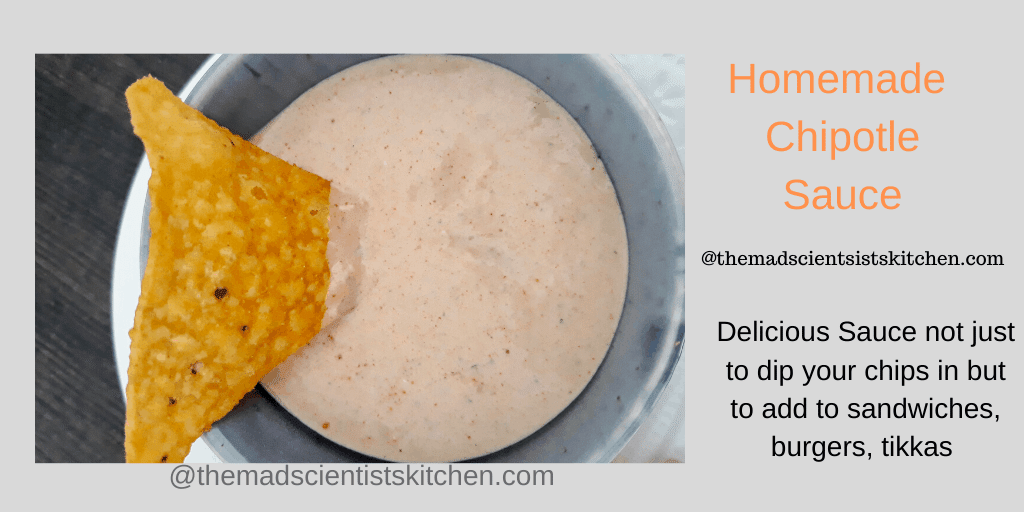 The requirements of the good Homemade Chipotle Sauce
It has to be easy, creamy, spicy and of course, as a homemade sauce has to be healthy.
I know that healthy part is a contradictory but since the preservatives are minimum we will assume it. If I make my own mayo the preservatives will reduce even further. 
The sauce is mayonnaise-based so a good mayo is what needed.  I have used a store brought mayo. You can use eggless mayo available.
 The ingredients I have used to make Chipotle
 Sauce
Mayonaise or  Mayo is an emulsion of oil, eggs lemon juice or vinegar.

 

Mayo is used as a dressing or a condiment and a base of many sauces. There are egg-free ones available commercially they suit the purpose ideally.
Sour cream is soured cream in Great Britain, a dairy product made by fermenting cream. To make sour cream at home using the malai that you separate from the milk. Leave it overnight on the counter with a teaspoon of regular curds.
Coriander leaves called cilantro or Chinese parsley gives the sauce a great flavour.
Tomato a small tomato is great for sight tang the sauce has.
Onion use a small one or anything between 1/4 to 1 onion.
Chilli use 1-2 chilli to suit your taste depending on the heat of the chilli and the spice levels you can stand.
Garlic use 1

 

big clove or 1/2 tsp of garlic paste.
Cumin powder roasted jeera/cumin that I grind for everyday use.
Chilli powder I used chilli powder you can use sweet paprika or cayenne powder too. Adjust to suit your taste.
Salt And sugar to suit your taste add after you taste the end product. There are some recipes that use corn syrup too.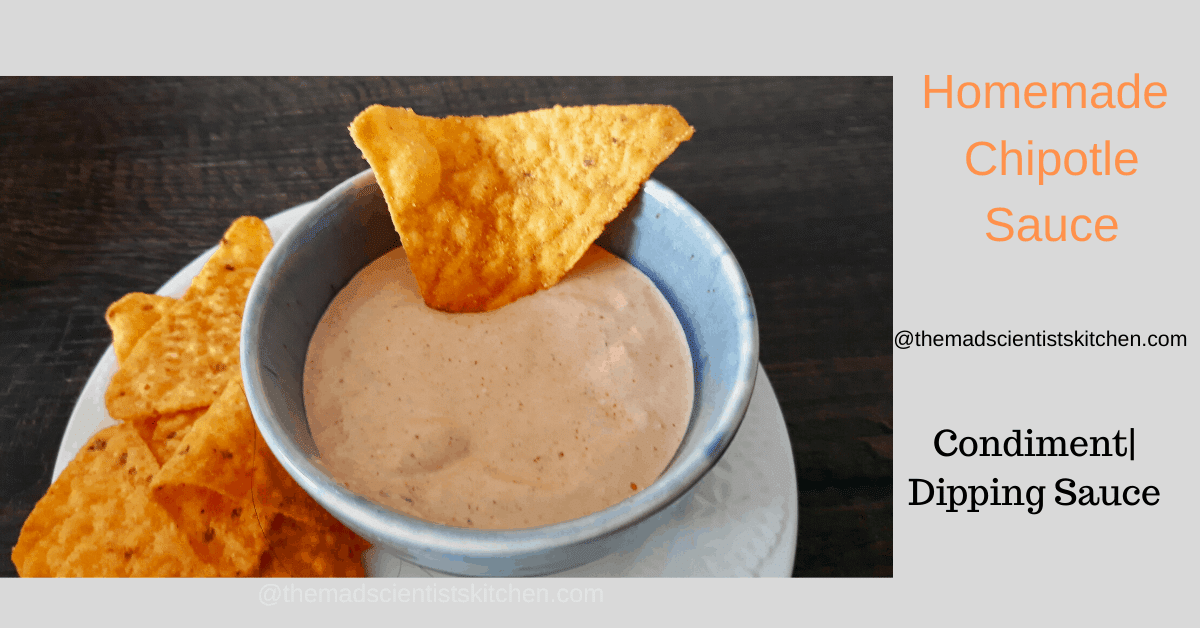 I have adapted this recipe from here.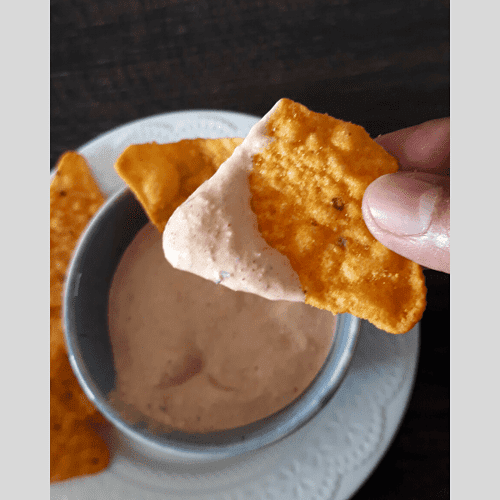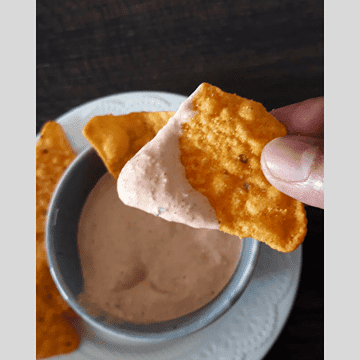 Homemade Chipotle Sauce
Easy and Creamy Chipotle Sauce without the chipotle pepper sauce. 
Print
Pin
Rate
Equipment
chutney jar of mixer/blender

food processor
Ingredients
1

cup

mayonnaise

1

cup

sour cream

1/4

cup

coriander leaves

1/2 

tomato

roughly chopped

1/2

onion

roughly chopped

2

chillies

roughly chopped

1/2

tsp

garlic paste

1/2

tsp

jeera/cumin powder

1/2

tsp

Kashmiri chilli powder

1/2

tsp

salt

1/4

tsp

sugar
Instructions
In the mixer chutney bowl crush coriander leaves, tomato, onion, chillies, and garlic paste.

Meanwhile in the food processor add the cumin powder, chilli powder, mayonnaise, sour cream.

Add the crushed contents of the mixer, add salt ad sugar and pulse for a few moments. Take care not to beat more than required as the sour cream may separate.

Transfer to a container and store in fridge.

Use within 2 weeks in the fridge.
Notes
I added 1/2 tsp more chilli powder.
Use 4-5 cherry tomatoes in case you have them.
There are many variations like using vinegar, curds, corn syrup but basically you will have to balance the tastes to suit your palate.
Your Shopping List
Disclaimer: We are a participant in the Amazon Services LLC Associates Program, an affiliate advertising program designed to provide a means for us to earn fees by linking to Amazon.in and affiliated sites. When you click and buy through this site, it helps us earn to keep this site running.
Other Sauce/Dips you may like
Pin for later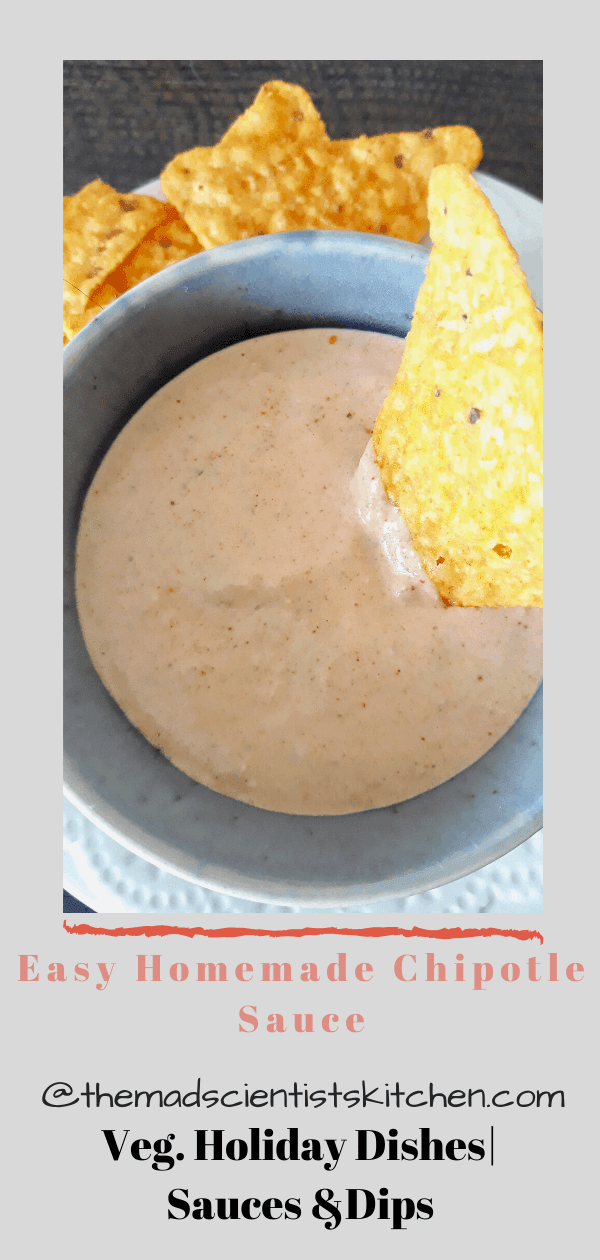 This post is a part of Healthy Wellthy Cuisine where we post on a theme. This was a theme for Dips & Sauce suggested by Seema. Do join us here is the link.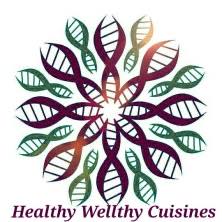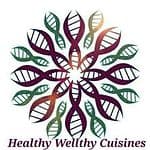 Do you like this recipe? Have you tried it? In case you do and whenever you do please tag me on Facebook. My Instagram handle is #themadscientistskitchen. You can also use my Twitter handle, Then you are always welcome at my Pinterest page too. I will love to see you there.
Please also subscribe to my mailing list and join me in my journey of Food! Will enjoy seeing what you make so that I too can learn from you!!!
RELATED POSTS:
Cheese Stuffed Rajma Cutlets
Chenar Jalebi or Paneer Jalebi
READER INTERACTIONS
Reader Interactions