I am enjoying my Easy Peasy Chamoy Sauce and Muskmelon.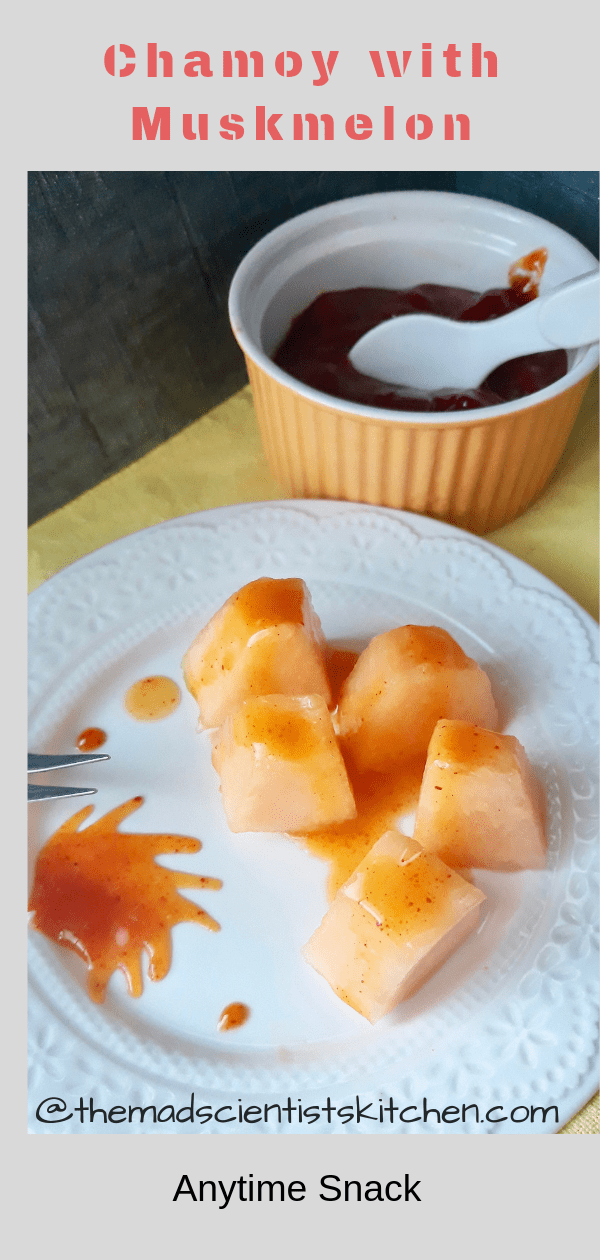 Easy Peasy Chamoy Sauce and Bread and Easy Peasy Chamoy Sauce with Easy Peasy Chamoy Sauce!!!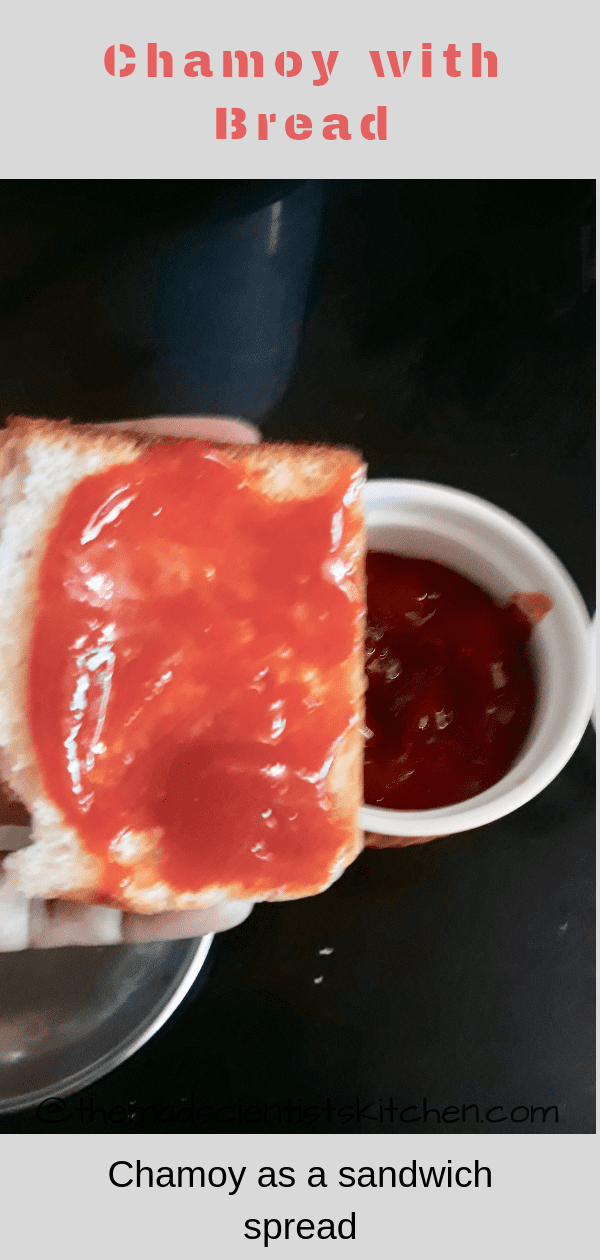 In case you are wondering just what is wrong with me let me tell you nothing except I have discovered a new dipping sauce and condiment that I am crazy about.
This small bowl of Easy Peasy Chamoy Sauce and I am like crazy going around and offering it to my family members who are not too enamoured with it.
Let me tell you either you love Chamoy or you don't! Unfortunately in my place only I seem to have fallen in under its spell.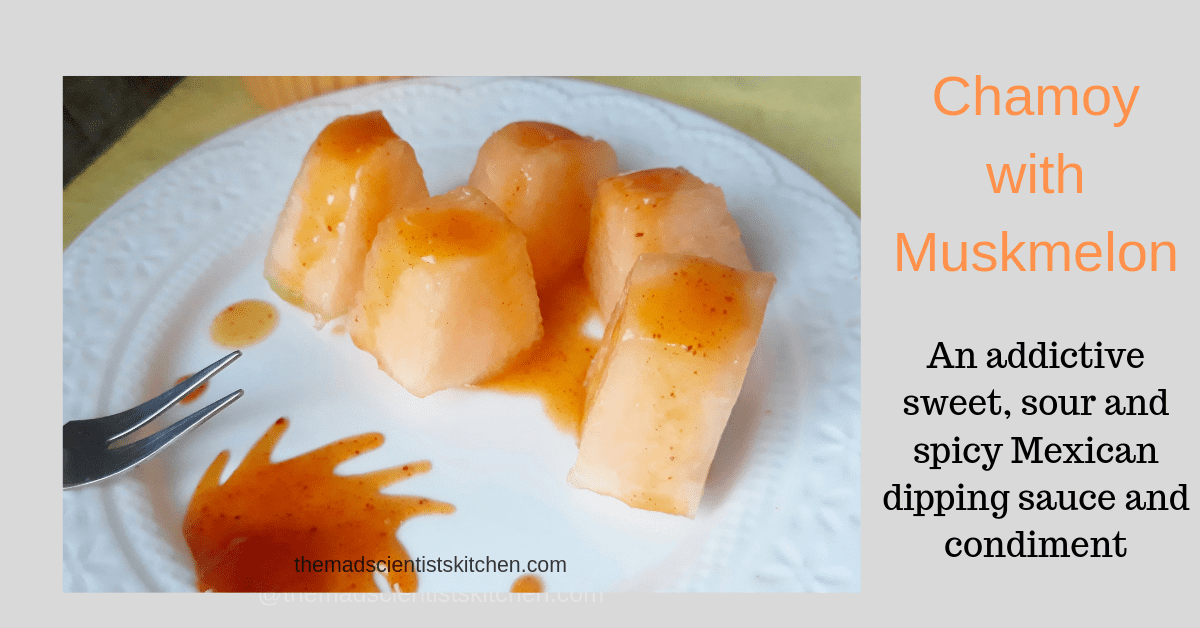 Chamoy is an addictive sweet, sour and spicy Mexican dipping sauce and condiment.
Street food in Mexico is bedecked with Chamoy and is also sold as saladito. So you are more likely to find slices of mango and cucumber garnished with the sauce, mixed in esquites, or in a glass of mangonada. But in recent times Chefs are dishing out amazing stuff with Chamoy. I found an amazing baked salmon with the Chamoy. (food for thought.) 
Okay, How was Chamoy discovered?
Though Chamoy is consumed a lot in Mexico the origins of Chamoy are hazy. Chamoy is considered to be an adaptation of the Japanese pickled Ume fruit called umeboshi. A Japanese emigrant Teikichi Iwadare, umeboshi made with apricot, which he named Chamoy.  The Mexicans use mango, apricot for plums.
I have already said that the Mexicans use mango, apricot for plums.
Chamoy is prepared packing the fruit in either dry salt or brine and vinegar.  Then osmosis kicks in and all the natural moisture is drawn out. The dry fruit is separated and sold as a snack. This is called as a snack known as saladitos, literally 'little salty things.' ( Psst! mine is an easier way).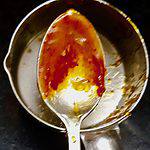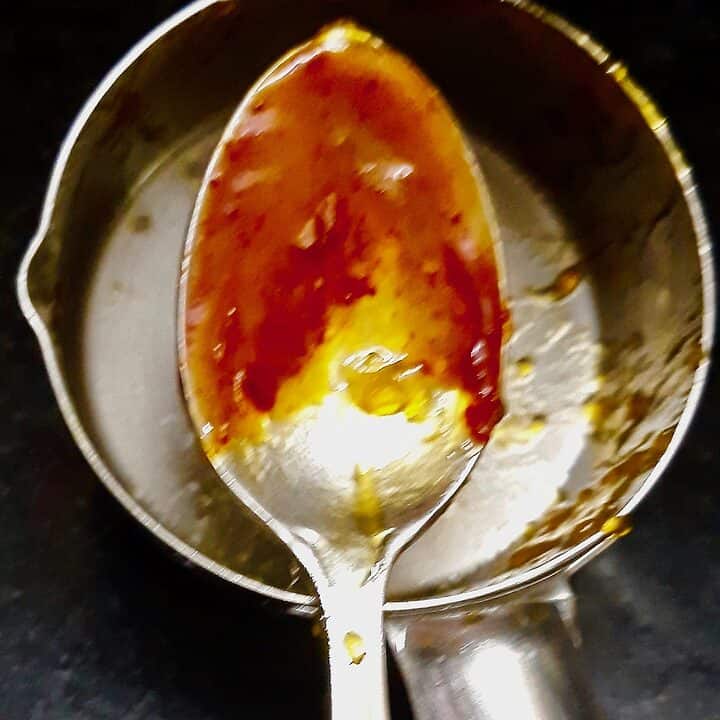 So do you waste the salted fruit brine?
No, the salted brine water is seasoned to taste with chilli powder. This is Chamoy Sauce too. But many times the liquid is heated and the reduced, it is also thickened with pureed fruit.
Depending upon the amount of pureed fruit in the Chamoy you will have different consistencies.
But you said that the Mexicans use Mango, apricots and plums. Will the taste of Chamoy remain the same? Where does the taste come from?
The taste of  Chamoy can vary because of the different fruit and brine solutions. 
Chamoy is sour because of vinegar, spicy because of chilli powder, salty because of salt used to start the osmosis. The sweetness is from the fruit but also depends upon the amount of vinegar used.
What is the thickened Chamoy used for?
I have already mentioned that pureed fruit is used to thicken the sauce hence the thinner,  liquid Chamoy is bottled and consumed as a hot sauce. This sauce is used as a condiment for street food known as "tostilocos". potato chips, fruits and nuts. 
Thicker Chamoy is sold in small jars and is used as a dip for vegetables or firmer fruits.
Use Chamoy to flavour Raspados or Chamoyada which is shaved ice or sorbet, Paletas or caramel lollipops.
Not just kiddy stuff but Chamoy is also used to make a Michelada, a Mexican beer mix in addition to Chamoy traditional assorted sauces are used.
How does one make Chamoy at home easily?
Simple, read on I will give you an easy recipe even the kids can make.
You know me easy and Archana are synonyms ha!ha!
When I googled Chamoy I was surprised the number of methods that you can use to make Chamoy. There this one fancy recipe that I want to try next. It uses dry hibiscus flowers to make the Chamoy but I found an easier way!!! 
Before you think that my marbles are all over the place let me tell you that today is Monday and  Foodie Monday Bloghop Day today is #207 Ulta Pulta Day.
It was Kalyani's turn to give us a theme and her theme was Ulta Pulta our  criteria  was, "use a traditional savoury ingredient in a sweet dish or vice versa." Trust Kalyani to come up with innovative themes where you have to think out of the box. Now you know if you visit Kalyani for some recipe you will find something innovative yet healthy. Don't believe me check her Baked Tandoori Gobhi among others.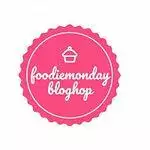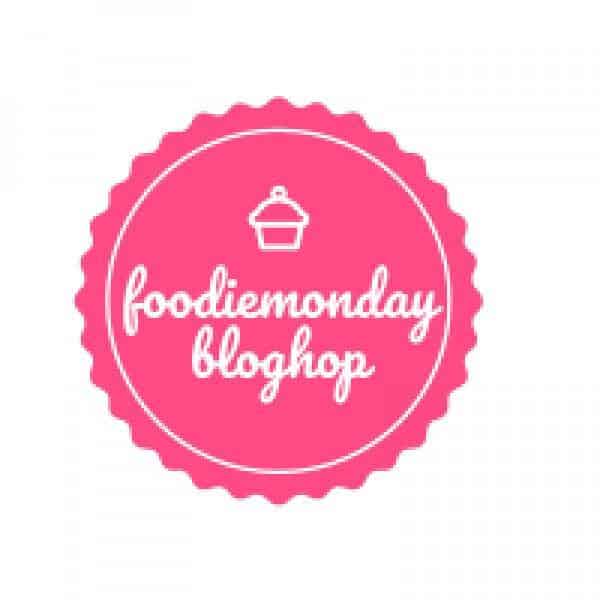 Anyway, let us get down to today's Easy Peasy Chamoy  Sauce Recipe with the ingredient available in an Indian pantry.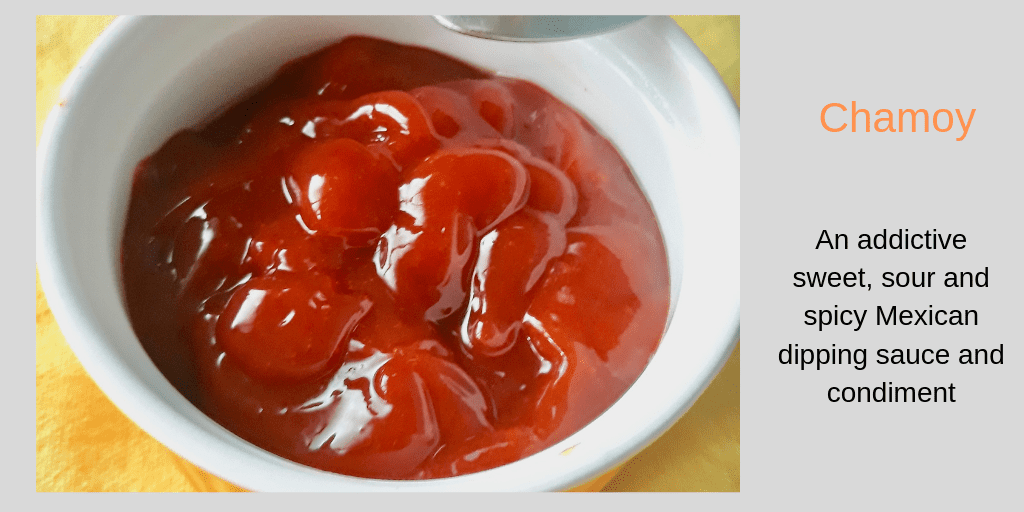 The only thing equipment I have used the chutney jar of my blender
Disclaimer: We are a participant in the Amazon Services LLC Associates Program, an affiliate advertising program designed to provide a means for us to earn fees by linking to Amazon.in and affiliated sites. When you click and buy through this site, it helps us earn to keep this site running.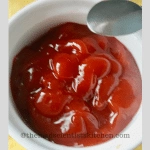 Print Recipe
Easy Peasy Chamoy Sauce
Make Chamoy in your kitchen easily a jam based Chamoy peps up your food in a snap.
Ingredients
1

cup

mango jam

2

teaspoon

chilli powder

I used a mixture of badgi and Guntur

¼

cup

lime juice

½

teaspoon

salt
Instructions
Use the chutney jar of your mixer and add all the ingredients in it.

Blend to get a smooth puree.

Check the seasonings and adjust according to your tastes.

Transfer to a bowl and enjoy.
Notes
In case you have Apricot Jam use it!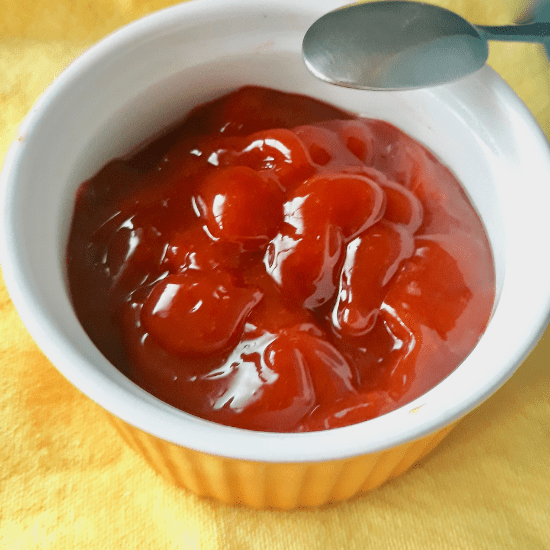 The other sauces I have tried and were highly loved are
Do you like this recipe? Have you tried it? In case you do and whenever you do please tag me on Facebook. My Instagram handle is #themadscientistskitchen. You can also use my Twitter handle, Then you are always welcome at my Pinterest page too. I will love to see you there.
Please also subscribe to my mailing list and join me in my journey of Food! Will enjoy seeing what you make so that I too can learn from you!!!
Reader Interactions