Last Updated on
These Italian Almond Cookie are better known as
Amaretti di Saronno.
These cookies are
the base or the topping to so many desserts and savoury dishes.
Merry Christmas and Seasons Greeting Friends!  May the coming year bring you health, wealth and prosperity!
Christmas time the gifting season, I believe edible gifts are better so carry some Keto Almond Cookies.
I have been fascinated byAmaretti di Saronno Recipe, a cookie recipe that had been sitting in my todo list for ages, from about 2006.
The lack of ingredients stopped me from making them then. After that, we have changed so many desktops and laptops I lost the recipe and forgot about it.  Just the other day I came across the images that reminded me of the long lost Italian almond cookie recipe.
More net-savvy now I looked up the recipe and yes we do get the ingredients too so I am all set to make the delicious almond flour biscuits.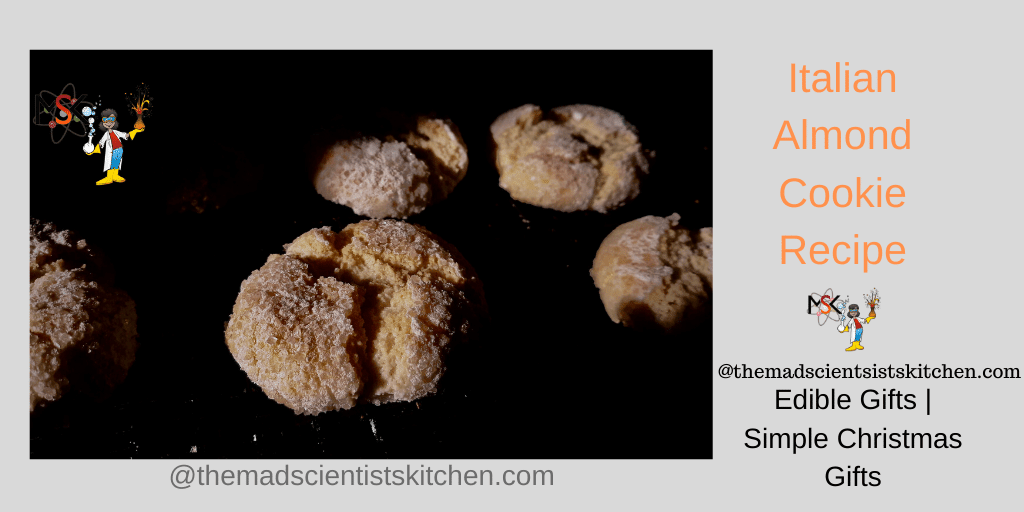 Thanks to Mayuri of FoodieMondayBlogHop for suggesting #225 ChristmmasTreats theme. Mayuri blogs at Mayuri's Jikoni a versatile blogger and she blogs even when she is travelling. Something I need to learn from her is to keep blogging and not let the Elements faze you. Her recipes I have loved and tried some there are some more that I have to make like this Moong Paniyaram.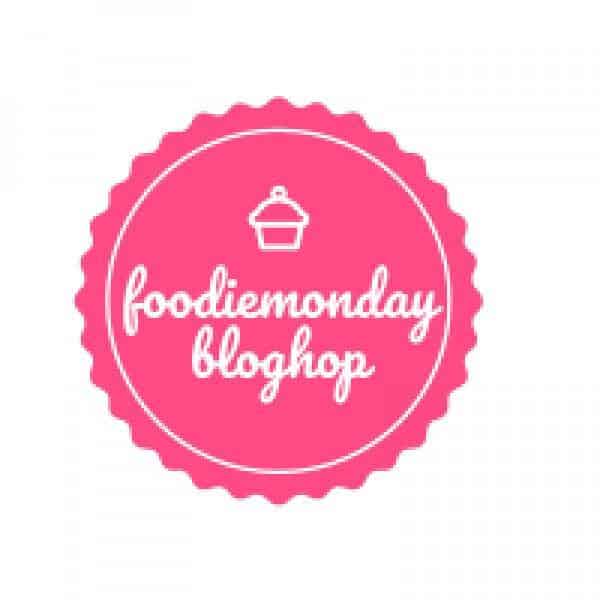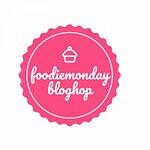 Coming to Amaretti also Amaretto which has two meanings
is the singular of Amaretti and

It is an Almond flavoured liqueur
The name Amaretti di Saronno refers to the traditional almond-flavoured macaron, traditional to Saronno, a comune of Lombardy, Italy. The French too make these cookies. Apparently there are many more varieties of traditional recipes. (Source: Wikipedia)
Amaretti cookies are gluten-free cookies made of egg whites, sugar,  almond flour, and almond extract. There are some recipes which use the liqueur too but I am skipping it and adding more almond essence.
Since we are using almond flour the amaretti biscuits are soft and not hard. In fact, the biscuit is more tender and cake-like in texture.
The Amaretti are bitter and enjoyed with coffee, but wait do not finish all of them you can use them in dishes not just sweets but in savoury ones too. Check these out here.

So let us collect the ingredients to make these delicious Amaretti de Saronno
Almond Flour: You can like me use ready almond flour I brought them from a local store.
Egg Whites: This is an Italian, French cookie so meringue-based cookies are common.
Sugar: Both powder and granulated sugar are used.
Essence: Use both vanilla and almond extract
The steps are in making
Amaretti de Saronno
Beat the egg white with granulated sugar

Fold the essences.

Fold the almond flour.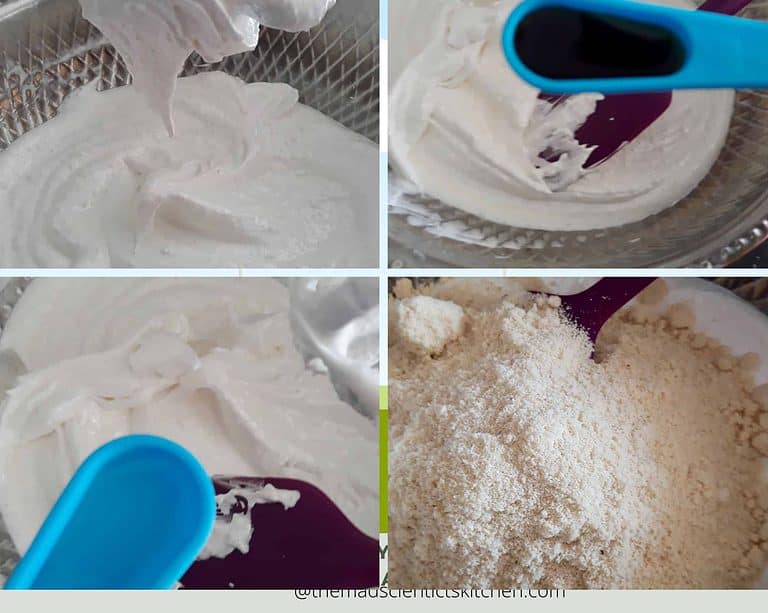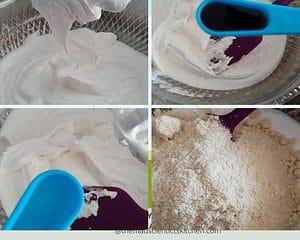 Scoop dough make balls.

Dip in sugar.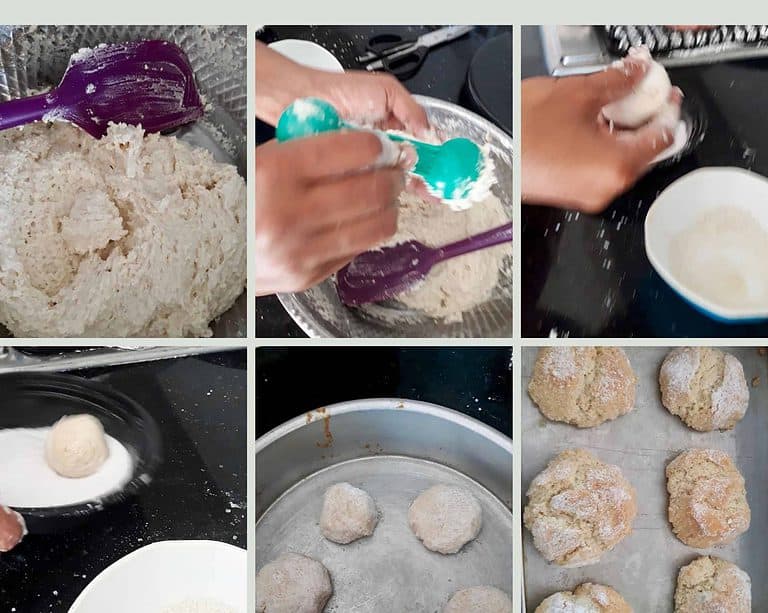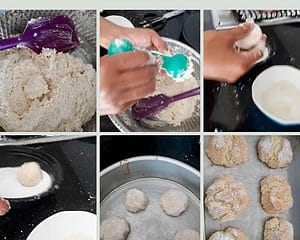 My recipe source is Let the Baking Begin.
The number of cookies you will get will depend on the size of your dough ball, I got 19 cookies.
Print Recipe
Amaretti di Saronno
Soft almond cookies that can be used in puddings and savoury dishes
Equipment
A baking tray

Hand-held blender

Big bowl

Oven
Ingredients
3

egg whites

250

g

sugar

granulated

1

tsp

vanilla essence

1

tsp

almond extract

250

g

almond flour

3

tbsp

sugar

granulated

3

tbsp

sugar

powdered
Instructions
Preheat oven to 160C/ 325F.

Grease the baking tray since my oven is small I used 2 trays.

Beat the egg white and the granulated sugar for 15 minutes or till the peaks stand. (see note 1)

Fold in the almond extract and vanilla essence carefully.

Next, add the almond flour and fold. Take care the almond flour is well mixed but do not deflate the egg whites.

Scoop out equal amounts, about 1 tablespoon in my case of the dough.

Make balls and coat with the granulated sugar. (see note 2)

Then dip in the powdered sugar.

Transfer to a greased tray 1 inch apart.

Bake for 15 minutes for soft cookies and 25 minutes for biscotti like texture.
Notes
In a big dry chilled bowl add the egg whites and use chilled dry beater blades to beat the egg whites. If there is grease or water you will not get the stiff peaks.
I needed about 9 tablespoons of sugar. The reason I believe is since our climate is hot.
I suggest that you pop the bowl of the dough in the fridge for about 10 minutes before you make the dough balls.
I sorely missed my ice cream scoop to scoop the dough out.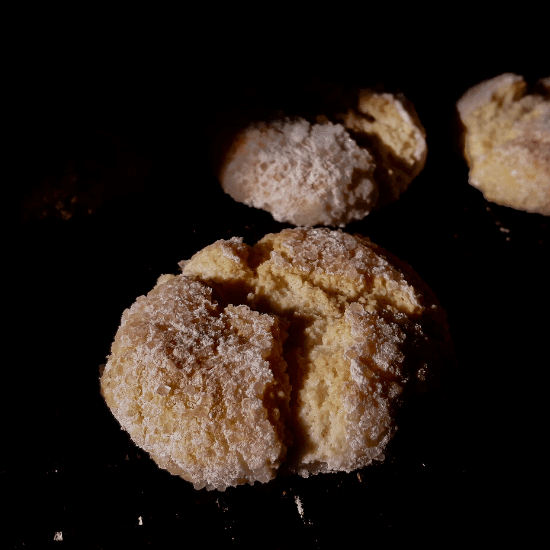 Variations in Amaretti di Saronno Recipe:
I have discovered another Italian Biscuits called Ratafia Biscuits smaller and darker cookies but quite similar to the Amaretti Biscuit. They too are crumbled into puddings, trifles and used as after-dinner coffee treats.
The other cookies that you can carry to a Christmas Party are
Your Shopping List for Amaretti di Saronno Recipe:
Disclaimer: We are a participant in the Amazon Services LLC Associates Program, an affiliate advertising program designed to provide a means for us to earn fees by linking to Amazon.in and affiliated sites. When you click and buy through this site, it helps us earn to keep this site running.
Pin for Later: