Ridge Gourd Chutney is a condiment also
 called Peerkangai Thuvayal, Beerakaaya Tokku or Heerakai Chutney.
Serve the chutney with idli, dosa, rice or chapati, even smeared on sliced bread.
Heerakai Chutney is something that even picky eaters will relish and enjoy.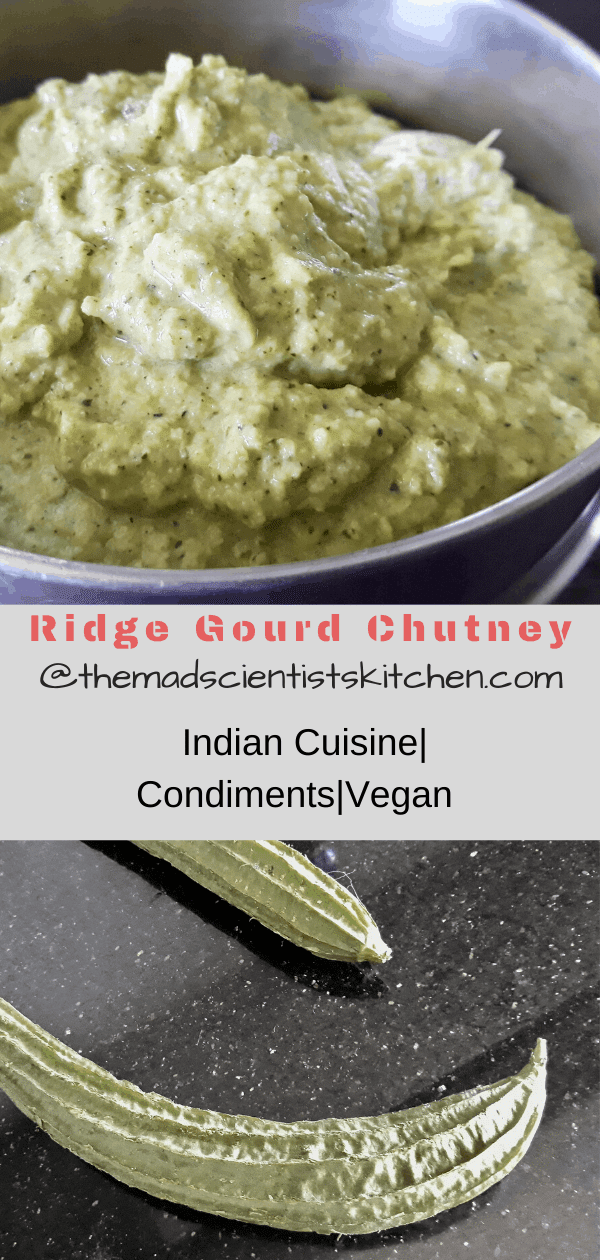 One of the widely consumed vegetables in India is Ridge gourd is a common vegetable in India. Heerekai in Kannada, Torai in Hindi, Dodka in Marathi, Peerkangai in Tamil, and Beerakaya in Telgu are some of the other names of ridge gourd.
Chutneys are something I depend upon to add variety to our meals and also hoodwink my family in eating some healthy yet unpalatable(to them) foods.
This Monday we are checking out the wondrous world of Gourds. Sujata of Batter up with Sujata has set us about to use gourds in Foodie Monday BlogHop #220 Gourds are Beautiful. Sujata is an amazing baker and cook do check her latest bake Osmania Biscuits I have my eye on it.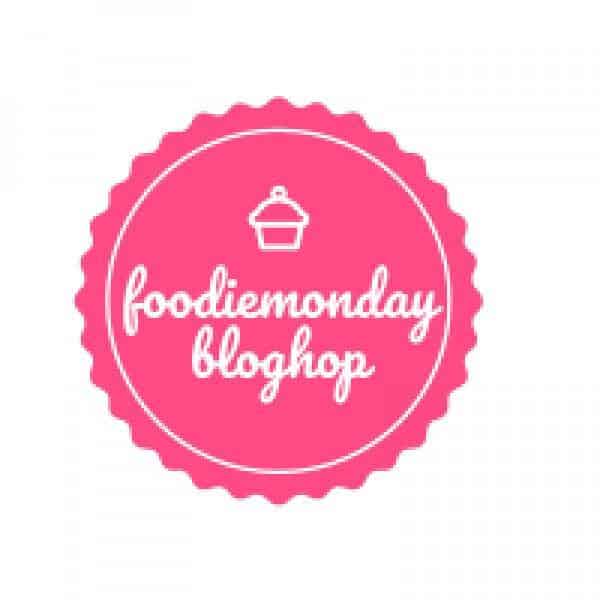 I chose to make chutney out of ridge gourd for 2 reasons
1.  I had them in the fridge for ages. They looked bad had to take pity on them.
2.   Making Chutney was the option as we do not much enjoy the vegetable.
The health benefits of Turai you can check here and hence I keep buying the vegetable much to everyone displeasure.
Ridge Gourd or Beerakaaya is the main ingredient.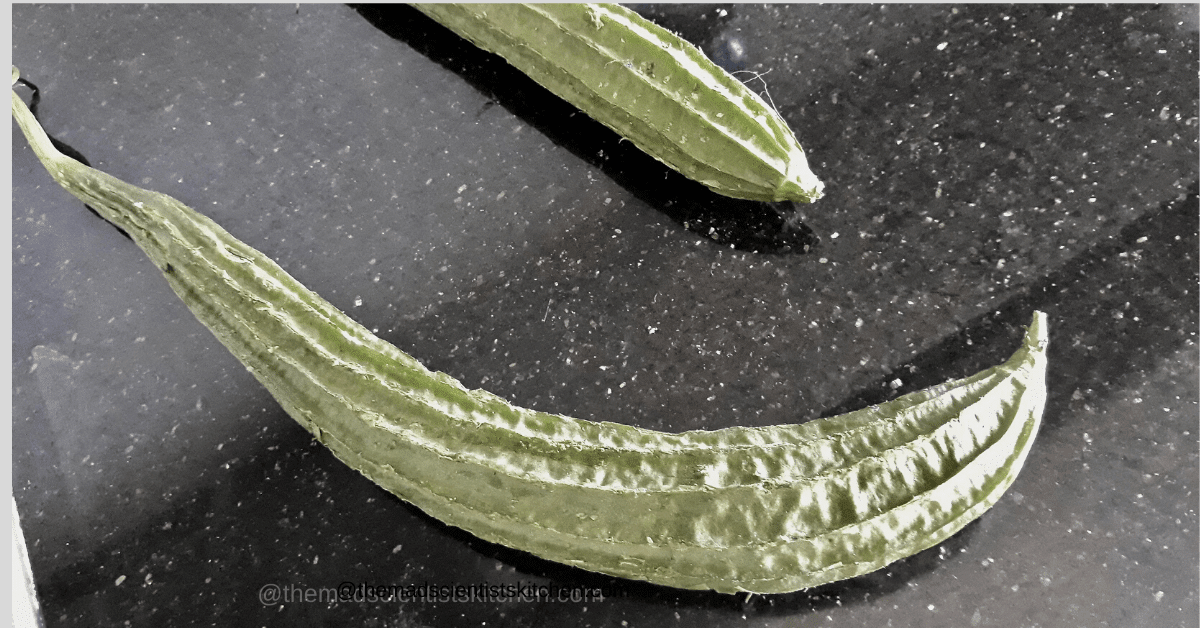 Chutney what is it?
Generally, chutney is tart and spicy condiment, a relish.   In India, a chutney is made from fresh fruits, vegetables or nuts. 
In India a diverse country that it is, chutney can be like a thick sauce or dry powders.  The most common chutney in an Indian home is Coconut Chutney. The shelf life of the chutney is 1 day. The dry chutney, like Chatni Pudi that can be consumed over a period of maximum, say one month.
Chutney has crept in the Western world too.  The chutney made in America and Europe depends on the reduction of the fruit with sugar and vinegar with salt, garlic, ginger, onion.
These chutneys are the  Anglo-Indians adaptations during the British Rule and were seen as a way to preserve the excess fruit and hence more jam-like.
Names people call a chutney
Ingredients and the consistency of the chutney differs with regions. Depending on the region you are in you will call a chutney thogayal or thuvayal in Tamil Nadu. These chutney are thick and more paste-like.n Karnataka they are "Chutni" in Andra Pradesh Pacchadi, in Telangana, the same is called Tokku.
Benefits of eating chutney
Some plants are medicinal and for the beneficial effects, they are best consumed (without anyone knowing the pesky details of what is used to make the chutney) as a chutney, example today's ridge gourd chutney No one knows what coconut chutney they are eating or if it is a green tomato chutney.
Tamarind, lemon or Kokum are traditional souring agents.  Jaggery balances the tartness in a chutney. Seasonal fruits like raw mango, alma or Indian gooseberry which are naturally sour but needed for good health are used commonly in a chutney.
Chutney can be used to get delicious colours and tastes like in a chaat we use tamarind chutney, dates chutney and green chutney. 
In short to infuse variety and taste to your meals add a Chutney.
The chutney making process
In the past, the chutney was ground on the grinding stone, or in the motor pestle, I love this kind of chutney even now. You can control the consistency, the amount of water you add and the ingredients too.
But now the mixer, grinder or the food processor does the honours. The easiest way to make a coconut chutney(Good God I have not posted this chutney as yet) is to pulse all the ingredients to the desired consistency.
Sautéd vegetables make unusual chutney!
The examples for this kind of chutney is my today's ridge gourd chutney, green tomato chutney. one of Amma's chutney was with the peels and the ends of cucumber.
To make vegetable of ridge gourd we peel it. However, the skin can be used to make an amazing chutney you can check the recipe here.
How to make Ridge Gourd Chutney
This chutney, however, is made with the entire gourd, my cook lightly peeled the gourd( as I insisted on it) and chopped it up. She set aside a few pieces and stir-fried the rest. I just ground up the cooled ingredients.
The chutney was delicious and mimicked the Coconut Chutney I usually make.
Chutney, Ridge Gourd Raita ad Ukhri was our lunch and dinner for the day.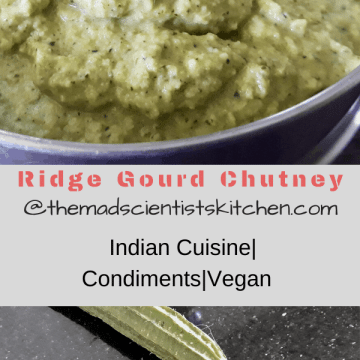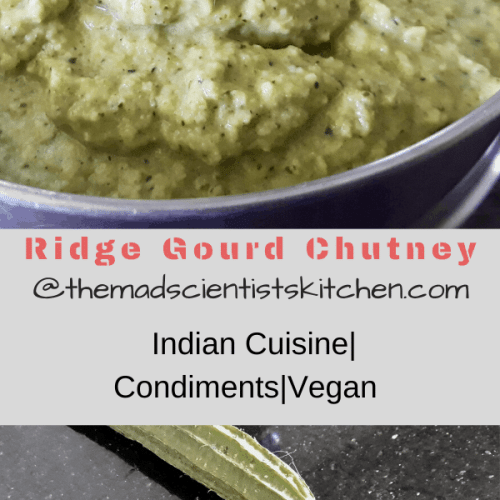 Ridge Gourd Chutney
Serve the health benefits of eating Ridge Gourd in the form of a chutney!
Print
Pin
Rate
Equipment
Kadhai/wok

Spoons and Ladles

Mixer/blender
Ingredients
2  

ridge gourd

lightly peeled and roughly chopped

1

tablespoon

oil

½

mustard

½

teaspoon

jeera

1

tablespoon

 urad dal

1

tablespoon

sesame seeds/til

¼

teaspoon

asafoetida/ hing

2 -½  

green chilli

½ 

inch 

tamarind

6 

cloves 

garlic

small

1

onion

chopped roughly

1

cup

coconut

freshly grated

1

few springs of coriander leaves

Salt to taste
Instructions
In a pan heat the oil and splutter the mustard seeds, then the jeera.

Add the urid dal and let the dal turn reddish then add the sesame seeds.

The sesame seeds splutter so be careful.

Next, add the green chillies and stir fry. Again chillies splutter so take care.

Toss the garlic cloves then add the onions. Stir fry add a little salt, say a pinch. This hastens the process of browning.

Once the onions are well done add the ridge gourd, tamarind and stir fry till the gourd wilts.

Add the coconut and stir fry for a minute or 2 then add the coriander stalks, salt. Remember you have added some earlier so go easy on the salt. You can always add some later.

Switch off the gas and let the ingredients cool down totally.

Grind to a fine paste without using any water.

Transfer and store in a container.

The chutney stays good for 2 days.

Serve with idli, dosa, rice or roti.
Notes
Do not add water to grind this chutney.
The other dishes I have tried in the past with Ridge gourd are
My implements to make the Chutney
Disclaimer: We are a participant in the Amazon Services LLC Associates Program, an affiliate advertising program designed to provide a means for us to earn fees by linking to Amazon.in and affiliated sites. When you click and buy through this site, it helps us earn to keep this site running.
Pin it for Later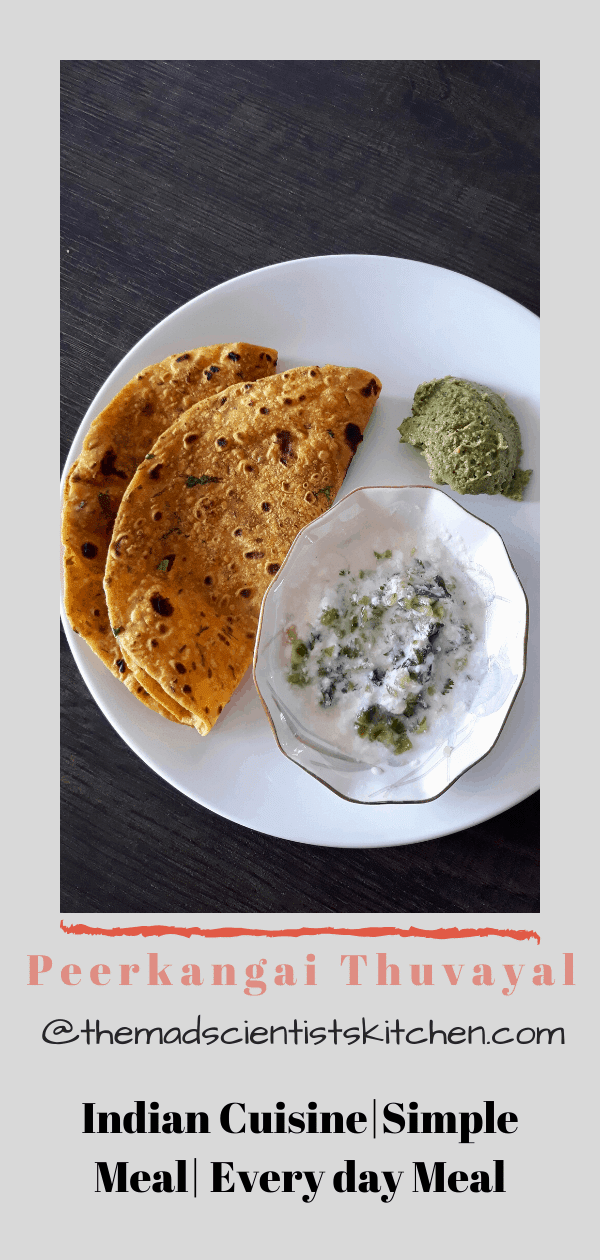 Do you like this recipe? Have you tried it? In case you do and whenever you do please tag me on Facebook. My Instagram handle is #themadscientistskitchen. You can also use my Twitter handle, Then you are always welcome at my Pinterest page too. I will love to see you there.
Please also subscribe to my mailing list and join me in my journey of Food! Will enjoy seeing what you make so that I too can learn from you!!!
Reader Interactions