"Can you give me some Gluten-free Recipes, I suffer from gluten allergy?"
This was a request from my friend in Yoga Class. Till then for me, gluten allergy was something I read about and something that the foreigners suffered from. Never did I think it will reach my shores.
So this is an attempt to explain (for I started researching then) gluten allergy and the ways to escape from the side effects of the Celiac disease.
I am sorry Fatima I took so long.
Gluten is a mixture of proteins found in certain cereals gluten helps the dough to hold texture. The main culprits are wheat, barley, rye and spelt.
Who needs a gluten-free diet?
People who have celiac disease need a gluten-free diet.
Gluten is common in common in cereal grains and food bread, pasta, pizza and cereal. Though Gluten has no nutritive value. Normal people can consume gluten but people with gluten intolerance have an immune reaction. They develop inflammation and damage in their intestinal tracts and other parts of the body.
What are the signs of a gluten reaction?
Few symptoms of gluten intolerance are
Bloating.

Diarrhoea, Constipation and Smelly Feces

Abdominal Pain.

Headaches.

Feeling Tired.

Skin Problems.

Depression.

Unexplained Weight Loss.

Iron-Deficiency Anaemia.
Anxiety.
Autoimmune Disorders.
Joint and Muscle Pain.
Leg or Arm Numbness.
Brain Fog
Your symptoms can have other explanation also, consult a Doctor. You can read more about the symptoms here The 14 Most Common Signs of Gluten Intolerance – Healthline
Okay, let leave out what a Gluten intolerant cannot eat what can they eat?
Okay first and foremost if you have coeliac disease then gluten-free diet is for your lifetime and your only medicine. In a gluten-free diet, you can eat you fish, meat, fruits, veggies, rice, potatoes, dairy products and oils and butter.
Wheat is added to a lot of foods so read your labels, ideally, you should be eating healthy whole foods. Avoid processed foods, grains and cereals. 
Name a few

 

gluten-free grains
For Gluten-free grains try rice, quinoa, corn, millets, jowar/sorghum, flax seeds, amaranth. There are also buckwheat, tapioca, arrowroot. Since these are not available here in my place I cannot say anything more about them.
As a rule, I will prefer to eat naturally gluten-free food and not processed.
Also, remember this line I liked a lot, "A gluten-free label does not automatically mean that a food is healthy.  Gluten-free junk food is still junk food."
Having said this there are disadvantages of a gluten-free diet too. Do not indiscriminately subscribe to the diet. Consult your doctor first and follow his guidelines.
Here are some gluten-free foods that I have tried. You can buy these foods from Amazon here are the links. Please note as an Amazon Affiliate if you buy from my site I get a commission. There is no extra cost for you but this will help me to try newer and better foods. Thanks. 
With Bajra also called Pearl Millets
2. Nutritious Bajra and Methi Parathas|Pearl Millet Recipes|Millet Special
3. Bajra Carrot Cake| Pearl Millet Recipes| Millets Special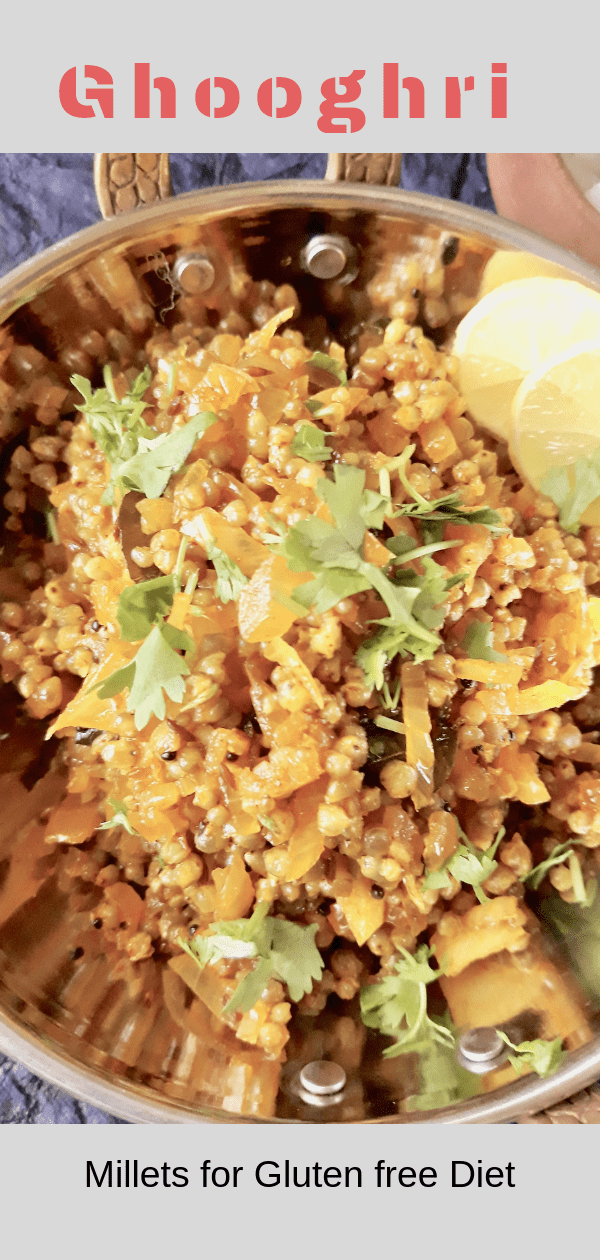 4. Ghooghri for Gluten-free Diet
With Jowar also Sorghum
5. Upminsinkai Aralittu|Jowar Popcorn Flour in Curd Sauce
6.Jowar Rava Idli~Diabetic Friendly
7.Diabetics Awareness Campaign-Jowar Rava Upit/Upma
With Finger Millets or Ragi
8. Instant Ragi Idli| Ragi Recipes| Breakfast Recipes
9. Teezan|Finger Millet Porridge| Ragi Porridge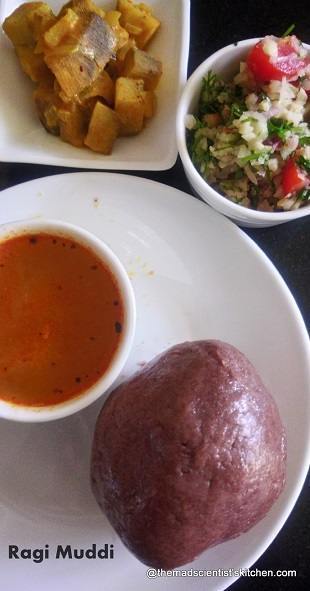 12.Ragi Khichu| Millet Recipes| Snack Recipes and Guest Post
13.Nachni-che-Satv or Ragi Pudding, A Goan Delicacy
With other Millets
14.Porso Millet Venn Pongal| Porso Millet Pongal
15.Easy Little Millet Khichidi|Millets Recipes|One Pot Meals
Corn Dishes
16.Corn Stuffed Christophene/Chayote
Other Gluten-free Ingredients
19. Phirni,  a Gluten-Free Pudding with Plant-Based Milk Alternatives
20. Delicious Kobichi Vadi| Savoury Cabbage Cakes Recipe
Do you like this recipe? Have you tried it? In case you do and whenever you do please tag me on Facebook. My Instagram handle is #themadscientistskitchen. You can also use my Twitter handle, Then you are always welcome at my Pinterest page too. I will love to see you there.
Please also subscribe to my mailing list and join me in my journey of Food! Will enjoy seeing what you make so that I too can learn from you!!!