Delicious Kobichi Vadi| Savoury Cabbage Cakes Recipe
Delicious Kobichi Vadi or Savoury Cabbage Cakes are cabbage cubes and it is the best way to get cabbage into my kids and me.
The cabbage is shredded then mixed with spices and chickpea flour and steamed. The result is Delicious Kobichi Vadi which you can eat it immediately but they are irresistible when shallow fried or even deep fried.
Delicious Kobichi Vadi is a typical Maharastrian dish served as a breakfast food even snack. Kobichi Vadi is Gluten Free and Vegan too. You can leave out the garlic and make it for festivals too.
The method is similar to making kothimbir vadi or coriander cakes.  Steam and shallow fry serve with coriander or mint chutney even with ketchup.
I rarely make kobichi bhaji or cabbage vegetable, I do not like it. The only time I make cabbage vegetable is when I have nothing else to make.  But I do like cabbage raw so I do use it in salads, soups etc. (check the bottom of this article for more have tried recipes).
But then what is Cabbage?
Cabbage is one of the famous green leafy vegetables that may sometimes also be purple or white. Although it has dense leaves, it is closely related to the cauliflower or broccoli.
It is most famously grown in China, where it is believed to hold the secret of everlasting youthfulness!
When was Cabbage first used by Humans?
The history of Cabbages is difficult to trace. It is believed to have been domesticated from in Europe before 1000 B.C. Then on, by the arrival of the Middle Ages, it ruled over a big part of European cuisine.
How is cabbage used worldwide?
The preparation style is for this vegetable is varied. The simplest method steaming or eating raw is also the foundation for further more complex cooking. Pickled cabbages are also popular especially, sauerkraut and kimchi. The Chinese prefer a preparation of bean curd and cabbage. Cabbage is also prominent in Polish culture with dishes like golabki (stuffed cabbage) and pierogi (pasta). In the USA, the primary use of cabbage is in the production of coleslaw.
Why is Cabbage Valued so much? What are the medicinal values?
From ancient Greece to recent medical surveys, cabbage reportedly has many medicinal advantages. The Greeks, for one, used it as a laxative and in treatment of mushroom poisoning. The Romans believed it could prevent drunkenness. The ancient Egyptians are also believed to have used cooked cabbages to reduce the effect of wine.
During World War II, the British used the cooling properties of this vegetable to treat trench foot. European folk medicine also used it to treat rheumatism, sore throat, melancholy etc. Recent studies show that it can also reduce pain and hardness during breastfeeding.
The cabbage is also a rich source of Vitamin C, K and antioxidants. It also contains minerals like potassium, manganese, iron, and magnesium. Potassium helps controlling heart rate and blood pressure.
Today is Monday, FoodieBlogHopMonday and we are blogging #197 GetinShape as suggested by Kalyani.  She wants us to serve food in geometric shapes.  I choose the easiest shape round and definitely the shape I am in right now.  I am sure Kalyani did not anticipate me taking the easy way out.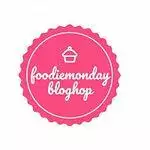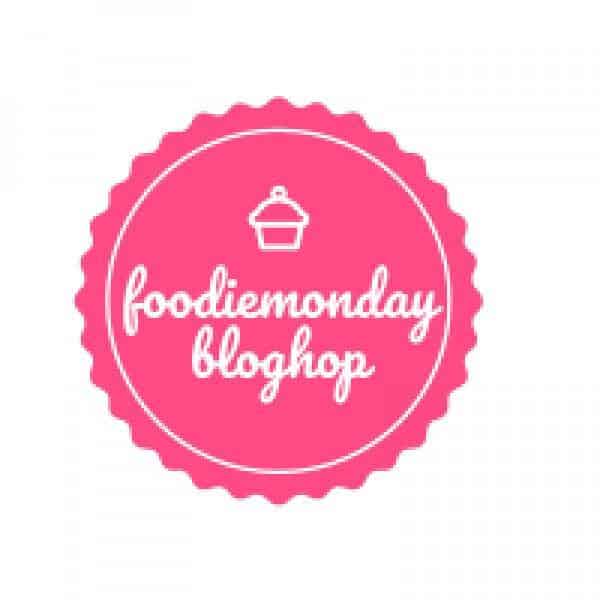 So let's get started and make Delicious Kobichi Vadi but first I apologise for my pictures. This is the 3 time I am making and clicking these pictures and yet they are so bad. Will make them again a little after when the family is okay to eat them yet again. 😀 Again we are in the height of summer the veggies are not fresh. There is no more coriander leaves so abhi ke liya this is what I have made.
This recipe can be made as no garlic too. Then it is ideal for festivals like Ganesh Chathurti etc.
Kobichi Vadi can be made in a steamer as well as the pressure cooker without the whistle.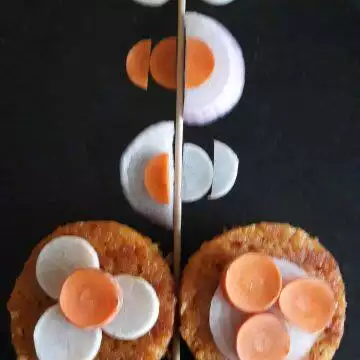 Ingredients
¼

kg

cabbage

1

cup

besan

2

teaspoon

rice flour

1

teaspoon

jeera/cumin seeds

Pinch

of Hing/asafoetida

½

teaspoon

turmeric powder

1

teaspoon

red chilli powder

1

teaspoon

ginger garlic paste

½

teaspoon

lemon juice

½

teaspoon

garam masala powder

optional

½

cup

coriander leaves chopped

A pinch of cooking soda

2

teaspoon

oil for greasing

Salt to taste

Water as needed
Instructions
In a steamer/ pressure cooker add water in the pan and bring to boil. Remove the whistle/valve and set aside if using the pressure cooker.

Grease a big enough bowl or a thali or plate with an edge. Set aside.

In a large bowl add the besan, rice flour, cabbage, jeera, asafoetida, turmeric powder, red chilli powder, ginger garlic paste , lemon juice, garam masala powder (if using), coriander leaves chopped and salt. Mix well.

Add water a little at a time and make a thick batter. Add the soda and mix well.

Transfer to the batter to the greased thali and smoothen the top.

Transfer the thali to the steamer and steam for 10-15 minutes on low heat.

To check if the batter is cooked test with a knife. If the knife comes out clean it is done.

Cool completely before you cut the set cake. The traditional form is squares or diamonds.

I have used the cookie cutter to make circles.

Now the choice is yours you can either deep fry these pieces on medium flame till crisp or like me shallow fry them.

Serve hot with green chutney or tomato ketchup.
The other cabbage dishes that may interest you are
Did you like this recipe? Have you tried it? If you do try it please tag me my FaceBook Handle.
Are there any new recipes, any new ingredients or diets you want me to try? Do leave a comment in the comments section.
Archana
More Serve these for those want something to eat moments.
Reader Interactions