Batata Sukhi Bhaji is the traditional vegetable made in Goa for breakfast, snack or even for "Shivrak Jevan" your vegetarian food.
Batata Sukhi Bhajji also called Batat Bhaji, Suki bhaji and it is a no onion no garlic delicacy made from potatoes.
There are a lot of misconceptions about Goa and Goan Food. 
The first is Goan drink alcohol all the time. Yes, it is apart of the Goan culture but show me one drunk Goan on the road or in the restaurant or Bar.  The Goans know how to hold their alcohol, their limits and in case they do feel tipsy how to address the situation.
Second is Goans cannot do without non-veg food. Yes, the Goans are passionate about their food be it chicken, seafood, beef or pork. They enjoy food but they also have times when they go Veg and they have "Shivrak" food. This is where the Hindus do not eat onion or garlic too. The Catholics have Lent when they too do not consume meat. 
So for any ceremony, you will find Batata Sukhi Bhajji gracing the table.
Batata Sukhi Bhaji also Batat Bhaji is like I said potato vegetable made with a little gravy. You can adjust the gravy to suit your taste.
Breakfast time is when I prefer Batata Sukhi Bhaji. Batata Sukhi Bhaji and Pao or kurkurit  Unne, Torat is better.  Pao or Pav is the local bread soft bread Unne is harder on top but soft inside. Torat is hot out of the bakery.
In Goa, we have a lot of Bakeries. The Portuguese taught the locals to make the bread. The wood-fired bakeries still dot the towns and the Poder or the baker goes on cycle selling his wares. Two times in the day, morning and evening, rain or sunshine you will see his peddling away on the cycle with a big bamboo basket covered with a cloth and honking away.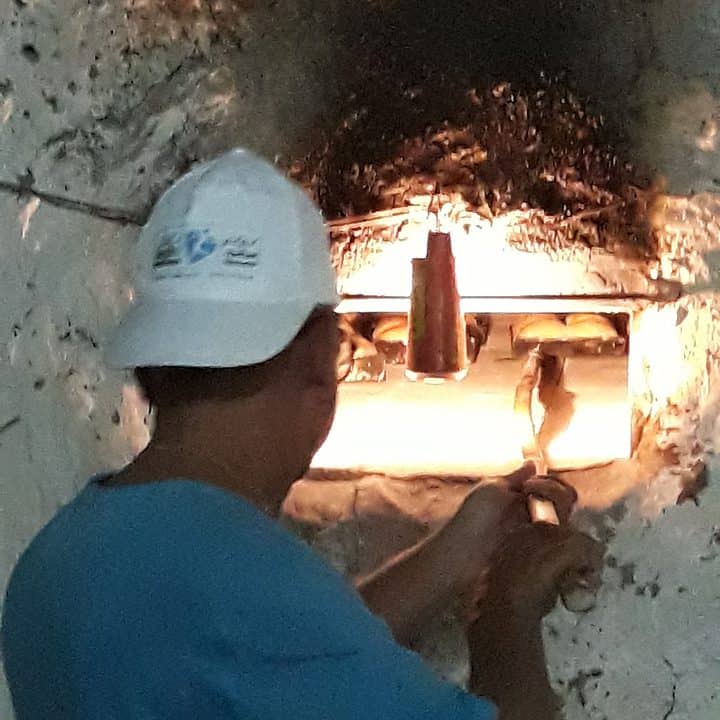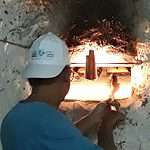 The aroma of the freshly baked bread delicious and many a time as soon as we get the hot bread we just slice it and add some butter and chomp away.
Sorry got carried away with bread but I am trying to paint the local culture with words. 
Anyway, Sukhi Bhaji or Batata Sukhi Bhaji is a breakfast option I enjoy served with puri, bread or buns.
In case you do not want just Batata Sukhi bhaji then try it as a mix with chana cho ras, alsande bhaji, mushroom tonak, tomato bhaji, or even patal Sukhi mix. Hot tea and you are fixed for the day.
There are variations in this bhaji you can add 
Onions stir-fried in the oil till translucent.
Add ginger and garlic paste too in the onions.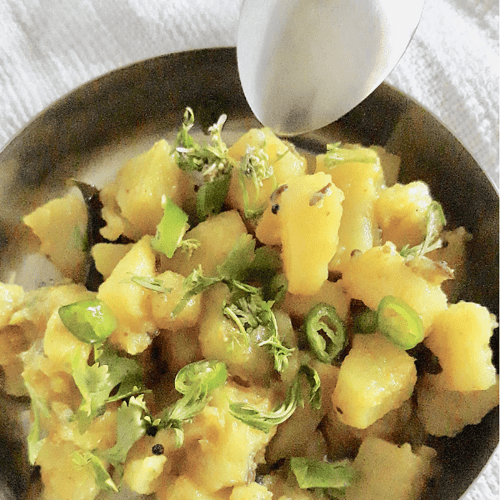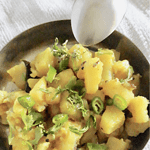 Print Recipe
Batata Sukhi Bhaji|Goan Style
Goan Style Potato Vegetable made without onion and garlic.
Ingredients
4

potatoes

boiled peeled and cubed

2

tsp

oil

1

tsp

mustard seeds

1

tsp

jeera/cumin seeds

1/4

tsp

hing

1

spring curry leaves

1/2

tsp

haldi/turmeric powder

1

tbsp

ginger

grated

3-4

green chillies

chopped fine

1

tsp

jeera/cumin powder

2

cups

water approx

Salt

1

lemon

juiced, adjust as per taste

Coriander

chopped fine
Instructions
In a kadhai/wok heat the oil pan.

Splutter the mustard seeds, then add the jeera and hing.

Add the haldi, curry leaves stir for a second or 2.

Add the chopped potatoes, ginger and few of the chillies.

Mix well add 1 cup water, salt and the cumin powder.

Bring to boil.
Cover and let it simmer for about 5-10 minutes. Add more water if needed.

Get the vegetable off the gas and add the lemon juice, rest of the green chillies and coriander.

Serve hot with Kurkurit pav, unne, roti or Buns

My kids love a mix of ski bhaji and chana cho ras with buns.
Notes
If you plan to serve it a little later then leave the vegetable with a little extra gravy. The water dries up.
You can also add onions and fry them till translucent.
Add ginger and garlic paste too in the onions.
This Monday the FoodieMondayBlogHop want you to join us on the #204  NastaTime.  Yes, have breakfast with us this week. This theme has been suggested by Priya. Priya has an amazing collection of recipes. I now have my eye on her Dal Makhani.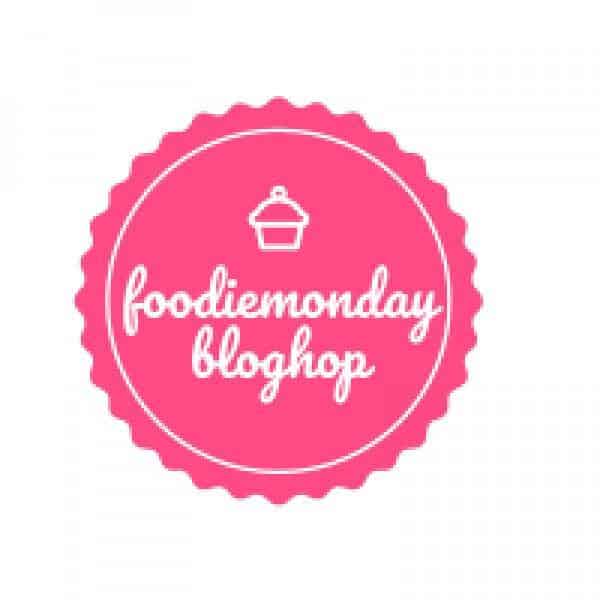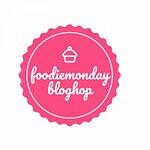 Do you like this recipe? Have you tried it? In case you do and whenever you do please tag me on Facebook. My Instagram handle is #themadscientistskitchen. You can also use my Twitter handle, Then you are always welcome at my Pinterest page too. I will love to see you there.
Please also subscribe to my mailing list and join me in my journey of Food! Will enjoy seeing what you make so that I too can learn from you!!!