Crispiest Baked Onions Rings Recipe without Flour
Bake the crispest, easiest and healthiest Onions Rings without APF as an easy snack or as a healthy side dish.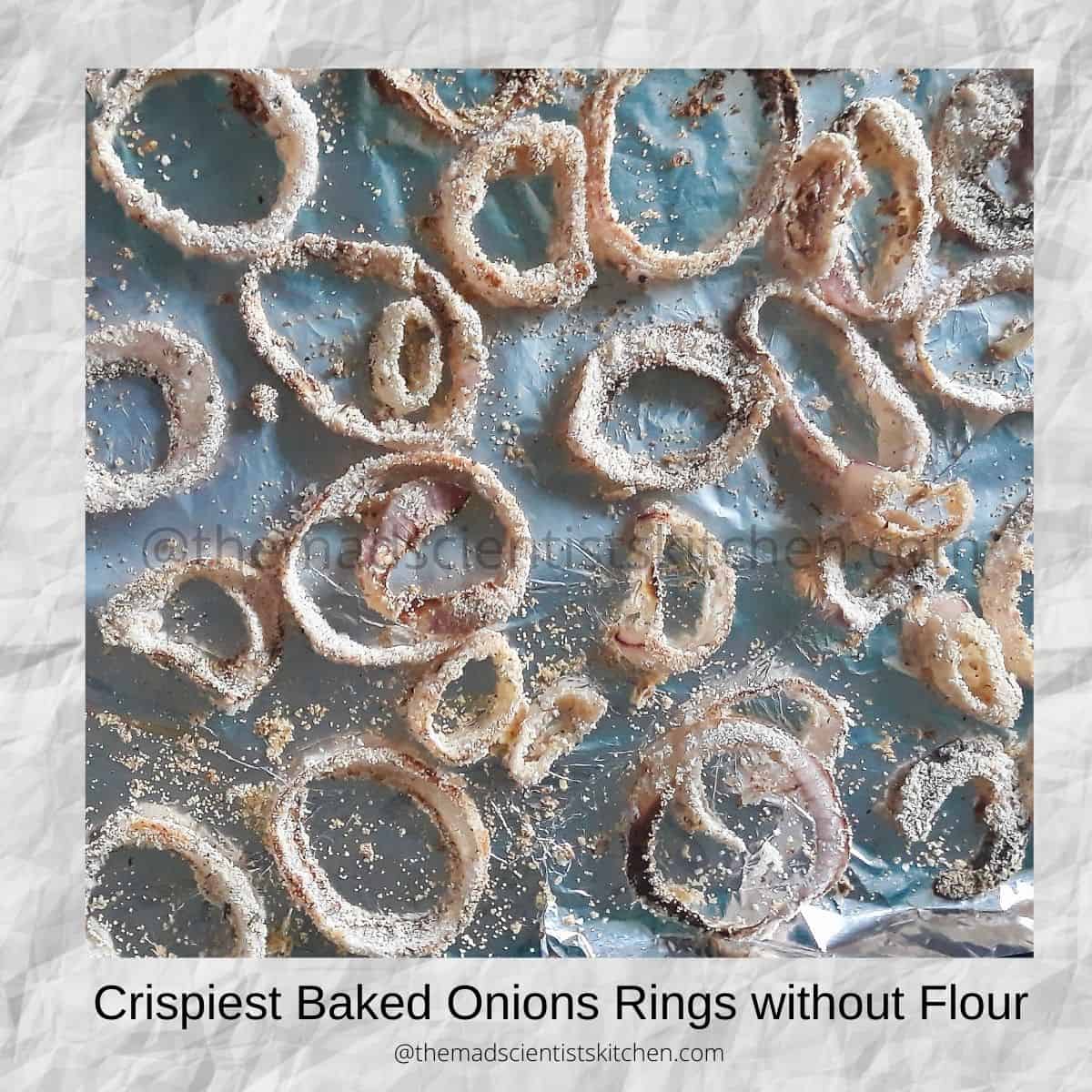 Onion rings are an appetiser or side dish in the West and some Asian countries. The making of onion rings is simple you cut the onions in a way you get rings. In the traditional recipe, the rings are dipped in batter or bread crumbs and deep-fried. Easy enough but then when you are trying to avoid fried stuff this is not good news. I know the pain as I cannot fit in my jeans anymore! Do you too have the same issues! Well, then read on for I have the most delicious baked onion rings sans the All-purpose flour. When you try this recipe please tag me on either Instagram, Twitter or Facebook I will love to see it. Also, consider subscribing to my newsletter for regular updates (you can get a cookbook for healthy and easy recipes for free)! I will not spam you Thanks in advance.
The reasons for my baking Onion rings are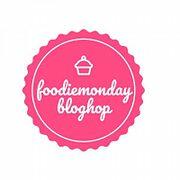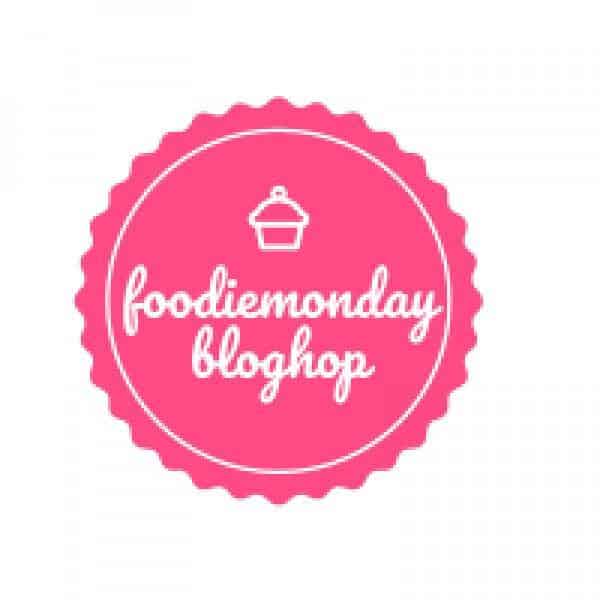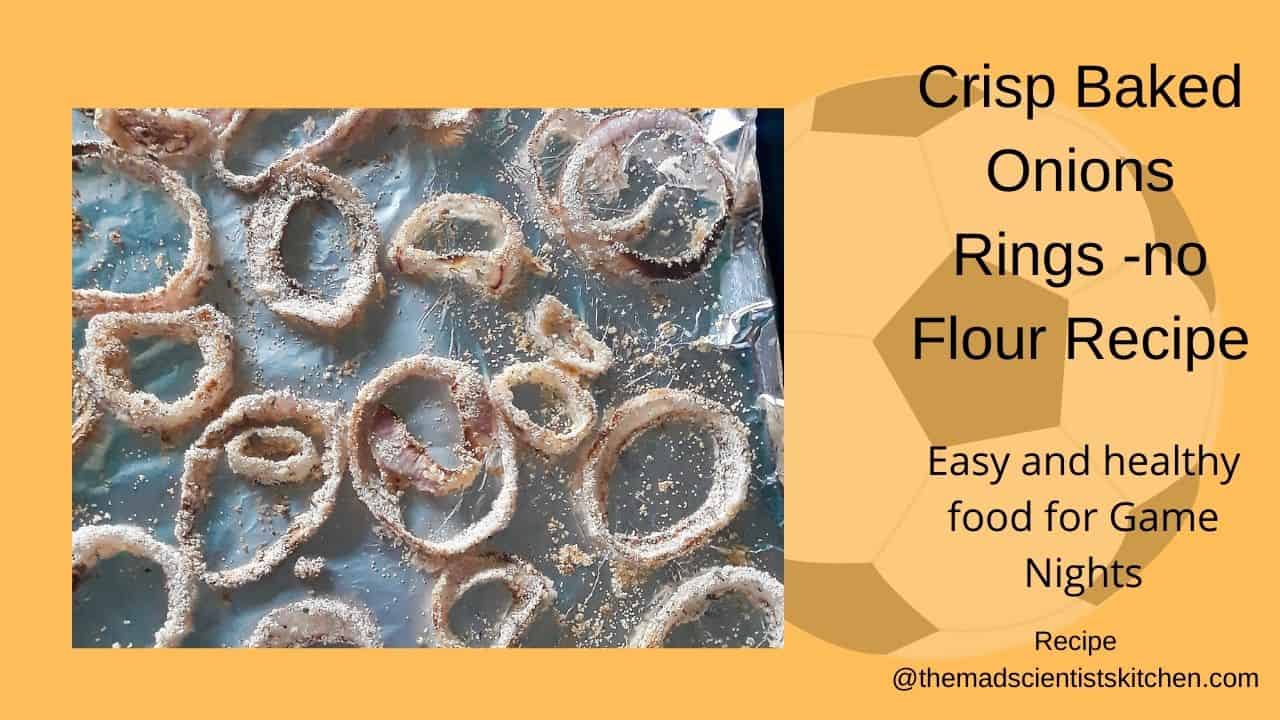 Baked Onion Rings vs. Fried Onion Rings what is healthier?
Deep-fried food is definitely an occasional indulgence as fried food can give you health issues. So if you want these onion rings I will definitely suggest you bake them. 
The advantages are 
You need just a spoonful oil to grease the foil and that is definitely a huge plus. 
Also, you do have a panful of oil something I do not want to use or discard. 
How to Bake Onion Rings?
Baking onion rings is simple, your ingredients first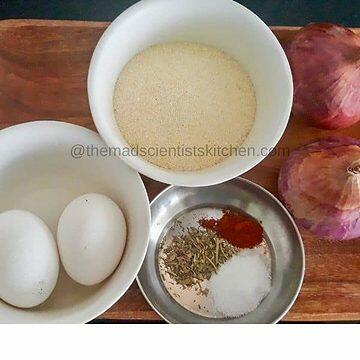 Slice the onions in thick slices and separate the rings. I did not use the ones that were difficult to separate.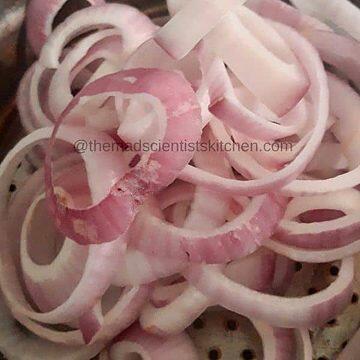 Steam the Onion rings then blanch them by dipping in cold water. Drain and wrap the rings for a few minutes in a tea towel.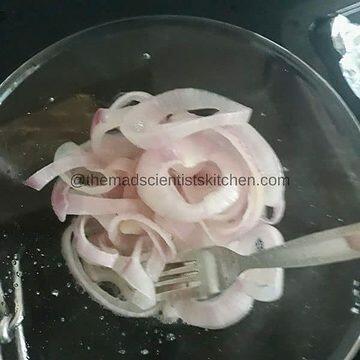 In a bowl mix together the rawa/ semolina, the mixed herbs, salt and chilli powder mix well and set aside.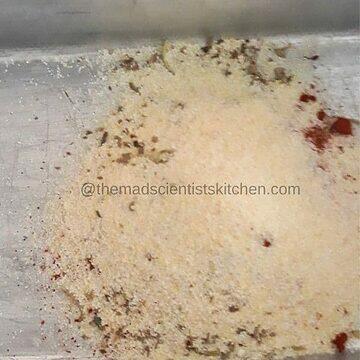 In another wide bowl, beat 2 eggs and Set aside.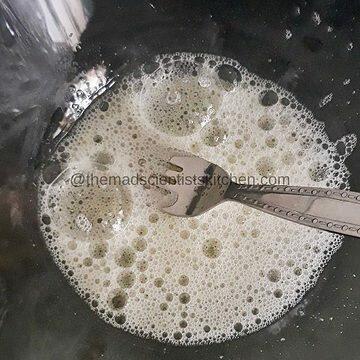 Dip the sliced onion in the beaten egg flip it a bit with a fork then transfer it to the rava mixture.
Toss and coat the entire onion slice with rawa. ( Pro tip: Flip using the fork to flip the slices).
Arrange the rings on a foil-lined baking tray and move on to the next slice till you finish all the slices. Bake and enjoy.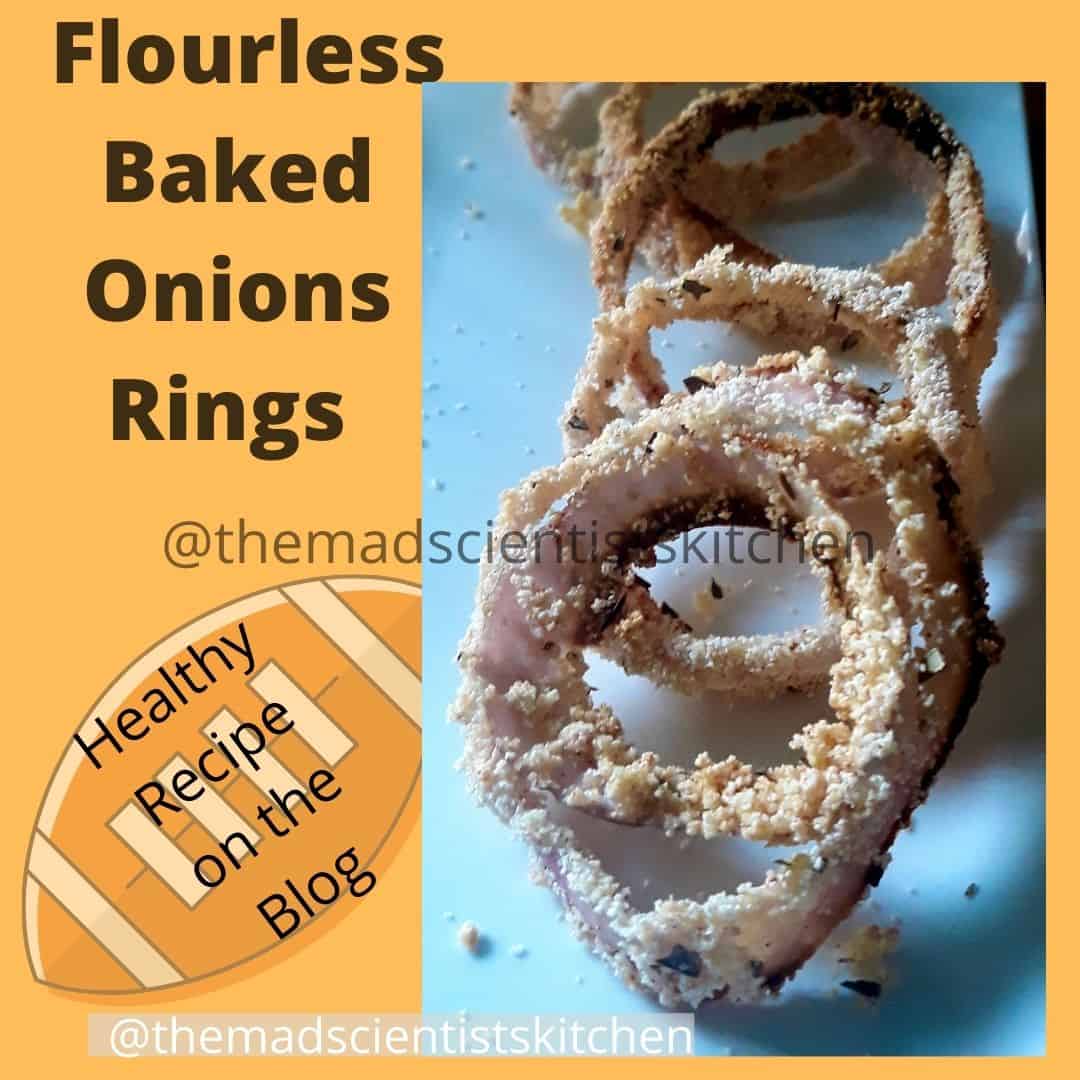 I would rather not reheat the baked onion rings. They do not taste good also there is an egg in the bake so I rather not store and reheat them.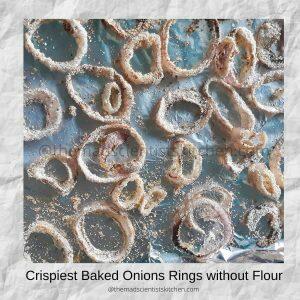 Crispiest Baked Onions Rings without Flour
Crisp and delicious these Baked Onion Rings are a guilt-free snack you can indulge in as a snack or as a side dish.
Print
Pin
Rate
Equipment
Knife and cutting board

Bowls

Fork

Baking tray

Foil

Oven
Ingredients
2

large onions

2

egg whites

beaten until frothy

1

cup

Rawa/Semolina

½

teaspoon

salt

1

teaspoon

mixed herbs

½

teaspoon

red chilli powder

A few drops of oil to grease the foil
Instructions
Trim the onions and remove the root and the stem, peel them. Slice the onions horizontally into ½ inch thick rings. Separate the larger easily separable ones. Keep the smaller pieces to use in a curry.

Now transfer these rings to a steamer and steam over rapidly boiling water for 3-4 minutes.

Meanwhile preheat oven to 200° C/ 400° F.

Rinse the onion rings in cold water to stop them from cooking further. Drain and wrap them in a tea towel for a few minutes.

Set your baking tray up by lining it with a foil, parchment or a Silpat. If using a foil or parchment grease it with a few drops of oil.  Mix the rawa with salt, herbs and chilli powder whisk well.

Beat the egg whites and dip the onion rings in the bowl. Toss and coat them well.

Now dip them in the rawa mixture and toss to coat well. Place the coated ring on the baking tray. Repeat with the next slice. See that the rings do not overlap.

Bake the onion rings in a preheated oven for 15-18 minutes or the edges do turn nice and golden. Watch the rings as they tend to burn if they bake too long or are thinly cut.

I let the rings sit in the oven for about 10 minutes. Remove and serve immediately.
Notes
In case you are using flour, you will have to flip the rings over and bake them again. You will also have to spray them oil before you bake them and when you flip them.
Nutrition Facts
Crispiest Baked Onions Rings without Flour
Amount Per Serving (1 serving)
Calories 85
* Percent Daily Values are based on a 2000 calorie diet.
Disclaimer: We are a participant in the Amazon Services LLC Associates Program, an affiliate advertising program designed to provide a means for us to earn fees by linking to Amazon.in and affiliated sites. When you click and buy through this site, it helps us earn to keep this site running.
I have never eaten onion rings so I do not know what to compare them too but I thought they were a cross between Kappa and of Kanda Bhajiya only healthier and definitely need a little more chilli to suit my Indian tastebuds. 
One question that I keep asking myself is can I replace the eggs? The answer is yes next time I plan to use a cornflour slurry with a pinch of baking powder added to it.
If you too have the problem deciding the menu for any part then this menu will help you.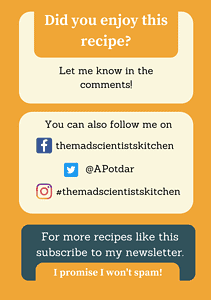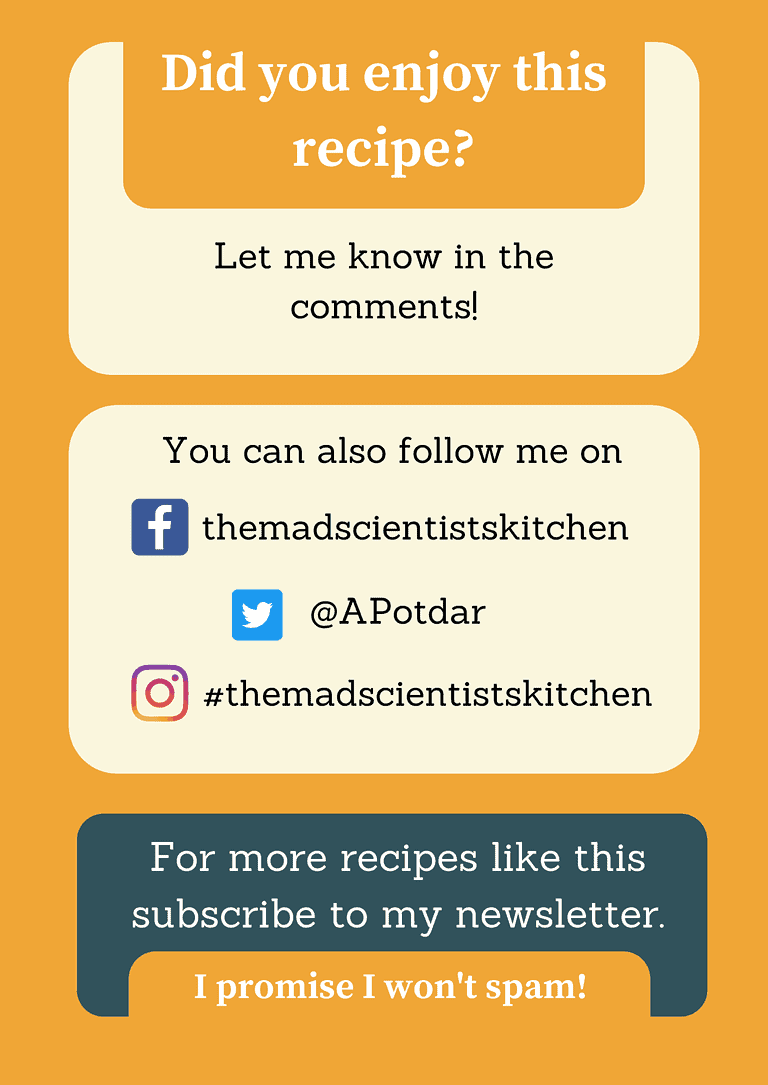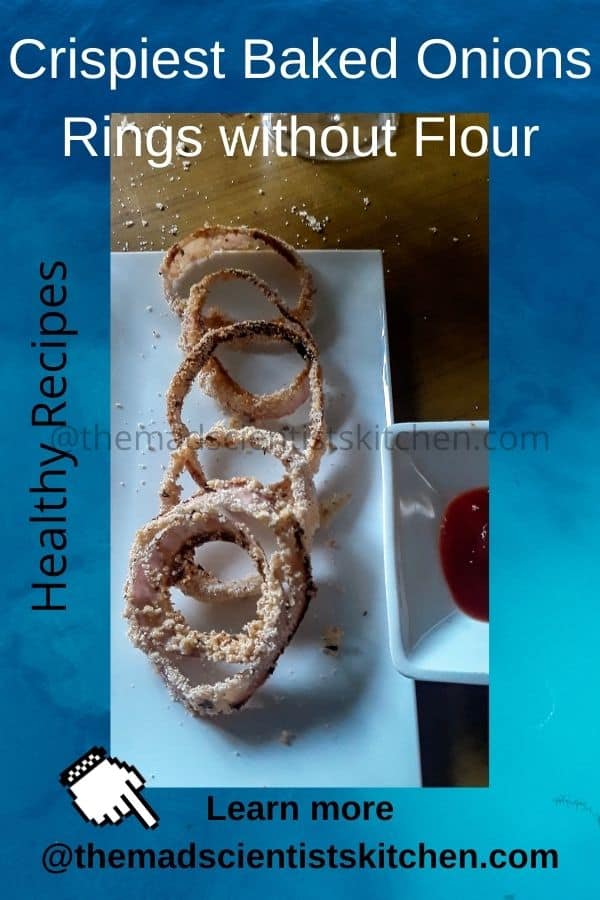 Reader Interactions