Bread Dosa|Majjige Dosa Recipe
Make some delicious soft spongy Majjige Dosa Recipe with slightly sour buttermilk.
Simple, and easy on the stomach Bread Dosas as we call them at home is a misnomer. Run a Zero WasteKitchen by using buttermilk that you would have thrown out. #4 Pro is to make Spongy Gluten-free Majiige Dosa. To answer the question as to why a misnomer read on!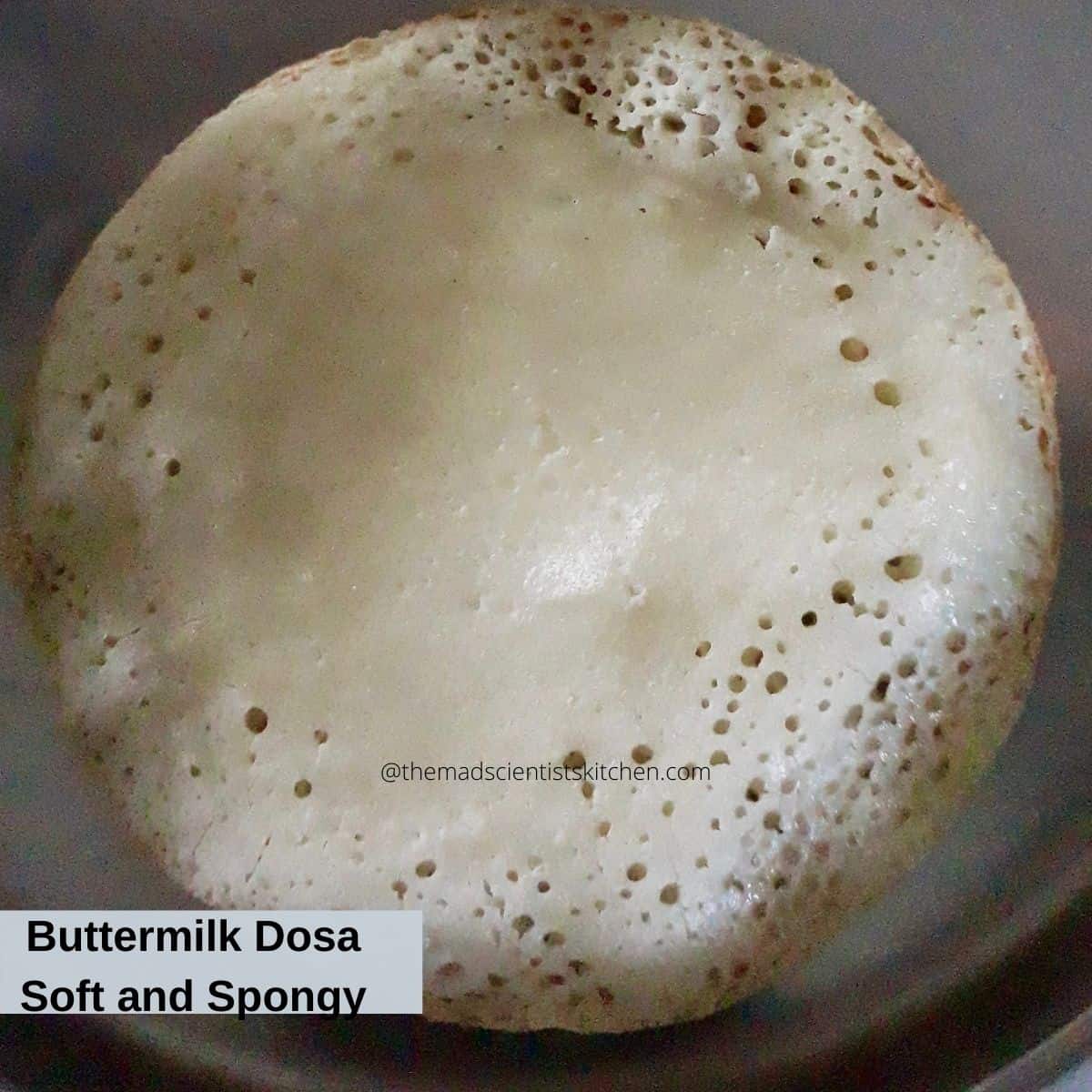 If you rather not throw out the slightly sour buttermilk that you rather not throw out but your family rather did? Then your pain is mine. Wastage of food is something that I try to avoid. So making some Sponge Dosa out of the buttermilk is one of the many options and much appreciated by all.
Every 15 days or so I churn cream and make my butter. The butter I make ghee or clarified butter and the buttermilk gets a new makeover in one of these forms.
I have shared this recipe as bread dosa in the past as we called it bread dosa. It is still known as bread dosa in my family. I am now updating the recipe with the correct name but have left the bread dosa word alone as that is how my nephew will search for the recipe.
Renu who blogs at Cook with Renu has started a redo series. We redo and post our recipes every 15 days. This post is to improve my pictures and SEO.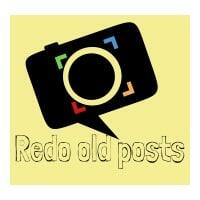 This is an old post that I am updating with newer pictures and a write-up as a part of the group Foodies_RedoingOld Post.
Offering it to my help (who refuses to take it).
or these dosas, what we have named as bread dosa
Bread dosa as we call them I love to make because they are easy to make and everyone loves this delicious dosa. The best part is there is no bread in it. It is only recently I have come to understand that this dosa is not bread dosa but what is known as Takale polle.
These spongy pancakes are easily great for breakfast or snack. I have served Buttermilk Dosa for dinner too with everyone absolutely loving them.  
You can use a flat griddle or tawa and make simple dosa a bit on the fatter side set dosa style. I prefer to use my kadhai/wok to make them. Do not go by the size of this "chotta packet" They are extremely filling and taste good with potato bhaji, chutney. Akanksha has eaten it with tonak too. So they will taste great with chicken and spicy gravies.
These dosa are also called Surnoli and if you like sweet dosa you can add jaggery.  
Buttermilk: I use the buttermilk left after churning my cream. You can use regular curds.
Rice: Regular raw rice nothing fancy about it. Use dosa rice if you have it but I use regular Sona Masuri.
Methi seeds: Fenugreek seeds or methi makes the dosa soft and spongy.
Eno Fruit Salt: Now I prefer Eno as the sachets that I buy ensures that my soda is fresh. You can use cooking soda a pinch or two. Use sparingly.
Salt: What is a dosa without salt. Use as per taste.
Oil/Ghee: A mixture of oil and ghee is what I prefer. You can use any one too.
Optional Ingredients:
Puffed Rice:  Churmura is my favoured ingredients when making dosa. They help make the dosa spongy and unlike poha or flattened rice do not make the dosa darken fast.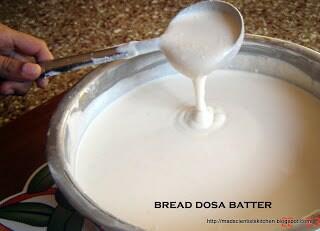 Wash and drain the rice. Add the methi seeds and then add the buttermilk on top. The amount of buttermilk has to be just about half an inch over the rice. Half your forefinger knuckle. Cover and set aside to soak.
After 4 hours soak the churmura or puffed rice or poha or if using and drain the water. Add to the mixer/grinder and add the rice too. Use the soaked buttermilk to grind the mixture to a fine paste. This mixture has to be thick like your idli batter. Use water/buttermilk as needed.
Cover and let the mixture ferment for about 4-5 hours. After which add the salt and mix well.
Now there are 2 ways you can make this dosa on a non-stick pan or even a cast-iron skillet like regular dosa. But I prefer using a kadhai/wok.
If the batter is well fermented you can avoid the soda/Eno but I will recommend adding it. Mix well add salt. Now we are ready to tango!
What I do is in the thick kadhai/wok grease it a little then add a ladleful of the batter. Add the ghee/oil mixture to the sides of the dosa.
Cover and let it cook.
The dosa just fluffs up and you can with a spatula turn it over.
Generally, You do not need to the dosa cooks well just as it is. But I have started turning it over just to be sure.
Enjoy hot dosa with chutney, sambhar. 
In my home breakfast is at 7:30 am-8:00 am so there is no time to make sambhar. Also, sambhar is looked up as a lunch item so I do not bother.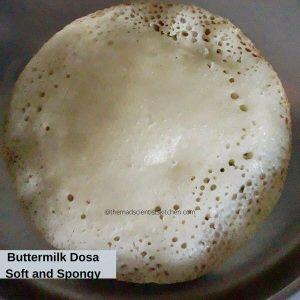 Bread Dosa|Majjige Dosa Recipe
Soft, spongy dosa is a pleasure to eat espcially if it straight from pan to plate. These Bread Dosa|Majjige Dosa Recipe are made from buttermilk left after making butter. Try them they are delicious.
Print
Pin
Rate
Equipment
Bowls

Mixer/Grinder

Kadhai/wok

Spoons and Ladles
Ingredients
1

cup

rice

1

cup

buttermilk

1

teaspoon

methi/fenugreek seeds

½

teaspoon

fruit salt

Salt
Instructions
Wash and soak the rice in the buttermilk with fenugreek seeds for 4 hours.

Wash and rinse the churmura/poha if using.

Next grind fine to a smooth paste using buttermilk or water.

Let it ferment for 4-5 hours.

When ready to make mix well after you add Eno/cooking soda and salt.

Heat the kadhai/wok add a ladleful batter in a heated kadhai, drizzle about a teaspoon of oil/ghee at the sides then cover, cook and serve. The whole dosa will fluff up like idli.

If using a tawa spread in a thick dosa on a cast iron or non-stick dosa tava. Cover and cook.

Serve hot with chutney, sabji or any sides of your choice.
Nutrition Facts
Bread Dosa|Majjige Dosa Recipe
Amount Per Serving (1 g)
Calories 155
Calories from Fat 18
% Daily Value*
Fat 2g3%
Carbohydrates 30g10%
Protein 3g6%
* Percent Daily Values are based on a 2000 calorie diet.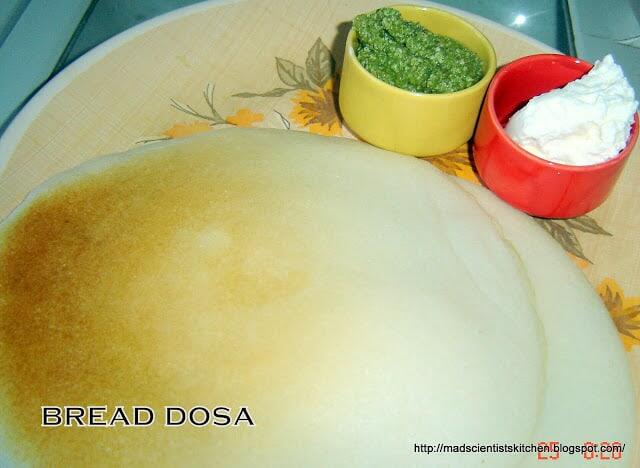 The batter has to be thick like your idli batter.
Make 1 dosa without the cooking soda or Eno. If it does not become soft and spongy add ½ teaspoon of the soda.
Whichever method you use the tawa or kadhai use a thick one. Else your dosa will burn.
The first few dosas you will need to grease with ghee/oil.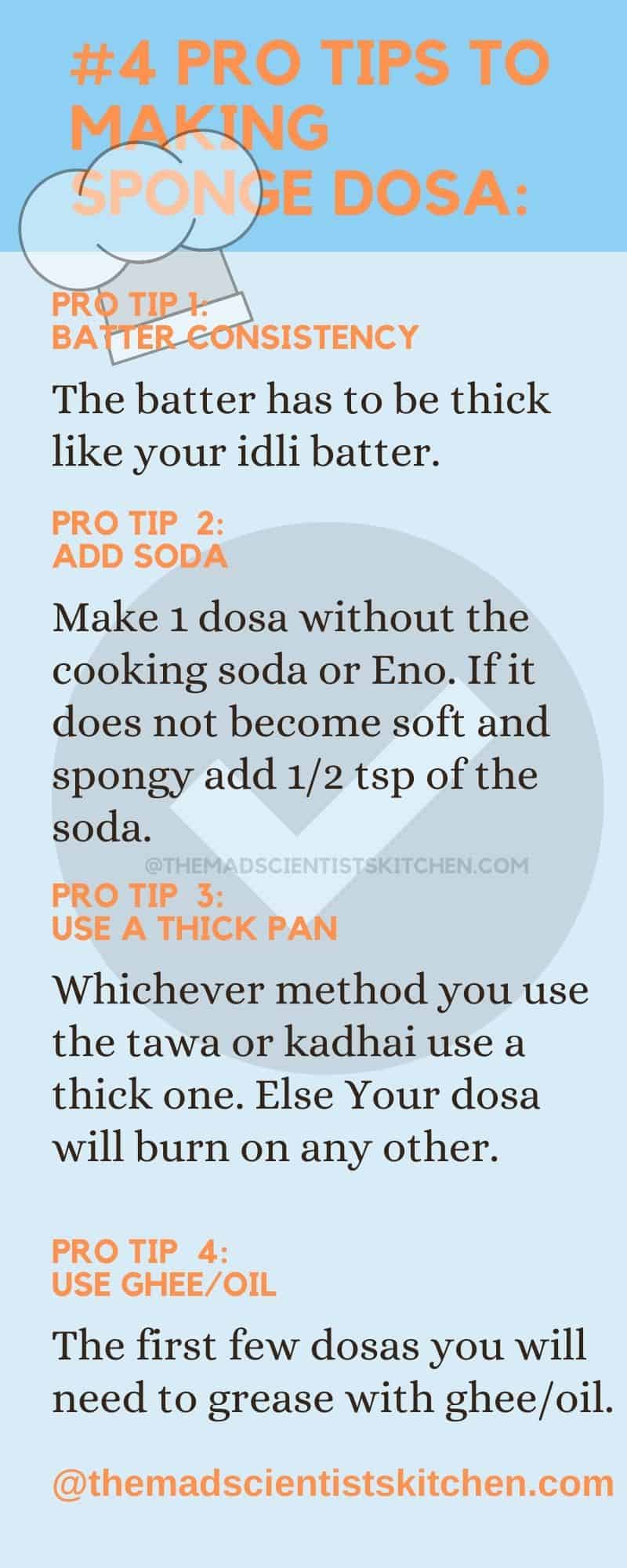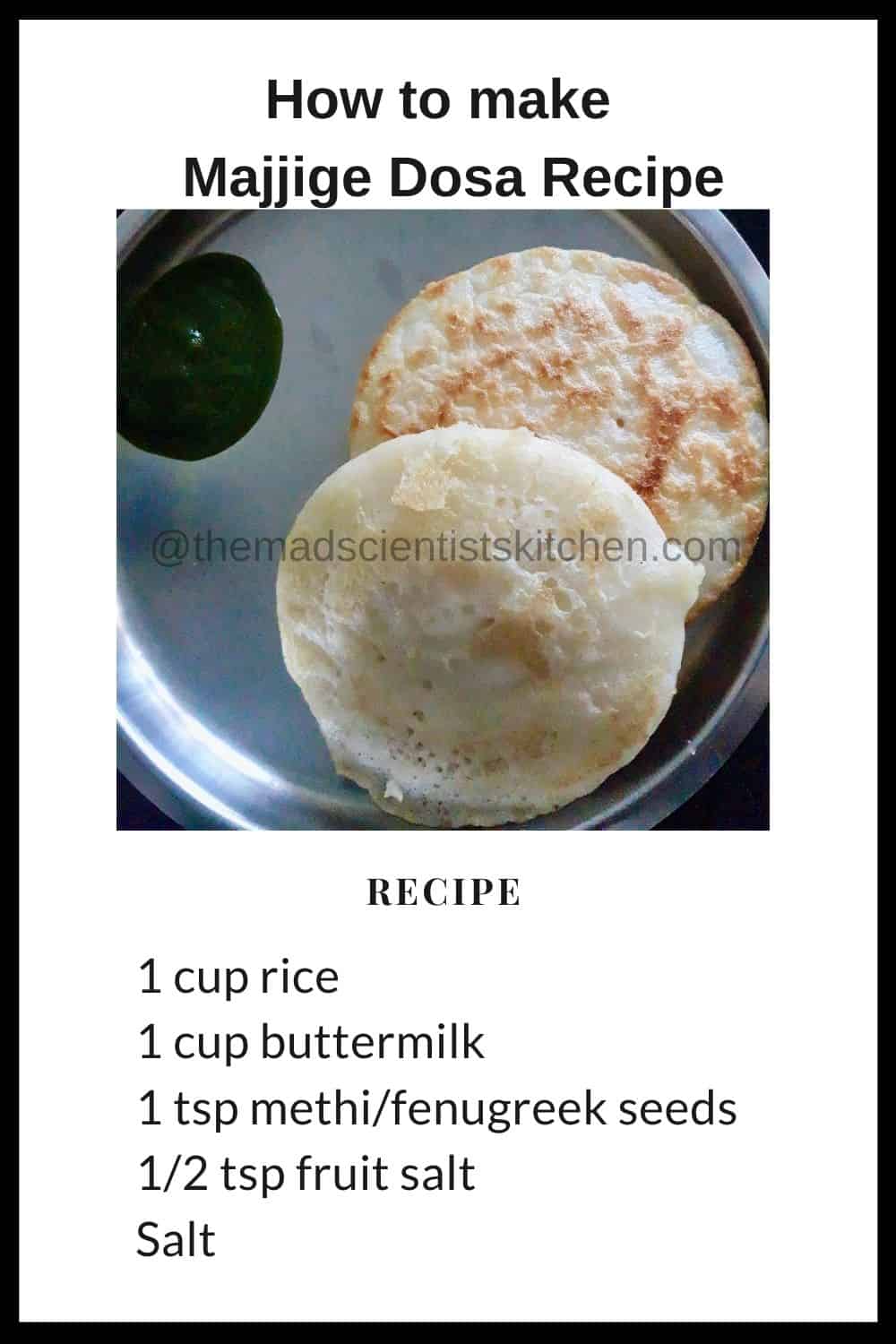 More recipes you may enjoy
Reader Interactions