Ganesh Chathurthi Recipe List
Celebrate Ganesh Chaturthi with these delicious sweet and savoury recipes that I have collected.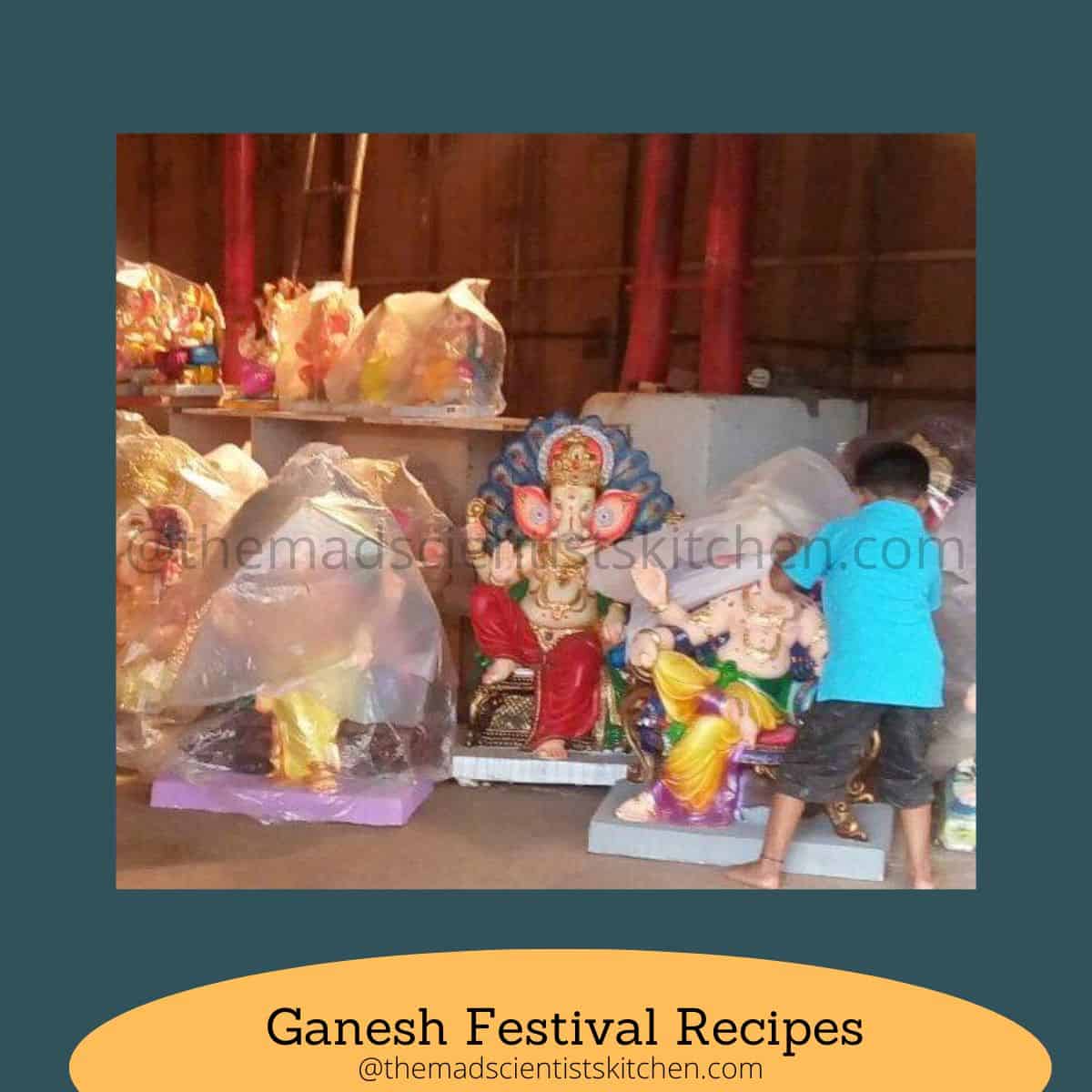 Vinayak Chaturthi', 'Vinayaka Chavithi' or "Chavath" we welcome Lord Ganesh in our homes. Also known as Vighnaharta, remover of obstacles, Bhalchandra, Ganapathi, Ekdanth.
Contents:
A little about Ganapathi
Sweet Offerings For Ganesh
Some Savouries?
Pin for later
Hello, and welcome! I am known as The Mad Scientist's Kitchen, reinventing the foodie in you!
Tired of choosing between tasty or healthy meals? No more! Here at the Mad Scientist's Kitchen, I experiment with flavours and cuisines that are as nutritional as they are delicious.
Join me in my lab as we cook up some treats! You can stay up-to-date with my latest culinary adventures by subscribing to my newsletter. No scam, no spam, just the clink of my pots and pans!
I will love you to follow me on:
A little about Ganapathi
The story is that as a child, The Gods slew Bal Ganesh. Using an elephant head Ganesh was resurrected. To appease furious Parvati, his mother, boons were conferred on Ganesh. One of them was Agra Puja or the right to be worshipped first. Hence before the commencement of any festivities even now we worship Ganesh.
So this could be the reason why Ganesh is revered in all sects of Hinduism. Can also be the reason Ganesh Chathurthi is the herald of the festive calendar.
Ganesh is revered and his form though strange to many conveys many morals and ideals. Here is one image that I hold dear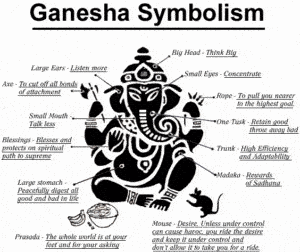 The festival begins with people bringing in clay idols of Ganpati. This is on śuklapakṣa (the fourth day of the waxing moon) in the month of Bhadrapada(August/September. The last day of the festival is Ananta Chaturdashi, the 10th day. When immersion of Ganesha idols in the most convenient body of water happens.
The number of Days for Installing the idol is family preference. Generally, they are 2,3,5,7 to 10 days. In Goa, we also have 21 days of Ganapathi.
As in any festival different sweets, savoury and food are offered as Bhog.
Any festival means festive food! Food habits and offerings in India are adapted to the local weather and availability of food. So for Ganesh steamed food is preferred but not the rule.
Sweet Offerings For Ganesh
Ganesh also Modakpriya because he loves them. You can check one of these 3 kinds of modak.
The first one is deep-fried modak.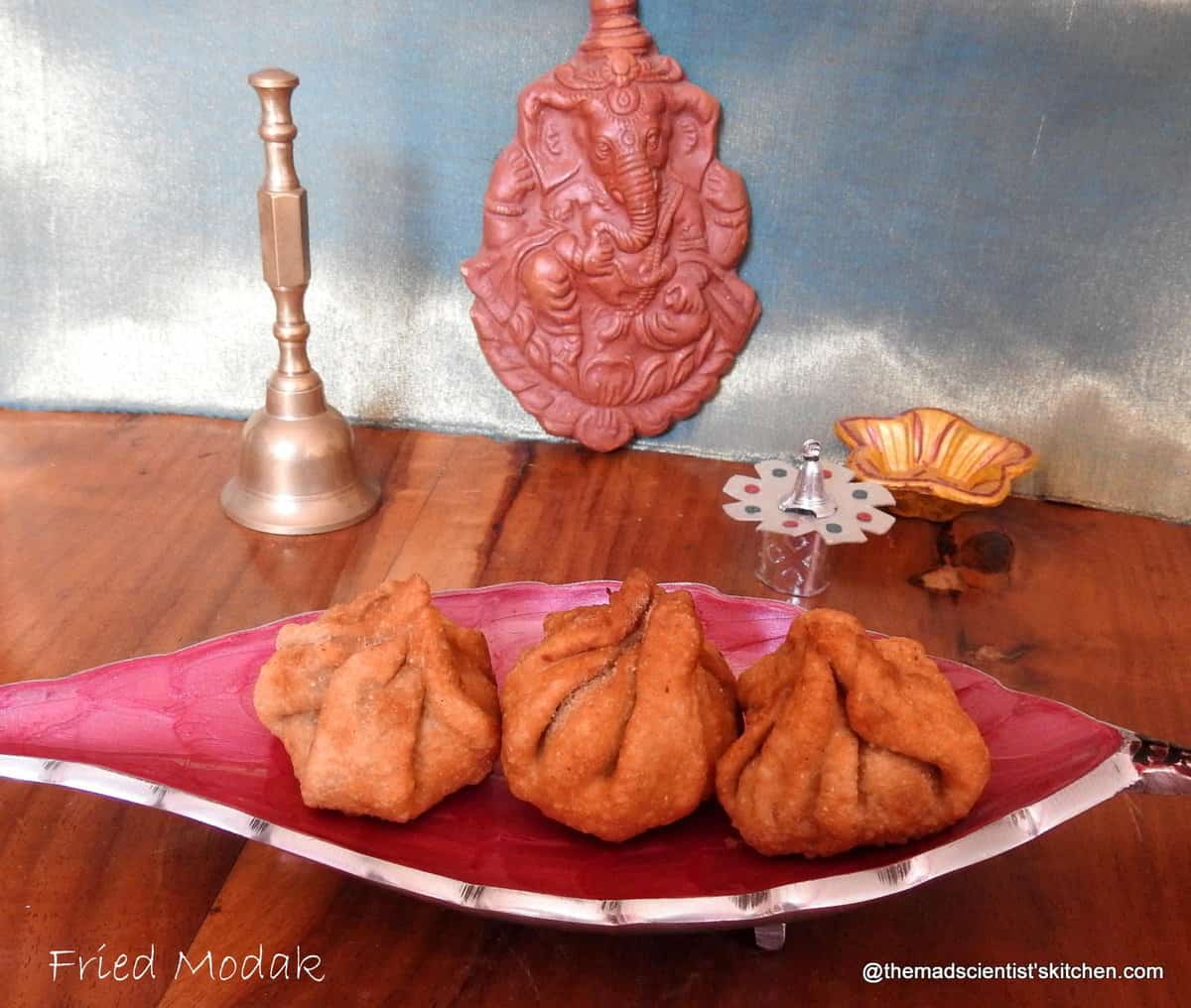 Of course the steamed gluten-free Ukdiche Modak! The best of the season!
Ukdiche Modak
Steamed dumplings made from gluten-free rice flour with a filling of jaggery and coconut is offered to Lord Ganesh as Modak!
Check out this recipe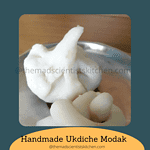 Kids favourite! Chocolate Khoya Modak make a wonderful prasad and gifts to carry when visiting.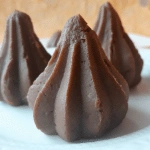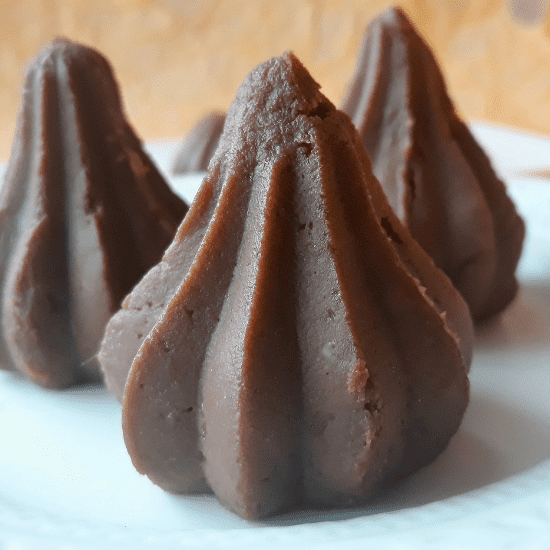 Try my favourite Kari Kadubu though this one is deep-fried you can steam them. Warm out of the steamer and topped with homemade ghee! Lipsmacking delicious.
Kari Kadubu
A deep fried sweet made from Chana dal and Jaggery stuffed and shaped like a Ghujiya!
Check out this recipe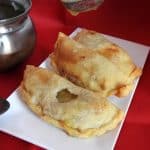 Patoli is a Goan Delicacy where fresh turmeric leaves are used to make the best vegan and gluten-free dessert.
Patoli| Patoleo
A steamed rice flour dumpling made with a stuffing of jaggery and coconut.
Check out this recipe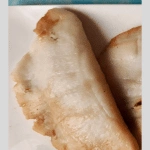 Ladoos
So why not make some like these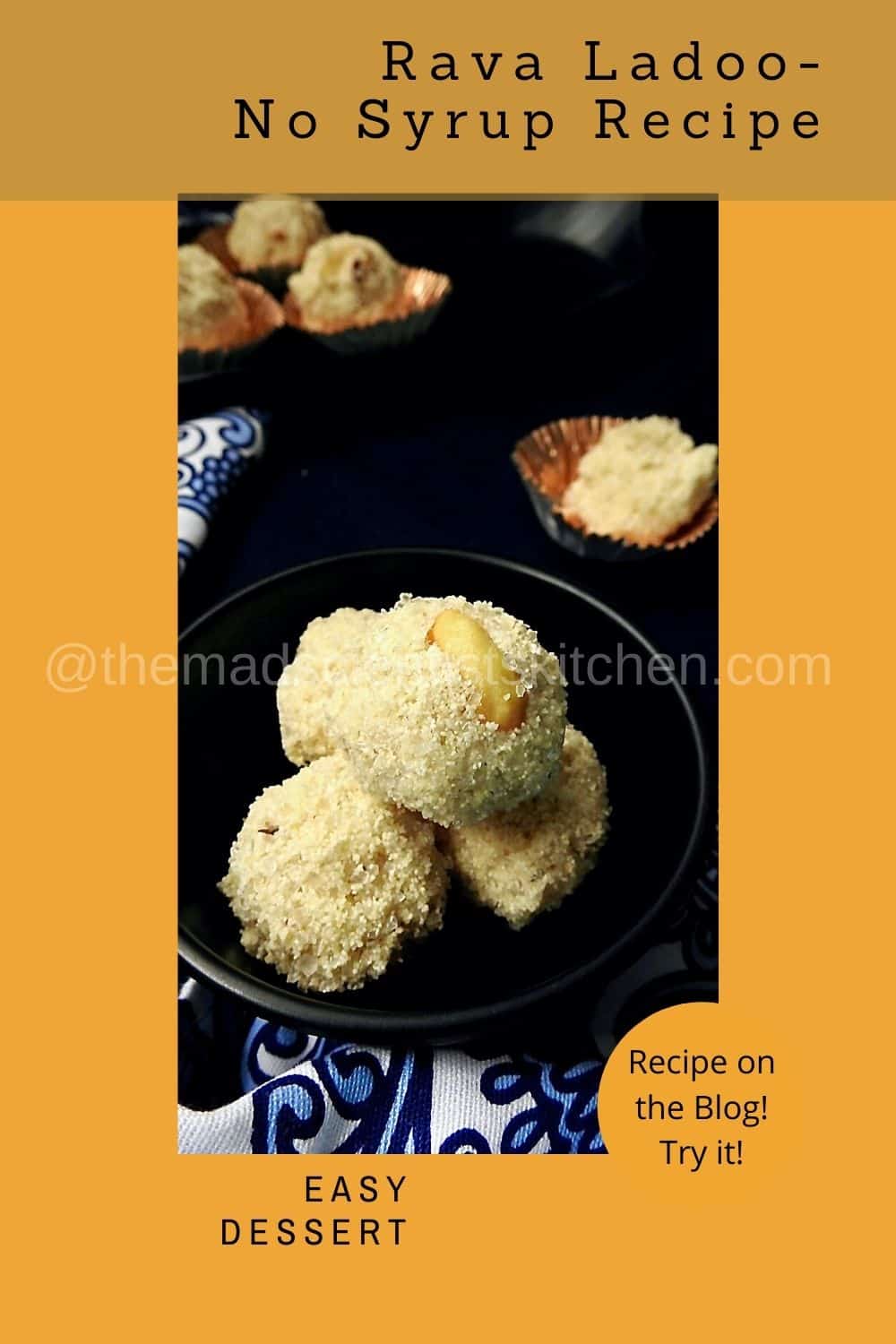 Easy to make Rava Ladoos where you need not worry about tricky sugar syrups! Try it, carry some when you visit your friends as gifts/offerings.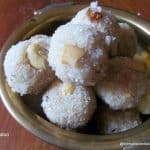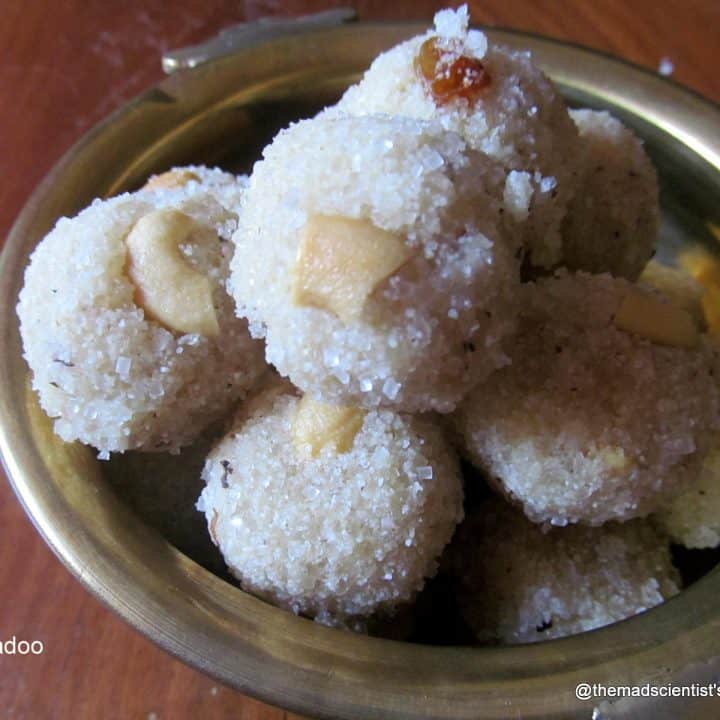 Another childhood favourite, Besan Laddu simple to make and carry.
Besan Ladoo Recipe
Use pantry ingredients to make Besan  Ladoo. Also called Besan Laddu or Besan Unde!  In fact festivities are incomplete without them.
Check out this recipe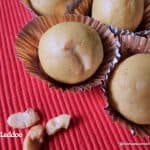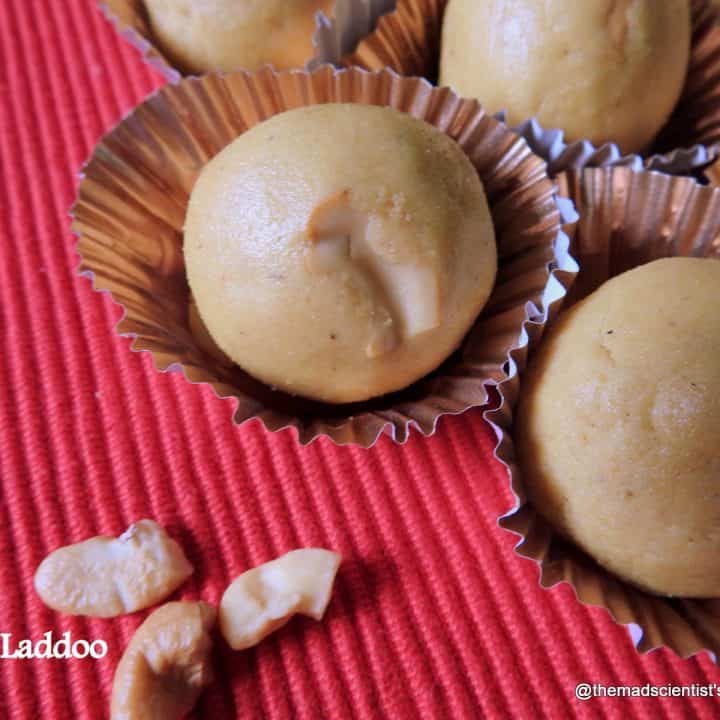 If you want sugar-free ladoos make some Dry fruit rolls. These can be made into laddoos.
Sugar-Free Dry Fruit Rolls
A delicious yet simple Sweet that is delicious and a great energy booster. Can be gifted and yes your friends and relatives will love it. Try it!
Check out this recipe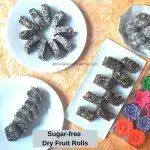 Nervi| Gujia| Karanji|Karchikai
A deep fried pastry that can be made sweet or pungent and is just as delicious.
Check out this recipe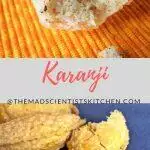 Some Savouries?
No festival feels complete without these ...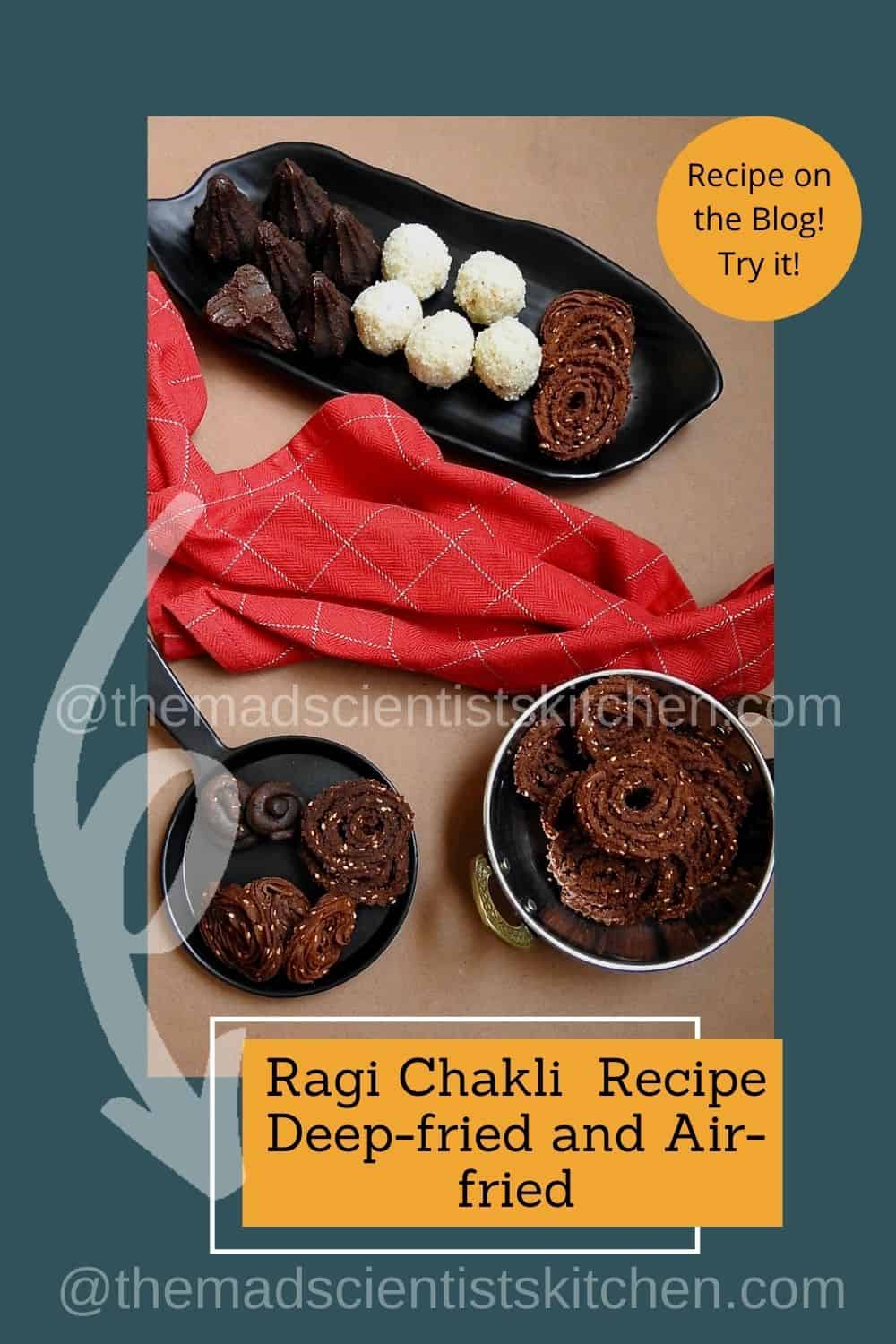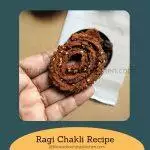 Bhajkya Pohe Chivda Recipe
A variety of poha that's pre-roasted you can just make Chivda out of it. Bhajkya Pohe Chivda is a healthy option. Try it!
Check out this recipe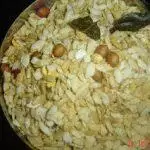 Vegan Low Fat Masala Makhana Recipe
Vegan Low Fat Masala Makhana Snack is a healthy and tasty snack made by roasting  Lotus Seeds.
Check out this recipe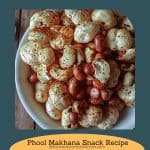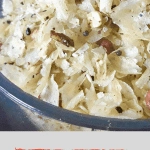 Finally, the Load is immersed in the local water body. My grandmother told me that Ganesh's mother is missing him. She has called him back and the way home is through the water body. Our idol was a clay one so it dissolved in the water.
Now it's so heart-rending to see these idols broken and undissolved in the wells, ponds and the sea. Is it not a shame the Lord who is revered so much is left in a sorry state? It is an ecological disaster and a dishonour to the Lord!
Be eco-friendly and use clay and flour for the idols. My friend made her Ganesh with Chocolate! The kids will love making them, let them make the Ganesh Idol.
Treasure the Ecology and respect Nature! Leave a heritage that the Kids will be proud of you! Remember that is what Hinduism is all about.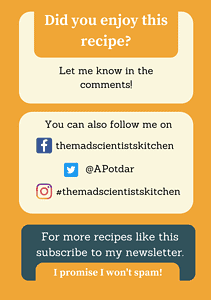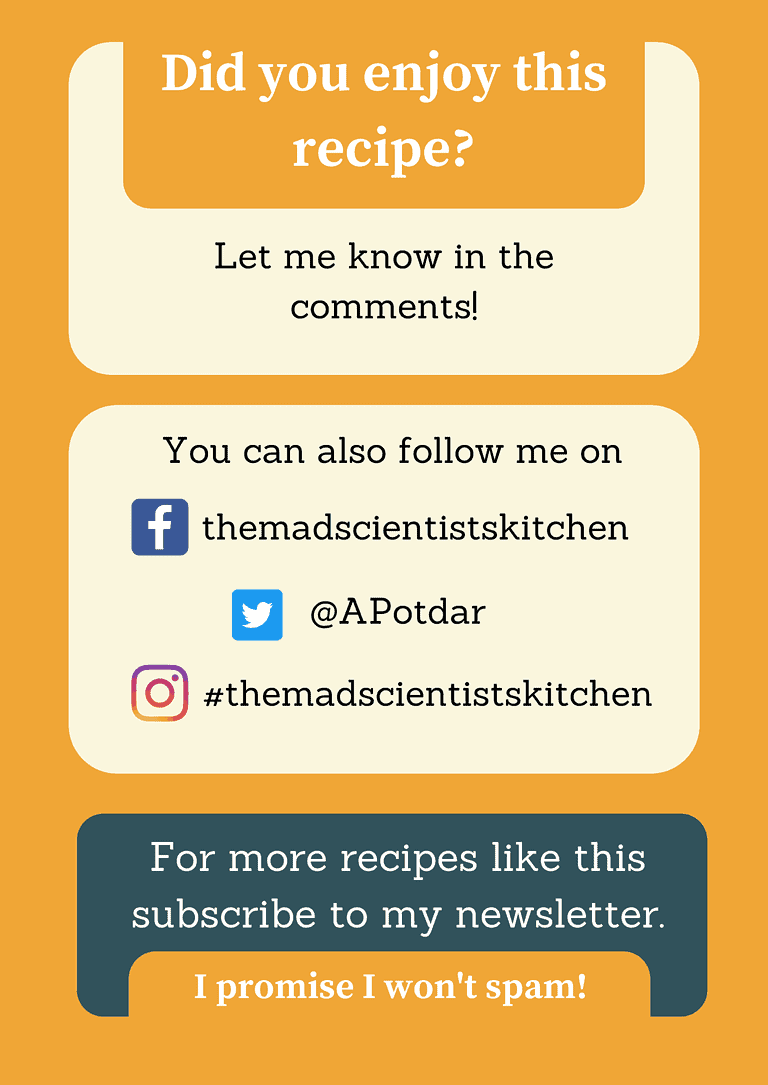 Pin for later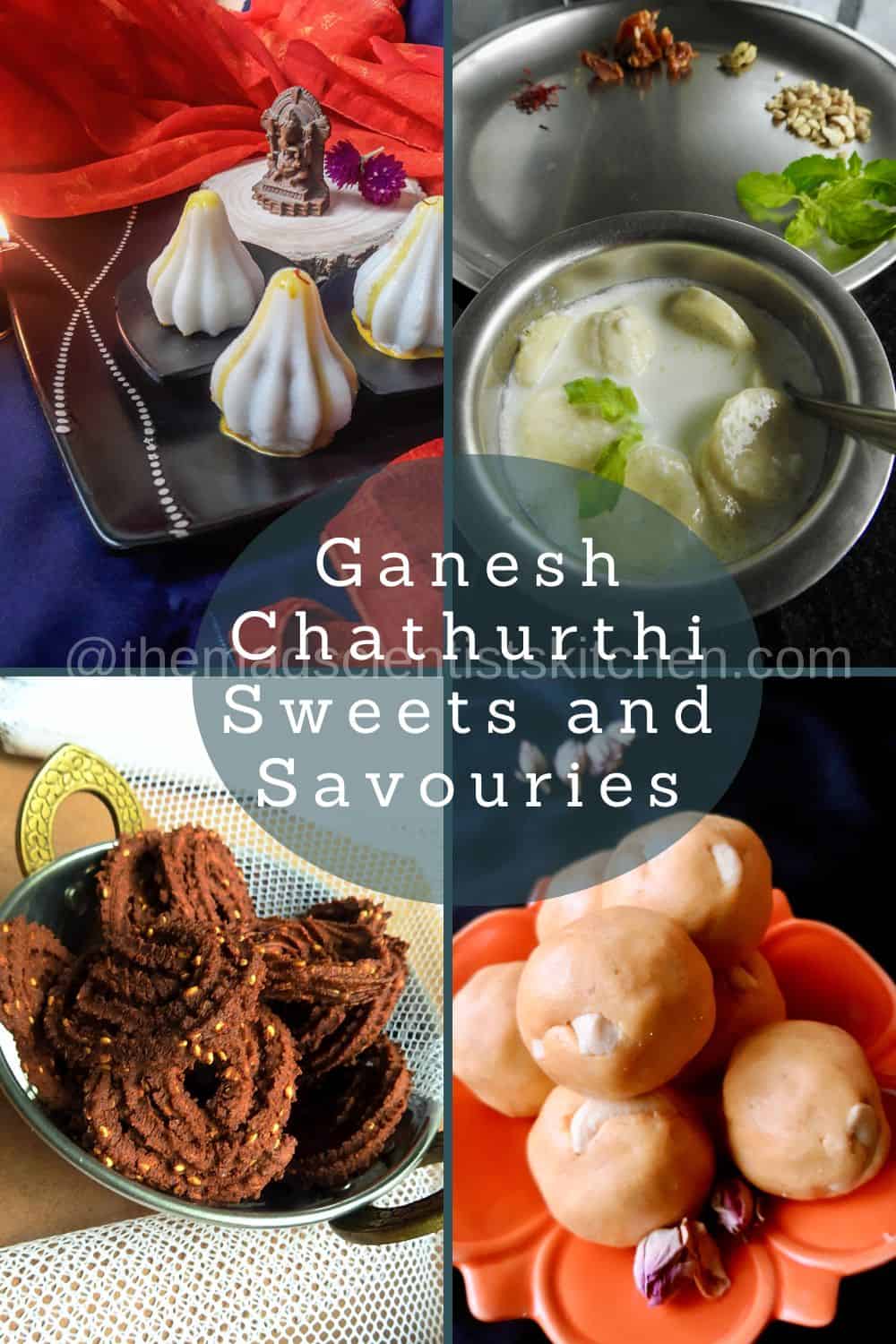 More Recipe
Reader Interactions