Chocolate Khoya Modak for the Modakpriya, Lord Ganesh!!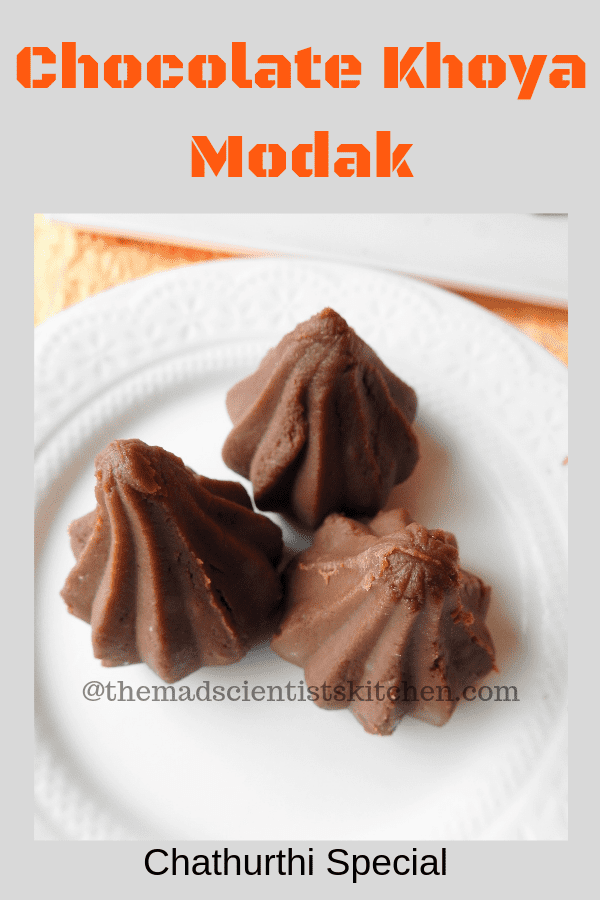 Happy Ganesh to all of you! May Vignaharata remove all obstacles from your path! May all your dreams come true!
Today the day when Ganesh is worshipped with a lot of fervour, enthusiasm, pomp and ceremony. Especially true in the Maharashtra, Konkan and in Southern India. 
Ganesh as he also known has a very different appearance from the regular Hindu Gods he has an Elephant Head. There are a lot of images that depict the symbolism of Ganesh take a look. (Image Courtesy)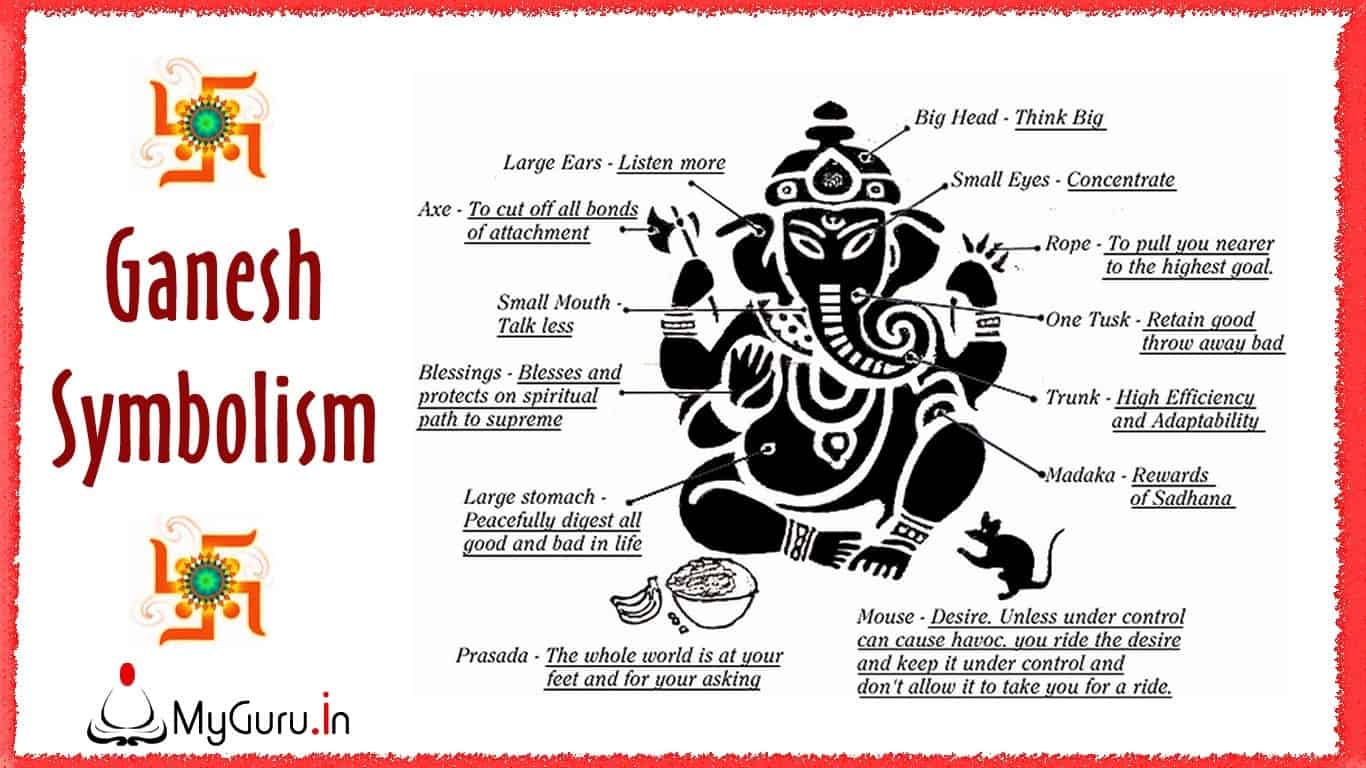 In Maharashtra Ganesh is worshipped in the public in huge pandals from the time of Shivaji Maharaj but later it became a private family affair.
Lokmanya Bal Gangadhar Tilak, a famous freedom fighter appealed to the public to celebrate Ganesh as a public event as a revolt the Hindu gatherings through its anti-public assembly legislation in 1892. He was so very successful that Ganesh is celebrated in a similar way in public even now and what more people Pandal Hop to see the Ganesh and the decorations.
At home, the place where Ganesh is to be installed is cleaned and decorated beautifully. The decorations, celebration and worship are mostly influenced by the traditions at home.
The idol is installed and is worshipped, offerings are made to the God with vermilion and turmeric, flowers, tender grass called dura, fruits and modal and karanji are offered. In the end devotional songs and Aarti is done both morning and evening. The idol is installed for 1-1⁄2, 3, 5, 7 or 11 days. After the time period is over the idol is ceremoniously carried out to a water body like a well, lake, river, sea.
The offering made to Ganesh are generally steamed and mild. The food made is no onion, no garlic Satvik food, mild and generally bland. However, modak and karchikai or karanji are is the primary offering.
Ganesh is called by a number of names Ganapathi, Vinayaka Vignaharta…. But because of his love for Modak he is called Modakpriya.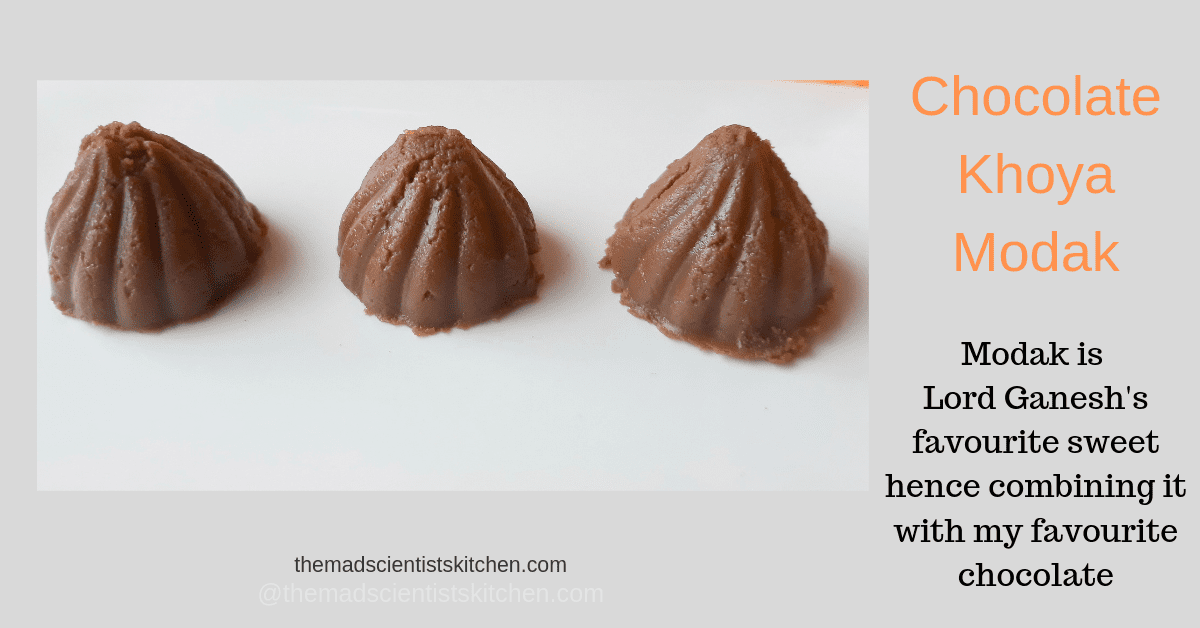 A modak (Marathi, मोदक) is a sweet dumpling popular in Maharashtra, India. Modak is common in Marathi, Konkani and Gujarati language.
In Malayalam, Kozhakkatta (കൊഴുക്കട്ട), modhaka or kadubu in Kannada, modhakam or kozhakkattai in Tamil, and kudumu in Telugu. 
Quite a few names and why not it's a yummy tasting dish and very popular.
What is the filling in a Modak?
Traditionally the filling has been of fresh grated coconut and jaggery. But there are chana dal and jaggery fillings too.
What is the covering of Modak?
The outer covering is made from rice flour, or wheat flour and maida flour.
Modak can be steamed or fried.
Why is modak offered to Ganesh?
There are many stories as to why modak is offered to Ganesh.
The main being that modak was to be given to any of Lord Shiva and Goddess Parvati's sons Lord Kartik and Lord Ganesh.  Both the brothers were not willing to share it so Goddess Parvati said that anyone who showed the true meaning of devotion and sincerity will get it.
Lord Kartik left immediately visiting all pilgrimage places but Lord Ganesh went around his parents and said that no amount of offerings or fasting or visiting sacred places is equal to the devotion to one's father and mother.
Goddess Parvati gave him the modak. This is believed to be the reason for Lord Ganesh's love for modak.
Why are 21 modak offered to Lord Ganesh?
Anusuya Sage Atri's wife was serving the young child Lord Ganesh and hungry Lord Shiva awaited his turn to be served. Ansuya served Ganesh a variety of food but Lord Ganesh was not satiated.
Finally, she served him a sweet and Lord Ganesh after eating it burped 21 times. But the strangest part is that Lord Shiva also burped 21 times at the same time. Both were full and did not want any more food.
Goddess Parvati enquired with Ansuaya and found that the sweet was called modak. It was Goddess Parvati's wish that Lord Ganesh be offered 21 modak and hence we offer 21 modak to Lord Ganesh.
So is modak unique to India?
No, of course not in Japan a sweet known as Kangidan (歓喜団) is made and offered to God Kangiten. God Kangiten is the Japanese version of Lord Ganesh (surprised ? I was). God Kangiten is worshipped and offered sake, daikon, and bliss buns or Kangidans. The Kangidans are  made from curds, honey, and red bean paste. They are wrapped in kneaded dough made from parched flour and shaped like a bun before they are deep-fried.
What are the varieties of Modak?
Ukadiche Modak made of Coconuts and Sugar/Jaggery the cover is rice flour or wheat flour.
Fried Modak this modak is deep-fried in oil instead of steaming.
Recent Innovative recipes for modak are  Mava Modak, Kesari Modak, Moong Dal Modak, Dark Chocolate Modak, Dry Fruit Modak, Coconut Rose Modak, Paneer Modak, Motichoor Modak, Baklava Modak, Gulkand and Mawa Modak, Chocolate Modak.
I must confess I knew only a few of the above list and have tried only 2 namely ukdiche modak and fried modak. Then Kari Kadubu is also popular in Karnataka.
So let us start making today Chocolate Khoya Modak also Chocolate Mawa Modak.
For the Khoya also known as Mawa mine is store brought but you can try making your mawa at home.
Mawa is made by heating milk in an open pan till all the water evaporates. Obviously this takes a lot of time and effort something I avoid totally these days. You need to heat the milk and need to stir it so that it does not burn. The volume you get after heating the milk is so little that I do not bother making it.
You can use dark chocolate, milk chocolate or even cocoa to make these Chocolate Khoya Modak. The sugar you need to adjust accordingly.
Also, if do not have the mould to make modak make barfi by spreading the cooked mixture on a greased tray. Chill it then cut in cubes, shapes you want. You can also make small balls and then flatten them as peda. But making the modak is super simple to get the mould from the link I am providing.
Disclaimer: We are a participant in the Amazon Services LLC Associates Program, an affiliate advertising program designed to provide a means for us to earn fees by linking to Amazon.in and affiliated sites. When you click and buy through this site, it helps us earn to keep this site running.
You need not use chocolate only to make this sweet use kesar or saffron, pista, gulkand. Next, I am going to try coffee and make coffee flavoured barfi! Why not I love coffee!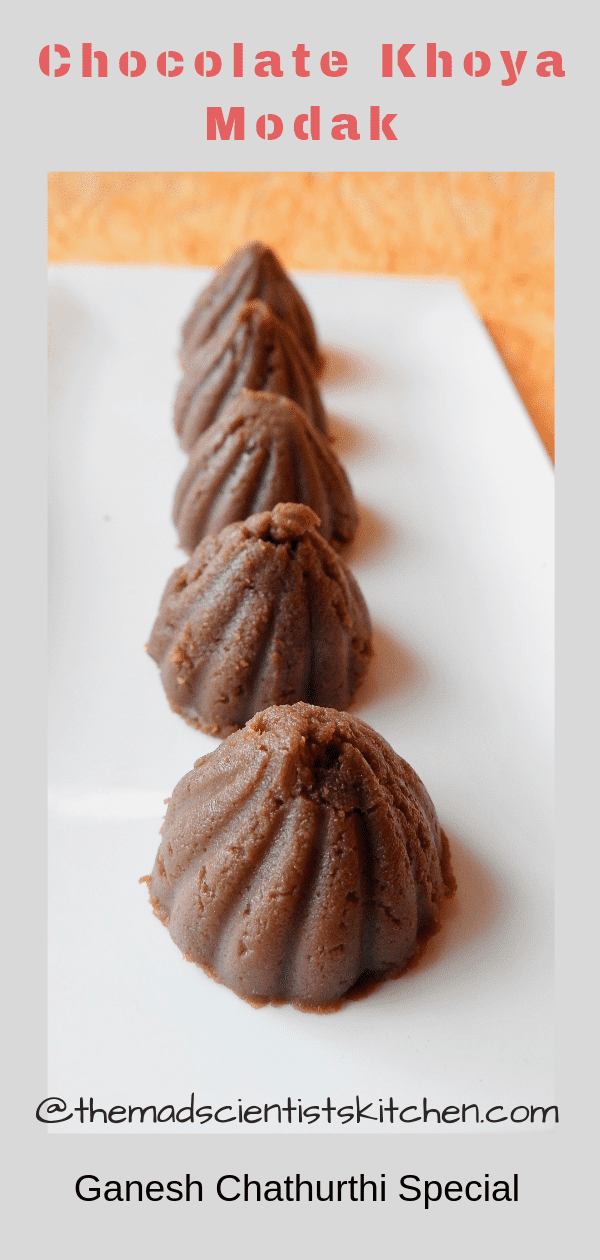 Monday! the day I look forward too, yes I look forward to as my friends and I post in Foodie Monday BlogHop on a theme that we decide. This Monday Mayuri choose a theme #211 Naturally Colourful totally apt for the Festival Of Ganesh, isn't it? Ganesh is something we all celebrate only try and not pollute the environment! My idea was initially to make there Nutella and Oreo Truffles from Mayuri's place but then since it is Ganesh Chathurthi I decided to postpone this later. So watch this space for some delicious food from Mayuri's place.
I have already tried Muthia Ringna Tuvaar nu Shaak In my place where generally recipes are not repeated this Shaak has been made at least 3-4 times. Then there are some more like this Ragi Shavgi Uppitu that are on my radar.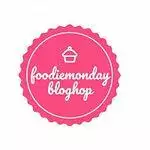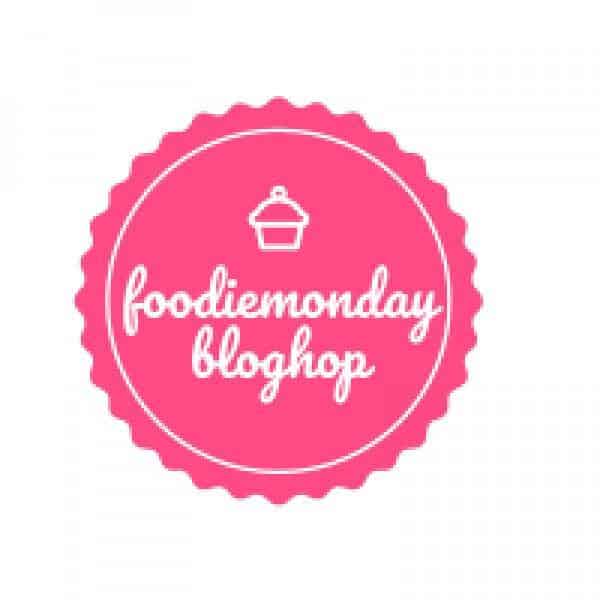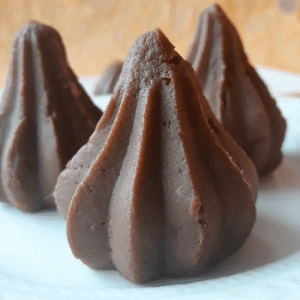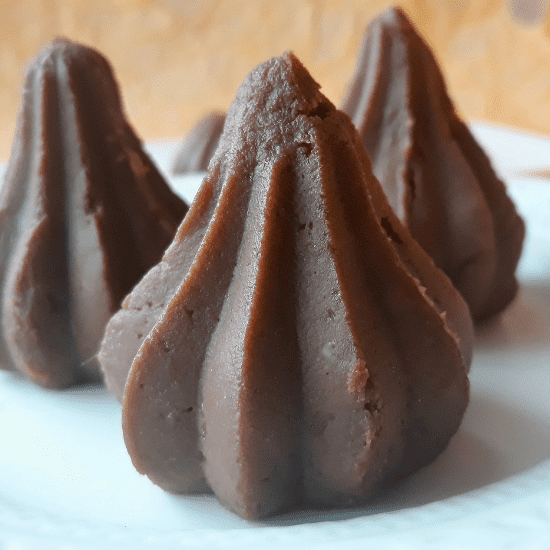 Equipment
Non-stick pan

modak mould

Spoons and Ladles
Ingredients
200

grams

khoya

40

grams

chocolate

chopped

20

grams

sugar

powdered
Instructions
Take a non-stick pan and add the khoya.

Crumble it up. Mine was the very soft and malleable kind.

Place the pan on low flame and heat the khoya stirring constantly.

Once the khoya is well roasted it starts releasing ghee.

Add the chopped chocolate and stir till all the chocolate is melted.

Now taste the mixture and add powdered sugar as needed. I used all 20 grams mix well and stir for another half minute or so.

The mixture will form a lump set it aside to cool.

Once the mixture cools down us a modak mould to shape the mixture.

As my mould was too big I tried using the chocolate mould and I am yet to manage to get them out. Guess I should have greased the mould.
Video
Notes
In place of milk chocolate, you can use dark chocolate, cocoa or even drinking chocolate.
Use powdered sugar as needed.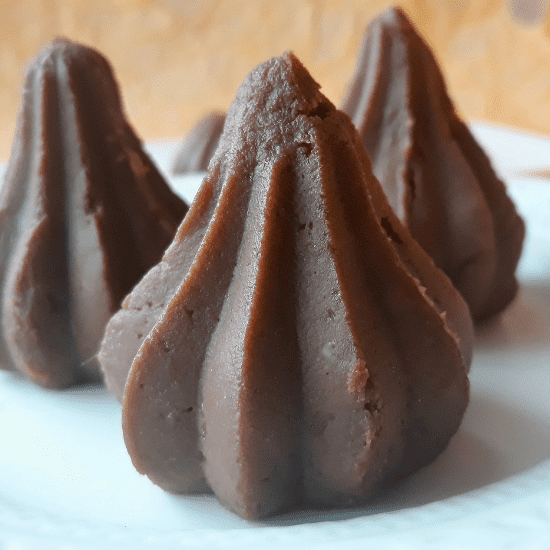 Do you like this recipe? Have you tried it? In case you do and whenever you do please tag me on Facebook. My Instagram handle is #themadscientistskitchen. You can also use my Twitter handle, Then you are always welcome at my Pinterest page too. I will love to see you there.
Please also subscribe to my mailing list and join me in my journey of Food! Will enjoy seeing what you make so that I too can learn from you!!!
Reader Interactions