Caramel Apple and Plum  Mini Pizza
How do Caramel Apple and Plum

 

Mini Pizza sound to you?
Caramel Apple Plum Mini Pizza sound more delicious when I say I also used Nutella and Goat cheese, right?
In case you to like us love pizzas then read on.
Another bright Monday, another delicious recipe! This time in Foodie Monday BlogHop we are creating Pizzas, yes it is #215 Pizza Mania suggested by Preethi Prasad. Preethi Blogs at Preethi's Cuisine. Her simple yet delicious recipes are a treat to your tastebuds. Why don't you check out her Cilantro Chutney Powder?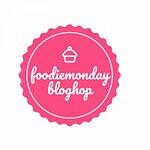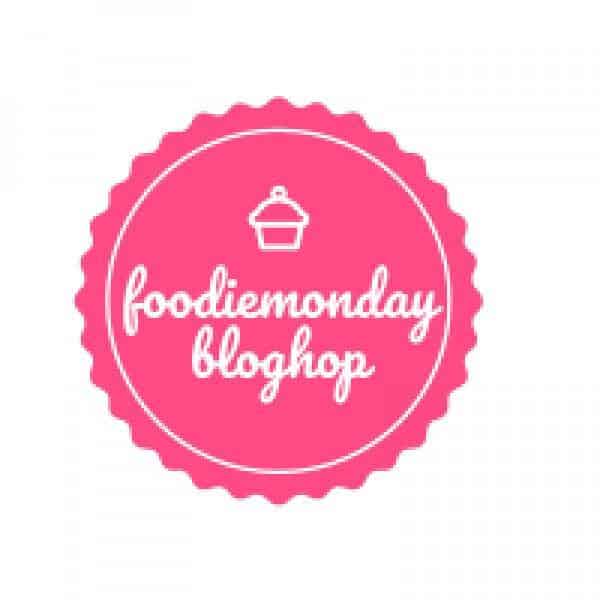 Coming to pizzas,  I wanted to avoid the cheese in a pizza as kiddo does not like cheese. It seems like a waste to make pizzas just for the two of us.
Why not try a Dessert Pizza, a Fruit Dessert Pizza?
Hence,  I started looking out for dessert pizzas and zeroed down to this Fruit Pizza.
Still, my apprehensions were not fully laid to rest as,
Pizza with fruits, apples pizza, plum pizza?

 

New concepts at home, not sure how they will be accepted.
Since I was using 2 other sweeteners

 

Nutella and homemade

 

salted caramel sauce along with the sweet cookies the acceptance levels seemed to be zooming down further.
The solution was I  reduced the sugar in the cookies and so used ¼ cup of the regular sugar. The rest I followed the recipe.
There are times we worry unnecessarily, this was one of them.
Once I made these yummy Caramel Apple and Plum  Mini Pizza and drizzled them with homemade salted caramel sauce and goat cheese  Hubby and Kiddo came back for more.
At first, kiddo wrinkled her nose at the cheese then just to please me she ate one sliver that was on the dish.  She loved it and kept on eating some from the grater.
Once I made the cookies making the fruit pizza was easy. In fact, I suggest at a party let your guest put them together to their tastes.
Let us see how to make Caramel Apple and Plum Mini Pizza!
Ingredients to make the Caramel Apple and Plum  Mini Pizza are cookies, apple slices, plum slices, Nutella, homemade salted caramel sauce, goat cheese. You can use nuts like walnuts, pecans too.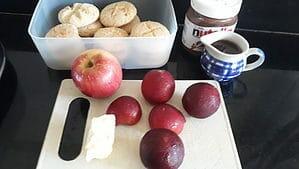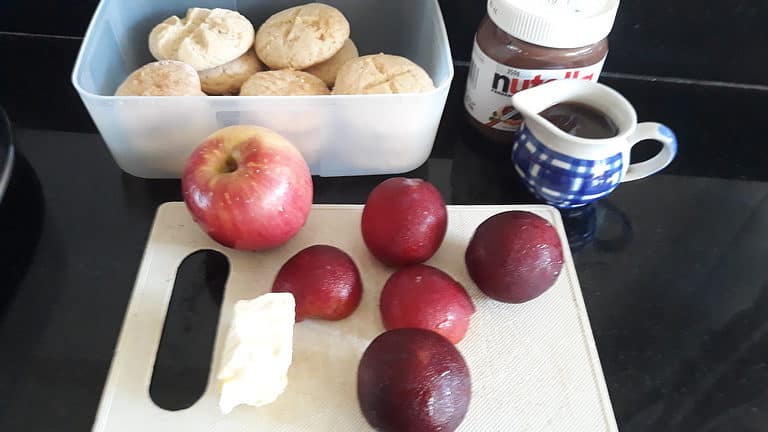 I love the taste of goat cheese so used that, you can use cream cheese or any other cheese you wish.
For the cookies, you can make regular cookies or make a big one. Or just buy some!
I made the cookies from  Delish. The cookies were soft and chewy because of the brown sugar just like they promised.
The number of cookies will depend on the size of your cookies. I got some 6 big ones and 9 smaller ones.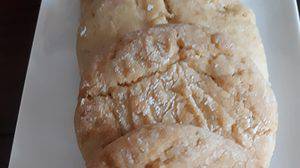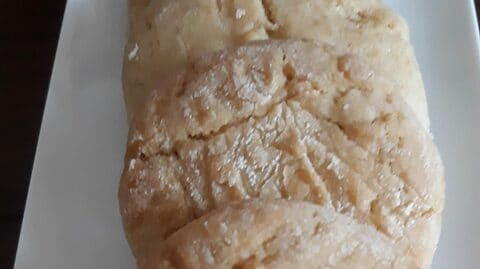 To make Caramel Apple and Plum Mini Pizza you will need cookies first 
These are the ingredients for the cookies.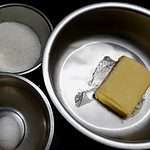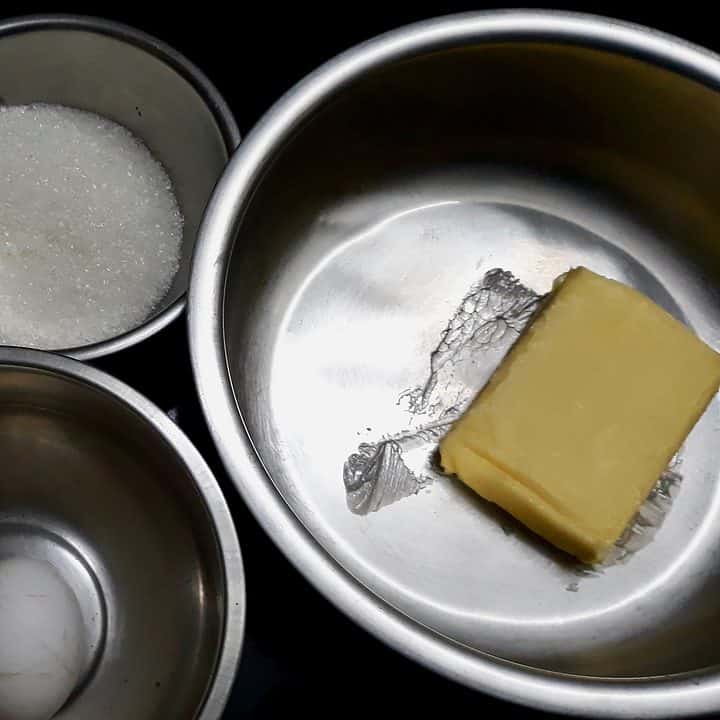 Beat the butter and sugar together till light and fluffy. Please use the handheld beater or the stand mixer. (Note to self there is no point in being lazy and beating by hand as your hand pains. We don't want tennis elbows now). You can see the half of sugar I left out.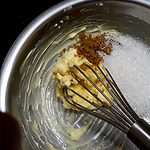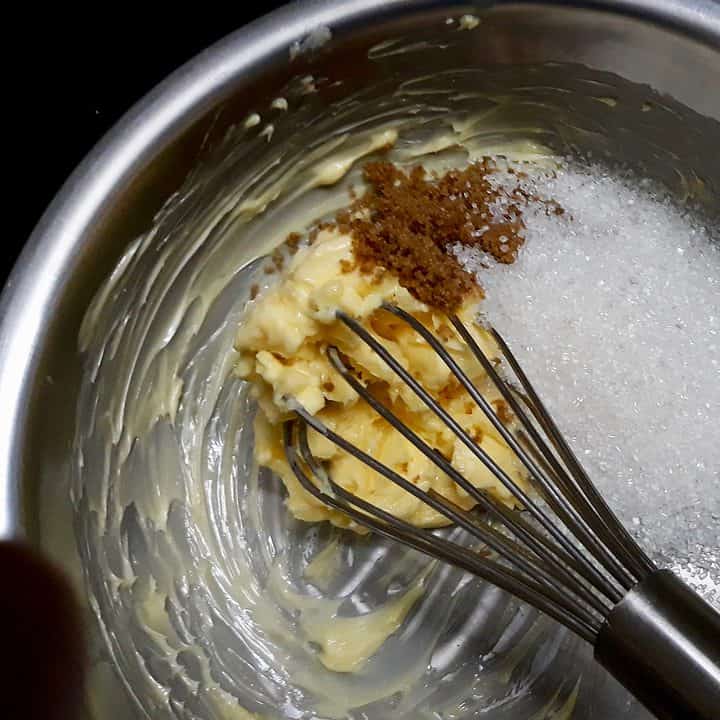 Add the eggs and vanilla essence.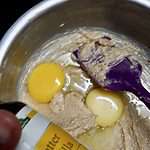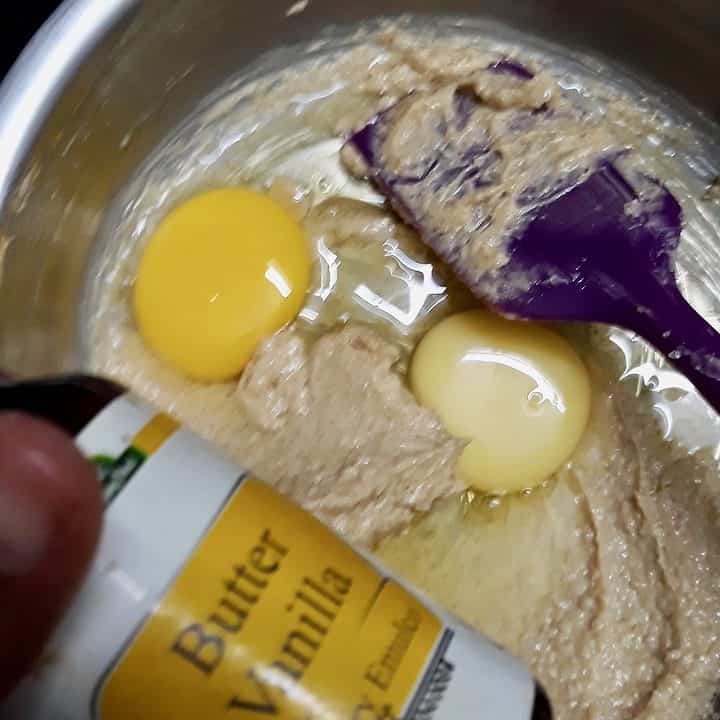 Gradually add the flour and mix the dough.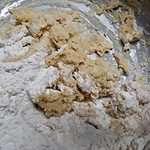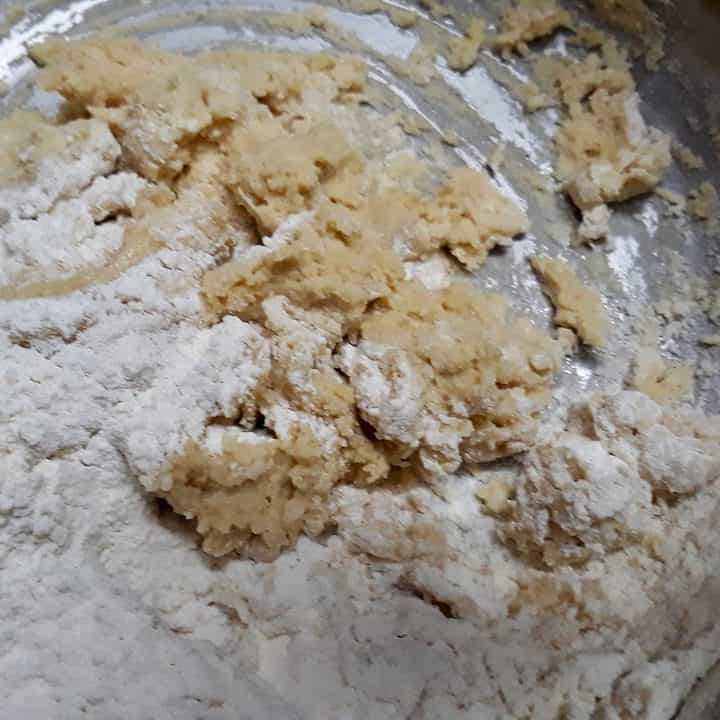 Make a roll and stored in the fridge (sorry no pictures). Shape and bake.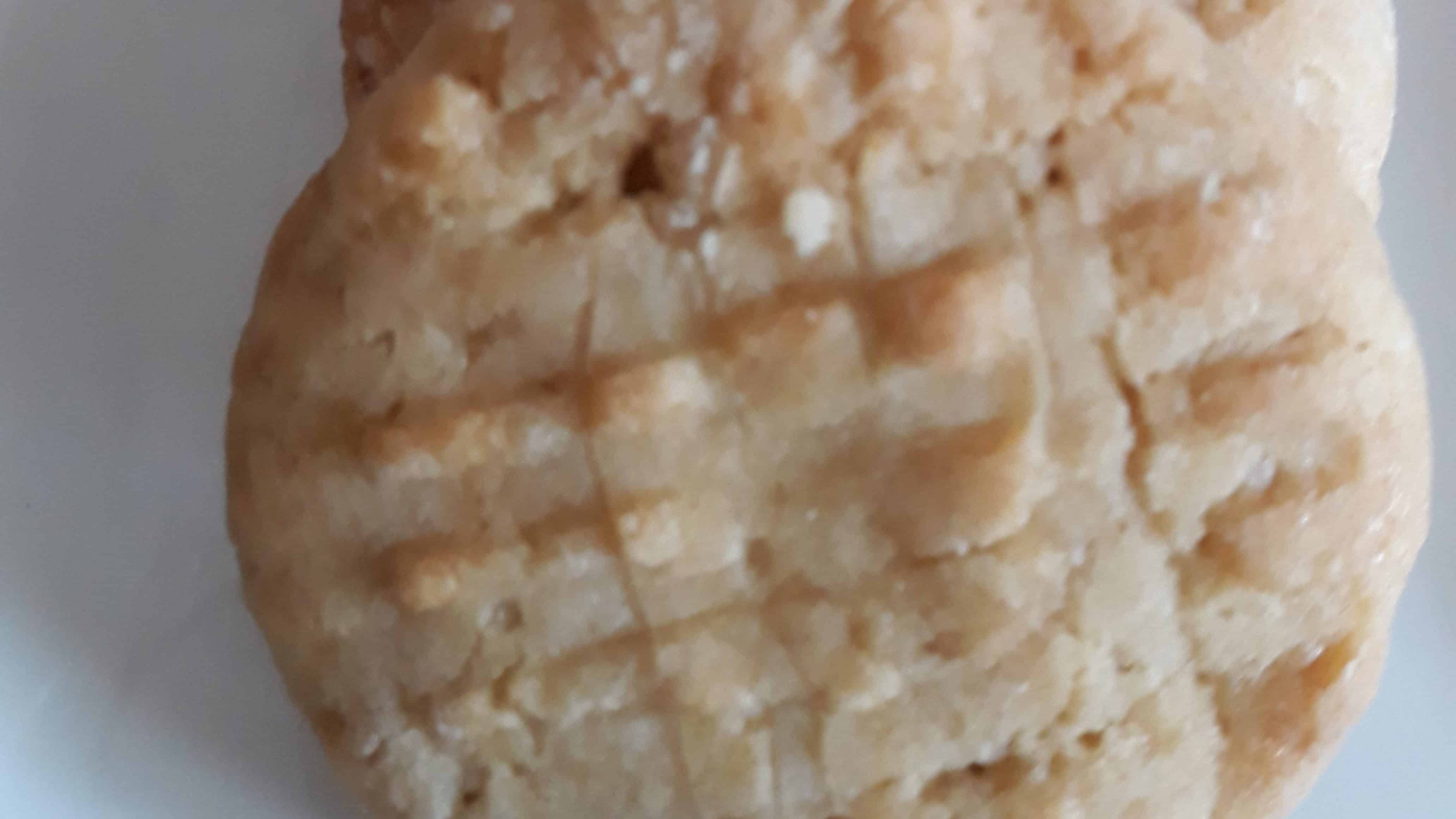 When ready to make you your Caramel Apple and Plum

 

Mini Pizza spread the Nutella on the cookie.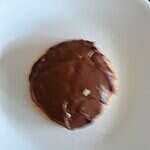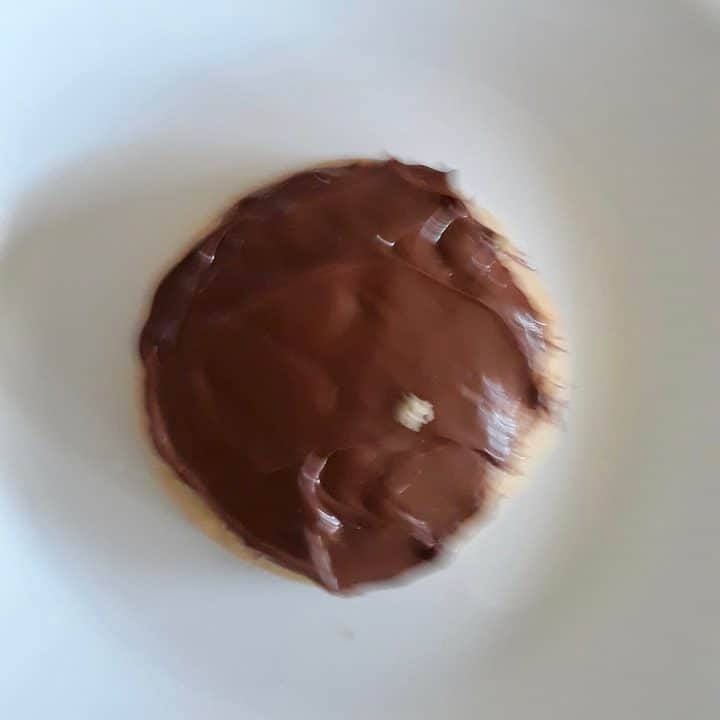 Place the apple and plum slices grate the cheese on top.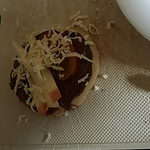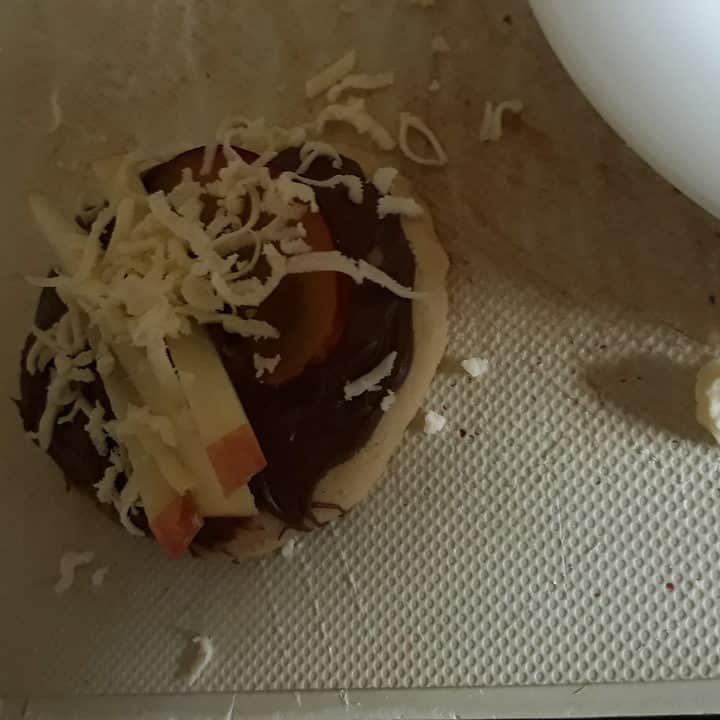 Drizzle the salted caramel sauce on top. 
Then click, click, click before the hoards decent on the delicious Fruit Pizza.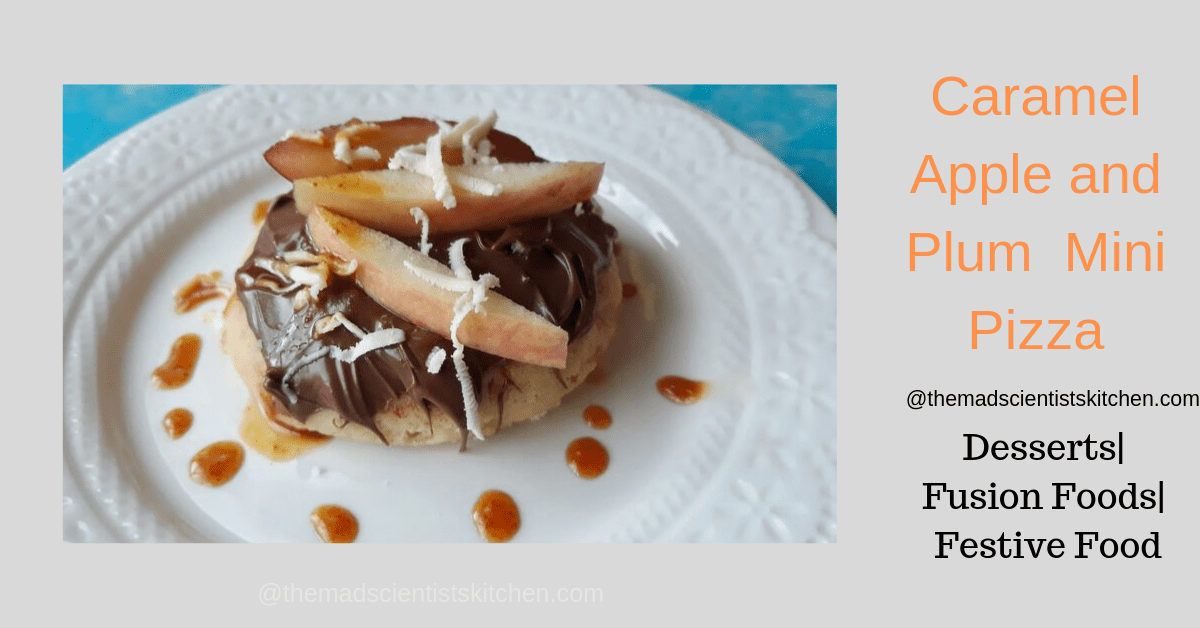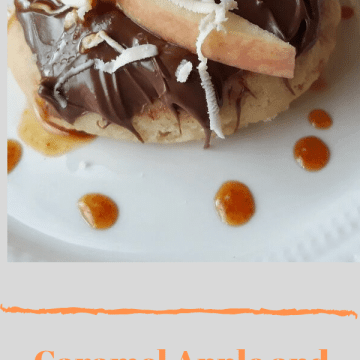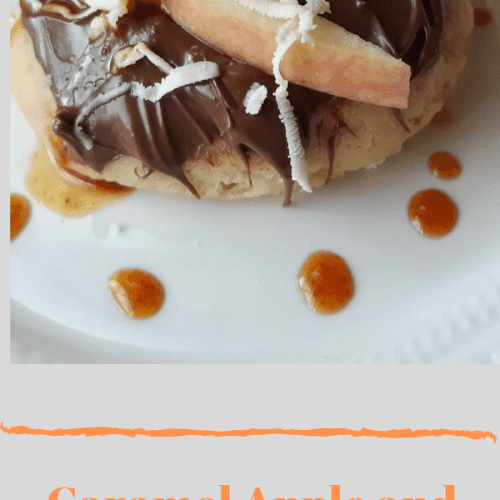 Caramel Apple and Plum Mini Pizza
Pizza, we love them so why not make a Fruit Dessert Pizza? Why not Caramel Apple and Plum Mini Pizza with Nutella and Goat cheese?
Print
Pin
Rate
Equipment
Bowl for mixing

Sieve

whisk

Hand-Held Beater

Oven

Grater

Knives

Chopping Board
Ingredients
For the Cookies:
1-½

cups

maida/all-purpose flour

½

teaspoon

 baking powder

¼

teaspoon

salt

56

grams

butter

softened

¼

cup

 sugar

¼

cup

 brown sugar lightly packed

2 

large eggs

1

tsp. 

pure vanilla extract
For the Toppings
½

cup

Nutella

½

apple

sliced

2

plums

1

small block of goat cheese

¼

cup

homemade salted caramel sauce

Nuts

I forgot
Instructions
In a bowl, sieve together flour, baking powder, and salt.

In another large bowl beat butter and sugar until fluffy and pale in colour. Please use the handheld beater or the stand mixer.

Beat in the eggs and the vanilla essence will the eggs are well mixed.

Add the flour gradually till well mixed.

Shape in a disk or like me a roll an wrap in a cling wrap and keep in the refrigerator for a minimum of 1 hour.

Preheat the oven 180ºC/350ºF.

Line the baking sheet with parchment paper grease lightly with oil. I used sunflower oil.

If like me have made a roll on a lightly floured surface cut the roll in equal pieces. Lightly shape them in small disks with greased hands. (The dough is sticky hence work fast or keep the roll back in the fridge).

Bake in the oven for 15-20 minutes till set.

Remove from the oven and let the cookies cool completely.

Transfer to an air-tight container.

When ready to serve the Caramel Apple and Plum Mini Pizza apply the Nutella to the cookie.

Add the apple and plum slices, grated cheese and drizzle the homemade salted caramel sauce on top.

Serve immediately.
Notes
If you have made a disk on a lightly floured surface, roll the dough out into a 12" circle.
You can replace the eggs with ½cup of curd.
I have used apples and plums as they in season. You can use strawberries, kiwis, raspberries, grapes, orange segments.
The topping options are sprinkling icing sugar and cinnamon on top of each fruit pizza.
Top with walnuts, pecans, or nuts of your choice.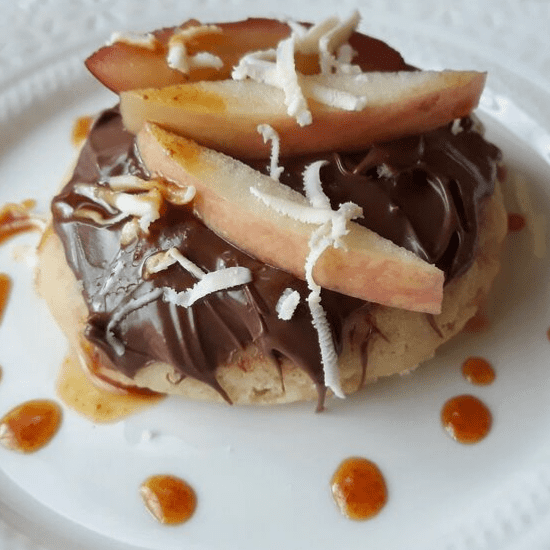 The alternative pizzas are are
Homemade Whole Wheat Pizza & Marinara Sauce
Whole Wheat Flour Thin Crust Pizza
New York Style Pizza and Sauce
If  you want a different cookie for your dessert pizza

 

your cookie options are
Whole Wheat Chocolate Chip Cookies
Ultimate Chocolate Cream Cheese Cookies
I have used the following equipment that I have generally sourced from Amazon.
Disclaimer: We are a participant in the Amazon Services LLC Associates Program, an affiliate advertising program designed to provide a means for us to earn fees by linking to Amazon.in and affiliated sites. When you click and buy through this site, it helps us earn to keep this site running.
Do you like this recipe? Have you tried it? In case you do and whenever you do please tag me on Facebook. My Instagram handle is #themadscientistskitchen. You can also use my Twitter handle, Then you are always welcome at my Pinterest page too. I will love to see you there.
Please also subscribe to my mailing list and join me in my journey of Food! Will enjoy seeing what you make so that I too can learn from you!!!
Pin it for Later: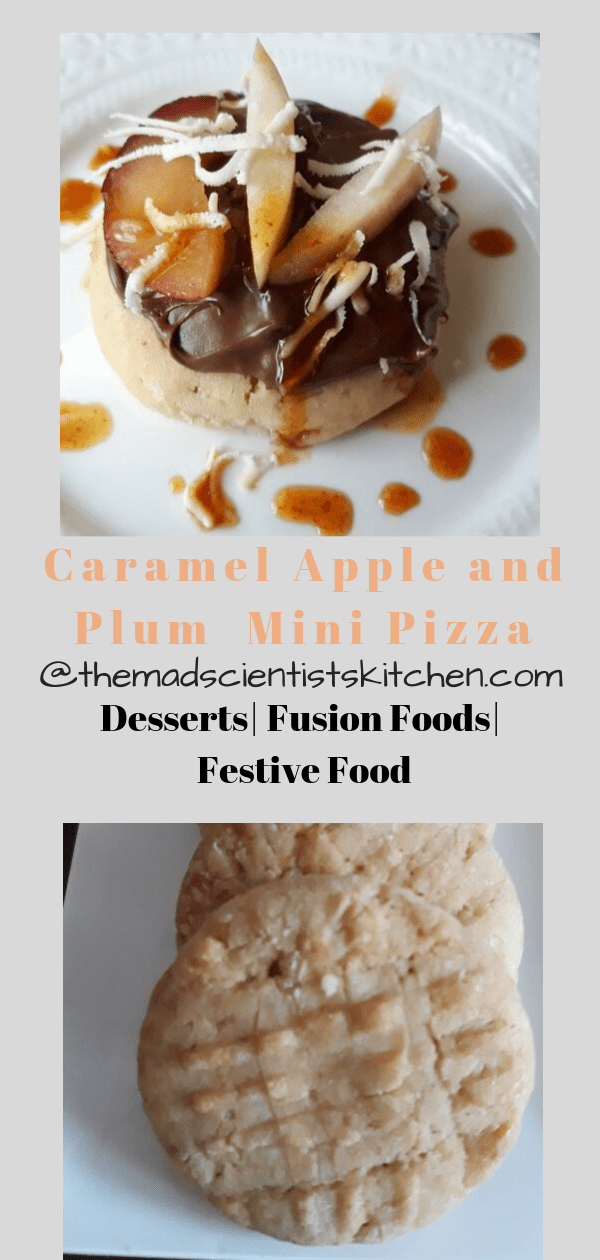 Reader Interactions