Shikanji, How to make Nimbu Paani
Shikanji, traditional lemonade from Punjab is a real thirst quencher, a must during the hot summer months.
The refreshing drink is called by other names Shikanjvi,  Shikanjbi and Shikanjbeen, or Nimbu Paani.
Panka, that is served in  South India, there is no Shikanji Masala and the flavouring is cardamon.
The main ingredients are lemon or lime juice, ginger juice, ice and water, salt, black salt and cumin. Some recipes include saffron in the ingredients.
These ingredients are just what your body needs to replace in the hot sun and a  glass of chilled Nimbu Paani is sure to refresh you no matter how hot and tired you are.
When we had our Bloggers Meet #75 at Delhi, my flight was to leave the next day Vaishali and her family welcomed Apeksha and me to their home and to take us around. Vaishali took me shopping and enjoyed street food and I bought some amazing stuff. One of them was Shikanji Masala must I tell you we have been enjoying this delicious lemonade on a regular basis.
Actually, when we did Cooking Odessey I was searching for Shahi Shikanji my memory of Indore and kept landing on Nimbu Paani.  It is only after my trip to Delhi that I understood the reason. I can be a bit dense at times!
The best drinks for Summer are
Nimbu Pani, How To Make Shikanji
Serves: 4 glasses
Preparation Time: 10 minutes
Ingredients:
4 tablespoon lemon juice
4 cups water, chilled
8 tablespoon powdered sugar
1 teaspoon Shikanji masala
½ teaspoon salt
Method :
Mix well all the ingredients in a big deep vessel.
Adjust the taste to suit your tastes.
Serve chilled.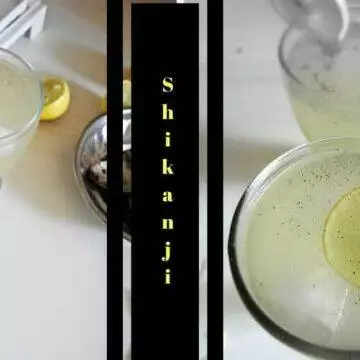 Ingredients
4

tablespoon

Lemon juice

4

cups

Water

chilled

8

tablespoon

powdered sugar

1

teaspoon

Shikanji masala

½

teaspoon

Salt
Instructions
Mix well all the ingredients in a big deep vessel.

Adjust the taste to suit your tastes.

Serve chilled.
Linking to Kids Delight an event by Srivalli hosted by Mayuri this month.
More Serve these for those want something to eat moments.
Reader Interactions