It is pouring outside enjoy with a Lemon Basil Granita in your blankets and watching the rain.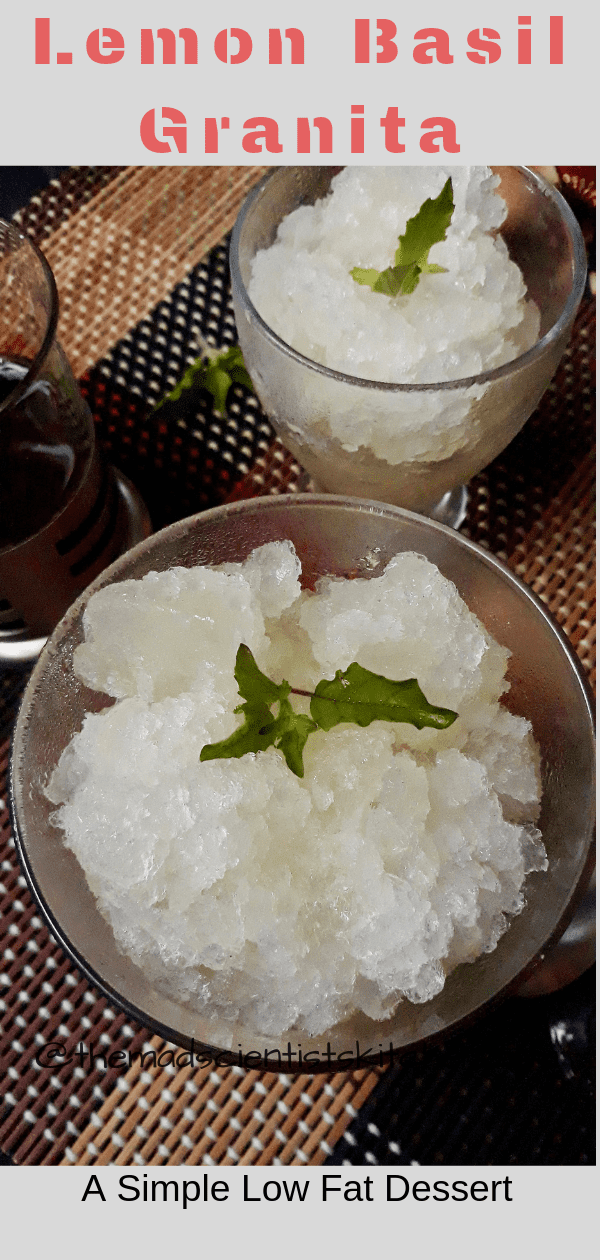 Granita is a dessert semi-frozen and nothing but sugar and water with flavourings. Granita is in Italy called Granita Siciliana because granita originated from Sicily. The texture that granita is available in Italy varies from crystalline coarse texture to smooth like a sorbet.
You too can vary the texture of your granita the coarse one like mine is produced in the freezer section of my refrigerator. The smooth type is made in the gelato machine.
Whatever the form of your granita it is distinct from ice cream, ice cream is creamier,

 

A sorbet is more compact.
Traditionally granita is flavoured with jasmine, coffee, almonds, mint, mandarin oranges and lemons. Seasonal flavouring includes mulberries and wild strawberries.
The lemons in Sicily are reputed to be more floral and less acidic so the flavours you cannot copy. Almonds and pistachio agricultural produce of Sicily also feature in their granita. Chocolate granitas too are available.
Granita can be served in different ways like the Italians serve with coffee, with almonds,  with brioche as breakfast in summer. You can also serve granita as a slush with a straw. Did you know granita is also served as a palate cleanser between courses in meals? These are however made less sweet and with savoury ingredients.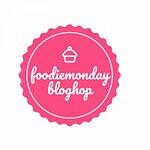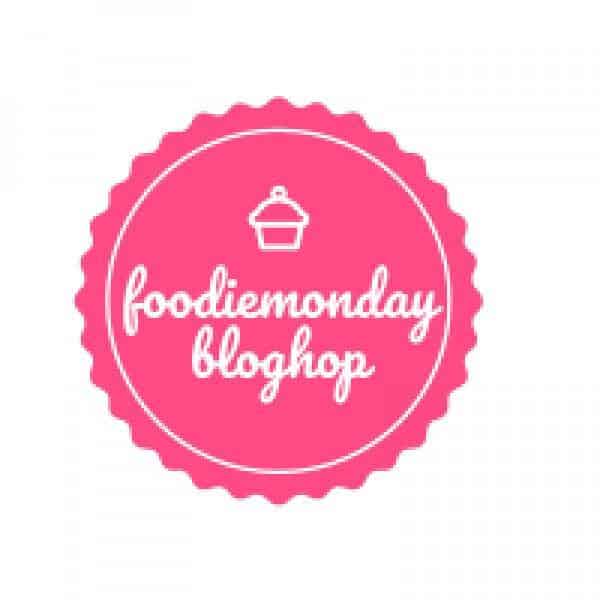 This time for FoodieMondayBlogHop Swati suggested we use fresh herbs (if possible) to make any dish. The herbs that were not allowed were coriander and curry leaves.
Now, I have issues with getting fresh vegetables forget about alone good herbs in the rainy season. The ones that are available are in such a sorry state and so badly handled that I don't want to buy them. So anyway I had settled to use dried herbs.
Actually, I wanted to visit Kaki and get some herbs she grows but after raiding her tree for Moringa to make this Spiced lentil powder  I am feeling a little ashamed to ask her for more stuff.  I will ask her but sometime later.
That is the time I mentioned to Kiddo that I wanted to make something out of fresh herbs her first thought was something with basil, her favourite herb. I brought rosemary and chives too but they are still in the fridge.
When I looked up the net I fell hook, line and sinker to this delicious Lemon Basil Granita on Foodnetwork.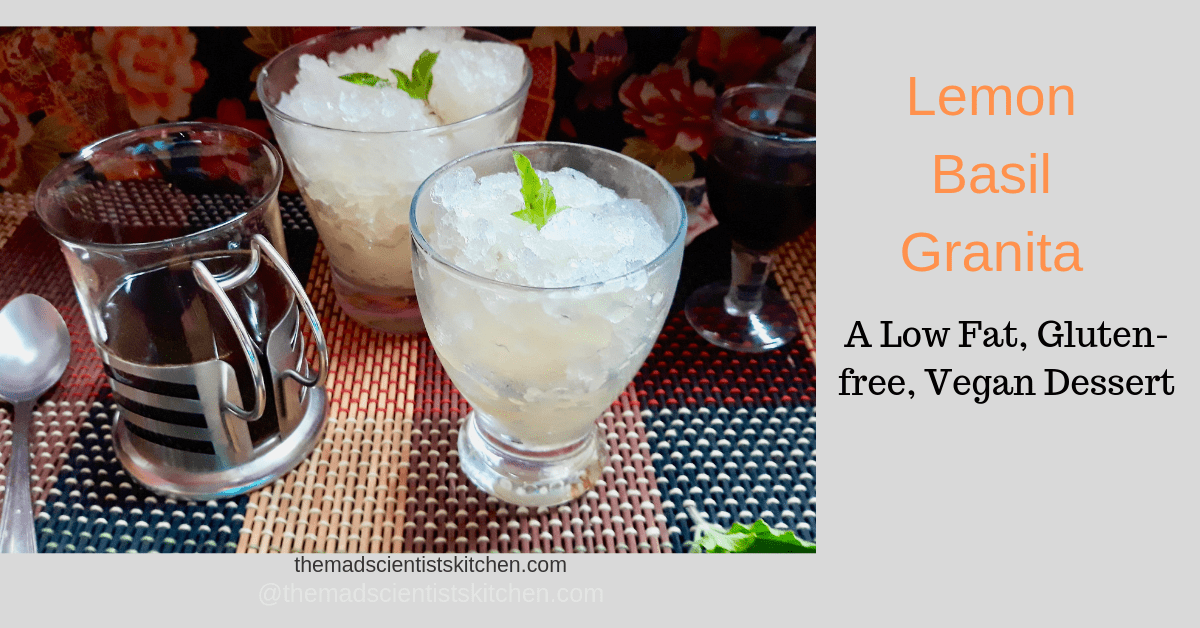 Simple yet delicious Lemon Basil Granita I meets all my needs of a dessert.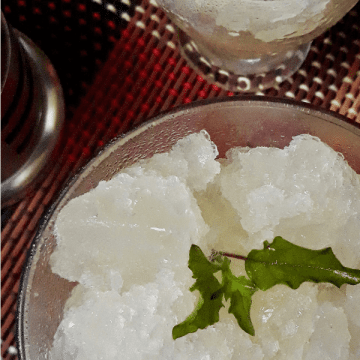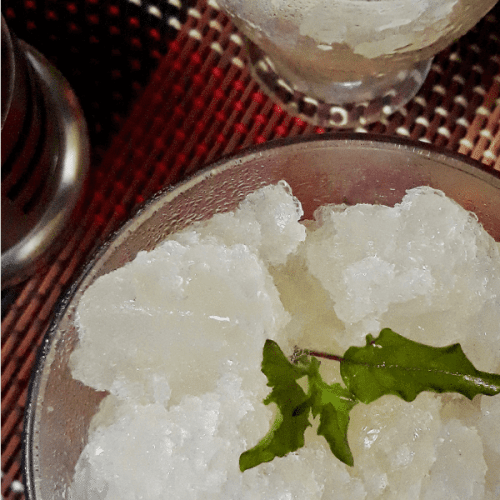 Lemon Basil Granita
Simple yet delicious Lemon Basil Granita I meets my needs of a vegan and gluten-free dessert.
Print
Pin
Rate
Ingredients
2

cups

basil

1

cup

sugar

⅓

cup

lemon juice

3

cups

water
Instructions
Wash and drain the basil leaves.

Meanwhile, in a pan add the sugar and water.

Heat the mixture over low heat stirring occasionally till the sugar dissolves.

Cool the mixture then add the basil leaves. Using a spoon muddle the leaves. Actually, I tore the leaves and mashed them a bit.

Let it steep for at least 1 hour.

Add the lemon juice and mix well.

Strain the liquid in a bowl discard the residue.

Cover and freeze the mixture in a flat box, glass tray.

After about 2 hours scrape the ice block with a fork to get small crystals.

Do this scraping after for another 1 hour. Let the mixture freeze fully.

Serve granita with coffee, coffee liqueur and garnished with basil.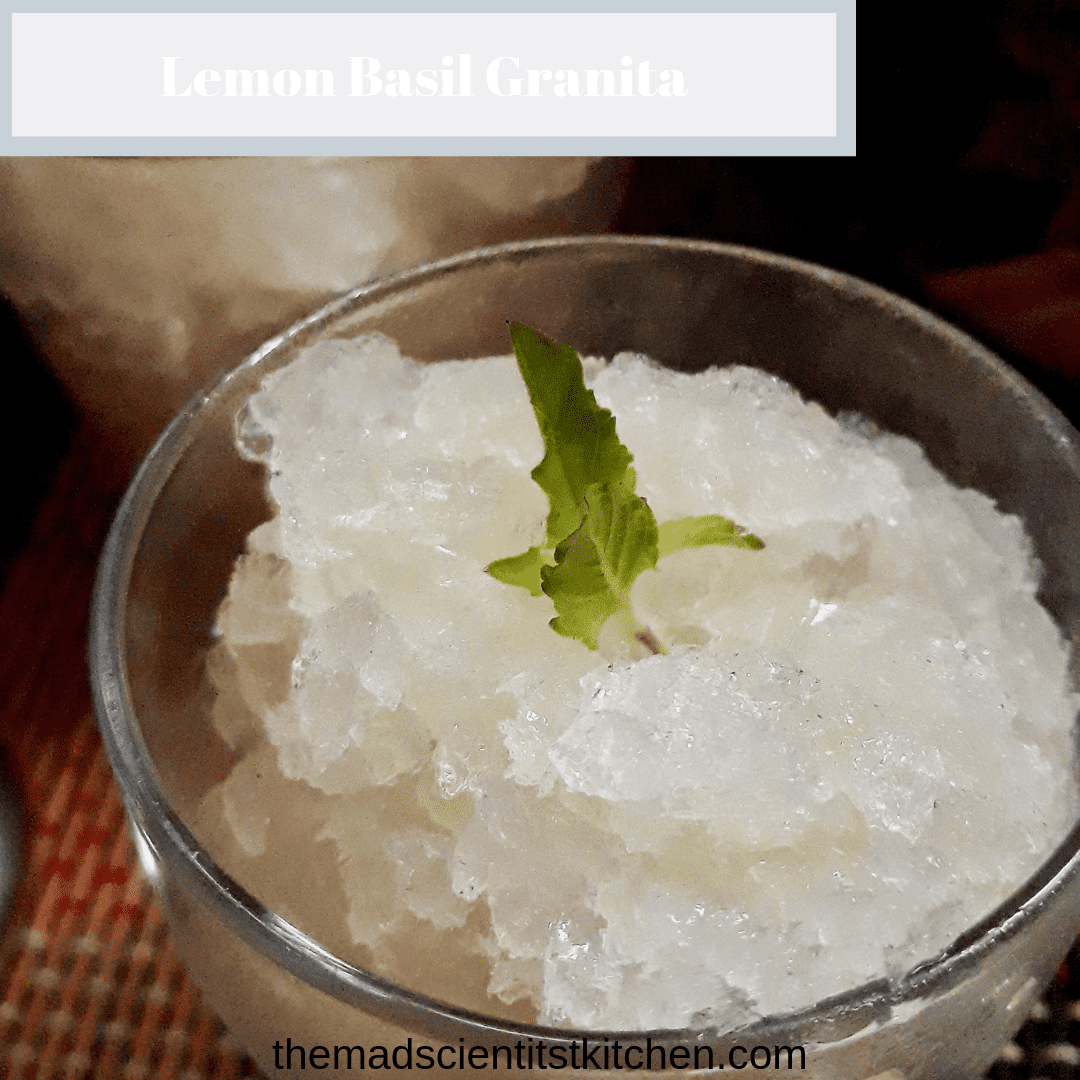 In the past, I have tried making some granitas
Do you like this recipe? Have you tried it? In case you do and whenever you do please tag me on Facebook. My Instagram handle is #themadscientistskitchen. You can also use my Twitter handle, Then you are always welcome at my Pinterest page too. I will love to see you there.
Please also subscribe to my mailing list and join me in my journey of Food! Will enjoy seeing what you make so that I too can learn from you!!!
Reader Interactions