Japanese Soufflé Pancakes-Soft and Fluffy
Pancakes evoke the image of a lazy holiday brunch, don't they? If so what will you say to these delicious, light and pillowy or rather airy Japanese Style Soufflé Pancakes?
Comfort food at its best!!
These tall Souffle Pancakes are head over shoulders above all the pancakes I know of.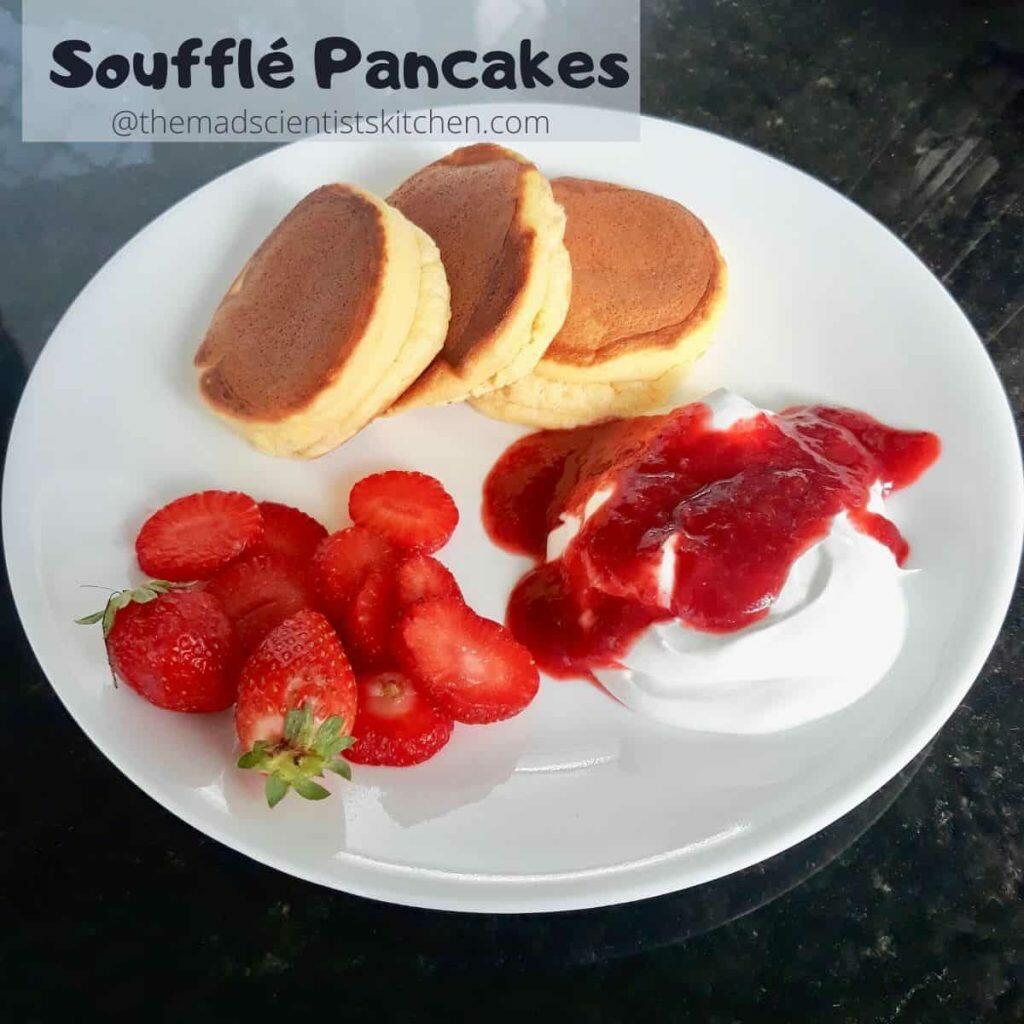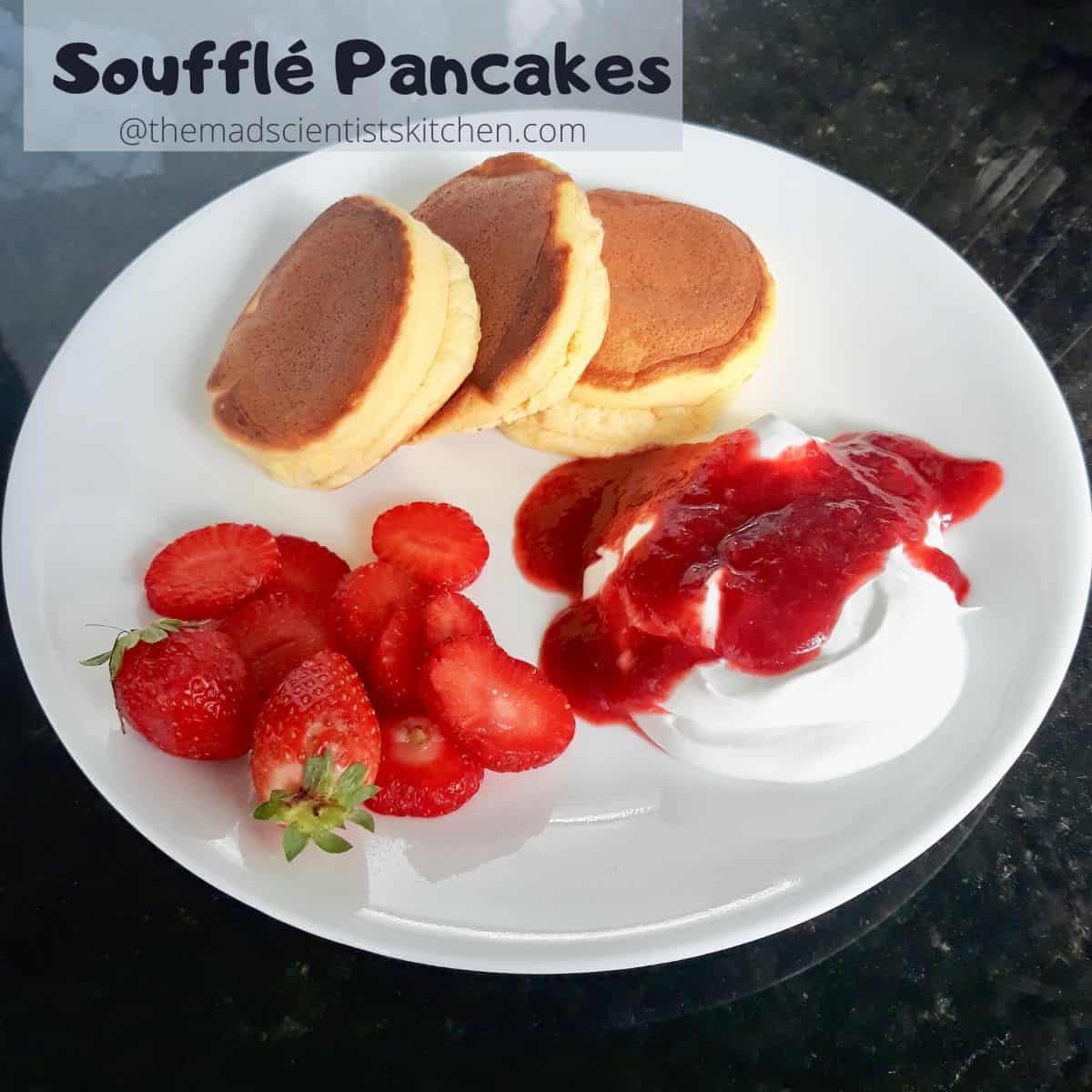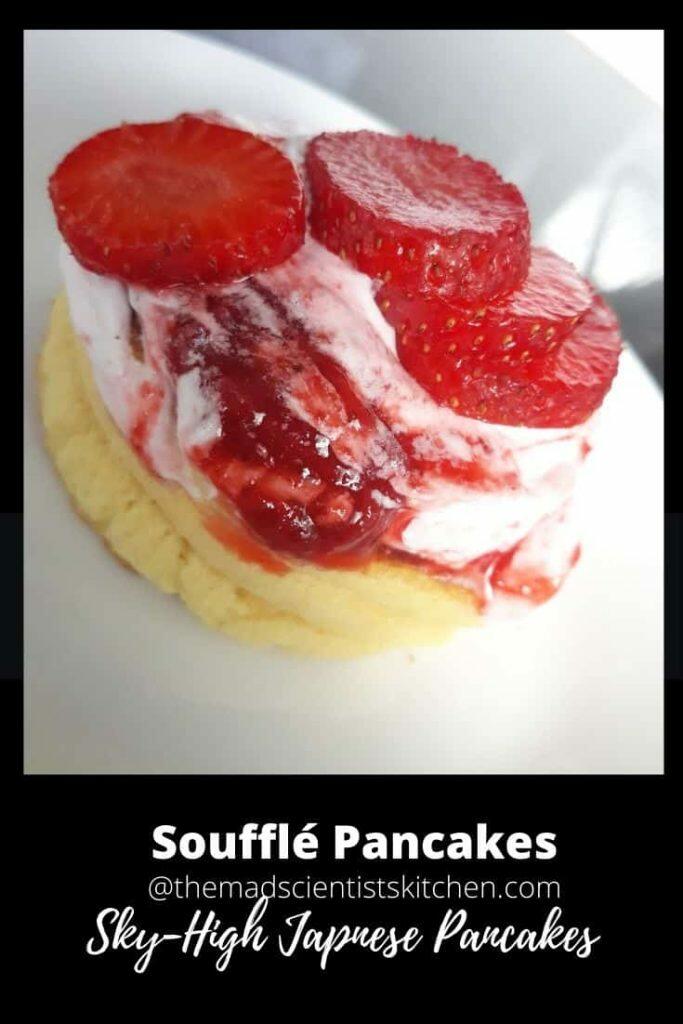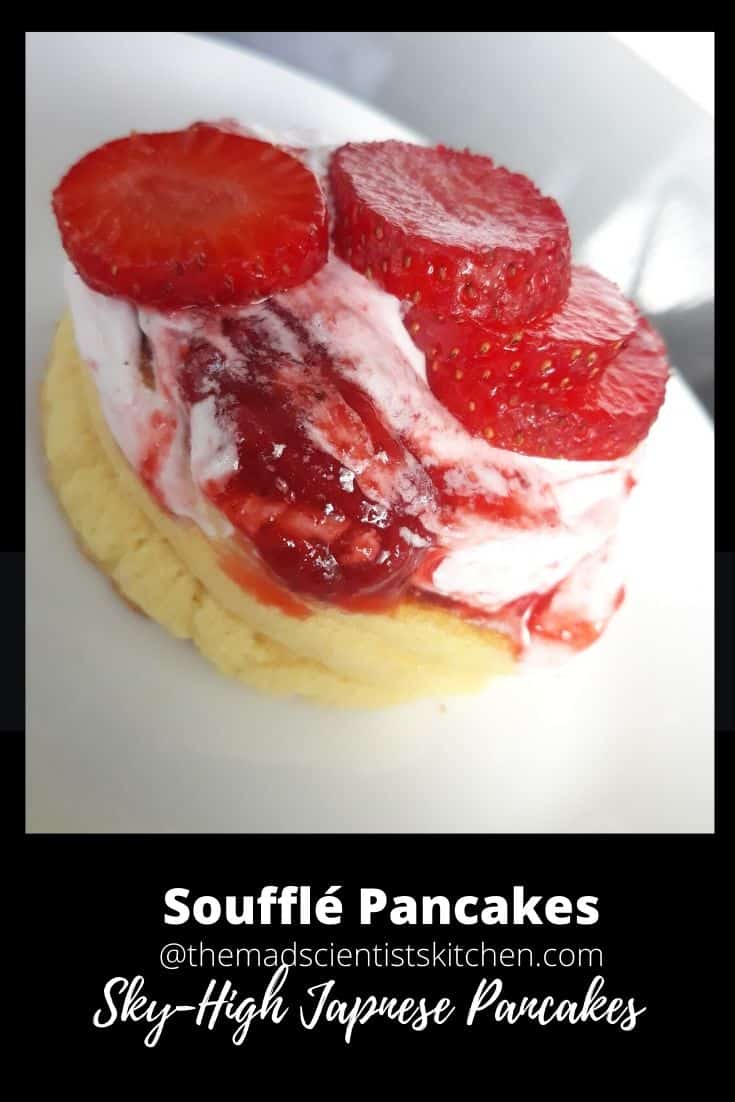 I made these Japanese soufflé pancakes for two reasons, one,  Akanksha, my second daughter loves pancakes and prefers to make them herself. 
But currently, she is in her Std.XII and answering her boards. Reason enough for me to make special efforts for her. 
Here are some of the other pancakes you can make Goan Coconut and Palm Jaggery Pancakes Recipe, Syrniki Recipe.
The second reason for Shhh Secretly cooking we have started a new season where the members suggest themes. This is the first theme and I was given the opportunity to suggest the theme. Thanks, Mayuri and Renu!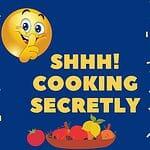 I am glad I managed to separate the eggs and beat the egg whites stiff because this has always been difficult for me. I have had issues with it I am never been comfortable nor have I enjoyed the process.  I have always depended on someone to separate the eggs and beat them up for me. After trying this recipe, I have tried separating eggs and beating them twice already. So you can expect more recipes that use meringue.
I was as paired with Priya Iyer who blogs at The World Through my Eyes. I have been wanting to try her THAKKALI KAI KOOTU| GREEN TOMATO GRAVY.
As per rules, Priya gave me vanilla and milk as my secret ingredients.
The sky-high custardy pancakes share the same ingredients as the American pancakes namely, eggs, flour and milk. However, the procedure involves adding stiffly beaten egg whites and fold into the batter. 
The batter you can add to metal pastry rings to get a smooth side, as you can guess I  have not done that.  In fact, the belief that you need the rings to get them tower is a myth.
The key is slow cooking on the lowest flame. Having said that, you need patience as these pancakes take time to cook.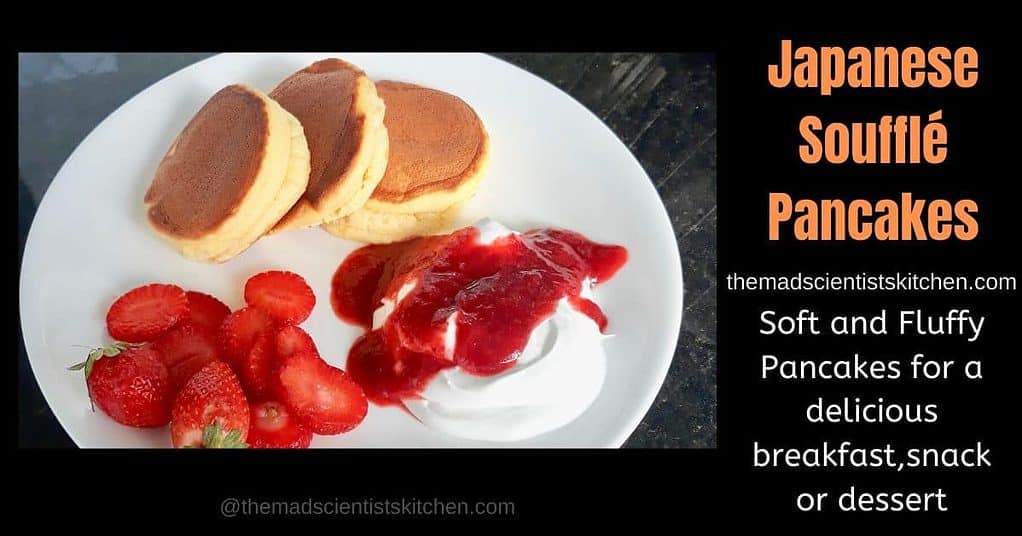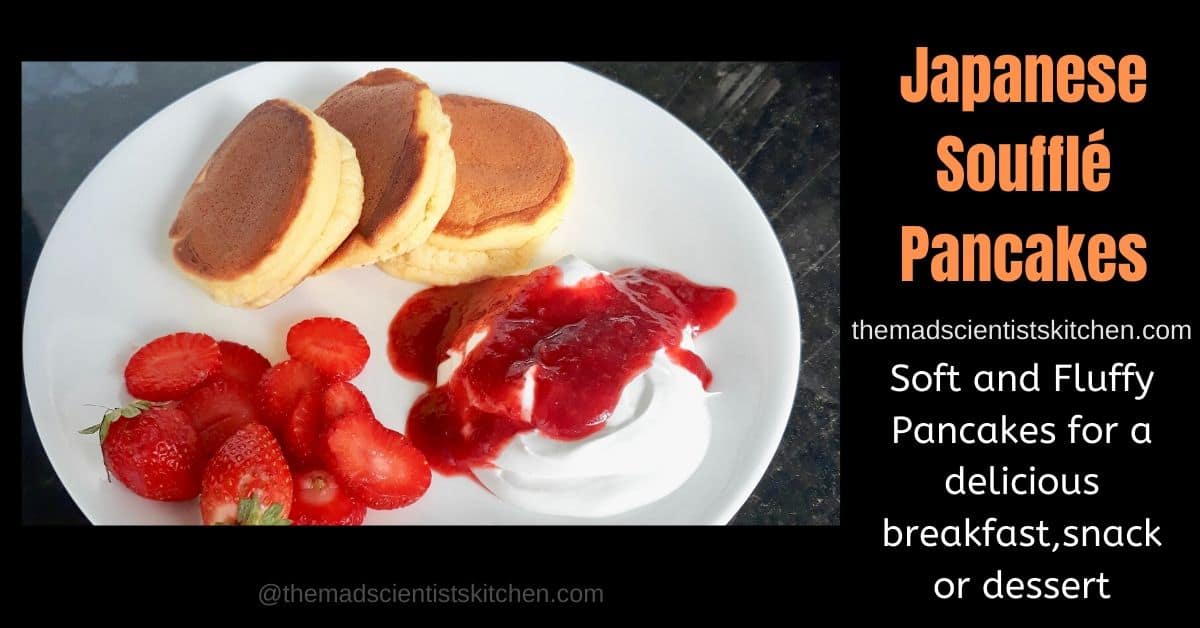 These souffle pancakes definitely require extra time and effort but it was worth it as I was rewarded when my Father-in-law complimented me about the pancakes!
Yes, he ate them and I was surprised and compliments from him are rarer still.
Definitely a to-do when Apeksha, my elder daughter comes down for breakfast, as an afternoon snack or even dessert. Thanks to Just One Cook for the recipe.
Pancakes are something that is enjoyed worldwide so depending on where you live you may be served pancakes. I have tried a few like Syrniki, Alle Balle, Spring Onion Pancakes, Xi'an Stuffed Pancakes, Potato Pancakes, even Eggless Pancakes.
The name pancake is so-called as the batter is cooked on a griddle or in a skillet.
Pancake is also called hotcakes, griddle cakes, flapjack and they are flat cakes. A pancake may be thin and are round. Generally, pancakes are made from out of a starch batter to which eggs and milk are added. Butter is used as fat but I have seen recipes with oil too. There are leavening agents like baking powder used too!
However, Indian pancakes like dosa, cheela, podas, malpuas, thalipeeths are made without eggs. In fact, most homes serve them for breakfast or as a teatime snack. Healthy, nutritious and simple to make!
Substitute baking soda for the baking powder and add an acid like buttermilk curds, lemon juice, fresh orange juice or vinegar.
Any soufflé is all about eggs, the eggs yolks and whites are separated and then the egg white is beaten stiff, technically called the meringue.   The result as I said tasty and airy pancakes.
Make the meringue properly.
The entire pancake depends on stiffly beaten egg white if you fail here you can still make your pancakes but then you may not get the height. Beating the egg whites stiff, yes meringue is just that requires you to follow some tips they are 
Use a clean vessel and beater, I prefer a steel bowl or even a glass one. 
The vessel and the beaters have to be absolutely dry
Chill the vessel and the beaters I loved this tip of freezing the egg whites for 15 minutes. 
For this recipe, we are looking for the eggs beaten stiff but the tips of the egg whites when you lift the beater bends over. Take care and do not over-beat egg whites, they will break into pieces.  Also, do not under-beat, egg whites don't have enough air bubbles and the pancakes won't be fluffy.
2. If you are not using metal pastry rings pile up the batter vertically.
The key to making sky-high pancakes is to add a new pile over the batter on the pan after it starts to form. And if you are using a metal pastry ring please grease the inside of the ring.
3. Preheat the pan for a long time and use the lowest flame.
The pan has to be heated evenly this will prevent some areas being too hot some not.
4. Cook covered and on low flame.  
Considering the height and the thickness of the batter these pancakes will need time to cook properly. Do not raise the flame, the pancakes will get done outside but will remain uncooked inside. Cook covered so that the moisture remains inside the pan along with the heat.
5. Create steam to cook Japanese pancakes. 
Add  1 tablespoon of water to empty spaces in the frying pan to ensure moisture in the pan. This step is optional but recommended.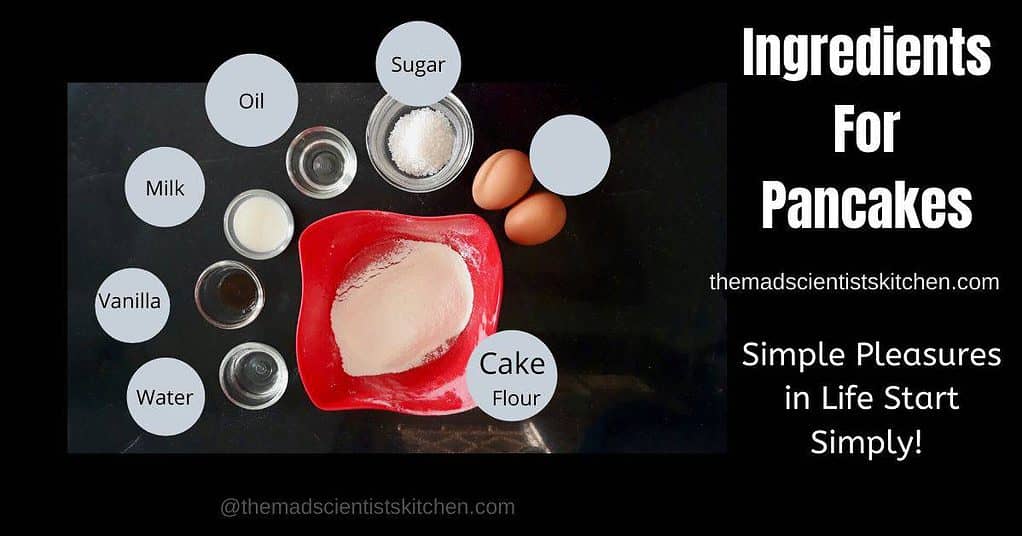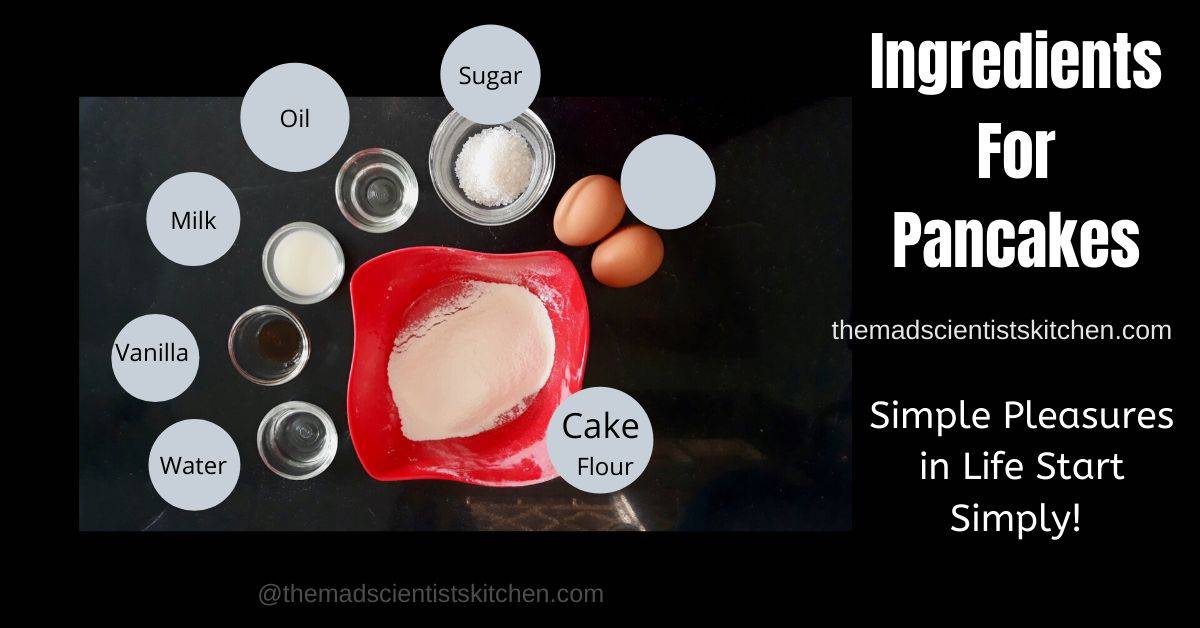 Eggs separated
Milk
Vanilla Essence
Cake Flour
Baking powder
Sugar
Oil
Water
Step Beat the yolks, vanilla and milk till thick and firm.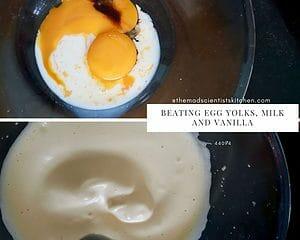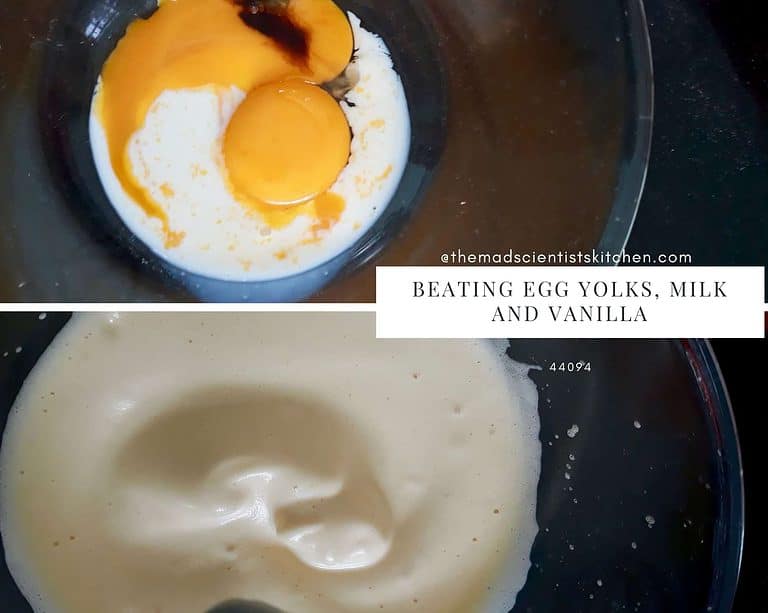 Sift the cake flour and whisk to mix.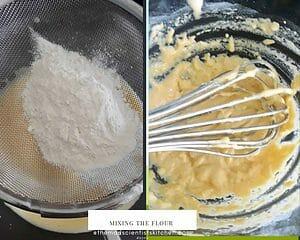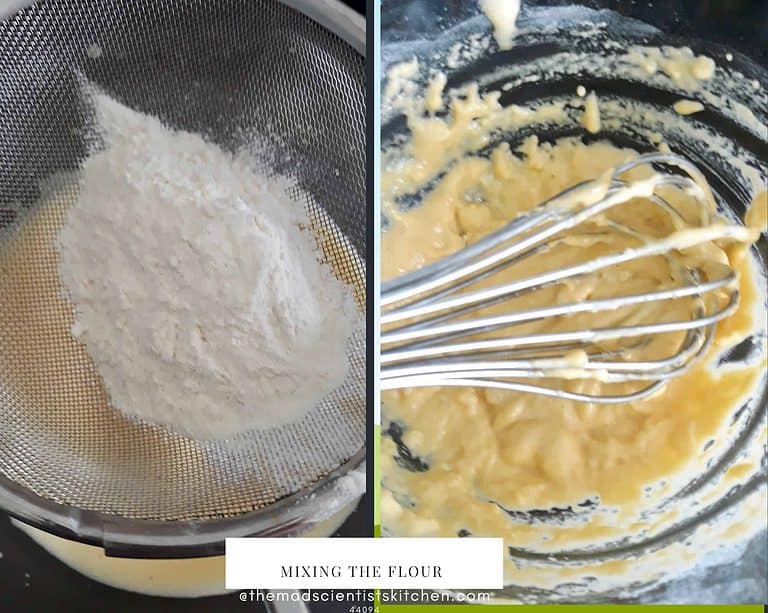 Mix the Egg White in the Flour and yolk mixture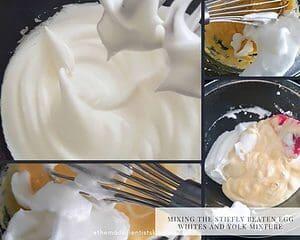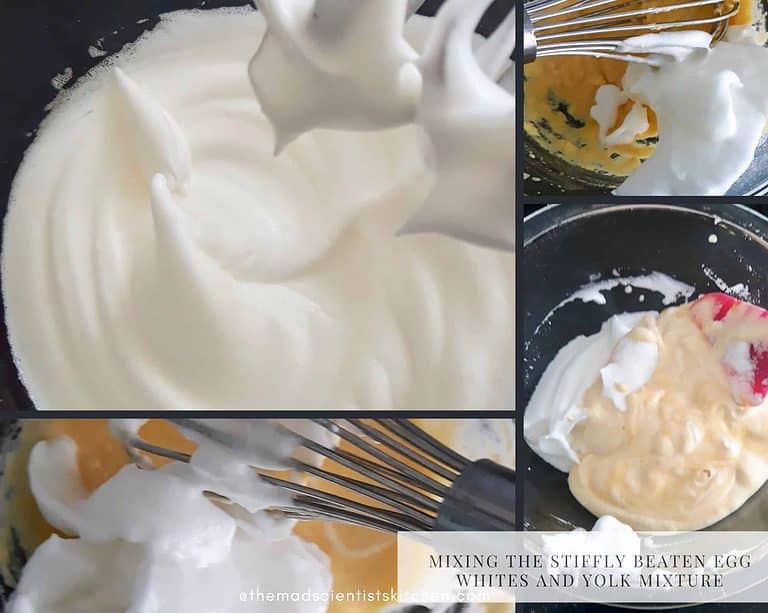 Cooking the Japanese Pancakes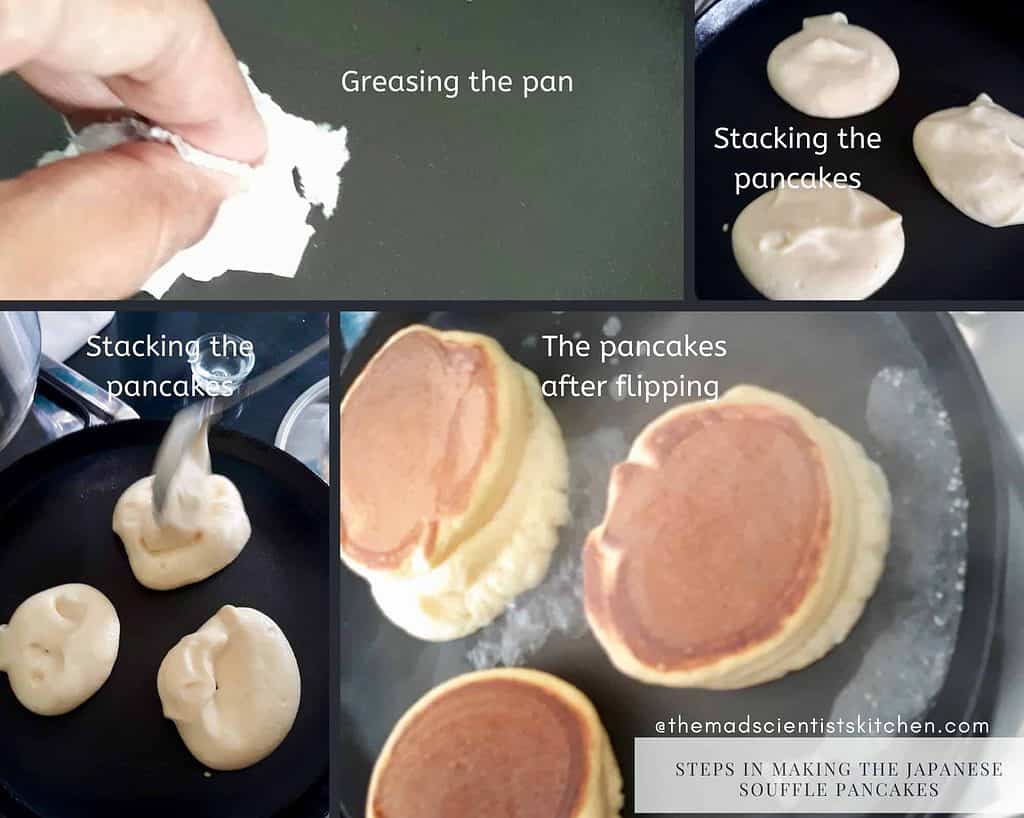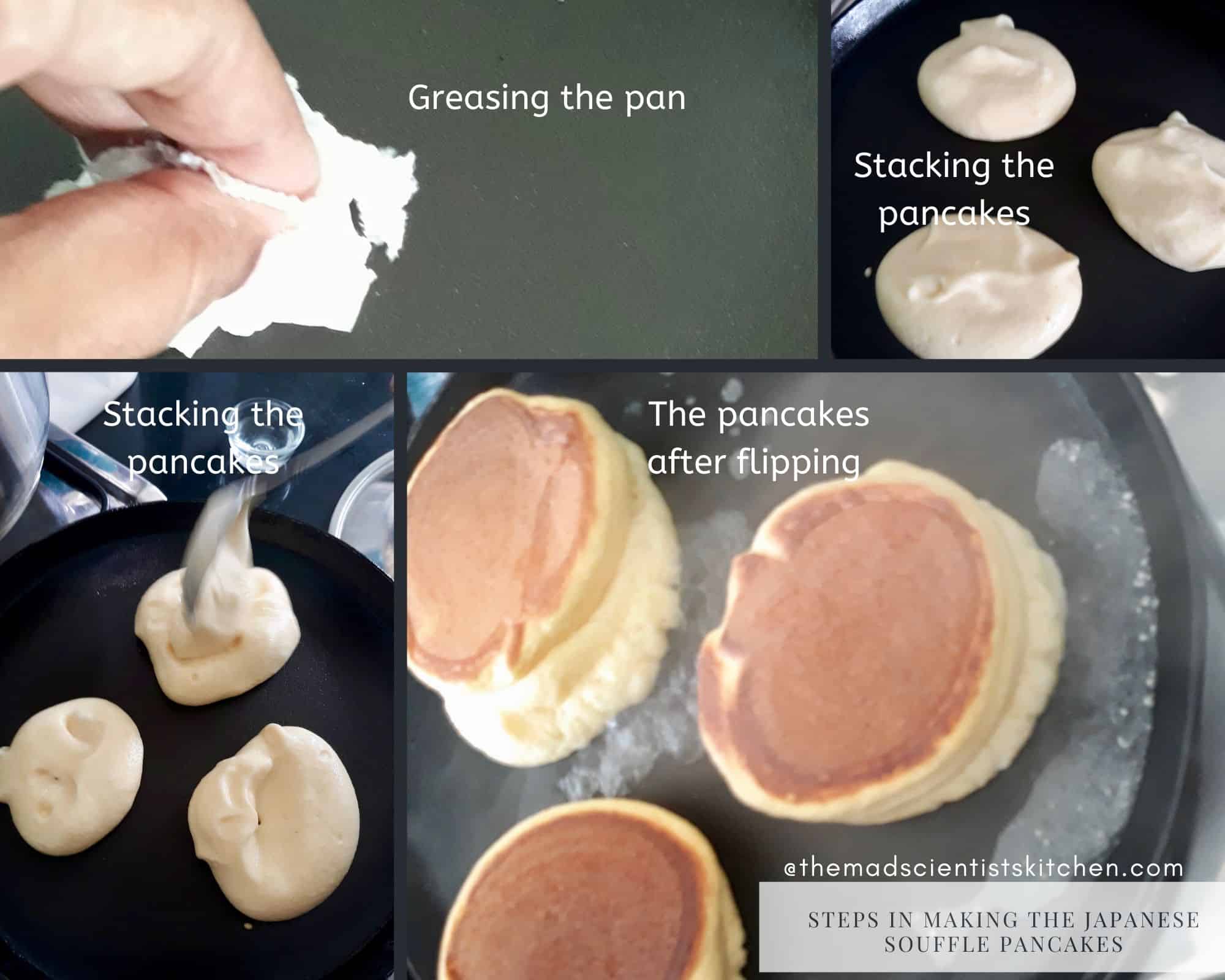 Pancakes awaiting their Toppings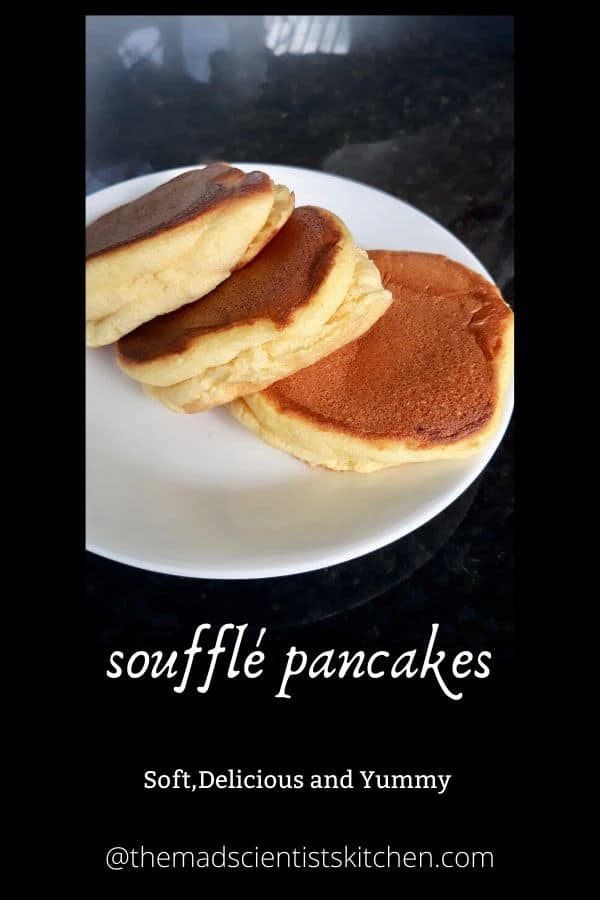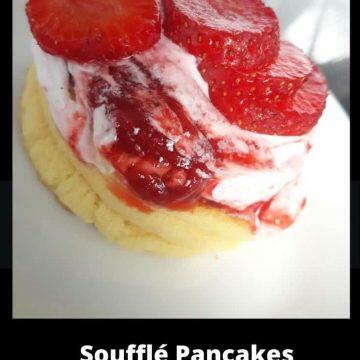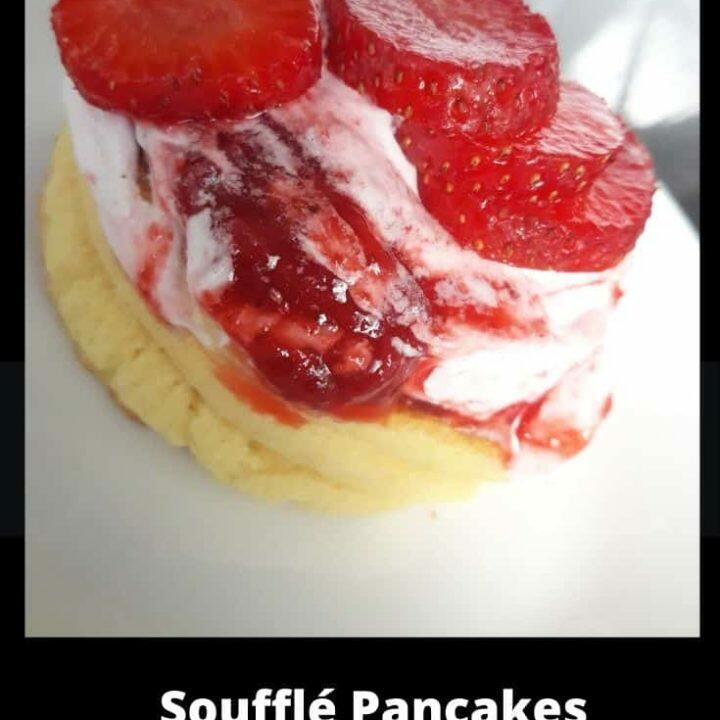 Tasty Japanese Souffle Pancakes
Serve these soft, airy pancakes for breakfast, snack or as a dessert. Taste awesome with strawberry compote, whipped cream and strawberries.  
Print
Pin
Rate
Equipment
Spoons and Ladles

Hand-Held Beater

Bowl for mixing

Non-stick tava/skillet

Tissue Paper
Ingredients
For the Pancakes:
2

eggs

large

1 ½

tablespoon

milk

¼

teaspoon

vanilla essence

¼

cup

cake flour

½

teaspoon

baking powder

2

tablespoon

sugar

1

tablespoon

oil

2

tablespoon

water
Toppings:
2

tablespoon

strawberry compote

Fresh strawberries

½

cup

whipping cream

1 ½

tablespoon

powdered sugar
Instructions
Make your cake flour in 1 cup(240ml) measure first add 2 tablespoons of cornflour then fill it up with all-purpose flour or maida. Level off and then sift 2 times.

Add baking powder to ¼ cup of this flour and set aside.

Beat the whipped cream stiff since I used tropolite I did not add sugar but in case you need to add sugar be sure to use powdered sugar. And beat the cream stiff. Transfer to the fridge.

Separate the yolk and egg whites into 2 bowls. Place the egg white in the freezer and set an alarm for 15 minutes. You will beat the egg whites after 15 minutes.

Beat the milk, vanilla and egg yolks till thick and frothy.



Sift the ¼ cup of cake flour you have made and baking powder into the egg yolk mixture.

Use a whisk and combine. Take care not to over-mix. Set aside.

By now your 15 minutes will be up. Get the egg whites out of the freezer and start beating.

The egg whites become pale and frothy add approximately ⅓ cup sugar at a time and continue whipping the egg whites.

Gradually the egg whites become firm and glossy. Now when you lift the beater the peaks will stand firmly, bend over a little. Set aside do not be tempted to beat further.

Grease a non-stick pan with oil, wipe the excess oil off with a tissue and start heating the pan. Keep heating as long as you continue the next step of mixing.

Add ⅓ of egg white to the egg yolk mixture and whisk together. Don't worry if the air bubbles break at this stage. There should be no streaks in the mixture.

Mix half of the egg whites in the egg yolk mixture fold gently with a silicone spatula. Mix till there are no streaks.

Now in the egg white add the egg yolk mixture. Fold gently do not breaking the air bubbles in the egg white.

Now let us start making our soufflé pancakes remember the pan we were heating.

If you are making 3 pancakes you can add 4 scoops each. Remember to keep the heat on low all time and use a small ladle.

So make one stack of 3 pancakes make it tall use 3 tablespoon of batter. Remember the first one.

Come back to pancake 1 and add one scoop of batter. Move to the second then the third in a similar manner.

Now by the time you finish adding the batter to all the 3 pancakes, the first one will be slightly dry. Stack one more scoop of batter on each pancake.

By now you will be left with more or less 3 scoops of batter in the bowl.

Set a timer for about 2 minutes and add 1 tablespoon water in between the batter. Cover the pan with a lid a let the pancake cook. The water helps in keeping the pancake moist. Also, the cooking time may vary depending on your stove. I needed a total of 5-6 minutes.

After 2 minutes open the lid and stack high the batter on the pancakes. Add water if needed. Cover and set the timer for 3 more minutes.

After you have cooked for a total of 5-6 minutes very gently using a spatula lift the pancake. When fully done you can easily remove the pancake. If the pancake refuses to let go of the pan wait! Do not try and forcibly remove the pancake it will crack.

Once all 3 are flipped set the timer for 3 minutes and cook on the other side. Add water in between the pancakes. I covered then for about 2 minutes then cooked the last minute on an open flame.

Once done you can transfer to a plate.

Top with whipped cream, compote and chopped strawberries.

Enjoy!!!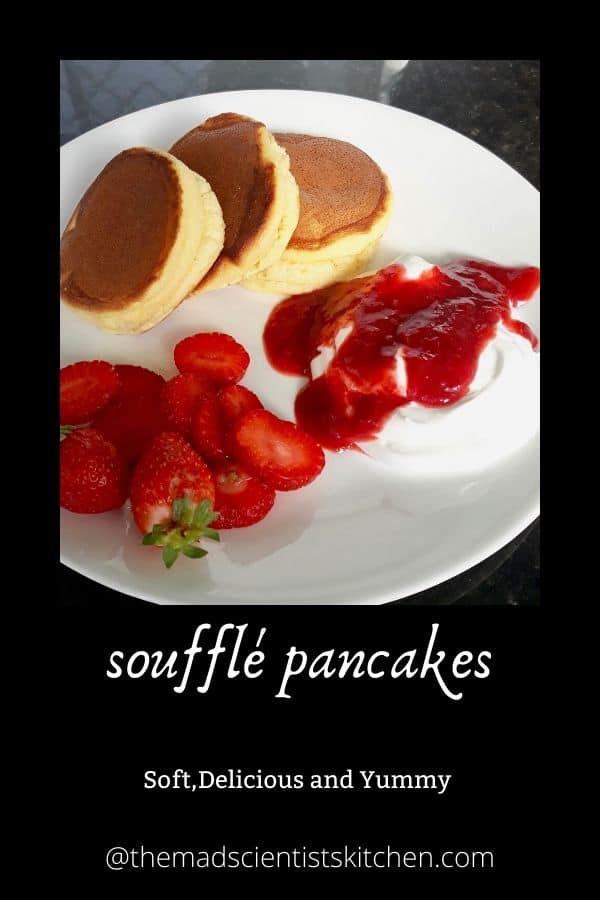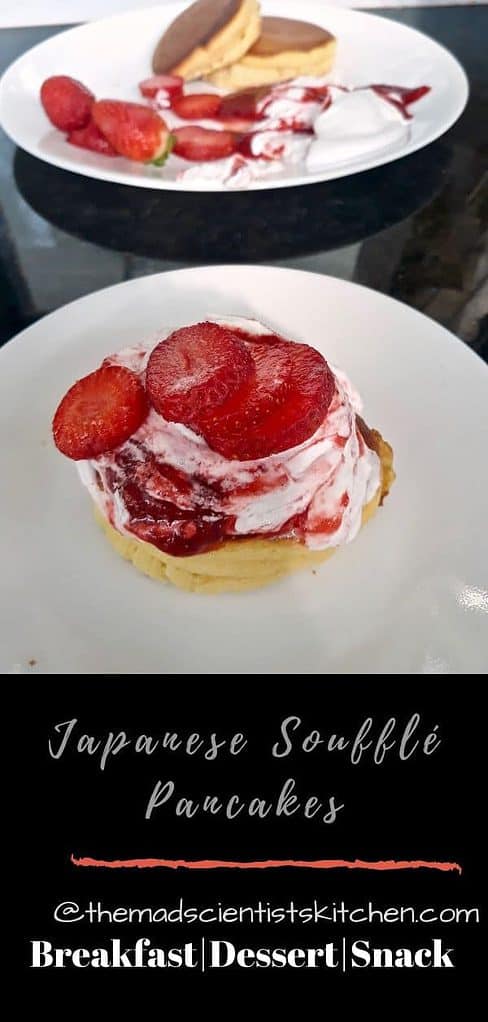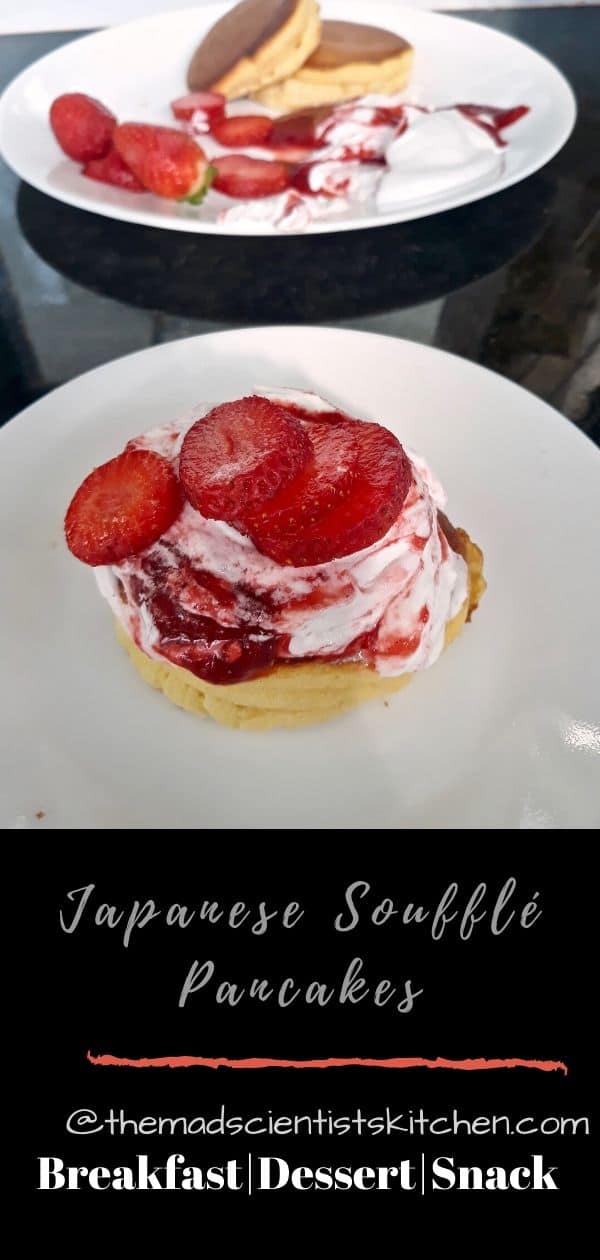 More Breakfast, the healthy ways to begin your Day
Reader Interactions