A Local Mash Melon that smells of musk melon and tastes amazingly different!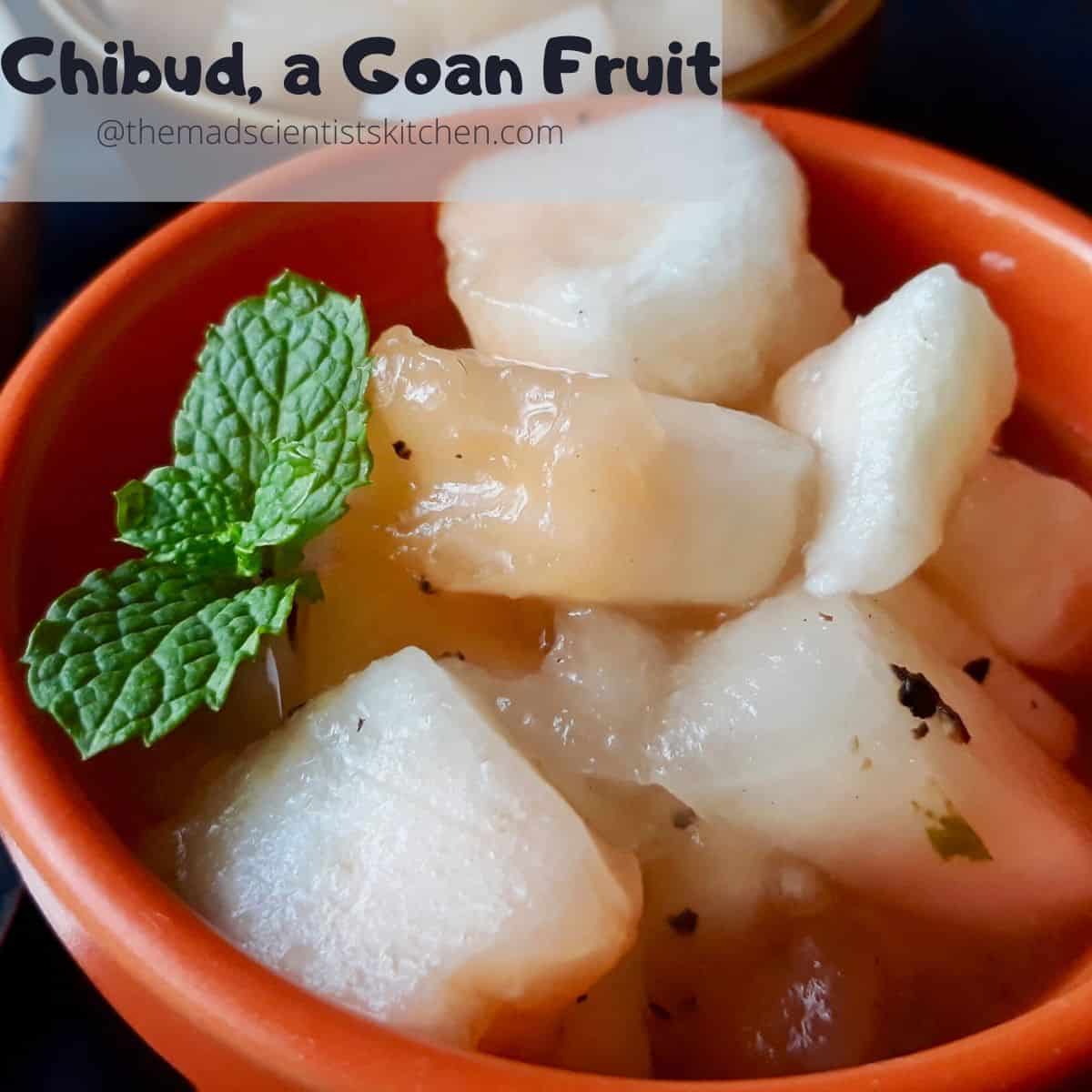 Monsoon in Goa is heavy and we get produce that is typical to the season. During the heavy downpour, you will get "akur" which literally means the tender shoots, chavali shoots.
But we all wait for the end of rains when we get wild mushrooms and Chibud. The market towards the end of monsoons just before Ganesh Chathurthi flooded with this delicious fruit. In fact, Chibud is put on Matoli, a traditional decoration of fruits and flowers over the idol of Lord Ganesh!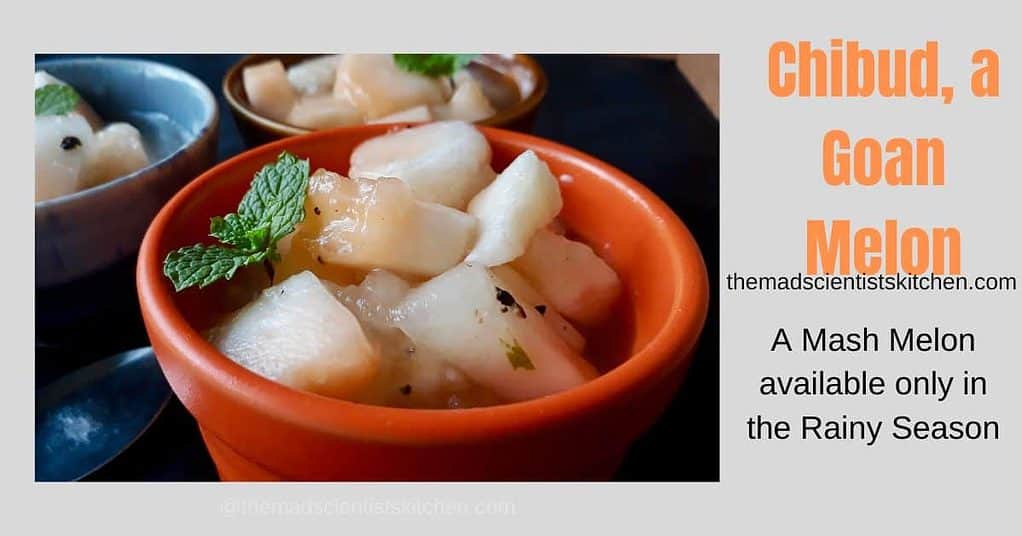 Contents: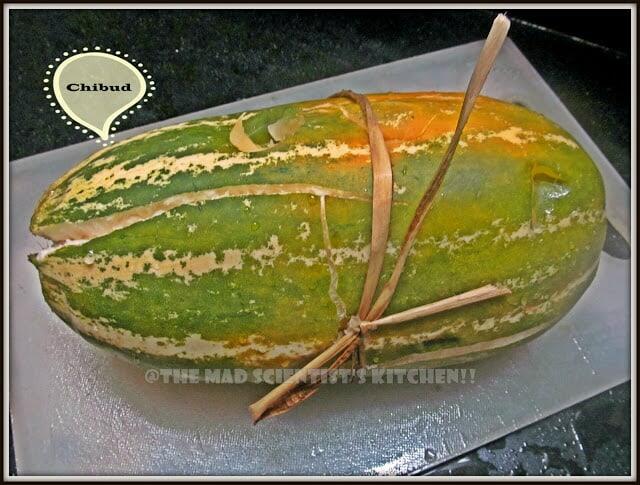 Chibud is an Indian variety of melon also called Chiber, Mash Melon, but botanically clarified as Cucumis Melo. It is a large melon native to Goa.
The size of Chibud is medium to large. This oblong-shaped melon is golden or green in colour with cream-coloured stripes along its length.
Chibud smells like muskmelon the flesh is light orange with a white tint of white with an orange tint. Like any other melon, it has seeds in the centre that is easy to remove. The fruit by itself has hardly any taste but it is tender and juicy.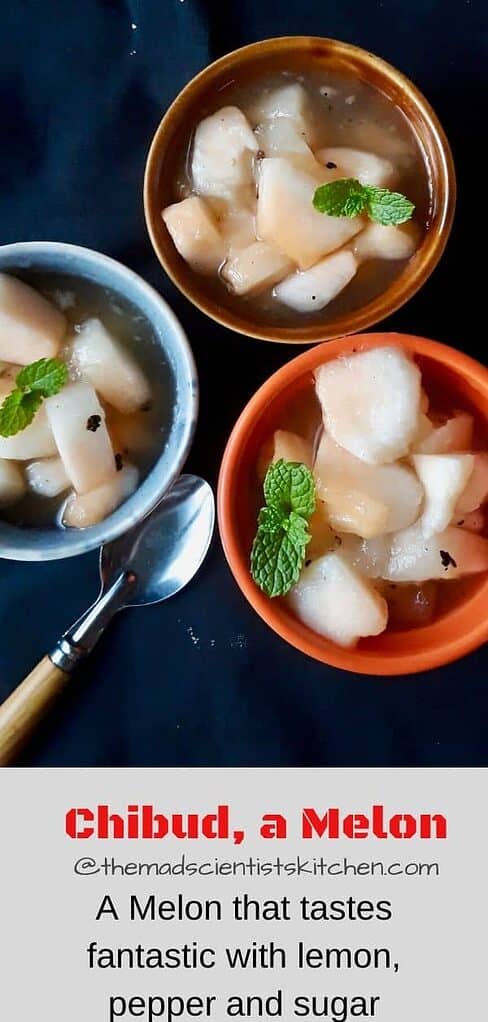 Chibud is never cooked. It is used to make a fruit salad and is served by itself.
There are some who add sweetened coconut milk to the chopped fruit but we are yet to develop a taste for it.
 However, there are people who swear by pairing it with coconut milk, jaggery, rice, lime, black pepper, cardamom, cinnamon, banana, mango, muskmelon and coconut meat.
The way we love our Chibud is when it is paired with lemon, sugar and pepper. 
Chibud 
cup sugar
lemon juice 
pepper powder, freshly ground
Cut the Chibud remove the skin and the seeds.
Chop up and transfer to a bowl.
Add sugar, lemon juice and pepper. Gently toss the fruit. 
In about 1 hours time you can serve it.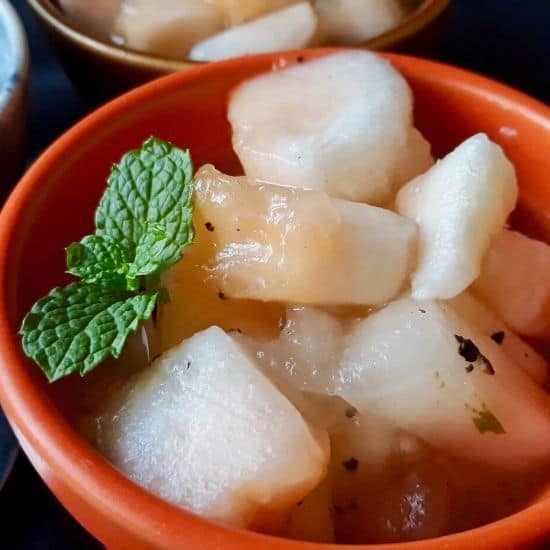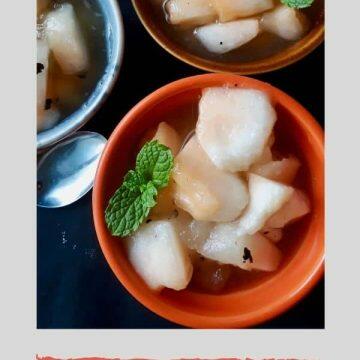 How to Serve Chibud?
Chibud, Mash Melon is served as a fruit salad the taste is heavenly!
Print
Pin
Rate
Ingredients
1

Chibud

½

cup

sugar

2

tablespoon

lemon juice

2

tablespoon

pepper powder

freshly ground
Instructions
Cut the Chibud remove the skin and the seeds.

Chop up to smaller bite-sized pieces and transfer to a bowl.

Add sugar, lemon juice and pepper. Gently toss the fruit.

Set aside for some time.

In about 1 hours time you can serve it. Generally, I chop it in the morning and serve it in the afternoon or at night. The flavours deepen then.
This an old post that I am updating with newer pictures and write up as apart of the group Foodies_RedoingOld Post.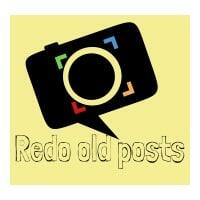 Other Salads Variations:
Your Shopping Online:
With the Carona Virus scare doing its rounds take care and do your shopping online.
Disclaimer: We are a participant in the Amazon Services LLC Associates Program, an affiliate advertising program designed to provide a means for us to earn fees by linking to Amazon.in and affiliated sites. When you click and buy through this site, it helps us earn to keep this site running.
Pin for Later: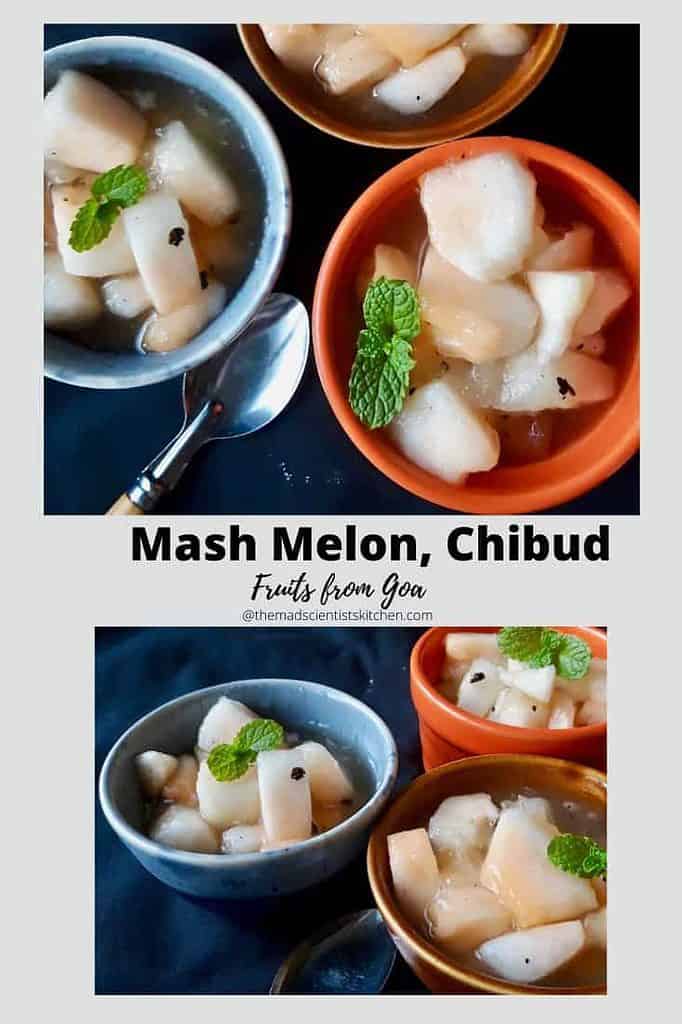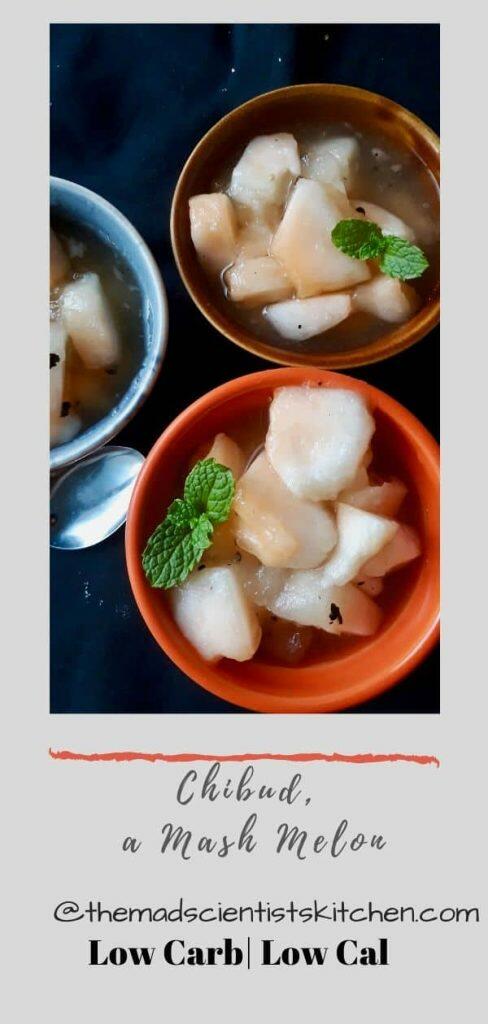 More recipes you may enjoy
Reader Interactions