17 October, 2017
Peanut Butter and Jelly Thumbprint Cookies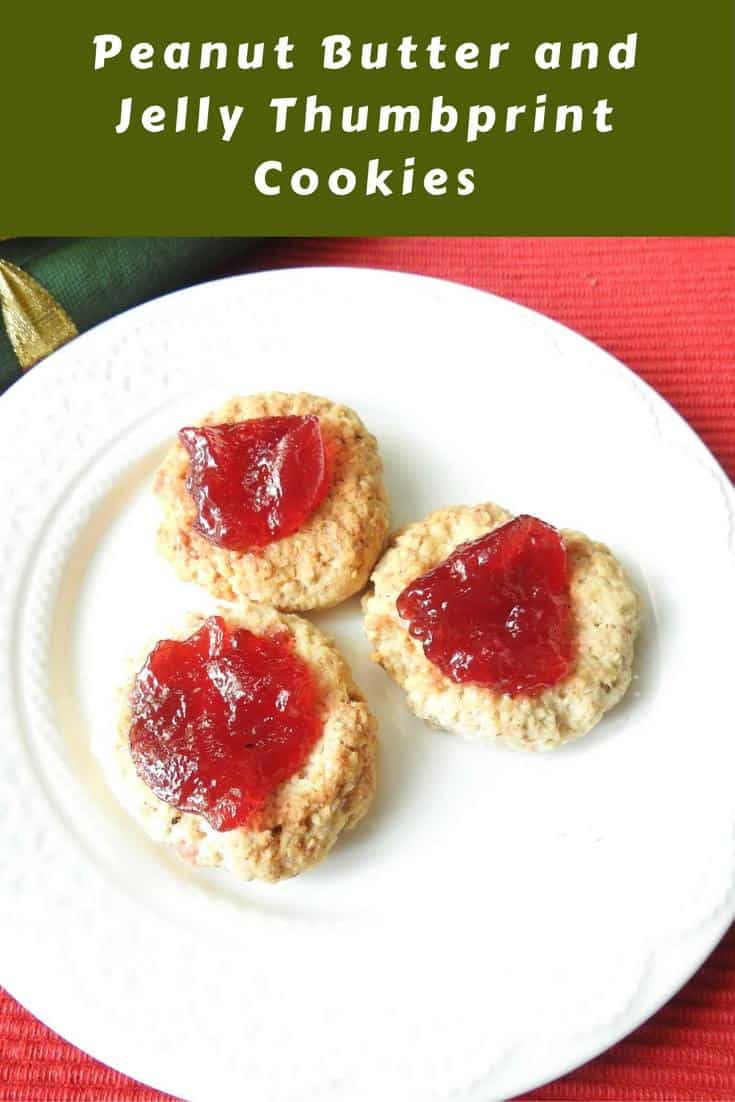 Comments : 10 Posted in :
Bachelor Recipes
,
Baked
,
Blogging Marathon
,
Cookies
,
Festive Cooking
,
For the Tiffin Box
,
Kid Friendly
,
Protein Rich Food
,
Simple and Healthy Vegetarian Diet in Old Age
on
by :
ArchanaPotdar
Tags:
Bachelor Recipes
,
Baked
,
Cookies
,
Festive Cooking
,
High Protein
,
Kid Friendly
,
Protein rich food
,
Simple and Healthy Vegetarian Diet in Old Age
,
Snack
,
Snacks
These pretty Peanut Butter and Jelly Thumbprint Cookies kept beckoning me to try making them. They are healthy and since they have oats and peanuts, they are Healthy and Protein rich too.
What are cookies?
A cookie is also called a biscuit in most countries except in the US and Canada Even in  the UK a chewier biscuit is called a cookie.
A baked goodie a Cookies uses flour, sugar and some fat and any optional ingredients like raisins, oats, chocolate chips, nuts, etc.
Cookies are often served with beverages such as milk, coffee or tea.
According to Wikipedia," Cookies appear to have their origins in 7th century AD Persia, shortly after the use of sugar became relatively common in the region.[1] They spread to Europe through the Muslim conquest of Spain. By the 14th century, they were common in all levels of society throughout Europe, from royal cuisine to street vendors."
Cookies came to America through the Dutch in New Amsterdam in the late 1620s. The Dutch word "koekje" was Anglicized to "cookie" or cooky."
The main ingredients in Peanut Butter and Jelly Thumbprint Cookies are peanuts or groundnuts, oats, maida, butter, sugar and jam. I have used an egg you can substitute it with 1/4 cup curds or yoghurt.
The other cookies recipes you may be interested in
These cookies are adapted from here.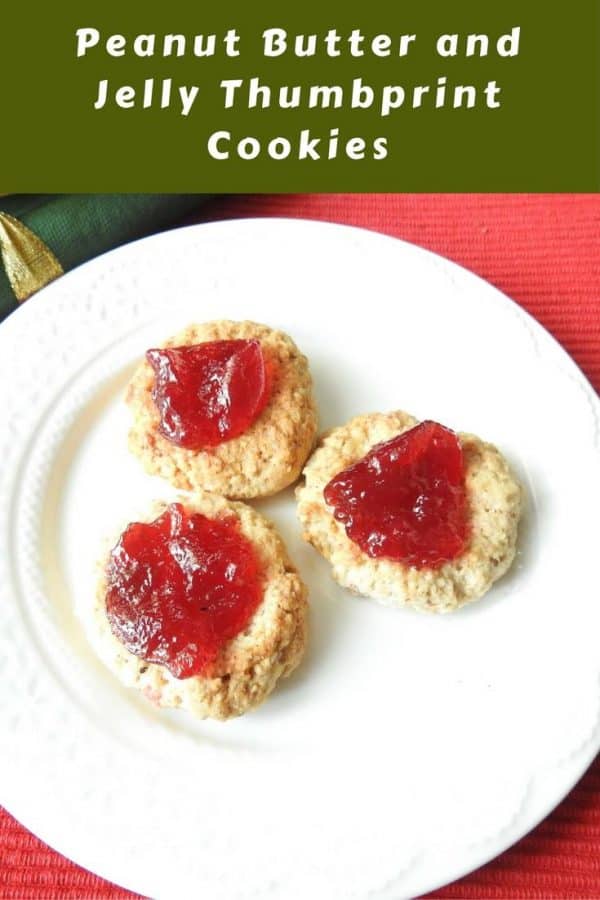 | | |
| --- | --- |
| | |
Pre-heat the oven to 180 degrees C or 350 degrees F.

Line baking pans with parchment paper and grease lightly.

Transfer the peanuts in the chutney bowl of the mixer and process until they are a fine meal.

Transfer to the food processor along with oats, flour, salt, and process until blended. Transfer to a bowl.

Beat the butter, sugar, and process until light and fluffy in the same food processer.

Add the egg and vanilla and continue processing until smooth.

Add half of the dry ingredients into the processor and pulse to combine.

Add the remaining half and pulse again until combined.

Using two spoons drop the cookie dough on the prepared baking sheet.

Keep about 1 1/2 inches between the cookies.

Make a thumb print in the in each cookie.

Bake until the cookies are light golden brown, 12 to 15 minutes.

Stir in the jam 1 or 2 tablespoons of water in a small bowl to loosen it up.

Fill each thumbprint with about 1 teaspoon.
Linking to MLLA #112 started by Susan and hosted by Lisa.
Check out the Blogging Marathon page for the other Blogging Marathoners doing this BM#81

​Hi! First time here? You are Most Welcome! I hope you keep coming back for more here. If you are my regular visitor then Thanks, for you encourage me to experiment more!! I would like you to please click on my link below and like my
Facebook Page
. I will be happy if you can follow me on on
Twitter
too!
​
10s COMMENTS