Spaghetti with Green Olives and Lemon Recipe
Flavourful spaghetti with a citrusy twist, this recipe brings forth the tantalising flavours of green olives, garlic and nuts sautéed in olive oil. 
Finish off with lemon zest, cheese and chilli flakes for a quick and easy dinner plan.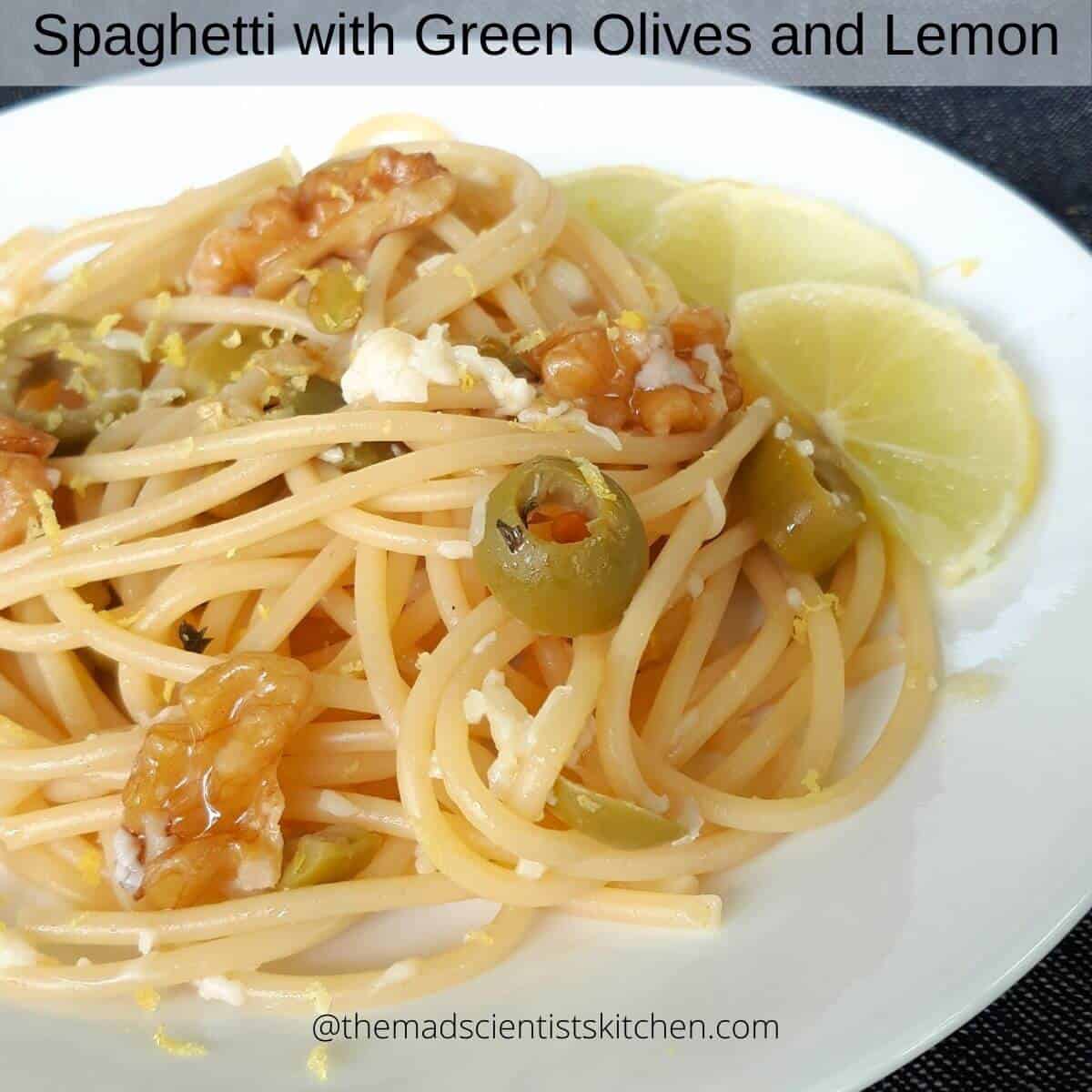 The reason for cooking Pasta today is that for Foodie Blog Hop Monday today Waagmi Soni of Cooking is Fun has asked us to use Lemons! Waagmi's pictures are amazing! If I can click one picture like her I will be thrilled!! Don't believe me? Check her last post with us Katori Chaat!
Anyway, since in this lifetime I will not be able to click like Waagmi but I can talk or rather write your ears off! So starting off!
Contents:
I love making pasta, the best part is even as your pasta is cooking your sauce gets ready, 20 minutes maximum is what it takes. Since I am the kind of cooks who cannot wait to get out of the kitchen this is a wonderful option!
If running out of the kitchen early does not persuade you that pasta is a wonderful dish for mankind.
The other reason is since you can be doubled and triples the ingredients without any effort it makes a great party meal too. Kids, Teens and Sane Adults love it!
The other reason is a little variation in sauces you can use the same pasta for all. Like the girls and I love Pesto, Arrabbiata, Marinara, Pesto Rosso. For hubby, it is plain old White Sauce! so for a party, I can make a variety of sauces with differently shaped pasta!
The winning reason is that now Akanksha cooks! Matter over!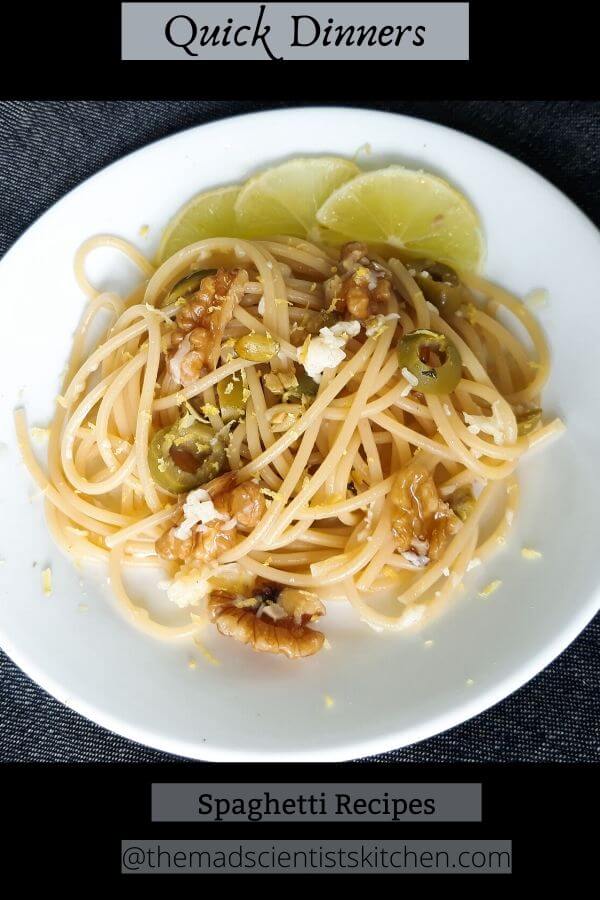 Lemony Pasta is an easy and versatile dish, made with a creamy sauce of lemons and cream.  But in the current conditions of lockdown where I feel we are not exercising enough, I did not want to use cream.  
The girls did not want parmesan cheese  (why am I not surprised)!
One did not want olives and zest but both agreed they wanted nuts! 
So as a compromise we settled for cheddar cheese, walnuts and pumpkin seeds and little zest and lemon juice in the main dish,  the others could take more as they needed along with freshly ground pepper.
I have used Extra Virgin oil (EVO) to stir fry the garlic and nuts. The other option is butter…. Garlic and butter and chilli flakes! Wow, I love it! 
Alio olio has been always a favourite.
This recipe is from BBC Good Food, no arguments
Pasta: Choose any delicate pasta, I have chosen spaghetti but if you can get small penne, rigatoni then please go ahead and use them.
Garlic:  Use lots of garlic ( i know I am saying use lots of garlic).
Nuts: I used walnuts and pumpkin seeds but the other alternatives are pecans, pine nuts, sunflower seeds.
Lemons: I used the zest from one full lemon in the pot and the other one was as we each wanted. 
Olive oil: Since I am planning to make my pasta vegan I choose EVO but you can use butter too.
Cheese: The recipe calls for parmesan cheese but we do not like it much so we choose Cheddar Cheese. In case you can get good parmesan cheese and you like it please go ahead.  
Olives: I love green olives so I used them.
Chilli flakes: I used these liberally 😀 we can take the heat and still go for more. Please adjust to suit your tastes.
Pepper: Freshly ground pepper, use as much as you can take.
Salt: To taste.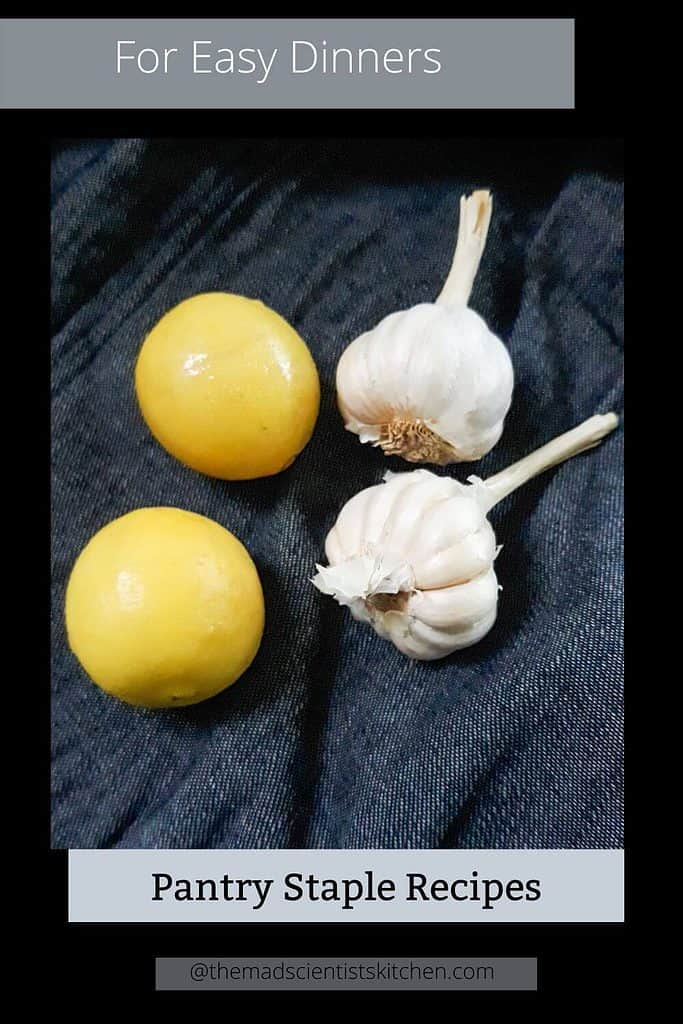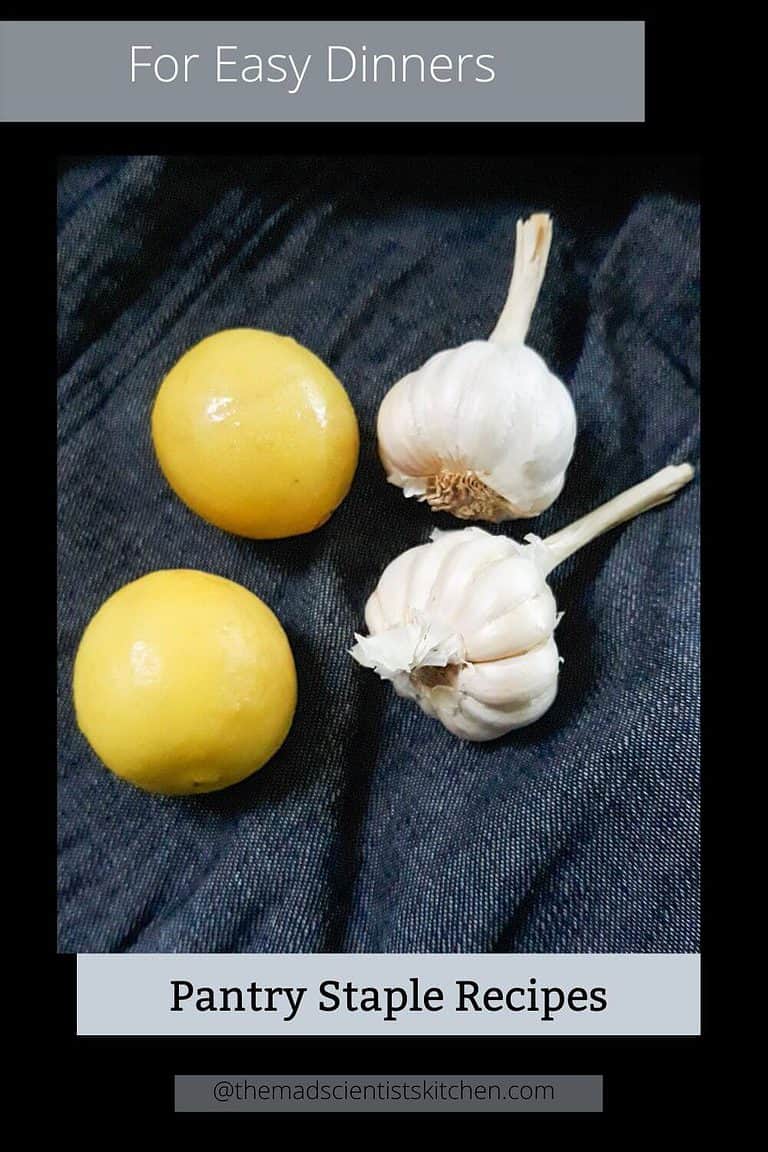 In a deep pan put water, salt and oil. You can also optionally add garlic, herbs of your choice to boil the pasta.
Coarsely chop the walnuts and mince the garlic.

Zest the lemon and then squeeze one out.

In another small pan add the oil the garlic and nuts. Roast on low heat till the nuts are toasted

sprinkle the chilli flakes.

Meanwhile, the pasta will have cooked.

Drain and cool the pasta.

Pour the roasted garlic oil and toss well.
Add the olives, zest and lemon juice, cheese. 
Serve immediately.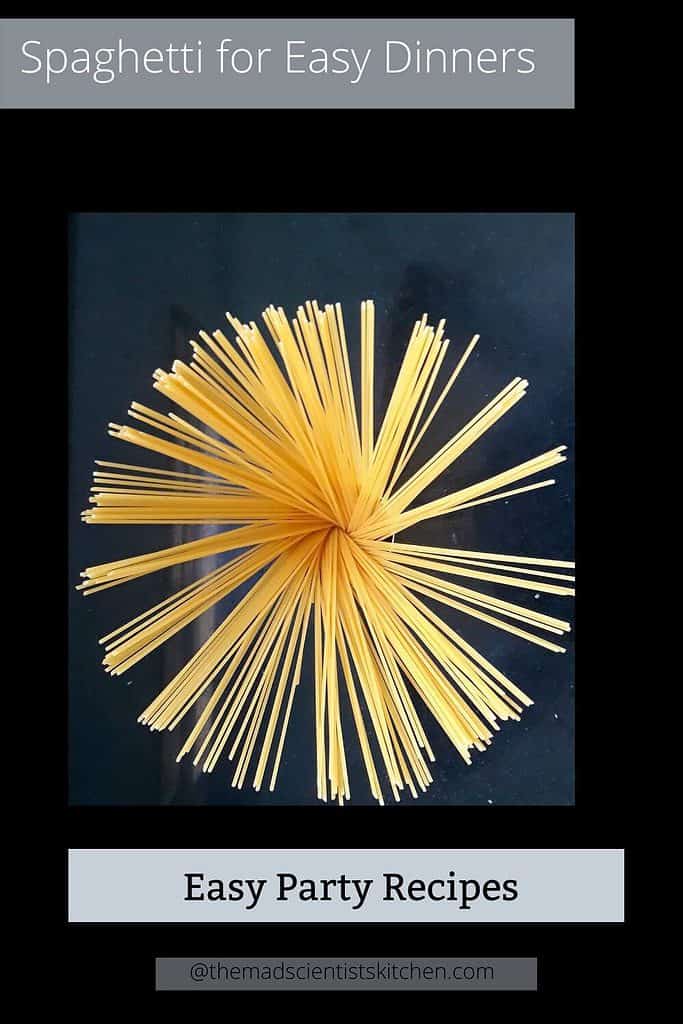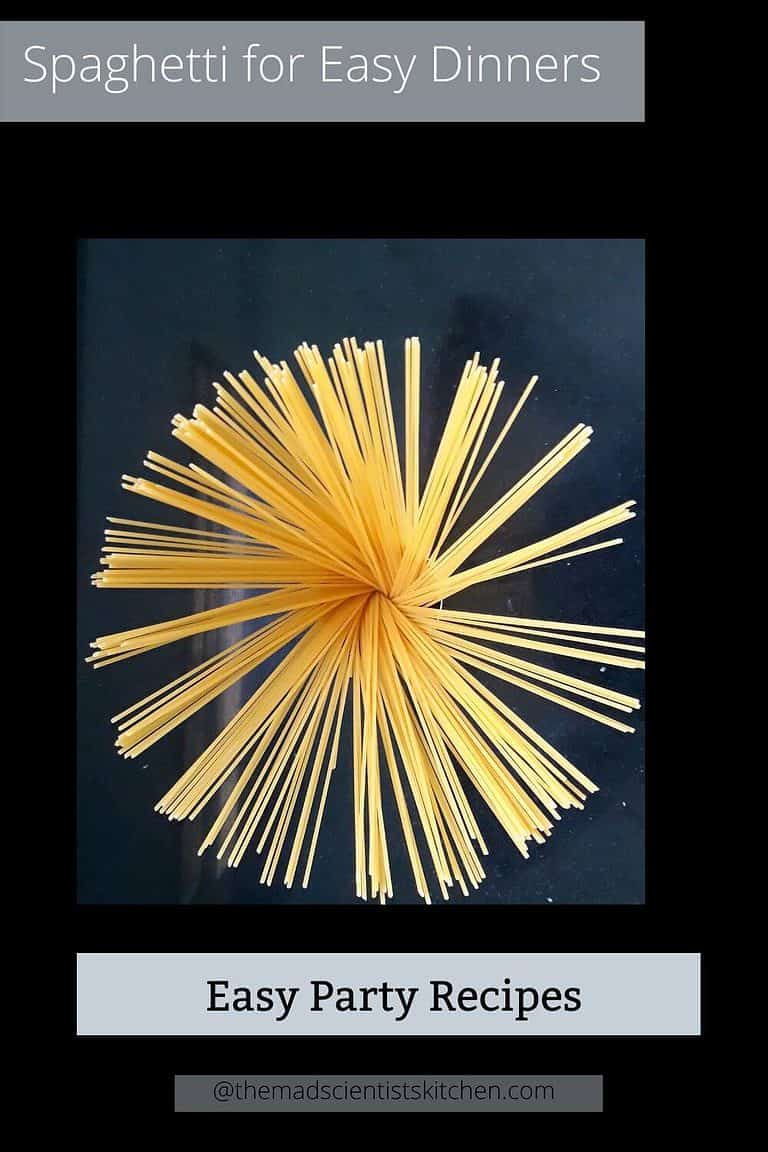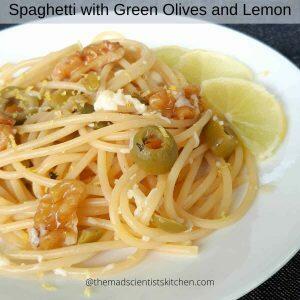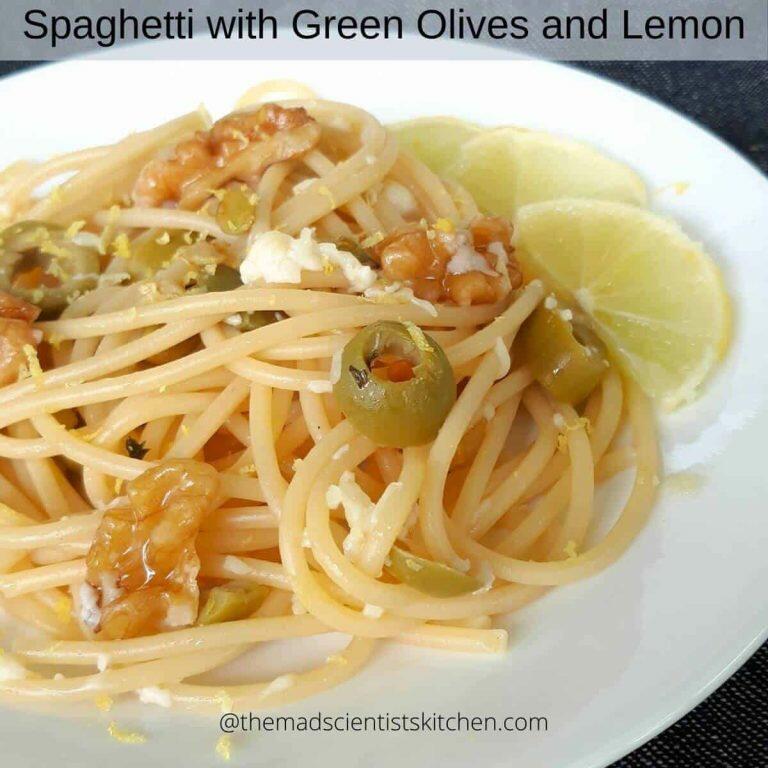 Spaghetti with Green Olives and Lemon
Flavourful spaghetti with a citrusy twist, this recipe brings forth the tantalising flavours of green olives, garlic and nuts sautéed in olive oil. 
Print
Pin
Rate
Equipment
Pan

Non-stick pan

Colander

Spoons and Ladles
Ingredients
500

grams

spaghetti

5

tablespoon

EVO

divided as 1+4

8

garlic cloves

dived as 3+5

¼

cup

nuts

I used walnuts and pumpkin seeds

1

teaspoon

chilli flakes

1

lemon

Basil leaves

i have not used but recommended

100

g

green olive

sliced

5

tablespoon

cheddar cheese

grated

Salt to taste
Instructions
Put the water to boil add salt, garlic, 1 tablespoon oil, salt, herbs.

Meanwhile, zest the lemon and squeeze the juice.

Mince the garlic and coarsely chop the walnuts.

In a small pan heat the 4 tablespoon oil and add the garlic and nuts. Take care that the garlic does not burn.

Get off the flame now add the chilli flakes.

Meanwhile, cook the pasta al dente. Drain and run under cool water.

Transfer to a bowl and add the garlic oil and nuts.

Add the olives, zest and lemon juice, cheese.

Add the basil and toss well.

Serve immediately.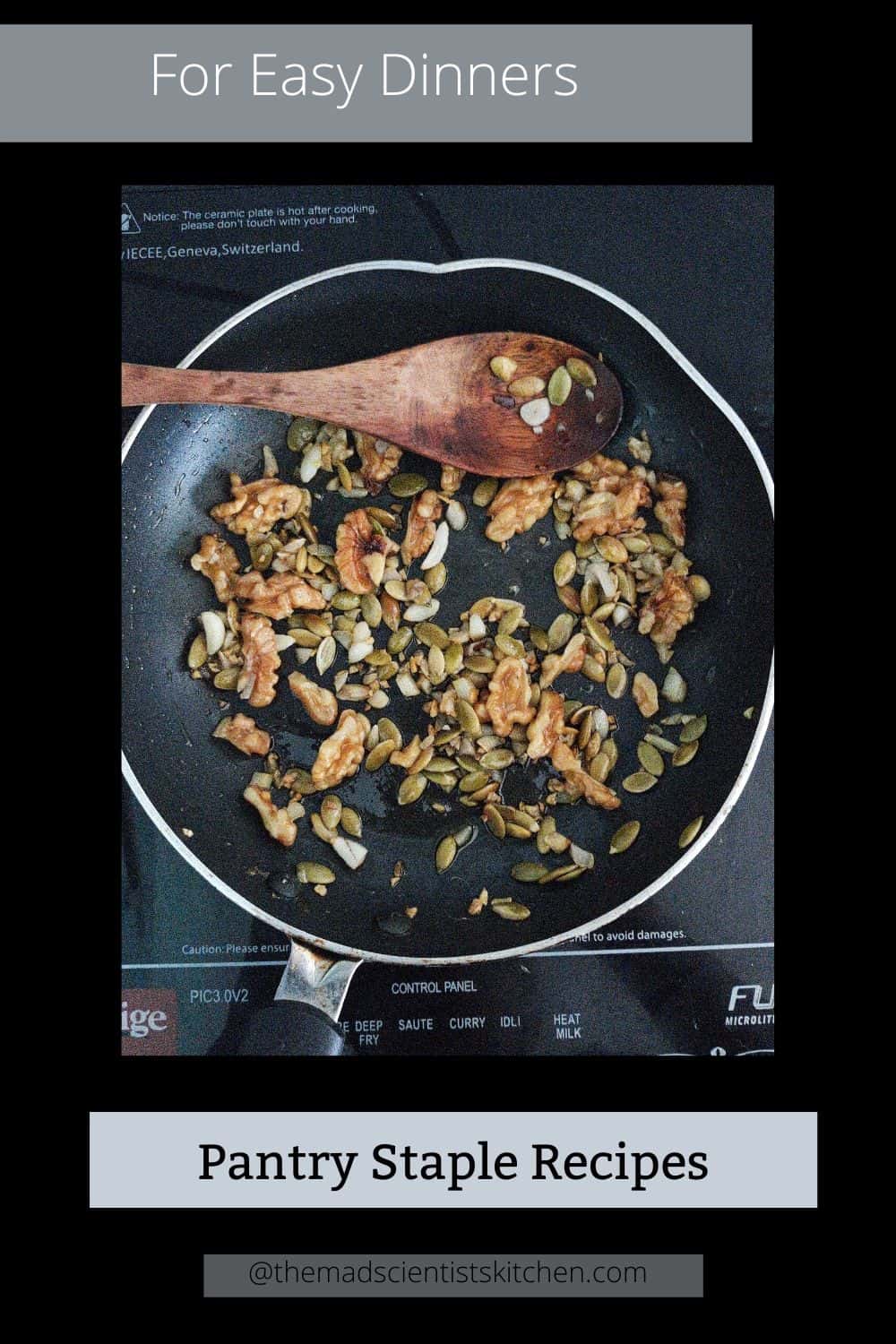 I am buying capers just to test them out,
Capers and tomatoes too will taste good,
I made it without basil and parsley but once the supply is restored you can be sure what will get added to the dish!
I stir-fried mushrooms again in garlic and olive oil and since they disappeared before I could click any pics I assume they were good too. So we will do more mushrooms button mushrooms with portabella and oyster mushrooms.
Asparagus blanched now that is one ingredient no one will disagree with!
Fresh basil was sorely missed so this pasta will be redone when we get a fresh supply of basil.
The lemons were also the last 2. Will have to wait till after Eid when my regular greengrocer starts his stall to get all my favourite ingredients.
Served with a salad, Spaghetti with olives and Lemon makes a filling and no complaints meal. However, If you cannot live without meat then use anchovies, shrimp, boiled chicken, cooked sausages. But believe me, you will not miss any of these meats.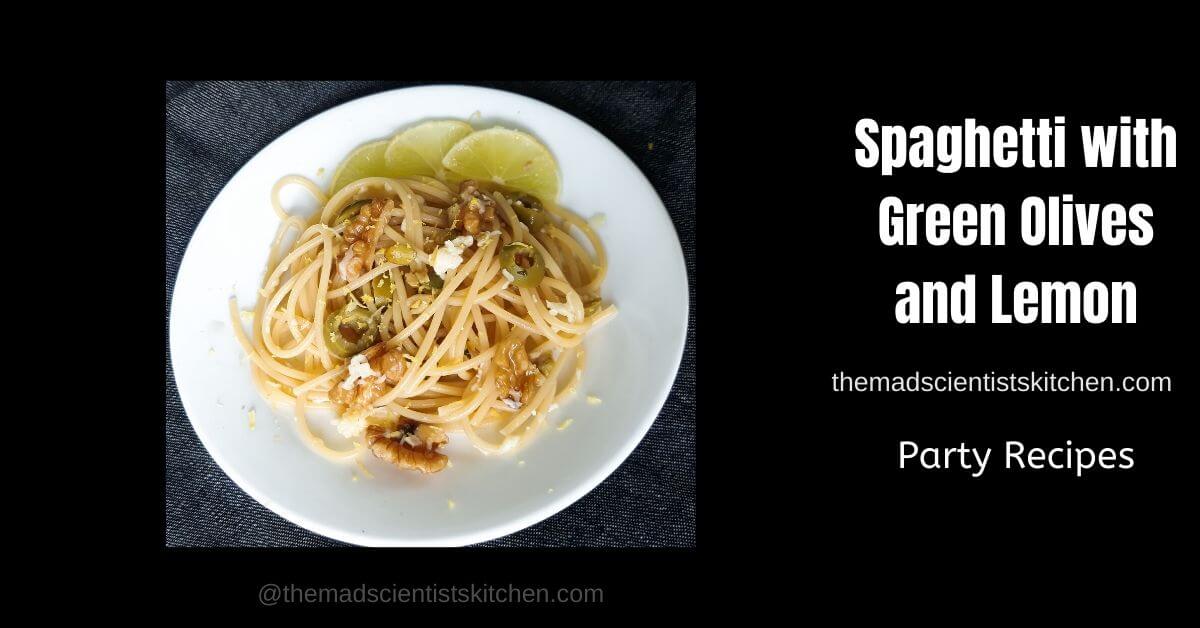 Salt your pasta well: There is no way you can add more salt to pasta after it is cooked. Add 1 tablespoon salt to 6 cups of water.

I have also started adding 2-3 flakes of garlic slightly crushed,¼ teaspoon dried chives, ¼ teaspoon of oregano and 1 tablespoon EVO in the water. Now, this is optional but I use this water in any sauce I am making too. I fancy that this makes my pasta taste better.

Your pasta has to be cooked al dente: I immediately drain and dump my cooked pasta in cold water. Overcooked pasta is not nice to eat. Even if you follow package instructions, remove from the flame 1 minute ahead. You still need to drain, run cold water and stop the pasta from cooking.
Reserve the cooked pasta water: The flavours and the starch in the water are great and in case you need something liquid to adjust the sauce.

One good idea is to add veggies like mushrooms, asparagus to blanch in the water. I have noticed that by the time I finish the pasta these are just rightly done.

Use basil, lots of fresh basil: Thanks to the lockdown we have no fresh basil.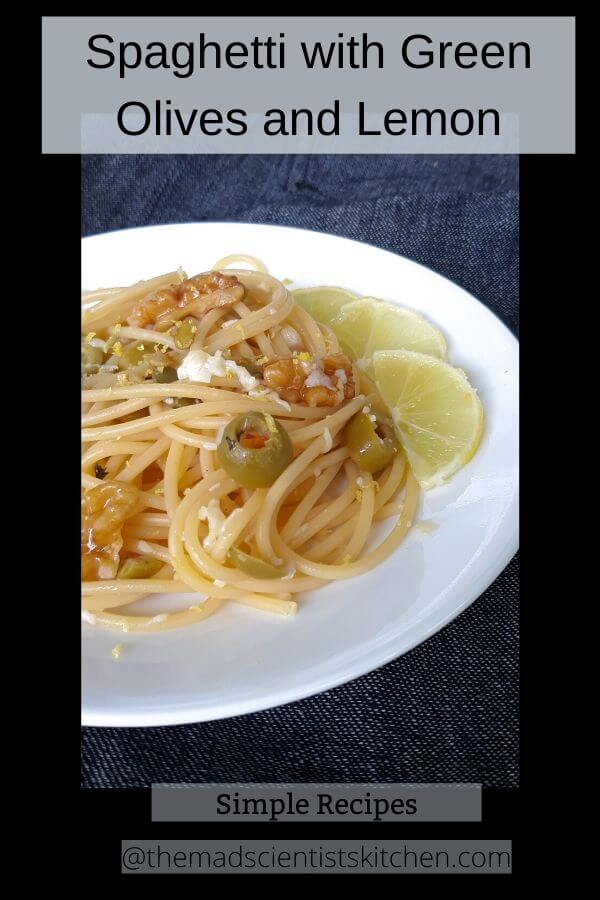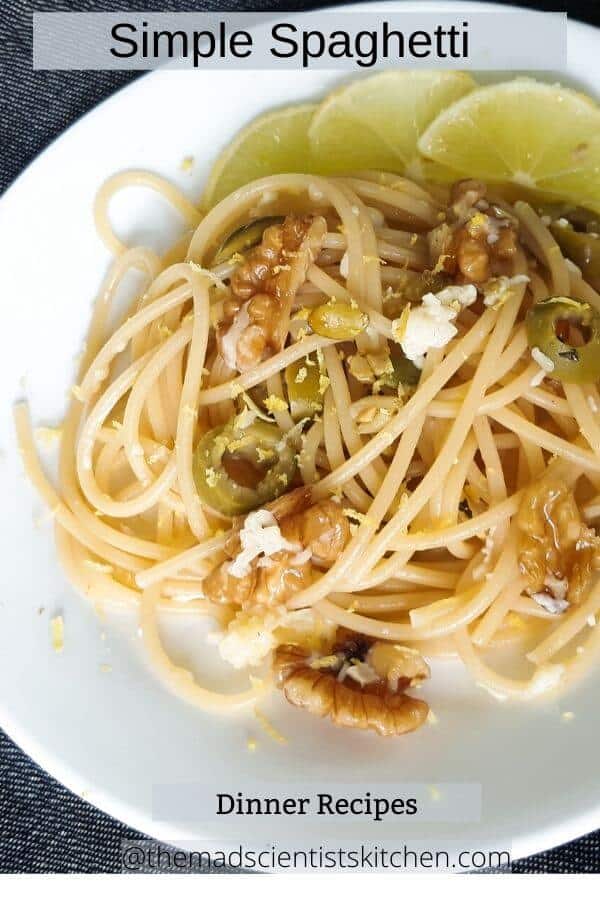 Reader Interactions