Last Updated on
This

 

Homemade Arrabbiata Sauce for pasta is made with fresh tomatoes, garlic, basil leaves and red chilli pepper.
The Italian name of  Arrabbiata Sauce is sugo all'arrabbiata which literarily means angry or spicy.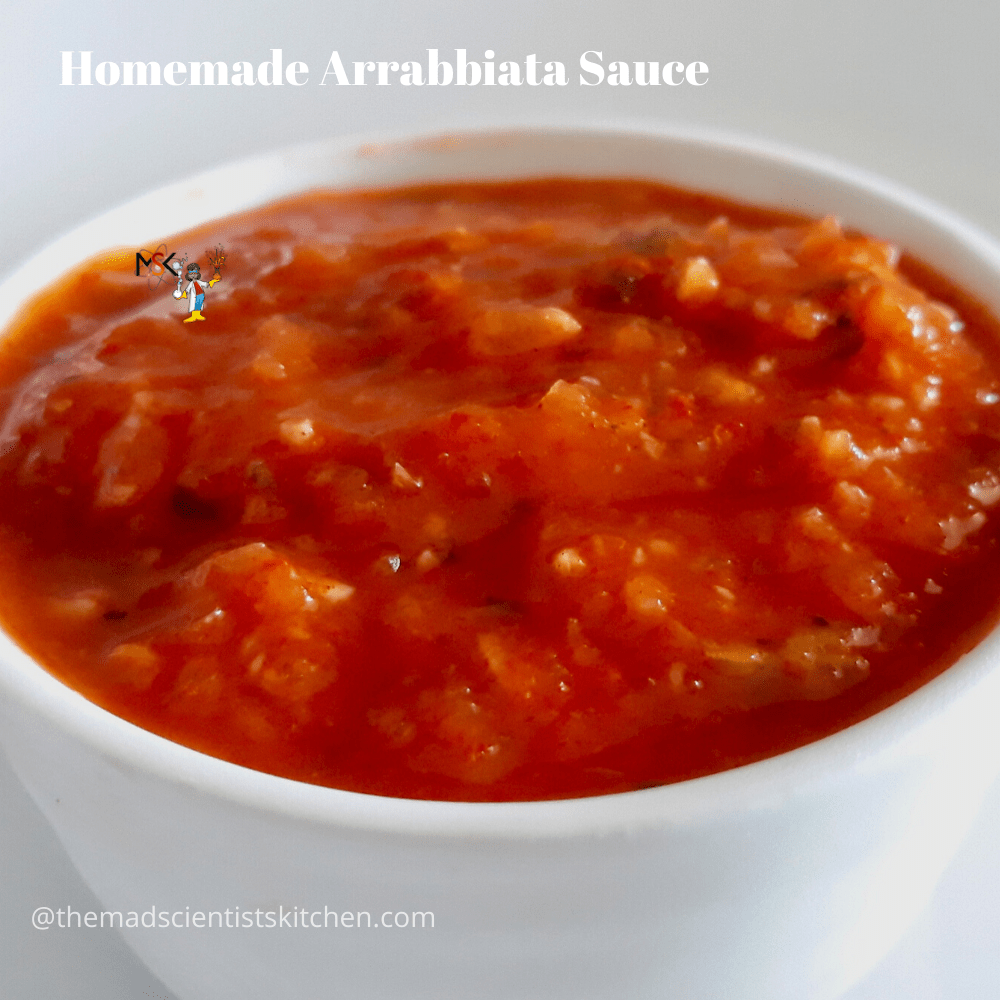 Arrabbiata pairs well not only with penne but with pizza, spaghetti, lasagne, gnocchi. Tastes great as a dipping sauce or even as a sandwich spread or rather a burger spread.
I  love the sauce and have been wanting to redo it as I want to update my pictures and content. My girls love Arrabbiata Sauce and I am guilty of not making it often it is easier to reach out for the bottle. Every time I see fresh basil and tomatoes I think of sauces for pasta and soup.
Do you know that there are 3  kinds of different sauces made from tomatoes and basil namely  Arrabbiata, Marinara and Pomodoro sauce?
The main ingredients of all the 3 sauces are the same tomatoes and garlic,  however, there are subtle differences. 
To make Arrabbiata Sauce you will need red chilli/peppers besides tomatoes garlic, olive oil, fresh basil and salt.
To make Marinara and  Pomodoro Sauce you use garlic, olive oil, fresh basil and salt besides tomatoes as your basic ingredients. There are some other ingredients that can be used such as thyme, oregano, thyme, carrots and onions.
The main difference between Pomodoro Sauce and Marinara Sauces is the consistency.
To make  Marinara Sauce the tomatoes are cut in chunky bits and cooked for lesser time hence the sauce is runny and more liquid. In Pomodoro Sauce, the tomatoes are minced then cooked till thick and smooth.
Anyway, today let us revisit the Simple Homemade Arrabbiata Sauce that happens to be vegan.  Since I do not have access to canned tomatoes and tomato paste I have used fresh tomato puree and 2 tbsp of tomato sauce or ketchup. You can use homemade Tomato Sauce too!
The main ingredients you will need to make Homemade Arrabbiata Sauce are
Olive Oil: the traditional way in which Arrabbiata Sauce is made is with olive oil. However, there were times when I ran out of Olive oil and I used butter. I loved the taste but kiddo was upset with me( because she saw me using butter). This is not the traditional one she kept saying and it definitely not vegan. So the choice is yours if you get vegan butter please use it. The flavour is awesome.
Garlic: much as I hate to say this garlic is the spice that gives the sauce all its taste. Use lots of garlic, more than the 2 tablespoons that I use if you like it.
Red Chilli Flakes: also known as red pepper flakes your sauce will depend on these flakes. Use the ones that come with the pizza delivery or like me crush red chillis in the chutney pot of the mixer.
Onion: you can use are white or red but in my small world, we get red ones so I use these finely chopped.
Tomatoes: I use fresh tomatoes that I peel and puree. I rather avoid the preserved stuff as much as I can.
Tomato Paste: this is one ingredient that is not available in my place so I use tomato ketchup. Here I have used the store brought one, you can use the homemade sauce too.
Basil: use fresh basil you can chop it or tear it up.
Oregano, Parsley, Sage: these are optional ingredients but my Indian tastebuds need them.
Sugar, salt and pepper: to season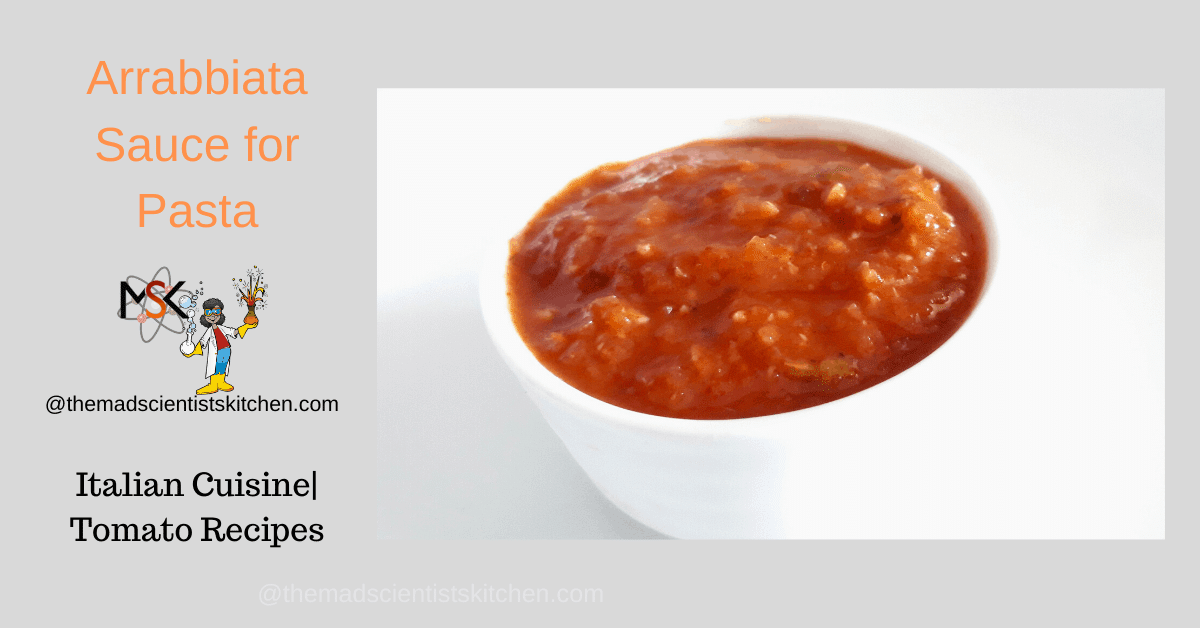 How to make your Homemade Arrabbiata Sauce
Heat the oil/butter in a pan and sauté the garlic and the chilli flakes say for a minute.
Sauté the onions and fry till translucent.
Add the tomato puree and paste.
Cook for 30 minutes. I needed a cup of water.
Add the basil, sugar, salt and pepper. Stir and switch off the gas. Taste and season to your taste,
Serve warm.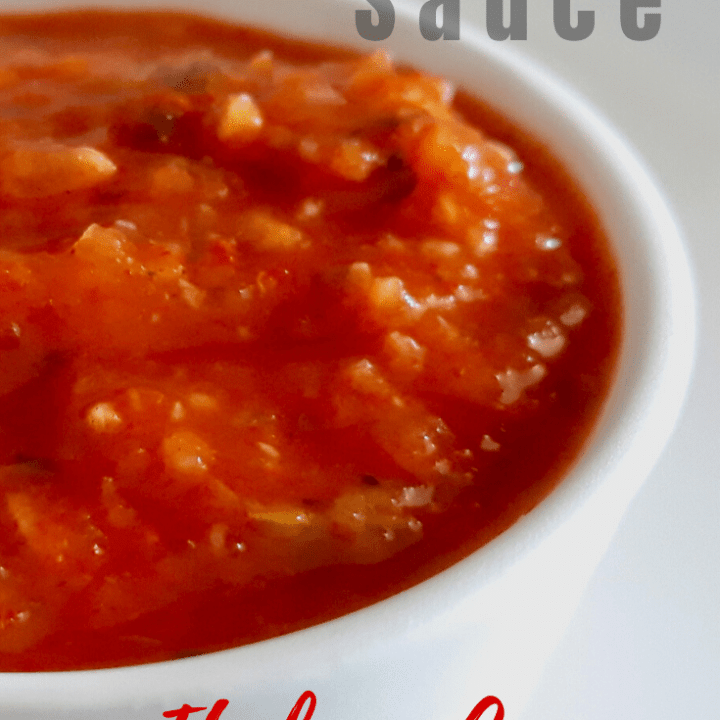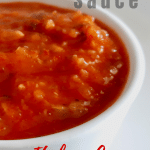 Print Recipe
Arrabbiata Sauce for Pasta
Simple yet delicious Homemade Arrabbiata Sauce made from the freshest of tomatoes and basil.
Equipment
Kadhai/wok

Spoons and Ladles
Ingredients
3

tbsp

olive oil

4

tsp

chilli flakes

crushed

2

tbsp

garlic paste

1

cup

onions

chopped

2

tbsp

tomato paste

3

cups

tomato puree

1

cup

water

1/2

cup

basil

chopped

1

tsp

sugar

Salt to taste

½

tsp

peppercorns

freshly crushed

½

tsp

oregano

optional

½

tsp

sage

optional

½

tsp

thyme

optional

A pinch of rosemary

optional
Instructions
Heat oil in a large kadhai/wok over medium heat.

Sauté garlic and the red chilli flakes for say 1 minute.

Stir in the onions and fry for 2-3 minutes till they are translucent.

Add the tomato paste, and tomatoes puree.

Add the water as needed so that the sauce does not stick or burn.

Cook on low flame for 30 minutes or till you get the consistency you want.

Add the basil, salt, pepper, sugar. Add oregano, sage, thyme, rosemary if using.

Adjust the seasonings use red chilli flakes if you wish.

Ladle over the hot cooked pasta of your choice.

This sauce stays well in the fridge for 3-4 days.
This an old post that I am updating with newer pictures and write up as apart of the group Foodies_RedoingOld Post this was my older picture.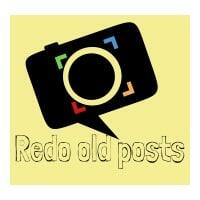 The other Sauces that may interest you:
Pin for Later: