Vegetarian Tehri My Tryst With Awadhi Cuisine
This delicious Vegetarian Tehri recipe is an aromatic pilaf is a speciality from Awadhi Cuisine.
This cross between a biryani and pulao satisfies my needs for rice-based one-pot meals.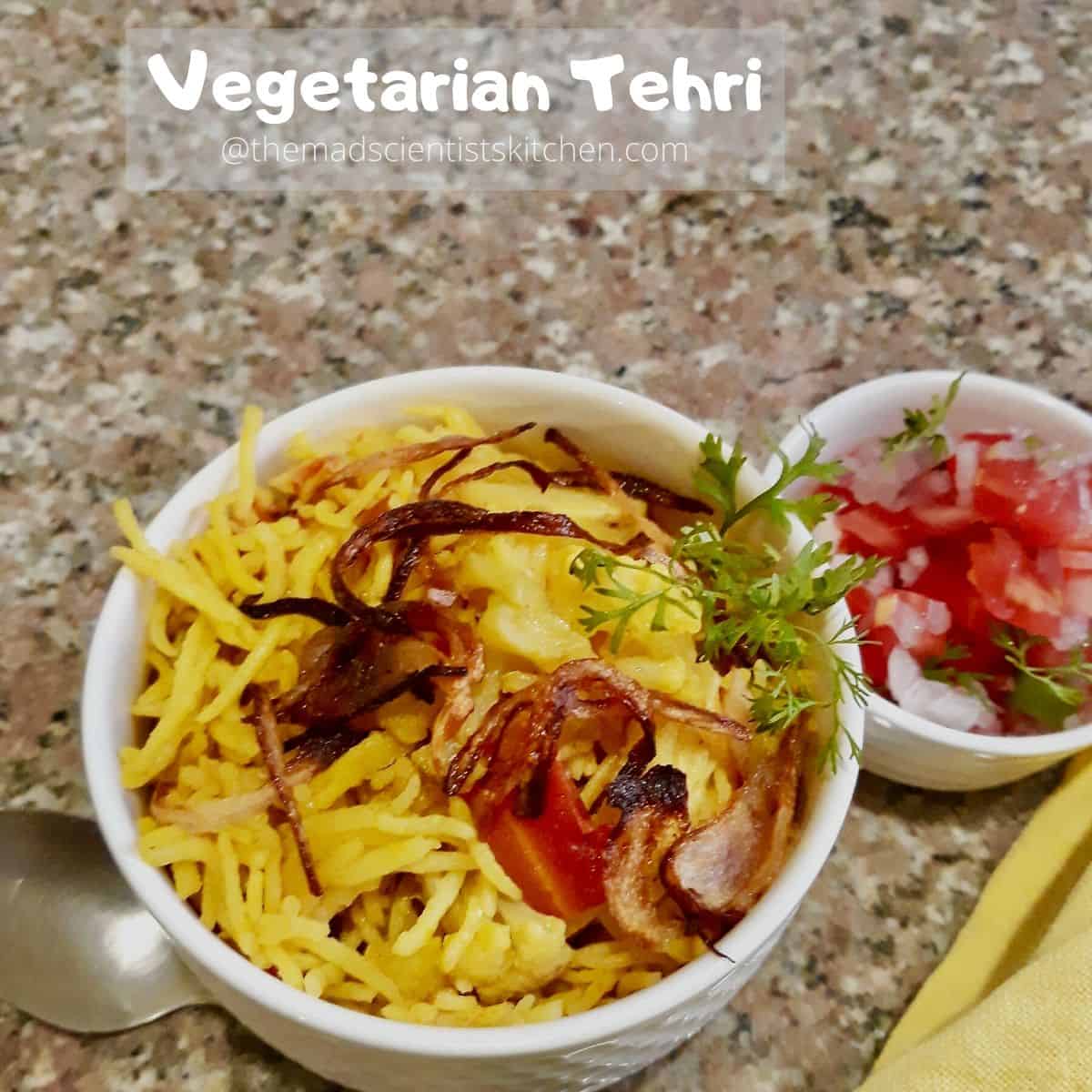 With this fragrant and delicious Tehri my opinion that Awadhi Cuisine is a difficult cuisine, has changed. This gluten-free pulao can be made low fat, nut-free. If you want it vegan avoid the ghee that I have used. The best part is you can cook Tahari or Tahri on a weekday when you are short of time but need a healthy dish that includes veggies too.
So why am I cooking Tehri, Tahari or Tahri and sharing it today? Today is Monday, FoodieBloghopMonday where we share themes and decide a common one and post. Narmadha of Nams Corner our hostess suggested using rice as the star ingredient and here it is #240CookingwithRice. Narmadha has some rice recipes you may enjoy Peanut Rice and Coconut Milk Rice which I plan to make sometime later during the week.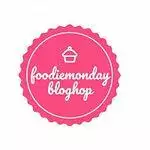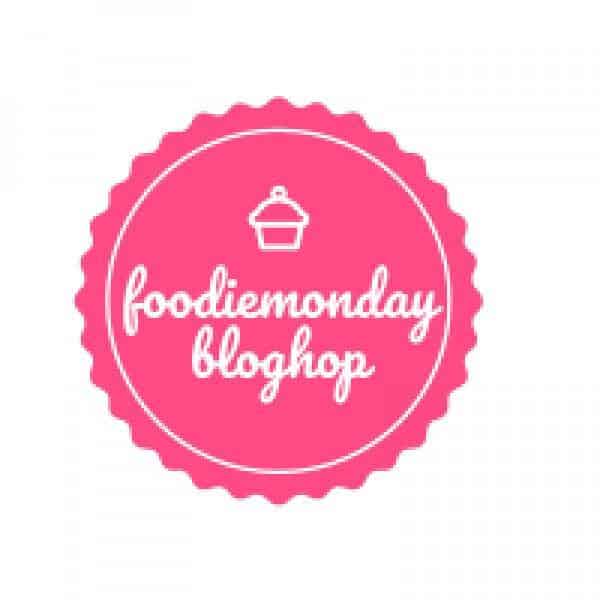 Amid lockdowns, food shortages, trying to stretch the single vegetable to many dishes, not wasting food (and actually I am getting a feel of how my grandmothers managed) and we are moving towards #ZeroWaste. I was totally out of rice now slowly since the supply chain has started we are getting food and groceries. The lines are long but at least we are getting them.
So let us take a look at the easy yet yummy one-pot aromatic Rice dish that I am in love with.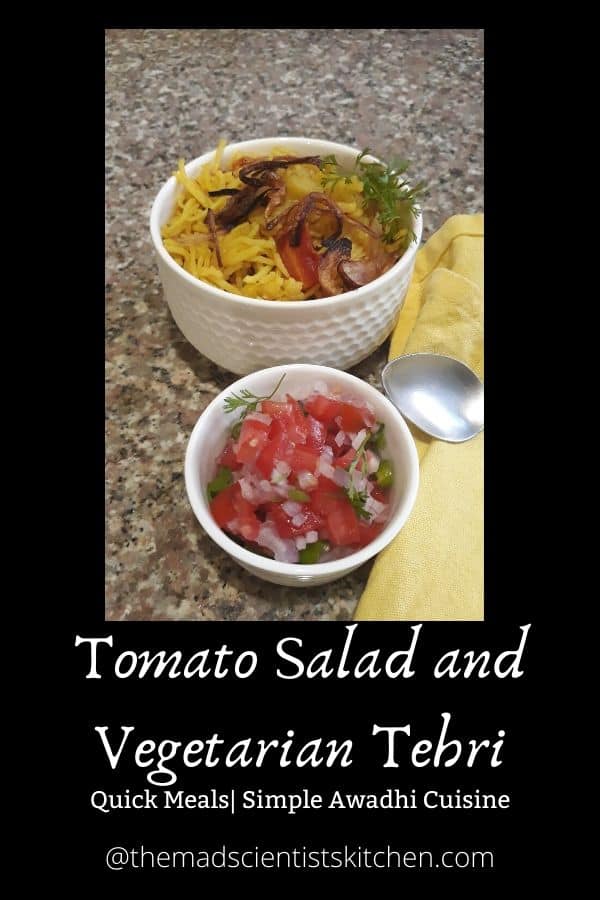 Contents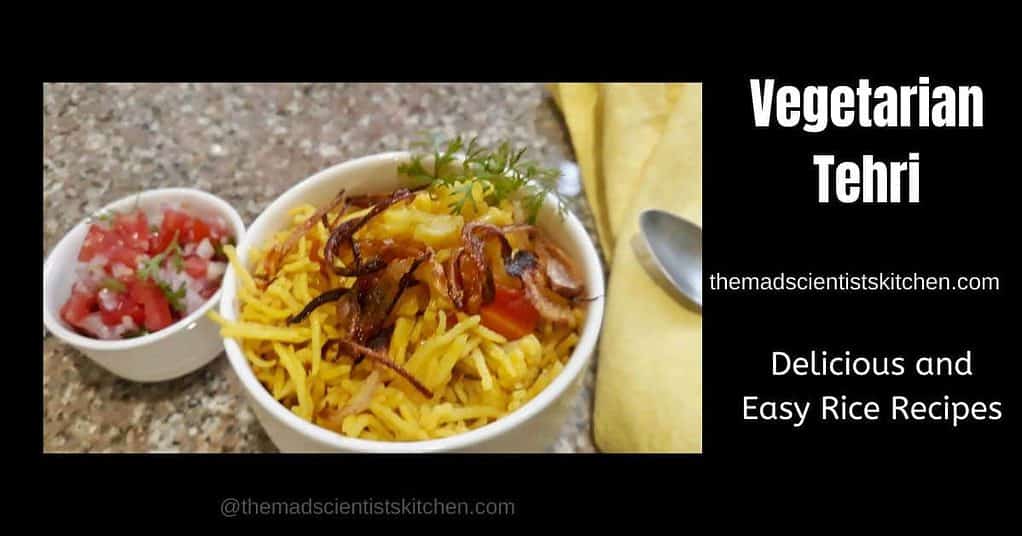 Tahri is also called as Tehri, Tehari or Tayari according to Wikipedia.
Tehri and Tehari are the vegetarian versions of biriyani. It is not elaborate as a biriyani but better than a pulao. Tahri was apparently developed for the Hindu Bookkeepers of the Nawab of Awadh.
Tehari is not limited to Awadh you will be surprised that there are
Uttar Pradesh style,
Hyderbadi style,
Kashmiri style and is popular as street food.
Pakistani style,
Bengali style and
Bihari version of Tehri.
The versatility of the dish is amazing.
Cook in one pot but the methods can be

on the stovetop in an open pot,
in a pressure cooker,
in a rice cooker,
I guess it will work in an instapot too.

Cooking ingredients can be

You can make it with or without onion and garlic.
with any veggies of your choice
Tehri can be cooked with mutton, chicken too. And it will taste very delicious.
Basmati Rice: The best possible basmati rice as rice is what Tehri is all about.
Vegetables: Use vegetables you wish but the common veggies are potatoes, cauliflower, carrots, peas. I have used onions, potatoes and cauliflower and a carrot.
Ghee: As in any Nawabi cuisine spices and ghee play very important roles. The rice is mildly spiced and  ghee is an important ingredient add lots to the dish. I have used homemade Ghee.

In case you want to make a Vegan dish avoid the ghee use oil like vegetable oil, rice bran or sunflower oil.

Whole Masala: The whole masala that I have used are jeera, black pepper and bay leaf. I added these directly in the pan in the ghee.
Ginger garlic paste and turmeric: Haldi/Turmeric is the reason for the distinctive yellow colour of the rice. Ginger and garlic are the flavouring agents.
Water: Use regular water to make tehri and the proportion is 1 rice 1- ½ water. My mother's measure was that the water should be over the rice in the pot at one knuckle level which is about an inch.
Salt: to taste.
For a non-vegetarian version: In case you are making a non-vegetarian version, you will need your meat and I guess you will have to add it to the pot after the garlic and ginger are sauteed.
Making Tehri is simple as you do not have to grind, pound or grate any masala.
Soak the rice: for ½ an hour then rinse it under running water until the water runs clear. This way the grains remain separate when cooked.
Chop the veggies: I have used sliced onions, ginger and garlic paste, cauliflower and potatoes and a carrot.

You can use beans, carrots tomatoes too. Also, make big pieces of the veggies.
In most pulao recipes you cook the veggies separate but in Tehri they are cooked together.
Remember, that the cooking time will be different for different veggies. So in case, you do not want squishy veggies add them separately.

Tomatoes: Some recipes use tomatoes but I have not if you plan to add puree them and add to the sauteed onions.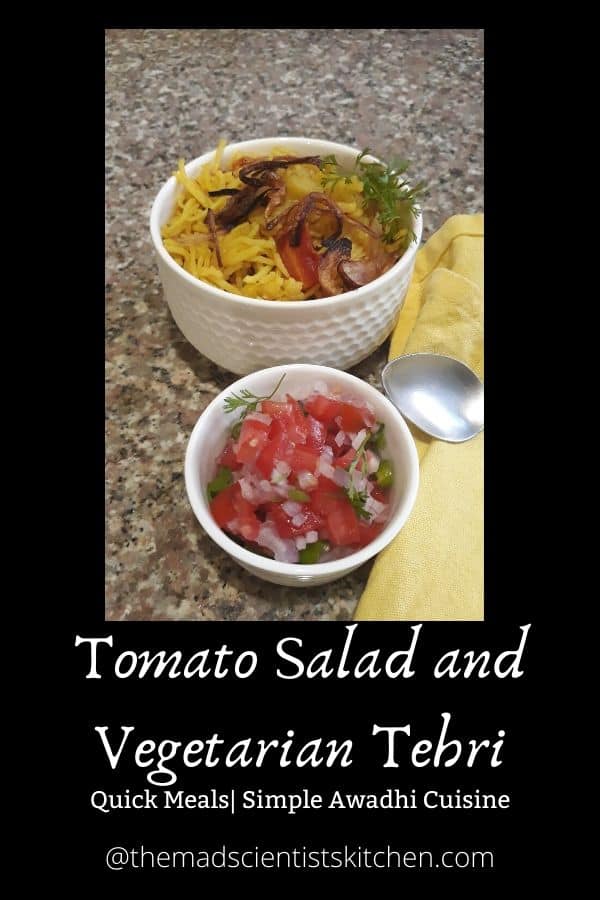 Generally served with a salad on the side it makes an amazingly aromatic one-pot meal. Just because I feel we need to have a protein I served it with dal on the side and my Sunday meal is all done.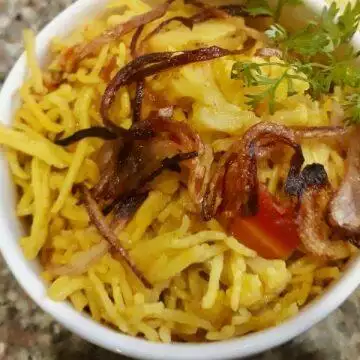 Equipment
Kadhai/wok

Spoons and Ladles

Knife
Ingredients
1

cups

basmati rice soaked

2

tablespoon

ghee + 4 tbsp

1

teaspoon

jeera

4-5

pepper corns

2

bay leaves

2

tablespoon

garlic paste

½

tablespoon

ginger paste

½

teaspoon

turmeric

2

onions sliced +1 sliced

2

potatoes

1

Cup

cauliflower

chopped

1

carrot

chopped

Salt to taste
Tomato Salad:
2

tomatoes

chopped fine

1

onion

chopped fine

1

green chilli

chopped fine

½

teaspoon

lemon

optional

salt to taste
Garnishing
coriander leaves

fried Onions
Instructions
Apply a little salt, turmeric to the washed cauliflower and set aside. (this is an optional step that I have added as we do not like the vegetable too soft but I want the flavours.)

In the cooker or any heavy-bottomed pan heat the ghee add the jeera, pepper and bay leaf and stir till aromatic. You need not wait for long. It gets done in a jiffy.

Add the 2 sliced onions and fry till the onions become brown.

Meanwhile, in a small bowl add the ginger garlic paste with turmeric. Add about 1-2 tablespoon water and mix well set aside.

Add the ginger-garlic paste mixture you had made And sauté till ghee starts coming out.

Add the potatoes, salt and stir fry for 2-4 minutes.

Once the potatoes look a little done add the soaked rice plus 1-½ cups water.

Cook till the water reached to the height of the rice and bubbles a little.

I now added my cauliflower and carrot mixed very gently with a chopstick.

Cover with the lid. When I used my cooker I just waited for the whistle to just dance a bit (if you get my drift) or for the pressure to build then switched off the cooker. Cover and cook in an open pan till done.

While the Tehri is cooking in a kadhai heat the 4 tablespoon of ghee. 

Add the sliced onions, stir and add a pinch of salt. Fry the onion till brown. Drain and set aside.

Meanwhile, your Tehri must be ready. Let it sit covered for about 5 minutes. 

Open the pan and add the ghee in which you have fried the onions.

Make a salad of tomatoes, onions green chilli, lime, salt and coriander leaves mixed.

Serve Tehri garnished with fried onions, coriander leaves and tomato salad and Dal of your choice.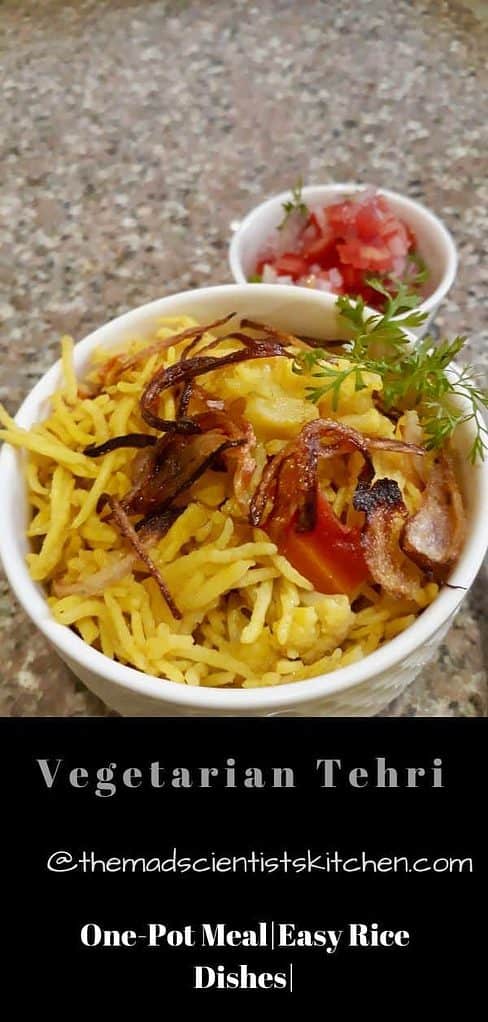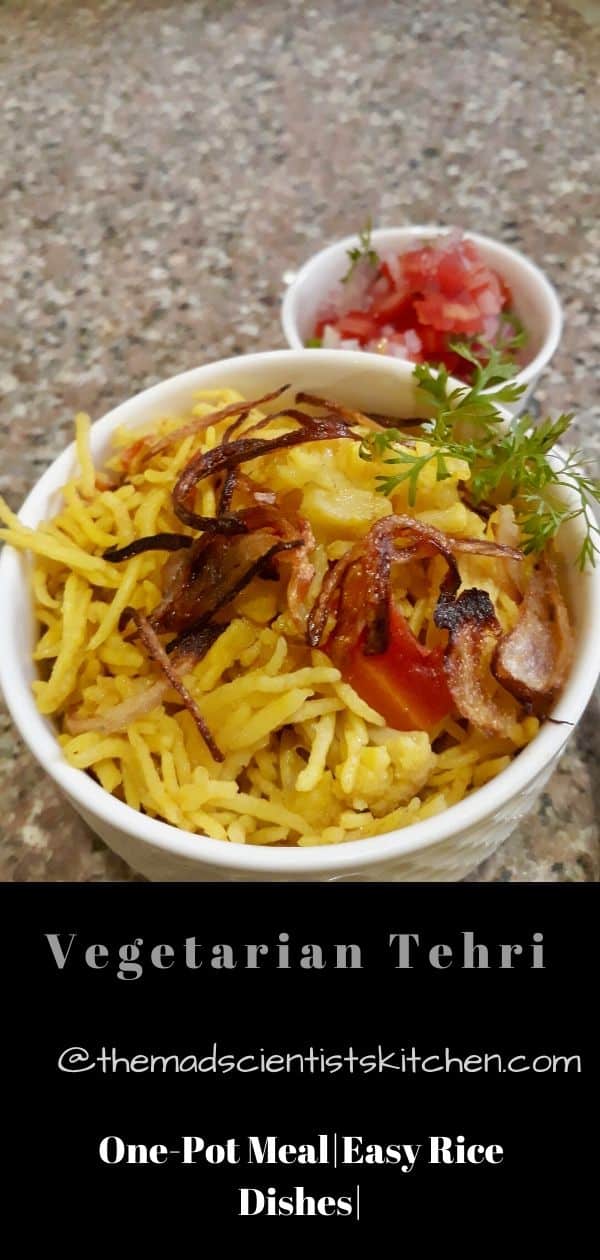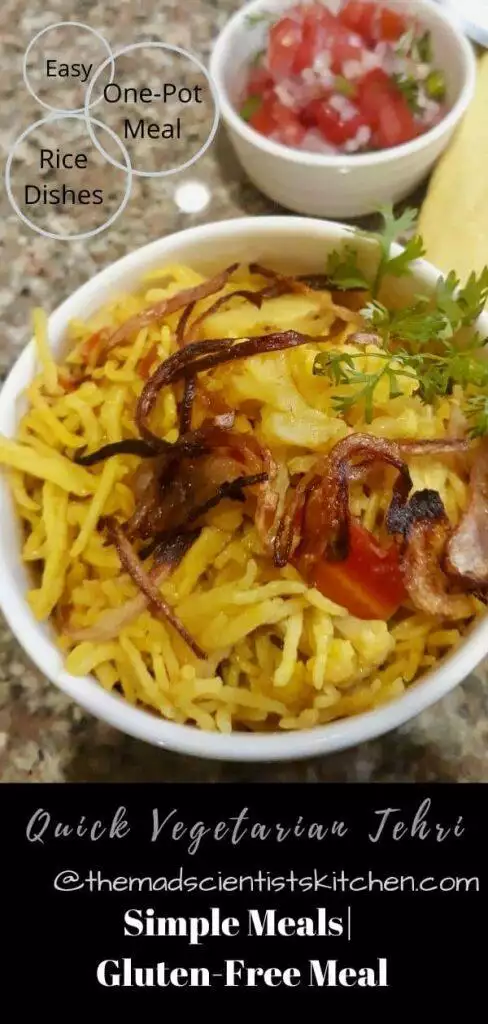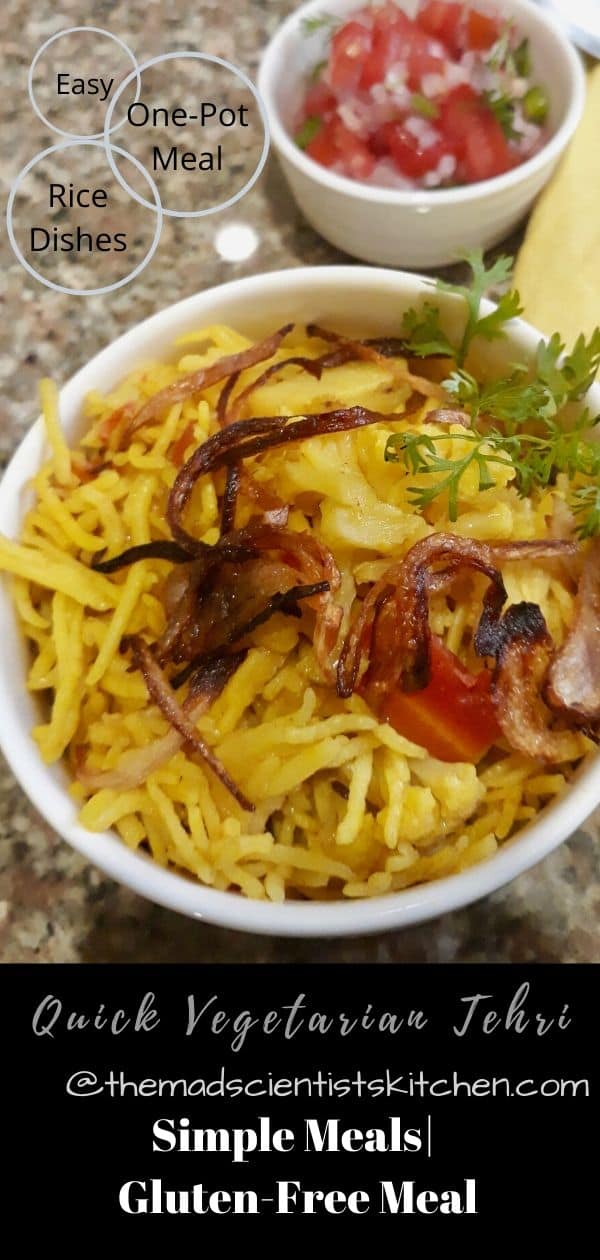 Reader Interactions