Kashai Recipe, a Traditional Medicine
Kashaya has become a common drink at homes.
Are you scared when one family member sniffles? Would you rather build resistance and good health with traditional Ayurvedic medicines? Read on for this easy way to build good health. If you like visuals check my video. Spread the love, share and like my post. Sign up for my newsletter! (link below)
Why not a Kashayam is made from ingredients in your pantry and home garden gives you the greens needed. A Kadha, as it is also called is safe to combat seasonal infections and increase your immunity. Most of the Kasai may protect you from bacterial infections very common in the monsoon season.
I used to always curse this strong liquid that Amma gave me to drink every time I had a cold which was often by the way. My sister escaped because she never had a cold and my poor brother had dring eggnog so I think I got the better end of the deal. 
But still, the ingredients used were darkly suspect.  Amma started off with simple enough tulsi, ginger, cloves, coriander seeds, jeera, pepper, haldi. It was after that the black magic started she branched out depending on (what I felt was her mood then) added this and that. Sometimes she added raisins and lemon, or jastimadh to name a few. It is only now I realise that most of what she did helped me to become more resistant to colds etc.
Presently, in my home, my very reluctant husband has started drinking  Kasai. The question that he always asked was," Sher bhi kadbi ghaas kahta hai?" Does a lion eat grass! Now be quietly drinks it, asks me if I have made haldi doodh!
What happened was during the lockdown we received a lot of video and writeup on good practices thanks to Whattspp. But basically both hubby and I were reluctant to follow any of them blindly.   So we did the next best thing asked our friends who are in the medical profession and then we added those in our lifestyle.
It is only then that Girish, my husband has started during this brew. Then there is steaming and of course, washing hands and feet as soon as we come from outside was always a practice.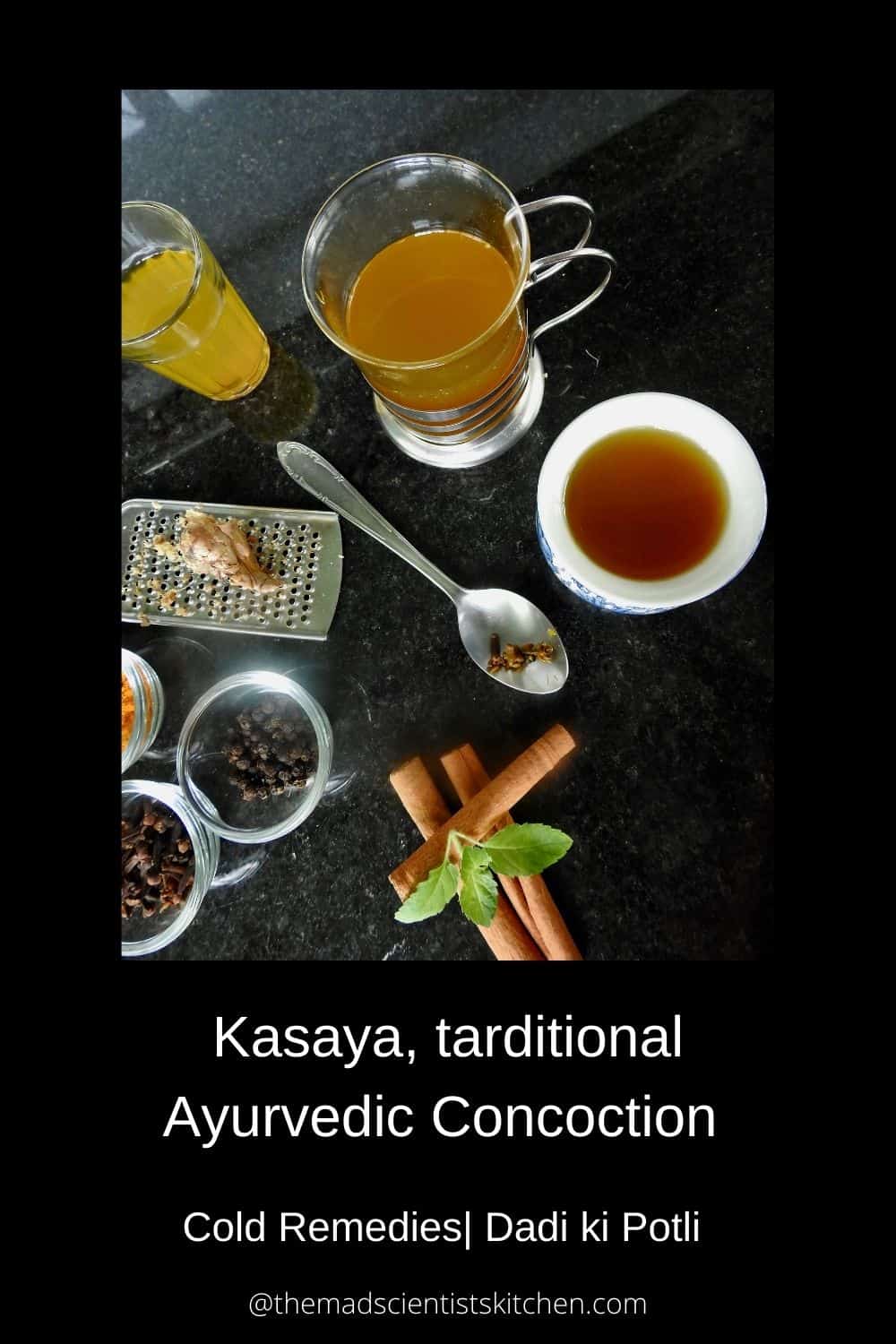 Monday, Foodie Monday Bloghop day! Mondays are never blue for the anticipation as what someone will post and what new is always there. As a group, we decide on a theme that one of the members proposes. We vote and then decide on the themes. This week it is Aruna's turn and we voted for #263 Herbal & Health Drinks. Aruna blogs at VasusvegKitchen one recipe that has caught my eye is Pachai Sundakkai Thogayal, Bottle gourd curry in milk.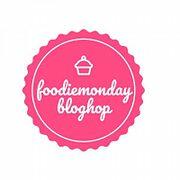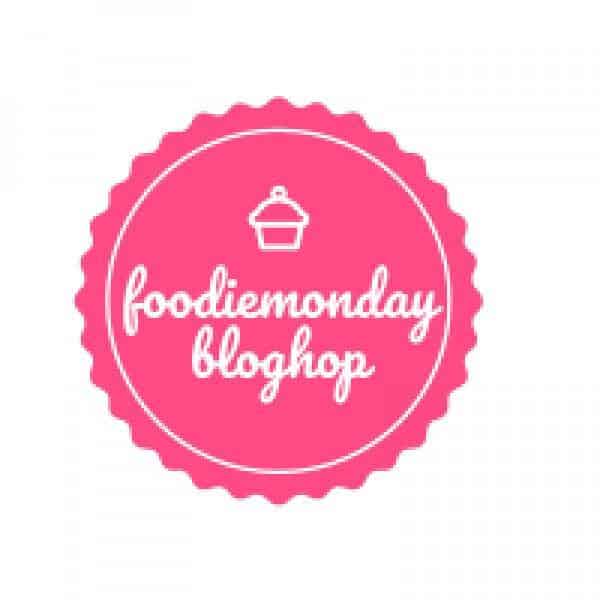 Kwath, Kasha as it is also known, is a common ayurvedic concoction. A of tea made with herb or a variety of herbs.  Kashayam or as it is also known is hence a generic term and is used to treat ailments from cough, cold or indigestion.  Kasayam is not much appreciated by young and old as they are generally bitter and foul-smelling dark liquid.
In the local jargon, this is drink is called Kadha is something that is had every time someone gets a cold or the throat starters itching.
When administered to toddlers there is lesser ginger, pepper, cloves more of raisins. I know my daughter's Nanny used to keep sliced onions and sprinkle sugar in a plate. She kept this plate inclined. Then liquid that was collected she gave my child, it is a medicine against a cold and running nose.
So my ingredients in the Kasayam are 
Ginger: I use fresh ginger grated, you can use it minced or crushed too. If you cannot source fresh ginger use soonth or dry ginger.
Tulsi leaves: Use 2-4 leaves from holy basil. 
Cloves: Add 2 cloves per person to my mixture. This has to be whole.
Cinnamon: Use a pinch of cinnamon powder or a small stick of dalchni.
Haldi: turmeric powder, in case you can get fresh turmeric roots use them.
Coriander seeds and Jeera Seeds: use about ½ a teaspoon of these seeds they help in easing the congestion.
Jaggery: use as per taste. I will recommend using jaggery to refined sugar not only does it sweeten the concoction it has minerals in it. You can add honey too if you wish.
Elachi: you can add green or masala elichi.Today I have not added.
Bay leaf: 1 leaf
Lemongrass: my plant has died out on me so I do not have any but you can use 2-3 leaves.
If you do not have any ingredient it is okay to skip it. But see that you add ginger, turmeric, pepper and cloves. 
Put all these ingredients in a vessel add water and bring to boil. 
Let the water boil down to half.
Strain and remove the cloves and add them to the individual cups. It is important to chew these up. It may feel pungent at first but by and by you do not find it pungent.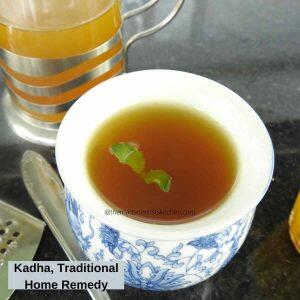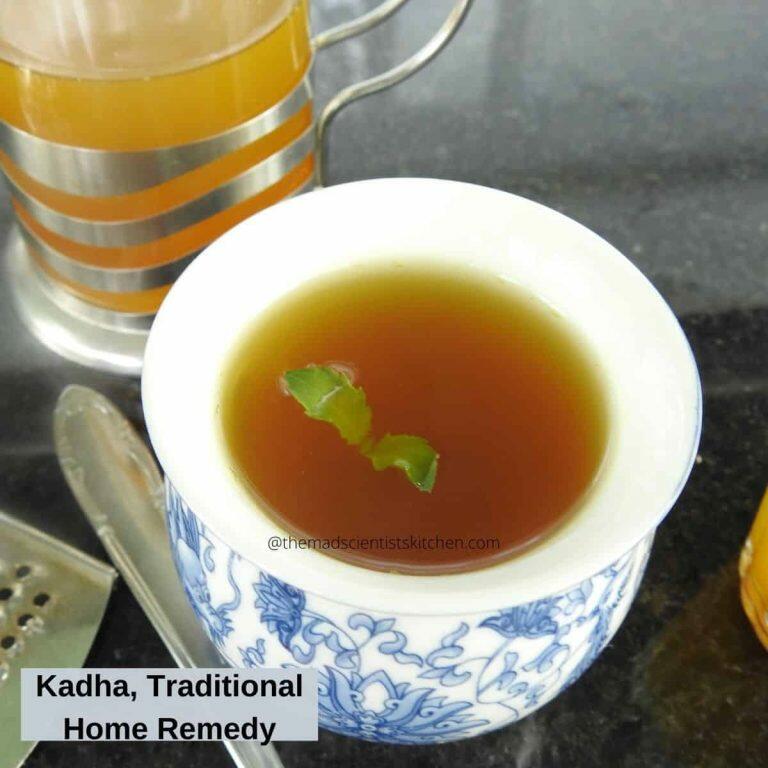 Kashai Recipe, a Traditional Medicine
A Kadha, as it is also called is safe to combat seasonal infections and increase your immunity. Most of the Kasai may protect you from bacterial infections very common in the monsoon season.
Print
Pin
Rate
Equipment
Mortar and Pestle

Pan

Strainer
Ingredients
½

teaspoon

coriander seeds

½

teaspoon

jeera seeds

1-

inch

cinnamon stick

5-6

peppercorns

1

elichi

1

bay leaf

4

tulsi leaves

1

teaspoon

ginger grated

½

teaspoon

haldi

6

cloves

3

cups

water

jaggery as per taste
Instructions
In a mortar pestle crush coriander seed, jeera seeds, cinnamon stick, peppercorns, elichi.

Add in all the ingredients and bring to boil.

Boil down to ½ the original quantity.

Strain and transfer the cloves in the cups.

Serve hot or warm as you wish.
Video
Nutrition Facts
Kashai Recipe, a Traditional Medicine
Amount Per Serving (1 g)
Calories 1.8
* Percent Daily Values are based on a 2000 calorie diet.
Disclaimer: Please note these are approximate nutrition figures. You are requested to confirm with a qualified Dietitian.
Now I do know of people adding neem leaves to this concoction. I have never tried it nor has my mother. 
Black pepper aids in combating respiratory conditions and rejuvenating the lungs.
Do you know for the absorption of turmeric by the body you need to have black pepper! Makes sense why rasam powder has jeera and pepper and you add turmeric in the rasam. We all know how good you feel when you drink a hot bowl of rasam when you have a cold.
Please bear in mind that I am not a medical practitioner. These remedies work for mild cases.
Please call on your doctor if you find it difficult to breathe, coughing up blood,
Have a fever, weakness, shivers.
Your phlegm is green or yellow.
Reader Interactions