Hand Whipped Dalgona Coffee
Dalonga Coffee is a new trend in Coffee and is named after a South Korean toffee Dalonga, a sugary confectionary.
The other day I happened to read in my Google news about Dalgona Coffee. I had never heard about it and was quite sceptical about.
Will the coffee will thicken or taste good was my doubt.
Whipped Coffee is simple to make and the ingredients were at hand I tried it! And Love it!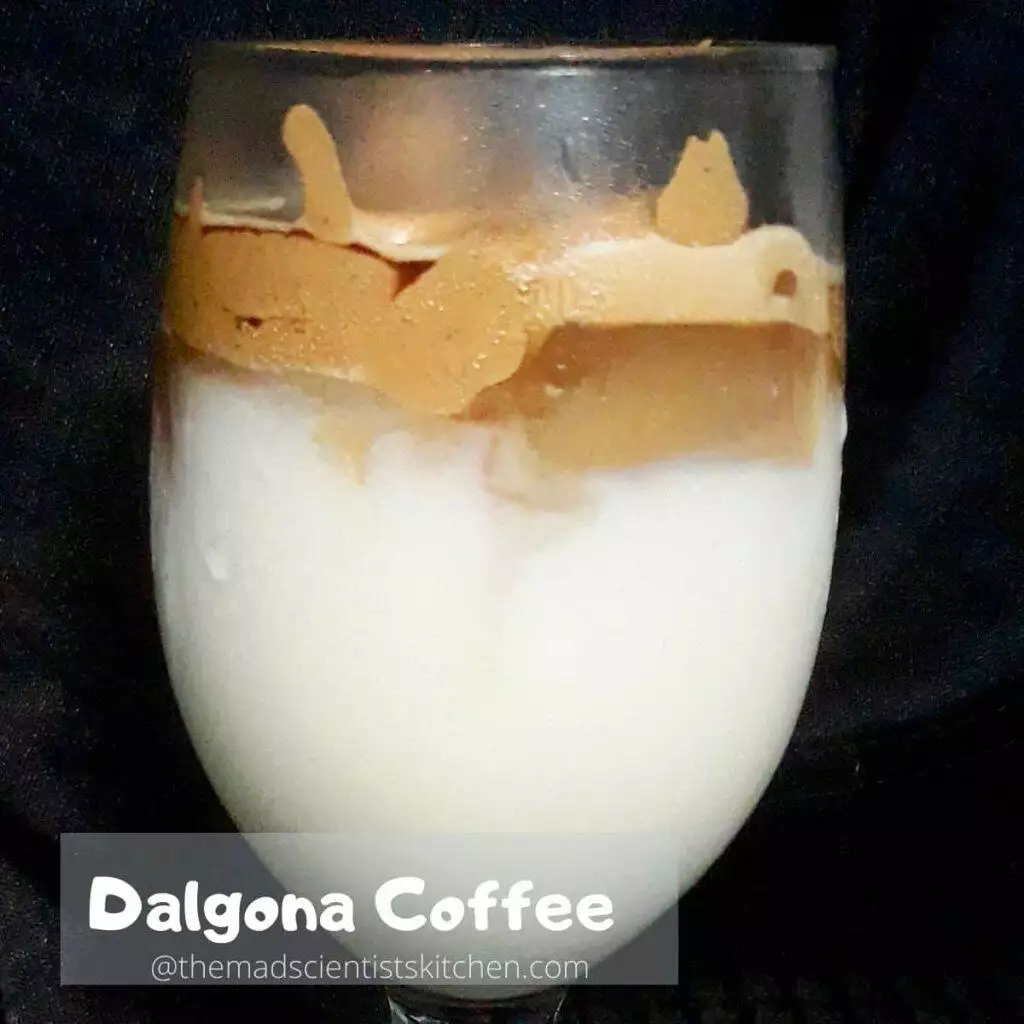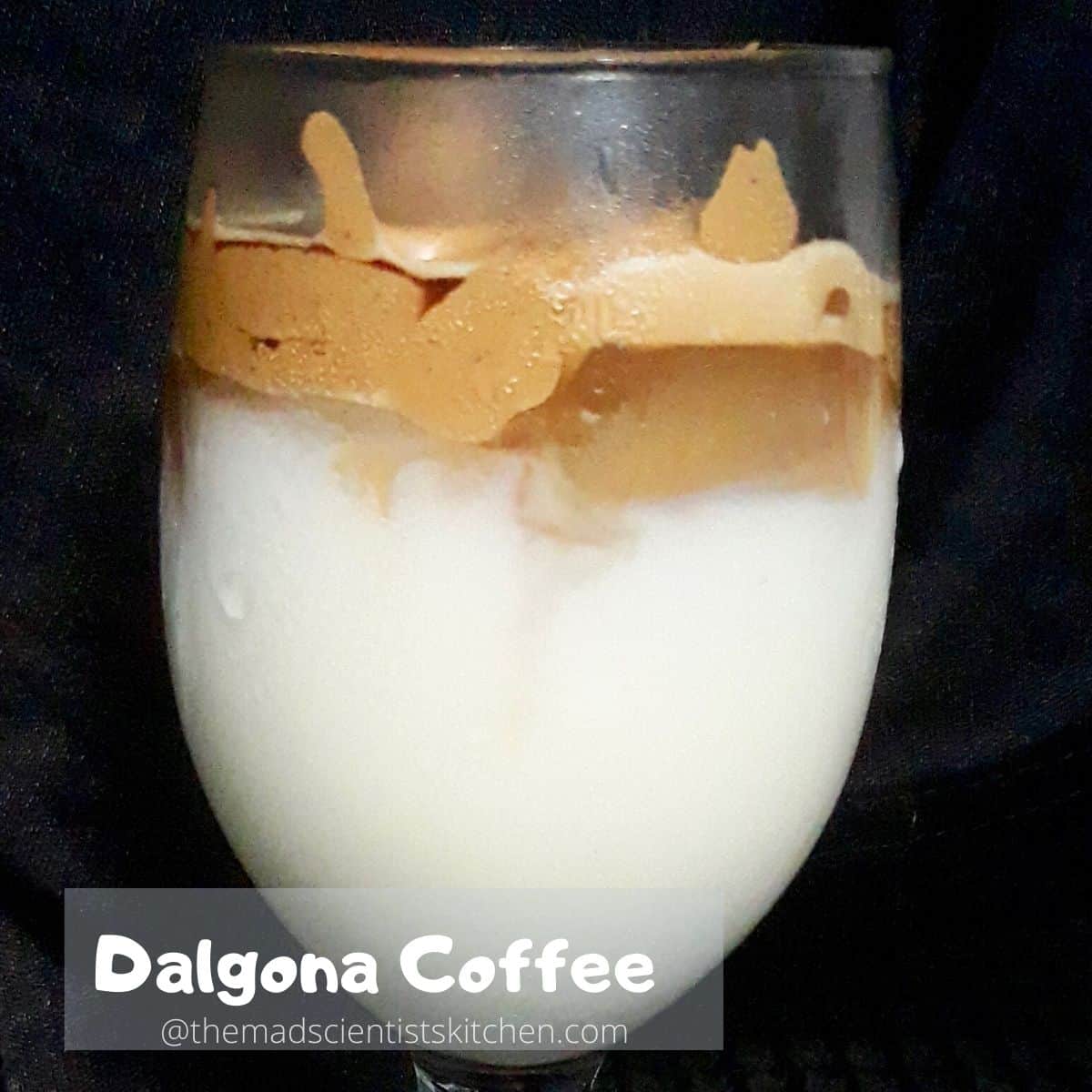 How I wish I had taken pictures of the coffee sitting on chilled Almond Milk. Now we have a curfew and I am rationing out some items like milk. Once the curfew is lifted I will make it yet again and share pictures. I took the pictures!
But the reason I am posting now is that today the group  Healthy Wealthy Cuisine. Today for #83 CoolColors suggested by Sasmita. Here are the member shares. Shalu Jain's Pineapple Mint Mojito, Preethi's Mint Mojito Mocktail(with Coconut Pulp), Jayashree's Revitaliser, Swathi's Mango and Passion Fruit Iced Tea,Sujata's Orange Grape Juice with Fresh Turmeric Mint and Lemon, Narmadha's Pineapple Juice.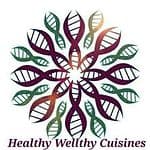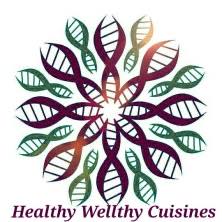 I need refreshing drinks I will opt for Beetroot Lassi, Mango Lemonade, Pankam, Bael Ka Sharbat. But hubby and Father in law will prefer Taak, Tender Coconut Falooda. The girls will love it if I serve them Coke or Cranberry Sangria virgin, of course, their favourite was this Twilight! They read the Twilight series and anything with the name was acceptable.
So let us head back to Dalonga Coffee also called Whipped Coffee and check out a few things, like
Contents: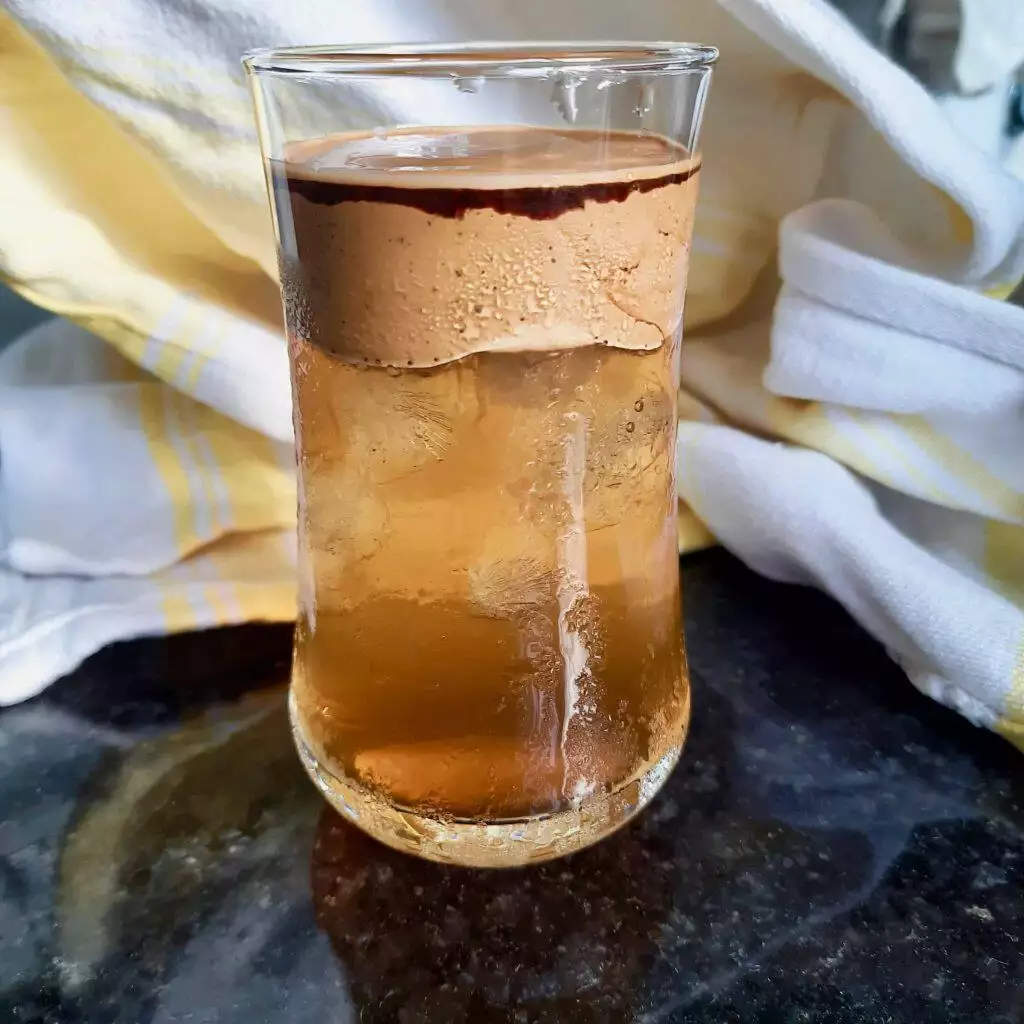 You can use any fancy coffee powder like espresso, caramel I used plain old Nescafe.
The coffee is made thick by whipping instant coffee, sugar and hot water.
In a small bowl/cup add the ingredients. Use your spoon or fork and start whipping up the mixture. Very soon you will find it thickening up.
If you have an electric beater you can use it but the Cappuccino beater/frothier is of no use while beating the mixture up.
Once the coffee thickens you can be top it on chilled milk. Since the coffee mixture is light and airy it sits on top of the milk layer.

Any plant-based milk okay as is regular milk.

You can also like my daughter did mix it in hot water amazing filter coffee tasting coffee.
Or make a cappuccino or a latte with it.
I have hence topped the Dalonga Coffee to ice cubes and shaken it up.
Whatever is your method the coffee is as delicious as it looks.
I will prefer to make the Dalgona coffee early in the morning when no one is around as beating the coffee will be quite soothing.
Instant Coffee: use any instant coffee. I have used Nescafe.
Sugar: I am using regular cane sugar. You can try brown sugar.
Water: Use hot water to mix the ingredients.
Milk: Chilled milk, I generally buy milk with 6% fat and skim the cream away.

Try regular toned milk or skimmed milk.

Ice Cubes: Definitely recommend using ice cubes. Maybe next time I will try adding some fruit or petals to the ice.
Add chilled milk in a glass.
Add ice and set in the refrigerator till needed.
Add the coffee, sugar and hot water to a cup or bowl.
Beat well. The coffee will thicken and lighten up.
When the mixture is so thick and frothy that it takes a lot of time to drop from the spoon it is ready to use.
Top the glass with the coffee mixture.
Stir as needed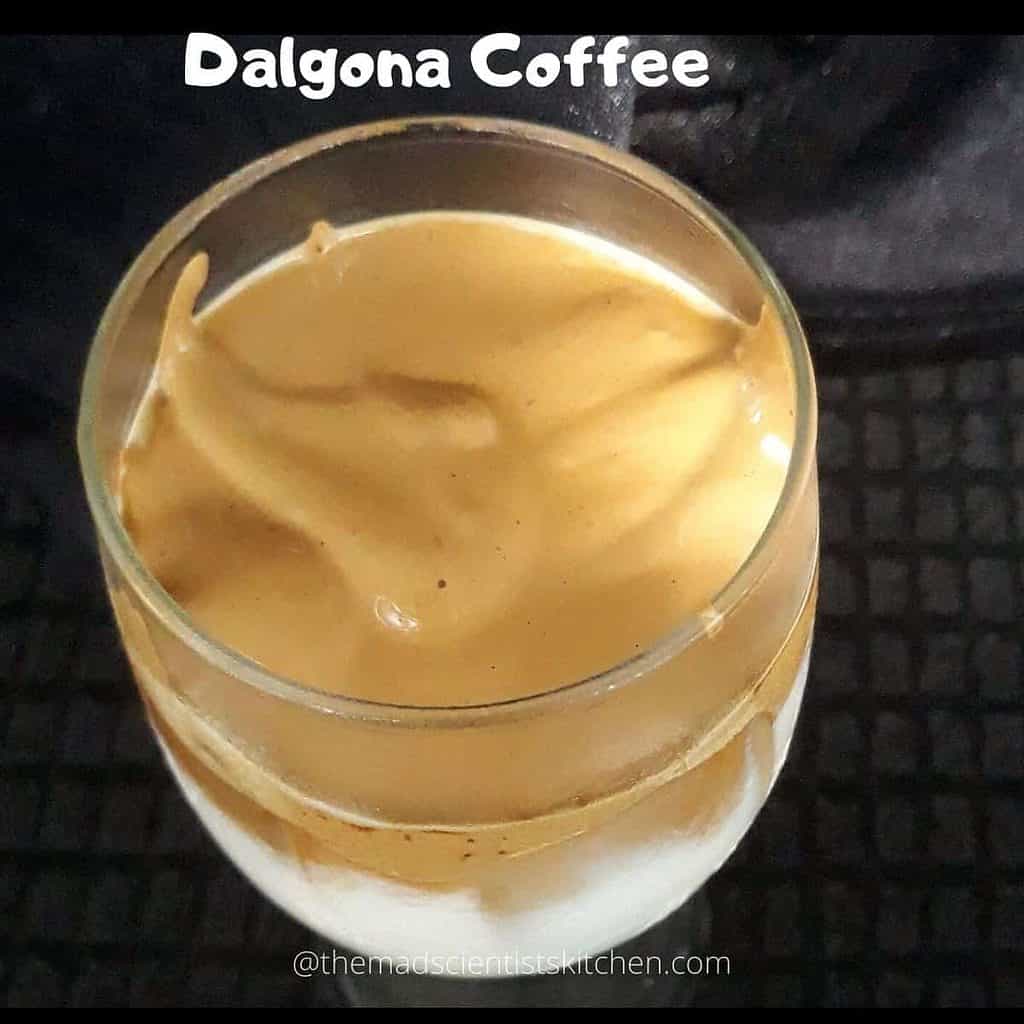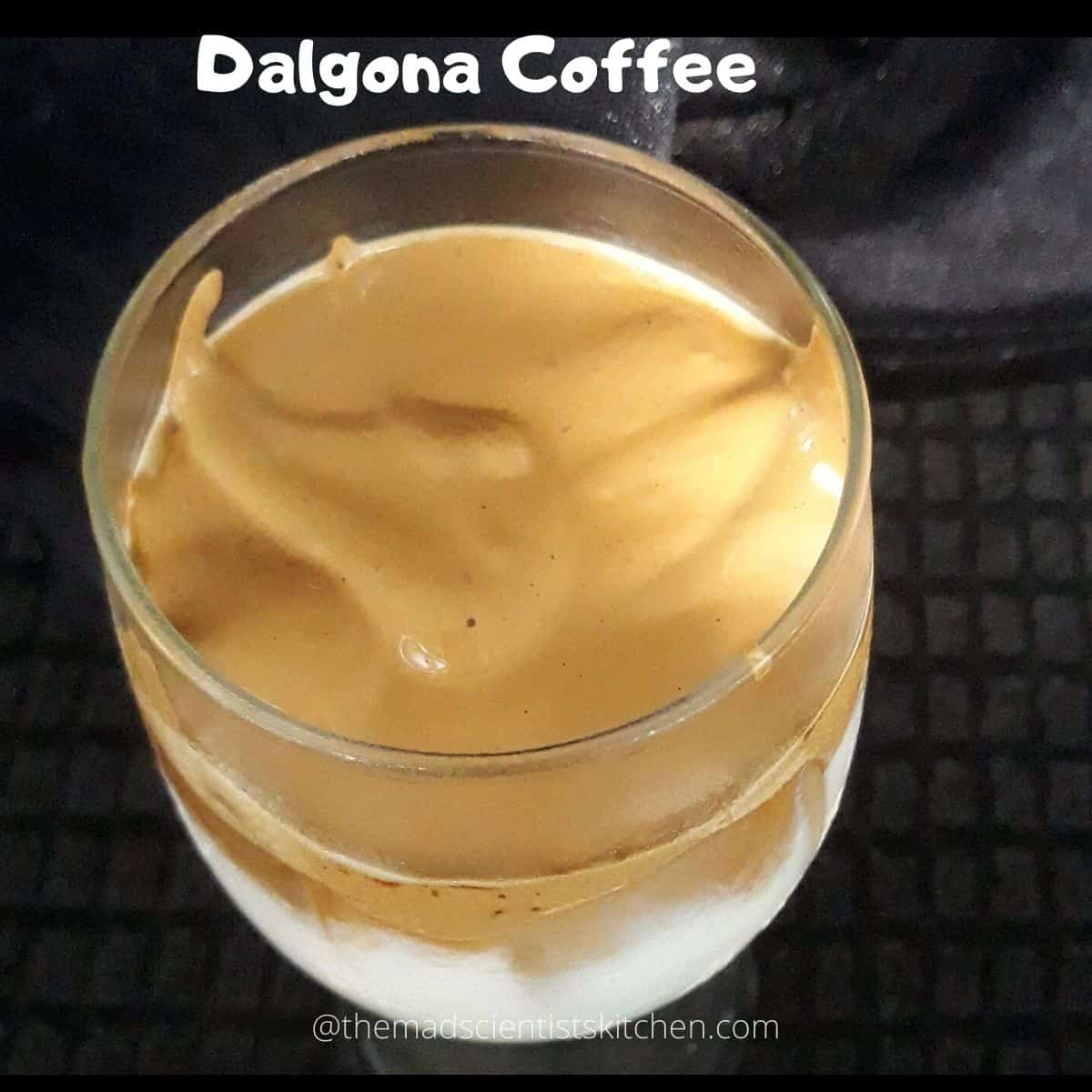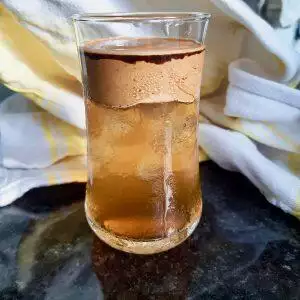 Ingredients
2

tablespoon

instant coffee

2

tablespoon

sugar

2

tablespoon

hot water

½

glass cold milk or water

ice cubes

as required
Instructions
In a small cup or bowl add the coffee, sugar and water.

Combine coffee, hot water and sugar in a bowl with a spoon to beat the mixture fast.

The mixture will start thickening in about 3-4 minutes depending on how fast you beat it. It should be thick and frothy.

In a glass add milk(if using) add the ice cubes too.

Top up with ice cubes. Spoon the coffee mixture.

Serve immediately.
Notes
Use a hand mixer if you wish.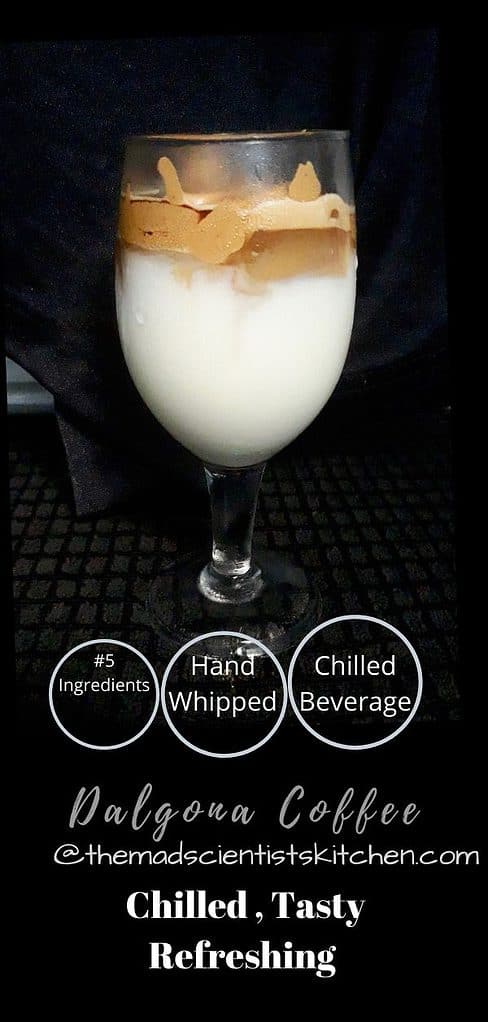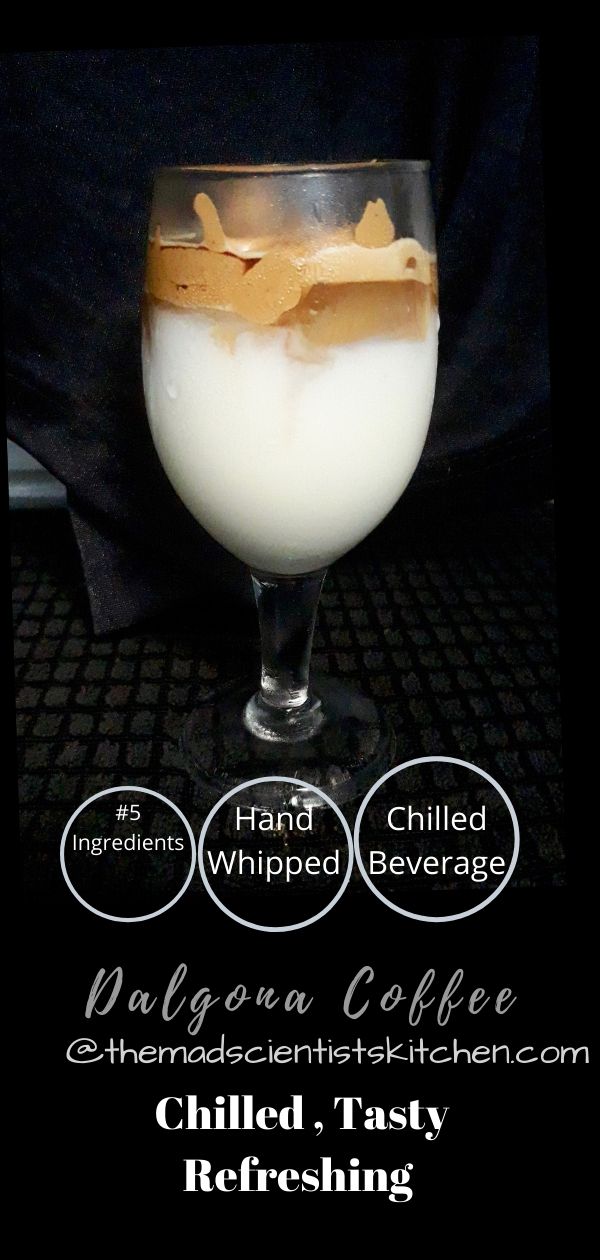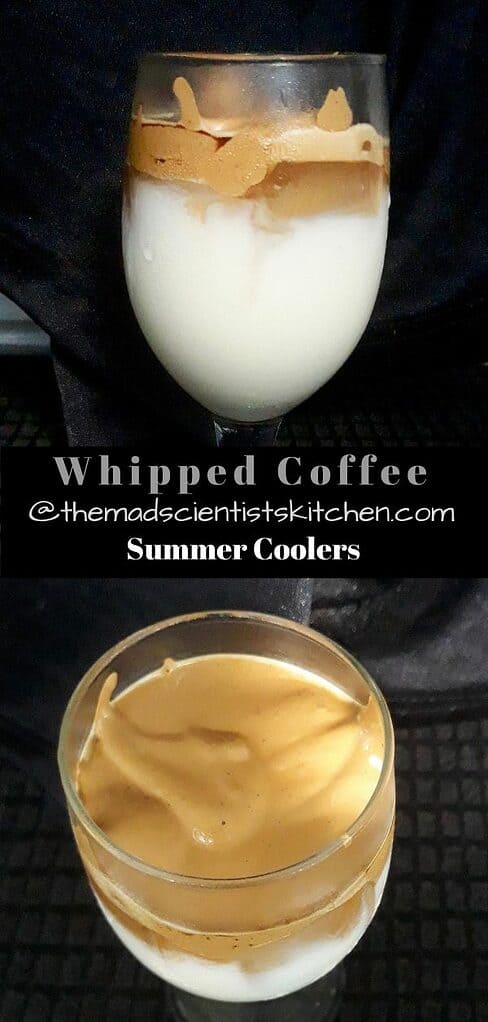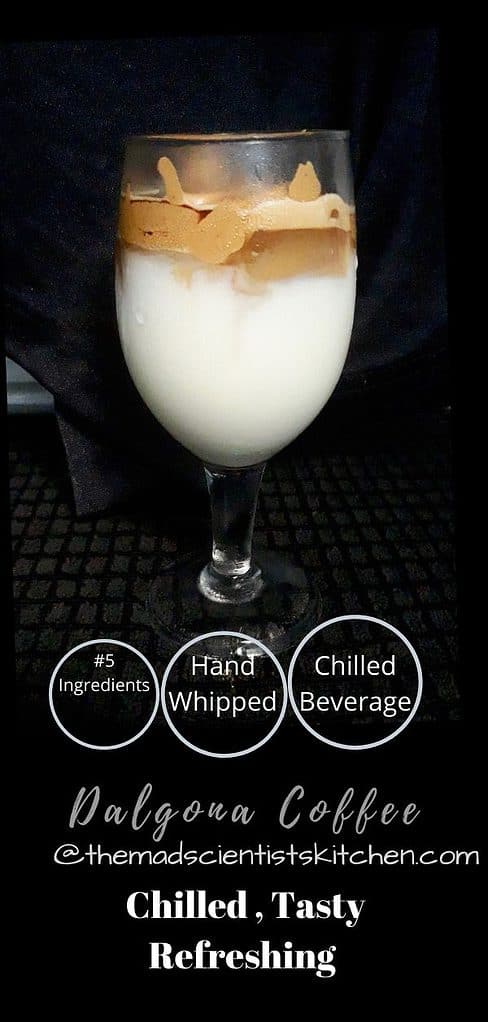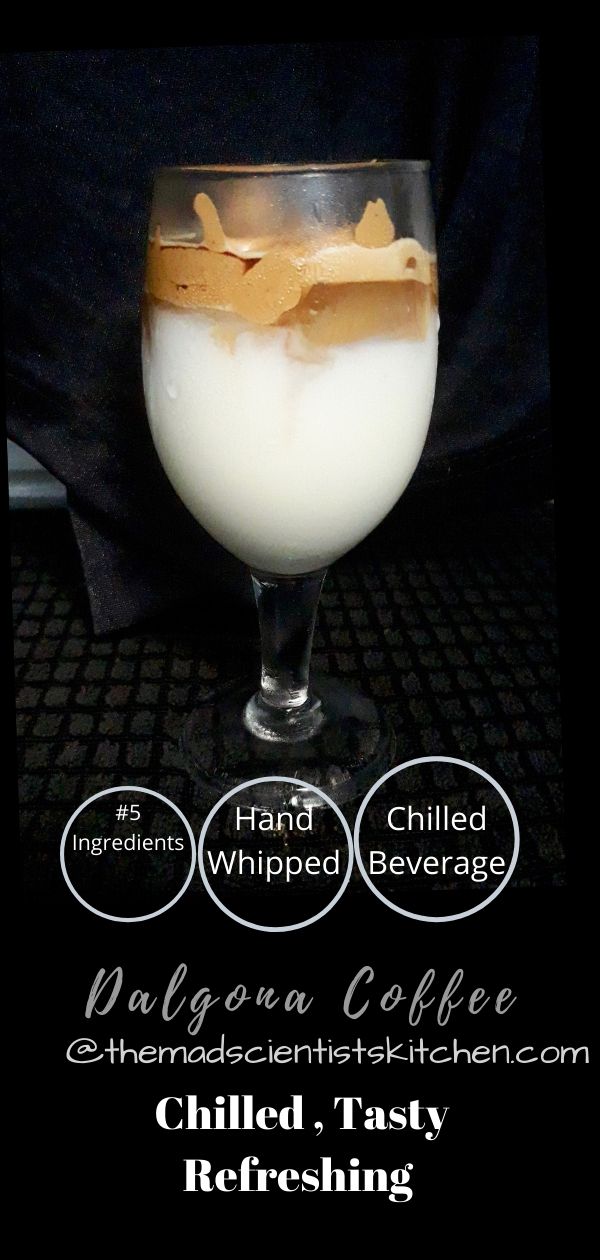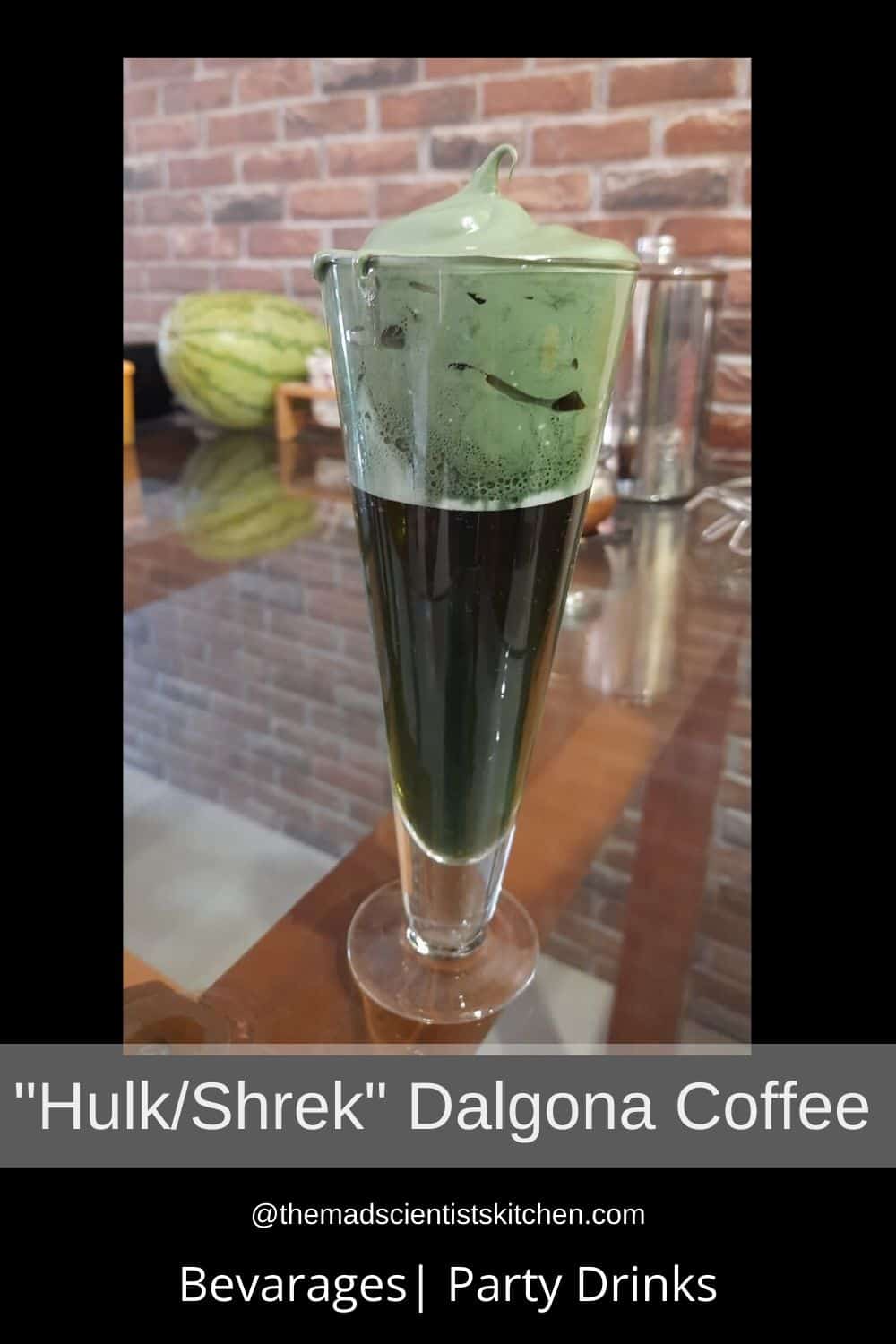 More Akshay Tritiya Festive Recipes
Reader Interactions