Last Updated on
Smooth, delicious and chocolatey! Guilt-free indulgence is how I will describe is this Chocolate Hummus.
I am not the only one here praising the hummus here I have the western world agreeing with me!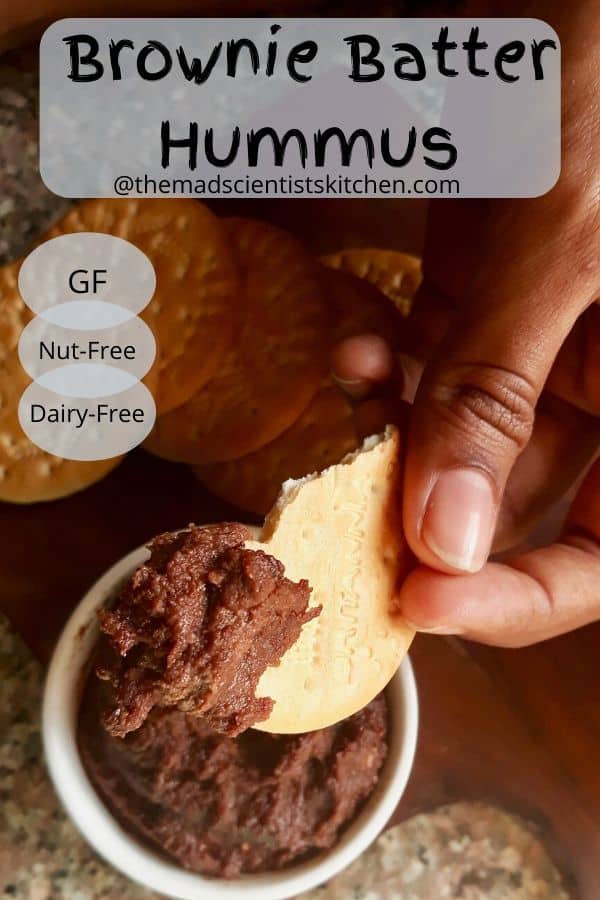 For FoodieMondayBlogHop this week Kalyani has set us about making #236Hummus Time. You want healthy, traditional and vegan recipes go to Kalyani who blogs at Sizzling TasteBuds. The one pod I am eyeing right now is this Podi there are many more but the current todo is this one.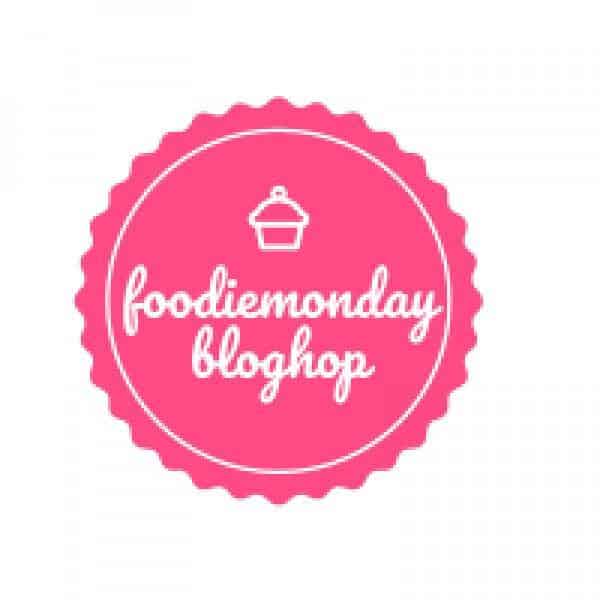 So, Hummus is relatively new in my place and I use it generally like a chutney, a condiment with idlis, dosas or a spread for sandwiches. I am not sure how a variant will be accepted at home so made just a little.
Guessing from the reactions of hubby and kiddo who is preparing for her 12th board examination I can safely say this is a clean eating idea.
Before we start on the spinoff of Hummus let us check what Hummus is?
Hummus is pronounced as hu.muhs or"HOOM-uhs.
Hummus means chickpeas in Arabic, but Houmous, as it is also called, is synonyms with as a spread or dip now. Hummus originated in Egypt but is popular worldwide.
To make Hummus you need chickpeas, olive oil, sesame seeds, lemon, garlic and salt.
Since Houmous is rich in nutrients and proteins it is hence considered a health food. Serve Hummus in a party with bread, pita, crackers.
There are variations to healthy Hummus we have beetroot Hummus, Fava bean Hummus, Avocado Hummus to name a few.
Is this recipe original?
No, it is not.
I am not the first person to copy someone to make what we like.
In fact, in the food industry, I do not think anyone has copyright over any dish or process. Somewhere, someone has similar thinking after all," great minds…"
Anyway, this Chocolate Dessert Hummus as is also called Brownie Batter Hummus and is mass-produced now. You will get different flavours now Peanut Butter Hummus is one of them.
So what are your ingredients to make Chocolate Dessert Hummus? What equipment will you need?
Like in Hummus you will need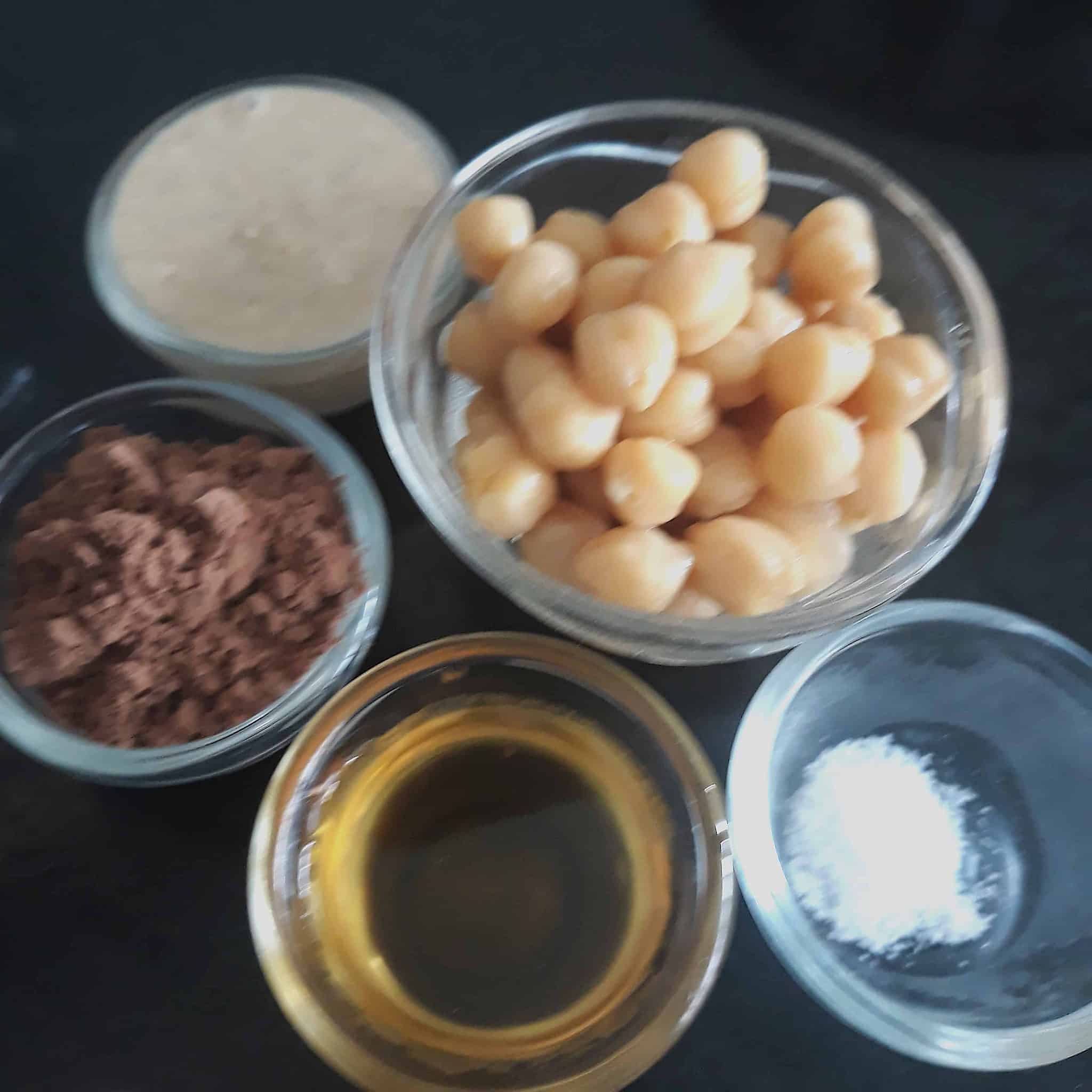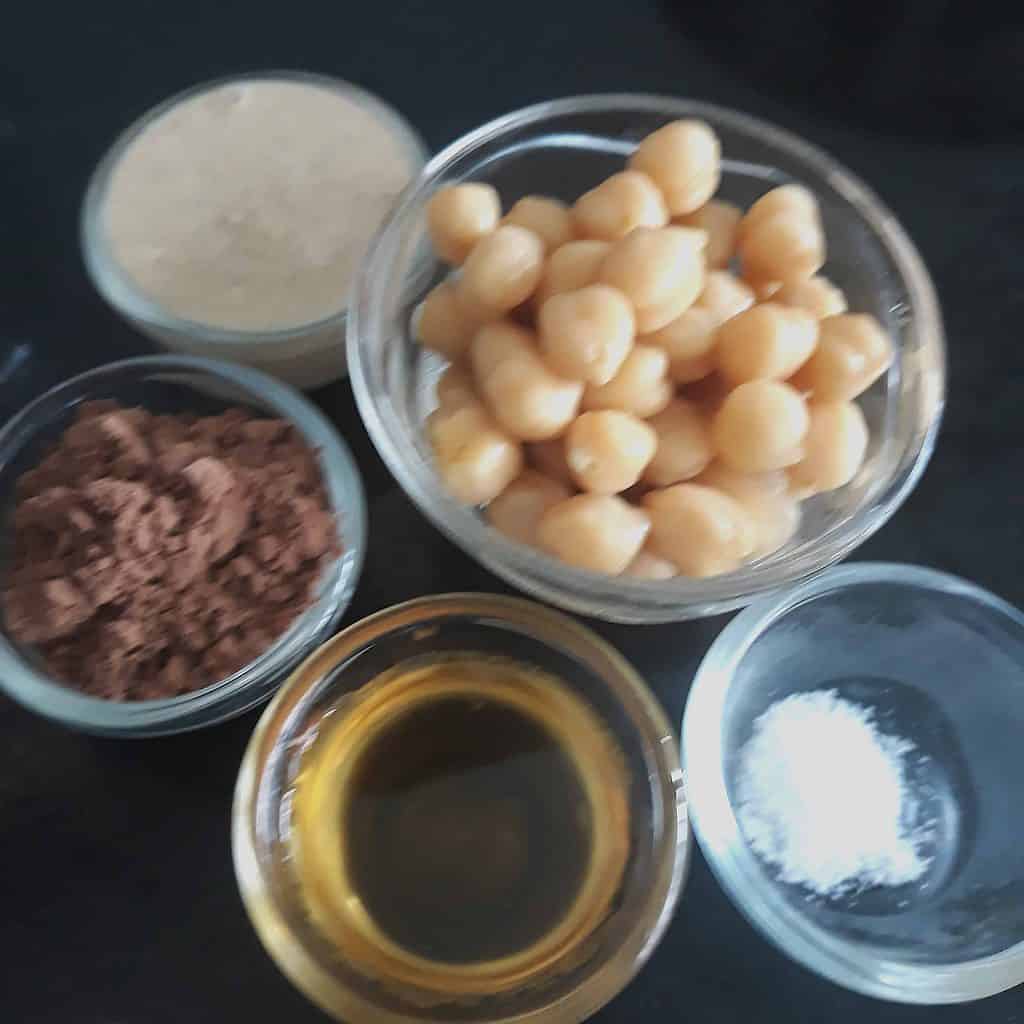 chickpeas,
tahini,
unsweetened cocoa powder
if you want your dip vegan use maple syrup else honey,
salt and
vanilla essence.
To make Hummus you can use your food processor or your mixer grinder.
Method:
Since I used only 1 cup of chickpeas and so I could blend all the ingredients in the chutney pot.
If you are using the quantities in the recipe card use the food processor with a sharp S blade to process the ingredients. If you do not have a food processor no worries use the mixer with a wet grinding blade.
So what you do is you blend soaked and cooked chickpeas with unsweetened cocoa powder, tahini, oil and honey.
As you blend you can adjust the consistency, sweetness to suit your taste.
Transfer it to a bowl and serve.
How difficult can it get!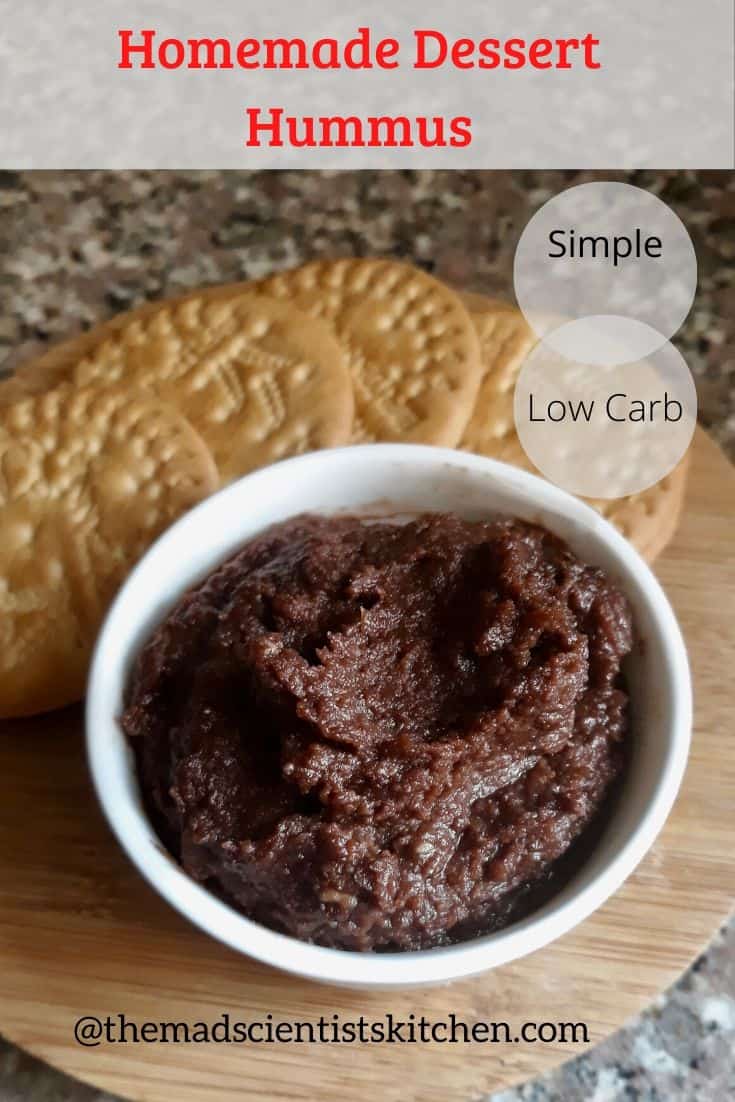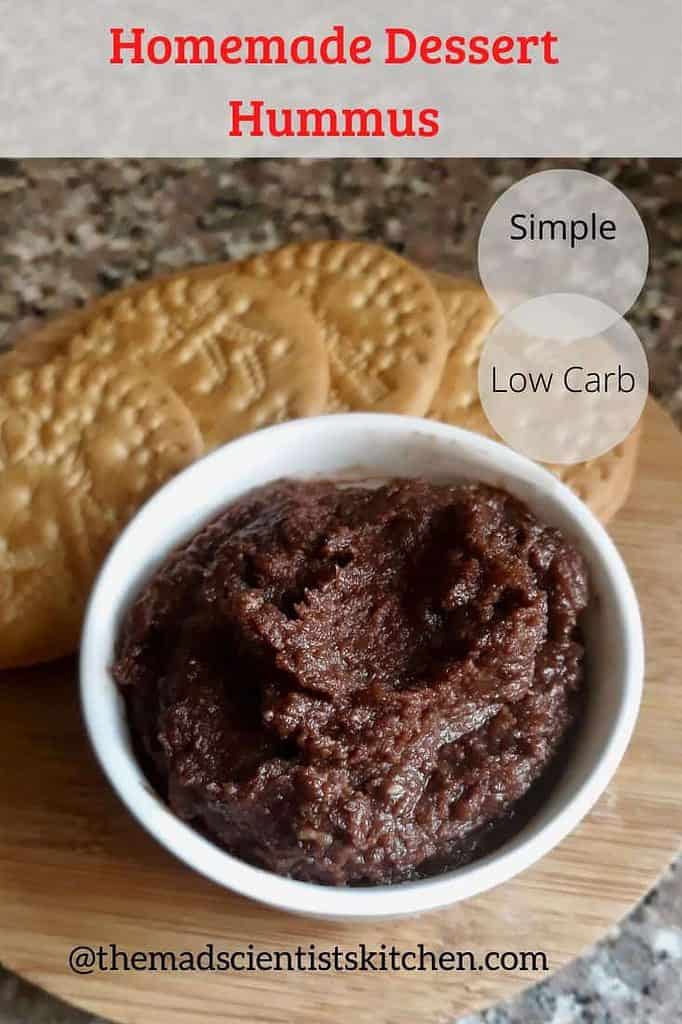 How do I serve Brownie Batter Hummus?
Okay, today I had not anticipated making this Hummus or having any appreciative audience and so I have served it with biscuits, Marie biscuits, they are like digestive biscuits. The Hummus tasted awesome when sandwiched between 2 of them and was an excellent snack with tea.
But the other serving options are
Serve it in a bowl to eat with a spoon.
Top your ice cream with Chocolate Dessert Hummus!
But I will like to serve it as a healthy dessert with apples, strawberries, grapes, pears. (In fact, my daughter was telling me to mix strawberry compote with the red chilli jam and mix it in the Chocolate Dessert Hummus.)
Make a smoothie will taste awesome with avocado too.
So I can use it as a frosting on the next cake! (now that is an idea)!!
Spread it on your toast, chapatti, cake, waffles and pancakes, pita bread, pretzels, vegetables, cookies in short anything you use Nutella on. Love this snacking idea!
Serve it mixed with muesli for breakfast, overnight oats. Low Carb breakfast ready!
The sky is the limit and yes do share your serving ideas.
Tips For Delicious Dessert Hummus
Your healthy and a dessert Hummus can be made as I said in the food processor or the Indian kitchen in the chutney pot. Only see that the pot is clean and does not smell of strong smells like garlic.
Use dark unsweetened cocoa powder if you want dark Chocolate Dessert Hummus.
If the Hummus is thick then use a tablespoon of oil like olive oil to thin it out. If you live in a hot place you can use coconut oil too.
The other substitutes too thin out are almond milk, coconut milk too. Use 1 tablespoon at a time, run the mixer then add another tablespoon if needed again till you get the consistency you like.
How sweet should you Chocolate Dessert Hummus be? Depends on you! I would have preferred a sweeter Hummus but the rest of my family liked what I made.
Use maple syrup for a vegan dip, honey or any sweetener that you wish. Next time I want to try using jaggery.
One word of warning choose the sweeter before you start adding your oil or milk thin out the Hummus.
When can I eat Chocolate Hummus?
Enjoy the Dessert Hummus as a dessert(of course), breakfast spread, after school snack, after a workout too. How about enjoying it with friends after lunch in your workplace! Elevenses?
So folks dip away!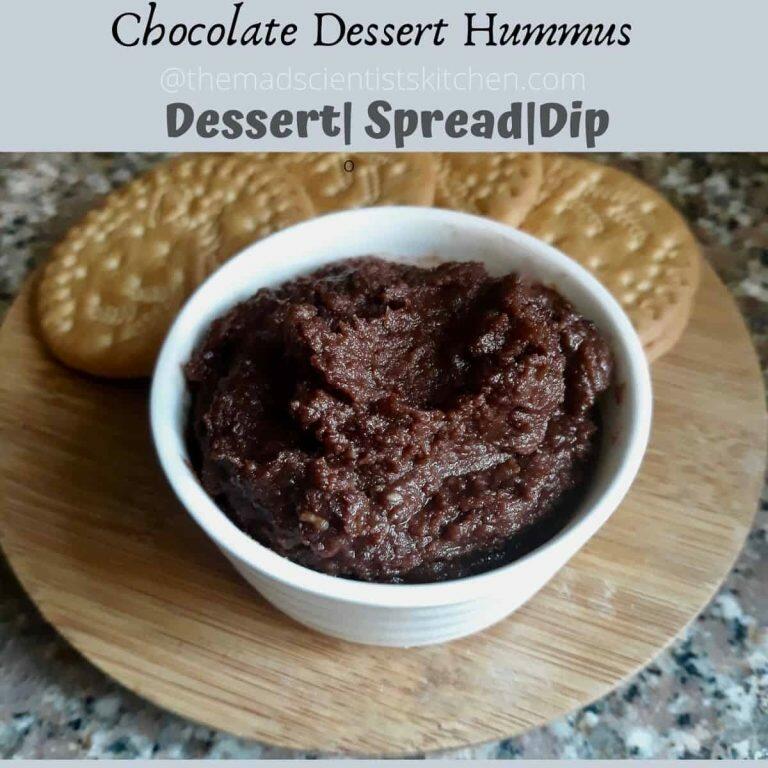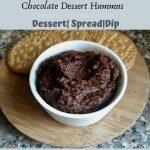 Print Recipe
Brownie Batter Hummus
A chocolate-based chickpea dip that is dairy-free, nut-free and egg-free dip with crackers, simple and no-cook recipe.
Ingredients
1 1/2

cups

chickpeas

1/4

cup

tahini

4

tbsp

honey

5

tbsp

unsweetened cocoa powder

1/2

tsp

vanilla extract

salt to taste
Instructions
Add all the ingredients in a jar of your chosen blender.

Pulse the ingredient once or twice then process until smooth.

Add more oil or even tahini as per your choice to thin it out to your liking. (see notes).

Serve immediately.
Notes
I made my own tahini by just roasting the sesame seeds then blending it with oil. You can buy from the store if you have access to it and do not mind paying tooth and nail for it. (it is available in gourmet stores in India).
To thin out the Hummus use oil, olive oil is my preferred oil. But you can use coconut oil too only if you live in hot places like mine.
You can always use thick coconut milk too but like I said use tablespoon full at a time.
If you are going to sweeten the Hummus with honey or maple syrup then hold back on the oil till sweet enough for your taste. Remember these are liquids. Also use 1 tablespoon at a time you can always add more to sweeten the Hummus.
The Hummus best used in 24 hours of preparation. If you need to make ahead then pop it in the freezer in an airtight container. Thaw on the counter and use.
The other Dips that you may enjoy
Pin for Later: