#9 Vegetarian Soups Recipes
There is nothing like a warm cup of soup in the Winter! These #9 Vegetarian soups will both warm you and fill you.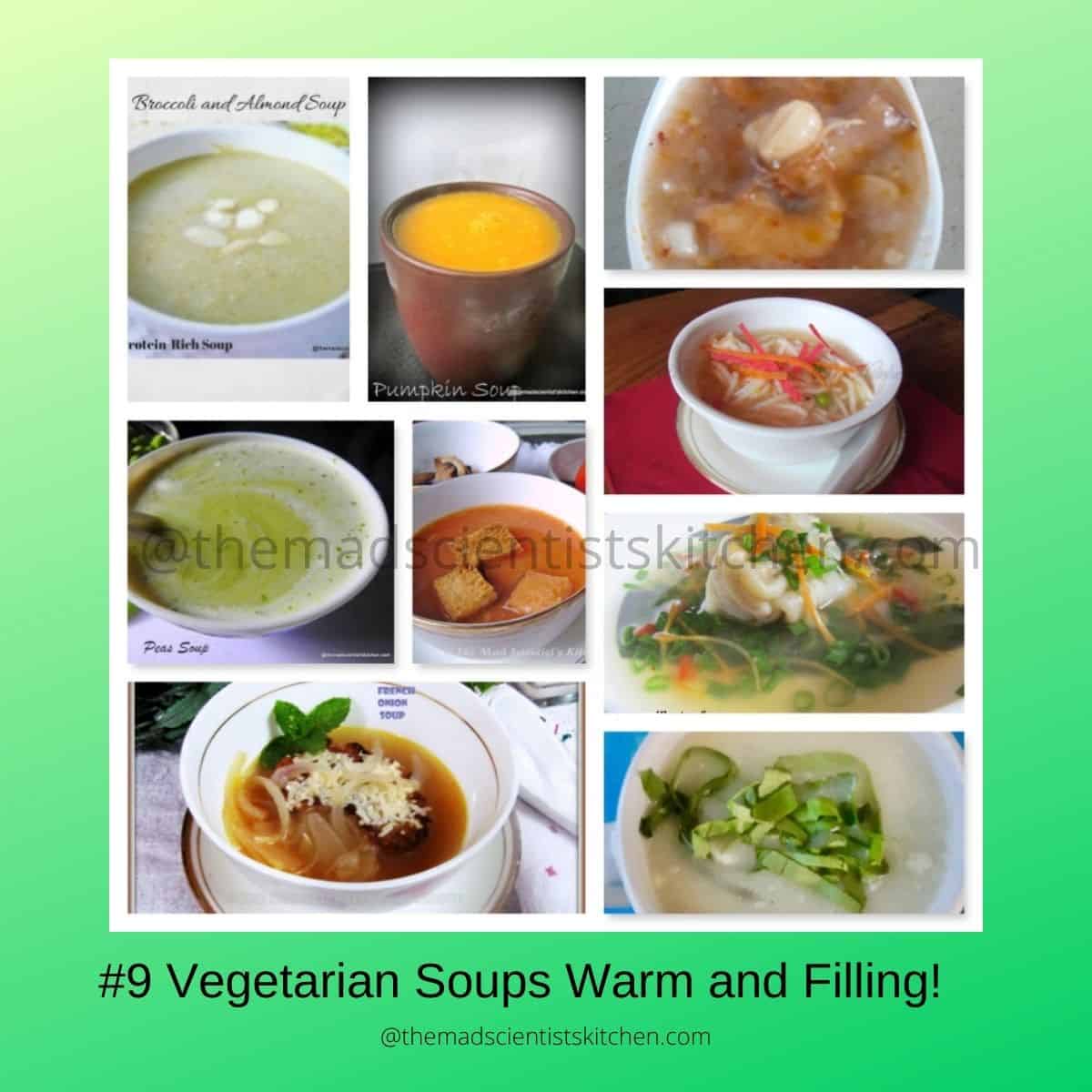 In my parts of the World, we have hardly any Winter, but filling and healthy soups in my place are more than welcome, especially during the Monsoon! In the city, we prefer to use bikes. The end result is you are wet no matter how much what the rainwear ads say! Now I keep wondering what soup to make on a regular basis? Read on and I will share with you #9 Vegetarian Soups Recipe, easy soups that I have made in the past. Some of them have hidden veggies or lentils some plain simple soups nevertheless delicious. Your family will love them plus of course, it is a lot more healthy better than opening a can of soup. Spread the love, like and share my post. Sign up for my newsletter! (link below).
The one classic soup with tomatoes that is so much a part of our life that moment someone says soup Tomato Soup is assumed. Simple and much loved Soup.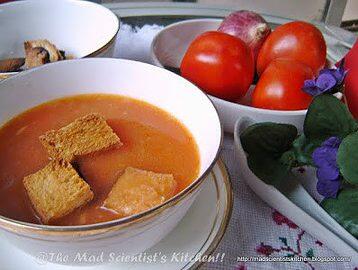 A recipe that was much requested by Apeksha, my elder daughter. Use pantry ingredients to make this adaptation to the French Classic French Onion Soup.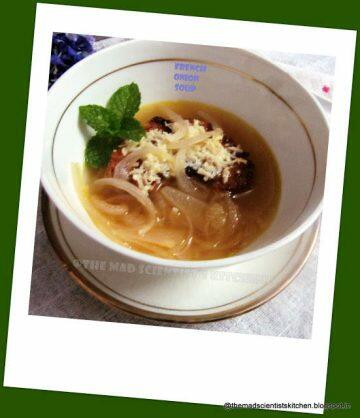 Sweet Corn Soup is one soup that is my husbands favourite and I make it often however I did not realise I do have images of the simple soup. The spiced up version yes, sharing the image of the spiced version.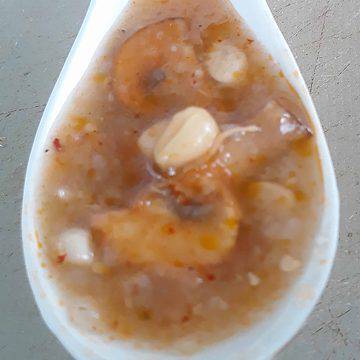 An adaptation to the Traditional Vegetable Thupka Soup. I have tweaked the recipe to suit our tastes and my pantry. Simple and filling soup that I must remake again.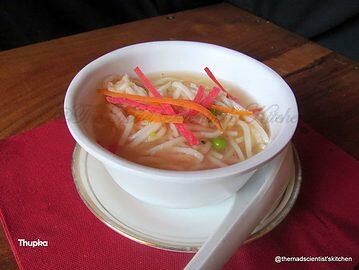 This Vegetarian Wonton Soup was so delicious that the girls finished up all the wontons! They kept telling me to make it again hopefully I will make it sooner now.Only I will miss the girls.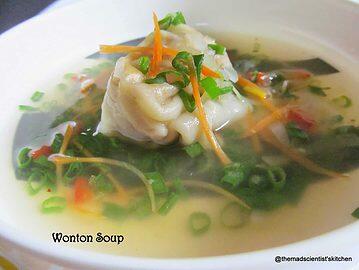 Caldo, as it is also called, is a Soup and is simple, delicious, hearty, filling and comforting soup to beat the cold winter.Clado is a broth or stock and Verde is greens in Portuguese. So we are looking at a soup made with green leafy vegetables. My version is Vegan!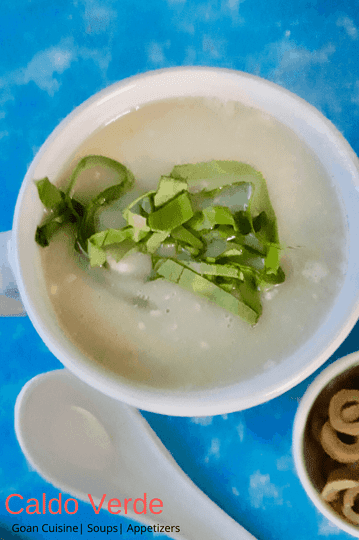 Simple Pumpkin Soup is sweetish to taste so remember that when you are trying to hide the vegetable you are serving! Now is the time to make Pumpkin in a soup yet again.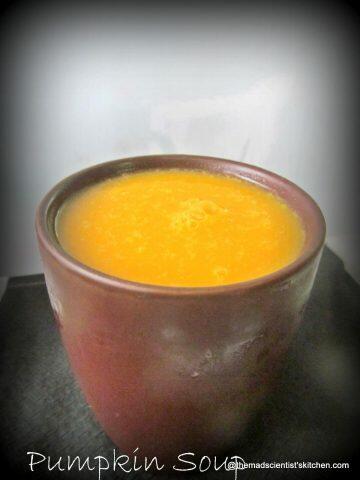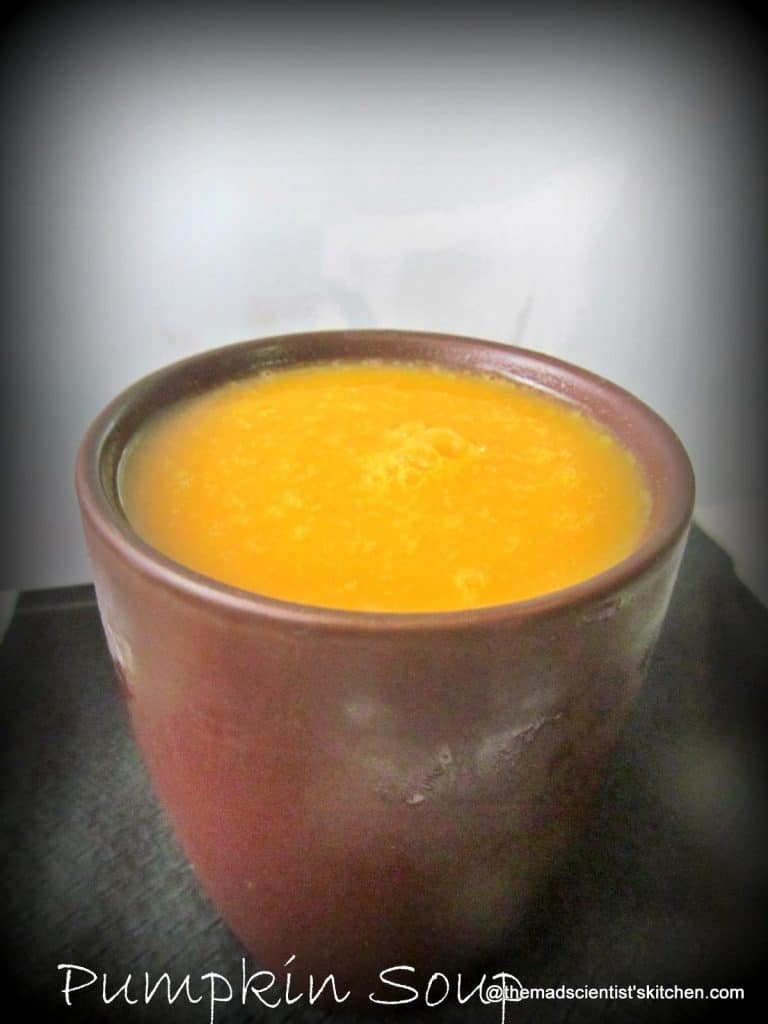 Broccoli and Almond Soup, mildly flavoured with garlic, is a comfort soup that is simple to make and yet healthy too.I keep buying the broccoli and forgetting about it. Therefore, this time also when I was looking at the slightly yellow head of broccoli I knew it had to be disguised.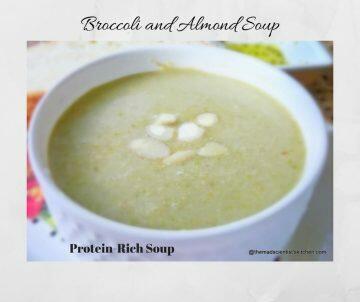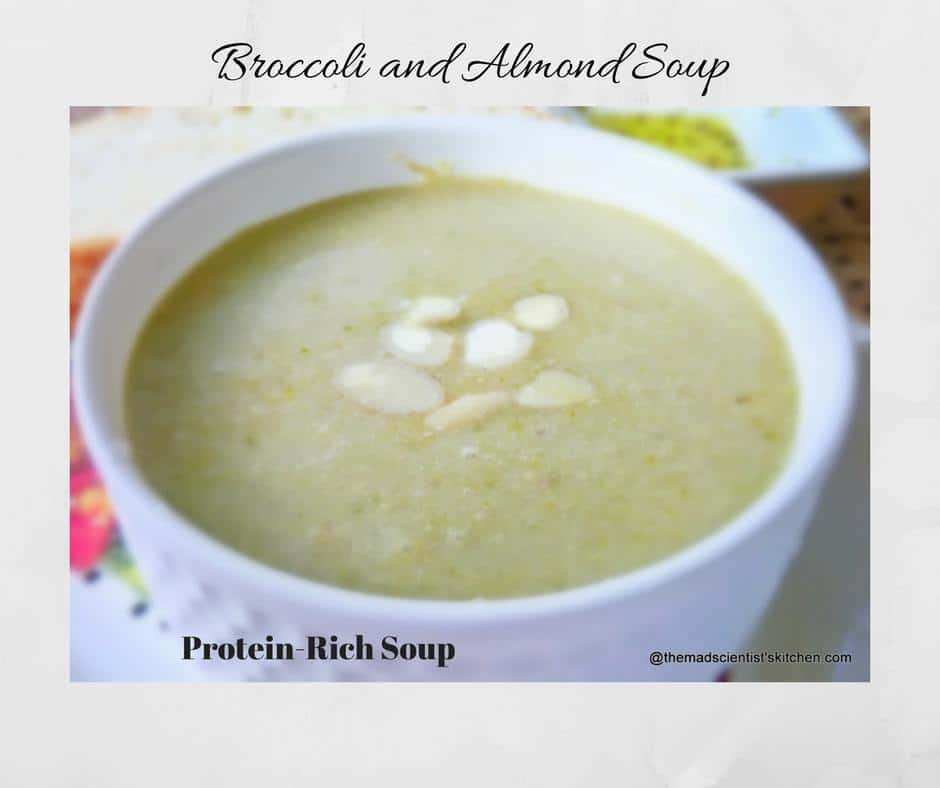 Fresh Green Pea Soup is delicious and since fresh peas are seasonal I will like to make this soup whenever we have a batch of fresh green peas. The soup is different and creamy but gets done fast. A great easy way to get protein-rich diet.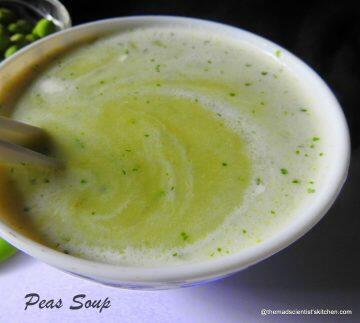 So what do you think of these #9 Vegetarian Soups Recipes? Do you like me plan to make 1 each on the weekends? Do let me know!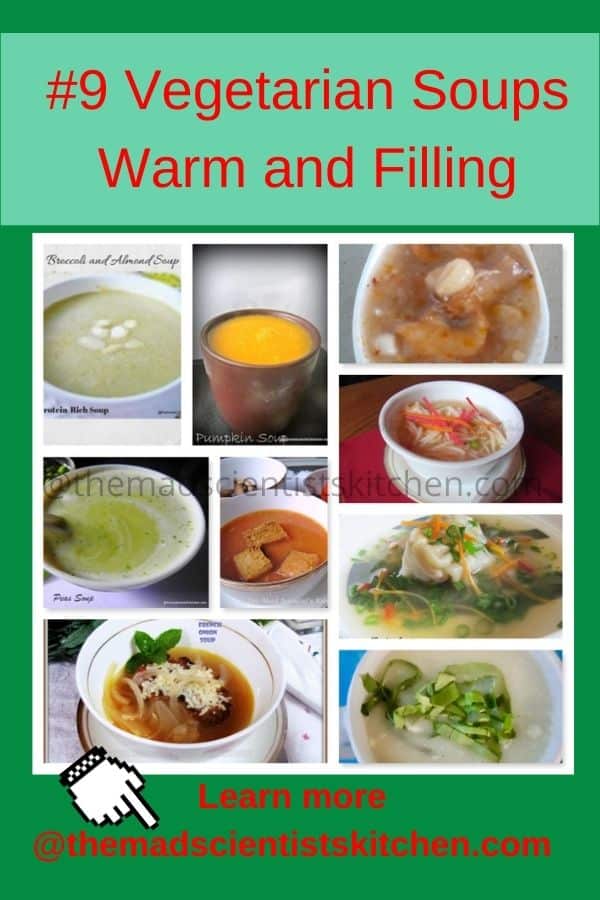 More Serve these for those want something to eat moments.
Reader Interactions