I discovered Healthy Green Smoothie when my friend told me that she and her husband were on a diet that is a Green Smoothie Diet.
She shared her diet plan with me but to me, it seemed like a lot of effort for just me.
Thanks to Amrita we are focusing on #185GlowingSkinRecipes this Monday in the FoodieMondayBlog Hop. Amrita blogs at the Food Samaritan and she tells beautiful stories with her food. I still remember her story about how she came got the recipe of these corn bhaji from the tea vendor when she was travelling.  She has many more that I want to re-read, do visit her place and check out.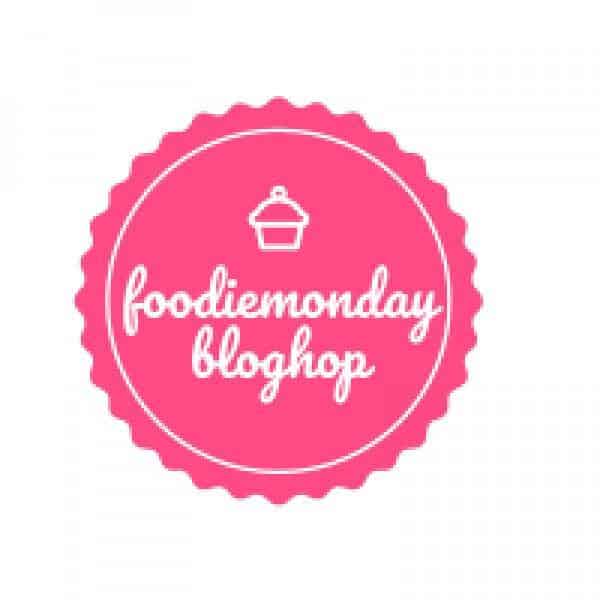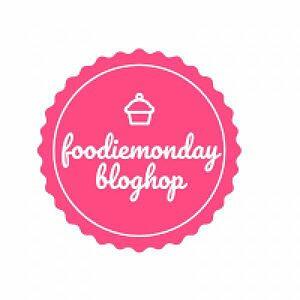 Thanks to Amrita I am thinking about me and myself. Thought I joked in our group that I cannot get glowing skin in this life I was not always blessed with dull skin. I am brown but never dull.  Makes me want to sit up and look at myself.  I am already exercising but food, food that is where I put myself last.
So this smoothie does take care few of the leftovers like the cucumber, 1/2 the apple before it becomes brown but the spinach or palak is fresh. I brought it just to make this smoothie,  just to stop myself feeling drained out and eating junk food and yet not add to my weight. This smoothie is supposed to give you glowing skin, shiny hair too. Am I too greedy to want them back again? Only my silvery mane should not blind someone!! LOL!!
My idea is to make this smoothie as often as possible before we start getting withered greens.  Hopefully by the time I have my energy levels will be back to normal and things will be better.
Smoothies and mocktails they are something that we love to have once the heat begins. I have not tried many smoothies but the few that I have made are loaded with flavours
Actually, Green Smoothie is from green leafy vegetables on one part and fruits on the other. The vegetables regularly used are spinach, kale, swiss chard, collard greens, celery, parsley, or broccoli.  The bitter taste of the leafy vegetables is masked by the use of fruits like bananas.
You may add water, crushed ice, fruit juice,  honey, sugar, syrup, milk, yoghurt, low-fat or cottage cheese, whey powder,  nuts, nut butter, seeds, tea, chocolate, herbal supplements, or nutritional supplements. The options are endless and suit them to your taste.
I used the recipe from here to make my Green Smoothie.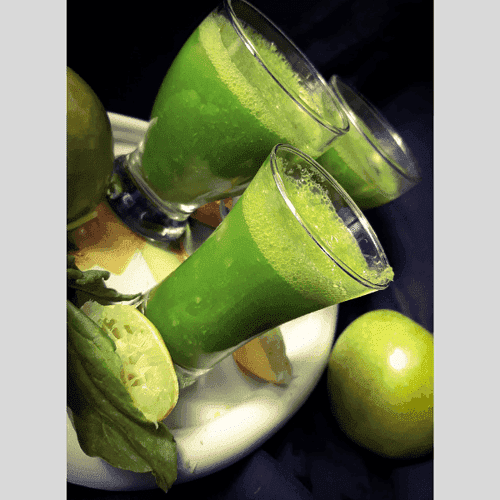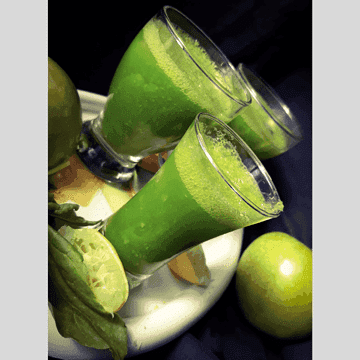 Healthy Green Smoothie
A simple Green Smoothie to start your day!
Print
Pin
Rate
Ingredients
1/2

Cucumber

coarsely chopped

3/4

cup

Spinach

washed clean

1/2

Apple

coarsely chopped

Water

Lemon juice

adjust as per taste

pinch

Salt
Instructions
Add all the ingredients to the blender and blend them.

Add water as needed.

Serve immediately.
Reader Interactions