2 October, 2017
#26 Protein Rich Dishes a Roundup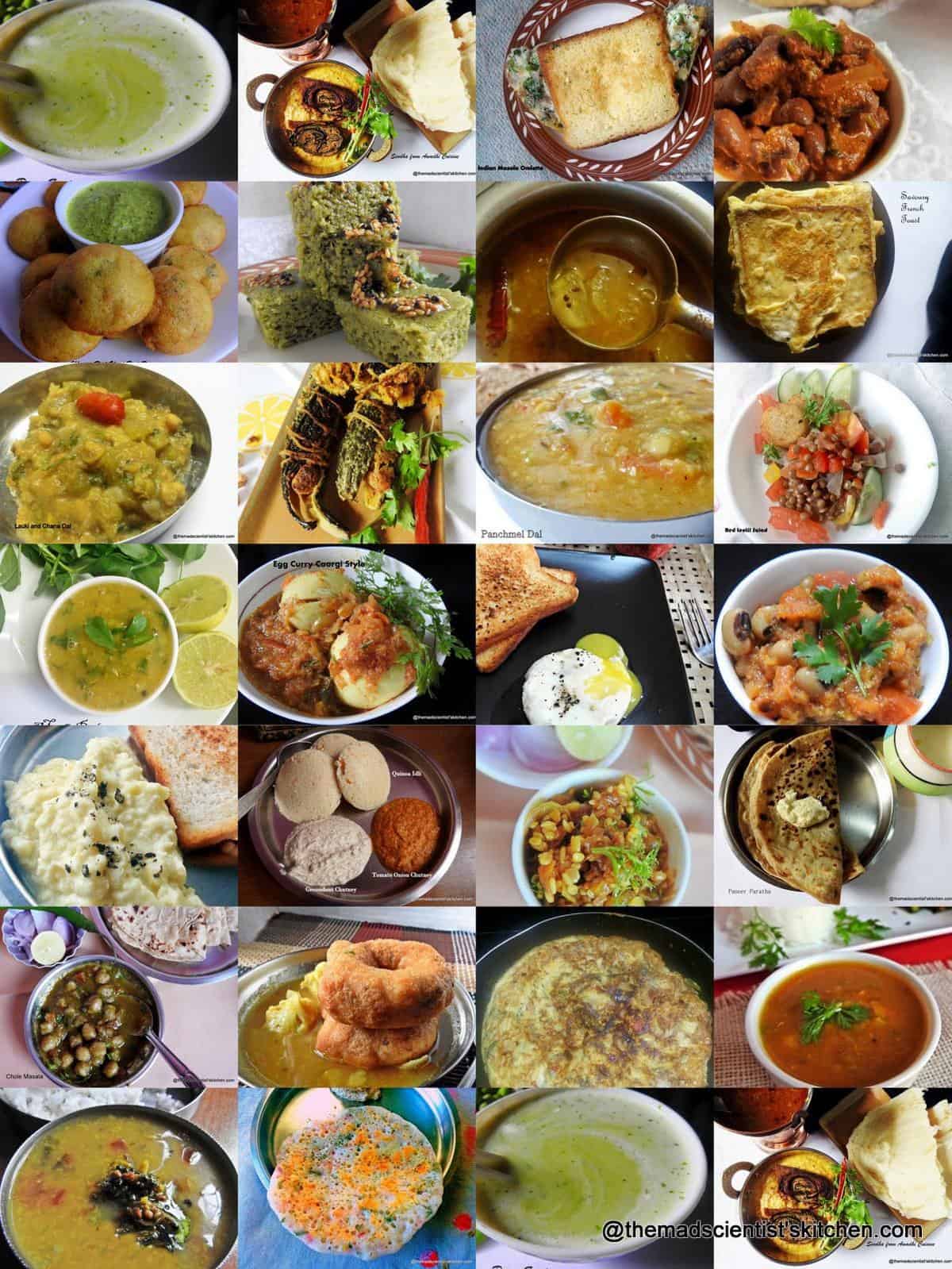 Comments : 5 Posted in :
legumes
,
Lists
,
Protein Rich Dishes
,
Protein Rich Food
,
Round up
on
by :
ArchanaPotdar
Tags:
#26 Protein Rich Dishes
,
legumes
,
Protein rich food
,
Round up
Protein Rich Food this is what I have become very conscious of lately. Being Vegetarians I kept feeling that our Protein intake was not enough.
My family cannot take the dal chawal, roti sabzi route and kept feeling the need to innovate dishes. Food has to be different and has to be visually appealing too.
These 26 dishes are the tip of the iceberg that protein rich food in vegetarian world can be.
Of course, I do not claim to be an authority on nutrition to the rest of the world but at home I am the boss! 
Day 1
Day 2
Day 3
Day 4
Day 5
Onion Uttapam | Uttapam| Ooththappam|Uthappa Recipe
Day 6
Day 7
Paneer Paratha for a Protein Rich Breakfast
Day 8
Spongy Quinoa Idli for a Healthy Breakfast
Day 9
Day10
Day 11
Chole Masala| Punjabi Cholay |Kabuli Chana Masala
Day 12
Goan Feijoada Alsande and Soya Chunks (Vegetarian)
Day 13
Soya Chunks Stuffed Karela or Soya Chunks Stuffed Bitter Gourd Recipe
Day 14
Day 15
Lasooni Dal Recipe, Garlicky Dal Recipe
Day 16
Sukhi Moong Dal Recipe|Tasty Stir Fried Moong Dal
Day 17
Day 18
#5 Lentils Mixed Panchmel Dal Recipe | Panchratni Recipe
Day 19
Mulayachi Amti| Radish with Dal Recipe
Day 20
Fresh Methi Dal Recipe| Dal with Fresh Fenugreek Leaves
Day 21
Protein Rich Breakfast Scrambled Eggs
Day 22
Day 23
Egg Omelette|Indian Masala Omelette
Day 24
Day 25
Poached Eggs, How to make Poached Eggs
Day 26
Check out the Blogging Marathon page for the other Blogging Marathoners doing BM#80
Loading InLinkz ...
​Hi! First time here? You are Most Welcome! I hope you keep coming back for more here. If you are my regular visitor then Thanks, for you encourage me to experiment more!! I would like you to please click on my link below and like my
Facebook Page
. I will be happy if you can follow me on on
Twitter
too!
​
5s COMMENTS