Micro wave Orange Cake~A Blog Hop
Since my husband & I have our birthdays just 4 days off one another we celebrate together. But this time I wanted to surprise him with a cake on his birthday.
Surprise has to be surprise does it not? So what better than a cake that cooks in the microwave and in 12 minutes when he is at walk, best time his evening walk?
So I baked this cake for him from
Mom's Corner by Rudra
my partner for Blog Hop for this fortnight.In case you have not checked her corner till now do so now.Thanks to
Radhika
who is the brains behind the entire operation! You can join the gang subscriptions to the new version are open till the 15th  Dec.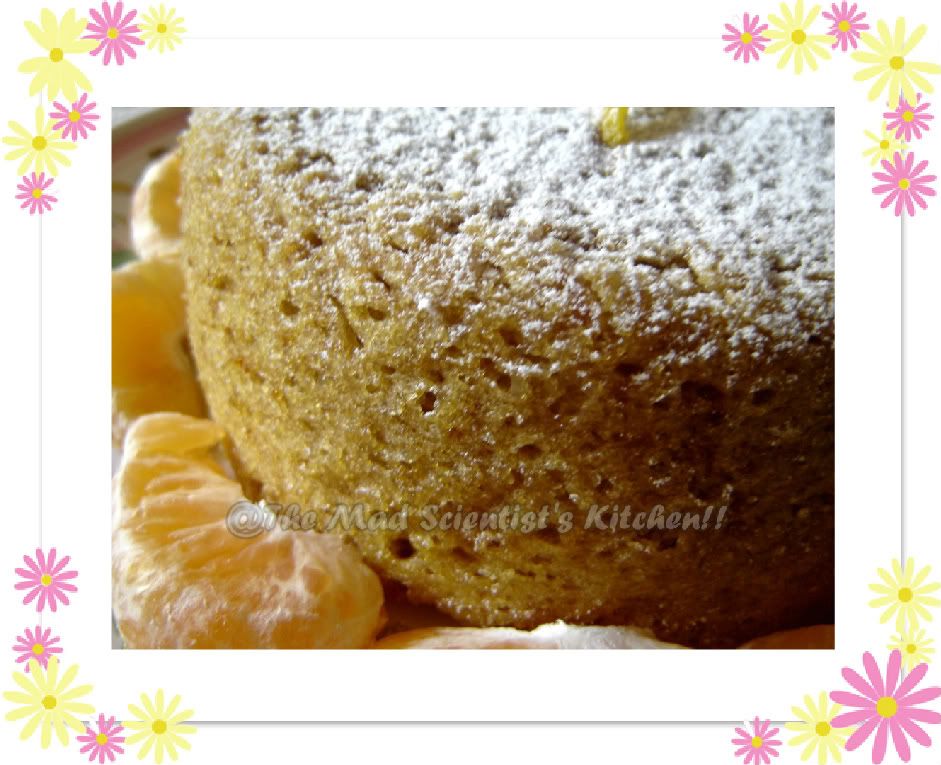 What I love about this cake was the colour. Generally micro waved cakes look unappetising and you need to add some chocolate or some agent that colours your cake. Here the cake picked up the flavour and colour of the orange. Loved it naturally!
 I realised this truth the next day when I baked the same cake with sweet lime. The cake looked soooo bad that it was buried under the cream and strawberry. Unsung hero and unphotographed but not unremembered R.I.P.   Dear Sweet lime cake. I will never again try to fiddle with you in as my microwave cake!!
Ingredients for the recipe are:
1 ½ cup Maida
½ teaspoon baking soda
1 teaspoon baking powder
½ cup oil (I used olive oil)
¾ cup Sugar
¼ cup curds
¾ fresh Orange juice
2 teaspoon Zest of   orange
Method:
1.     Grease a microwave proof bowl. Mine is 6 "wide but very tall.
2.     Sift the Maida, baking powder & baking soda.
3.     In a bowl mix oil, sugar and yogurt. Rudra has asked to cream the mixture but since my beater turned his nose up at the quantity I added the juice too and ran the beater till the sugar dissolved.
4.     Add the orange zest and the flour and milk. Fold the mixture.
5.     Microwave for 12 minutes. Adjust the timings to suit your oven.
6.     Let it stand in the pan for 10 minutes then cool it on a wire rack.
7.     I dusted some icing sugar on top.
Was my husband surprised? Of course! He loved the cake.
Note:
1.     Use about ½ teaspoon Eno's fruit salt next time the cake will be softer.
2.     Soak the cake with some sugar syrup (200 grms sugar to 1 litre water).
Sending this to Blog Hop Wednesday
Bake Fest #2 started by Vardhini hosted by Sangeeta of Spicy Treats
Archana
Reader Interactions