I love bitter melon, bitter gourd something most people avoid! So naturally this delicious Bitter gourd side dish, a vegan condiment I make often.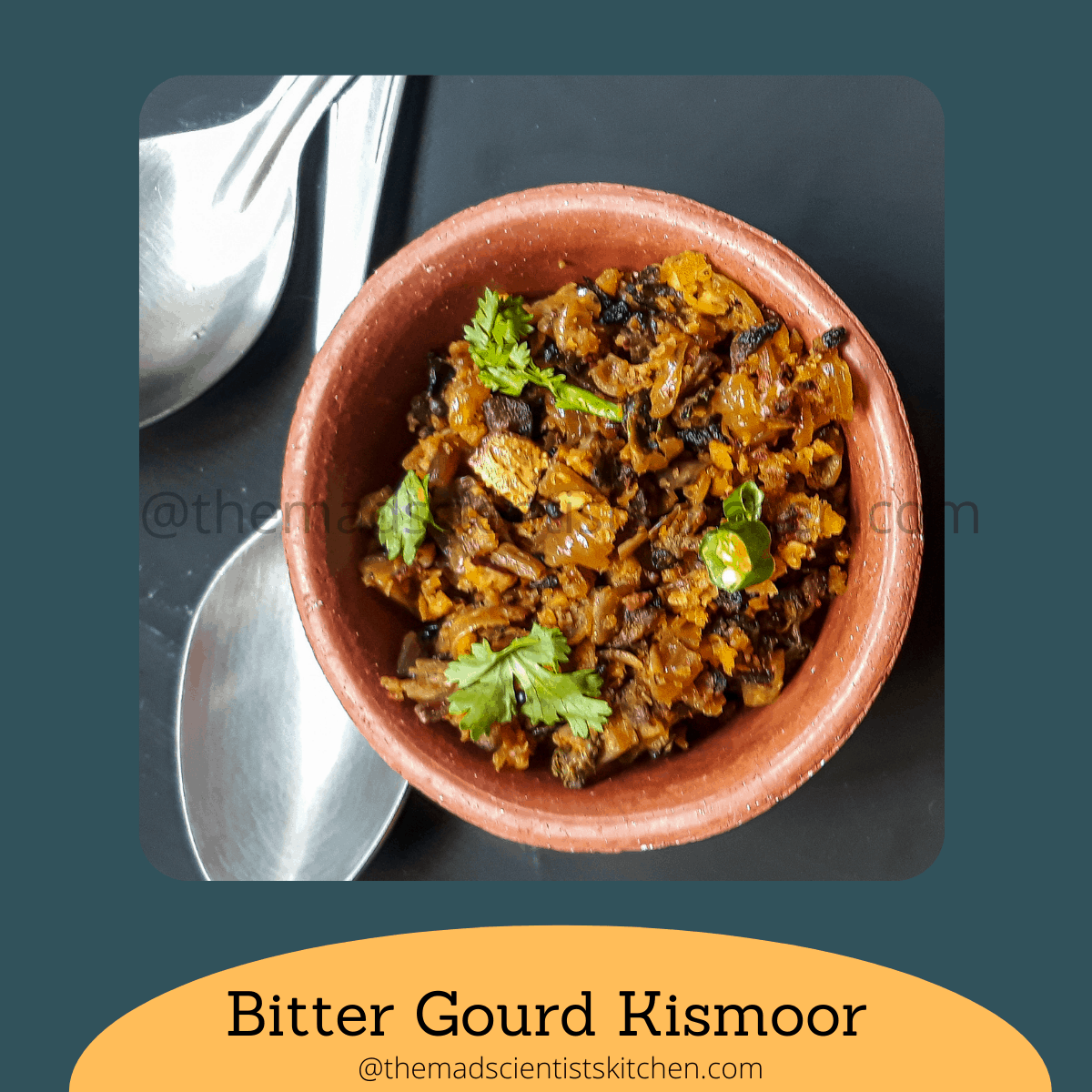 Try it it tastes great!
Karati Che Kismore
One of my favourite foods right from childhood has been bitter gourd. That's right bitter gourd or karela as in Hindi, karla in Marathi and hagalkai in Kannada and Karati in Konkani.
In fact I remember begging my Mama for his Neem paste when I was 4 or 5 years old. It used to be bitter and he was sure I was buttering him up for a ride on his bike. He applied the paste warned me to use it not just spit it out etc and watched with wide eyes as I did the needful.
Both my SIL bet with me to eat 1 slice of bitter gourd, raw. They did not know then that, "Cadbury ke liye kuch bhi karega"!
So I was thrilled when my elder daughter started eating the stuff. Besides my FIL is diabetic so this is made quite often.
This is a traditional Goan recipe and is called Karati che Kissmore. Kissmores are made out of dried prawns, papad kismore and of course Karati. The other kismoor that I have tried are Vadiye che Kismoor.
There are no fixed proportions so I am just mentioning the ingredients.
Ingredients:
Bitter gourd
Salt
Oil
Onion
Coconut, freshly grated
Chilli powder
Haldi/turmeric powder
Chopped green chillies
Lemon juice
Sugar (optional)
Method:
1. Wash and cut the bitter gourd into fine pieces .Add salt and let it marinate over night.
2. In the morning add water to the bitter gourd and salt mix and squeeze out the liquid. It should be quite dry.
3. In kadhai heat oil, add a little, say a tblspn of the squeezed bitter gourd and fry till crisp. Move to the side in the kadhai, add the next batch. The general idea it to fry the bitter gourd in minimum oil till crisp and brownish black.
4. When all the bitter gourd is fried, add the onion stir, add the coconut and fry till the onion is well cooked.
5. Add the haldi/turmeric, chilli powder, green chillies and mix well. Switch off the gas and squeeze the lime, sugar. Stir for some time or alternatively make a thin layer of the mixture in the hot kadhai. Let it cool. PLEASE DO NOT ADD SALT.
6. Just before serving add the coriander.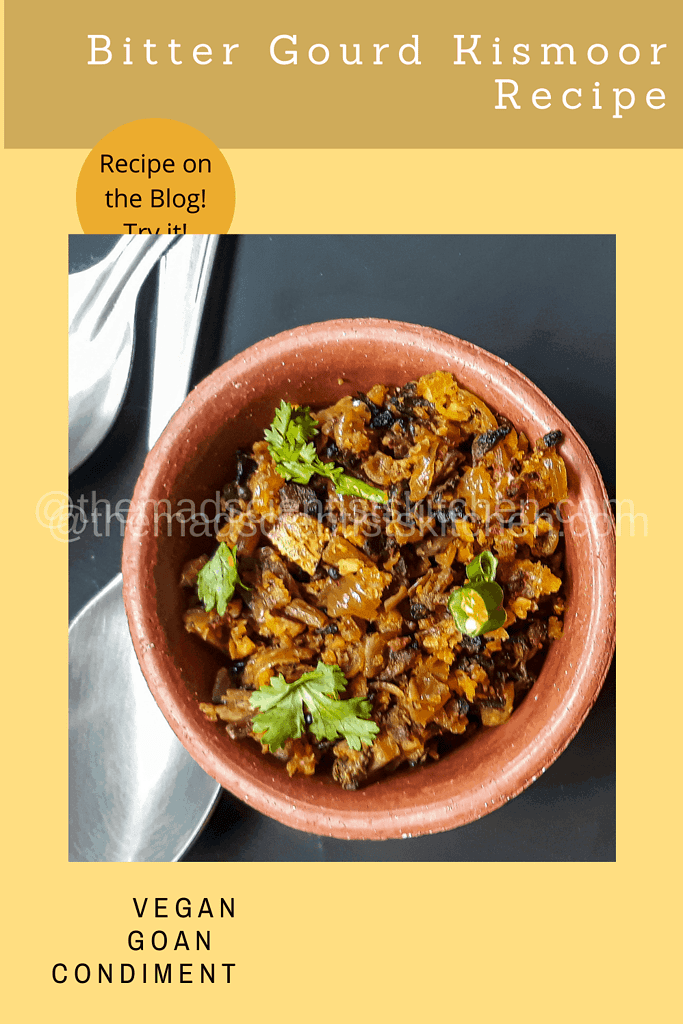 Reader Interactions