Instant Poha Idlis are soft, delicious, and the best part is instant.
If you are like me wondering at the crack of dawn what to make for breakfast before what feels like the hungry horde descends on you then look no further make soft poha idli.
Idlis are a common feature in my household. So much that Apeksha, my elder daughter, refuses breakfast. The other one mindlessly follows her sister. My husband and father-in-law are idli fans but do not care much about me "messing around" with idlis.
Hubby's favourite idli is Butter Idli, and the most difficult to make as it is temperamental. Then he loves the regular idli. Nowadays he is after me to make these Idli Bites make extra idli is what he says always.
So this Monday it is Mayuri's turn to decide on themes for FoodieMondayBlogHop. Today happens to be our #188 Idly Medley. Mayuri suggested we make idlis without rice the concession we had was we can use dal. Knowing Mayuri I know she will dish out amazingly delicious idli with a beautiful photograph to go with it. Want me to justify my statement? Look at this amazing picture of Rava Idli here.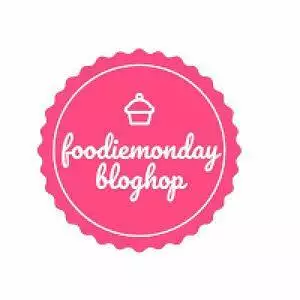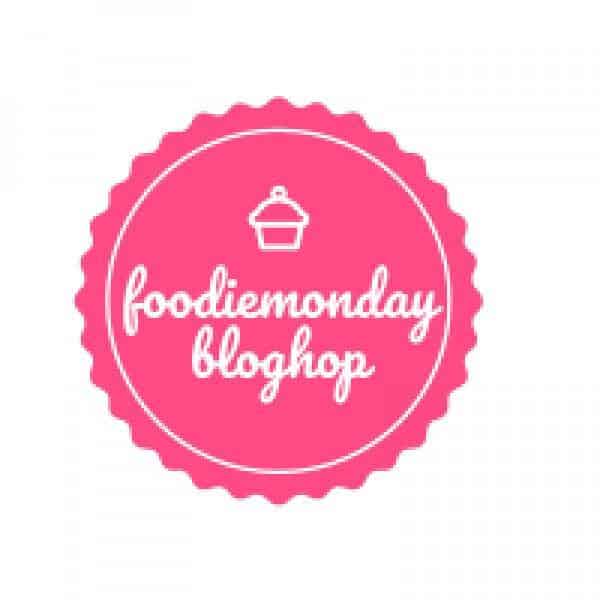 So I was not worried I had delicious idli in mind a whole grain one but the thing needs rice so I decided to substitute it with quinoa. And the idli flopped miserably to add to hubby's woes I forgot to add salt to the batter. That is the time when hubby said please do not mess around with idli.
Then I made another poha idli that really was a gooey mess. He was teasing me calling it idli fudge but he ate it. Looking at him I too quietly ate it. It did not taste bad only appearances was a mess.
Now I knew I was in serious trouble if I wanted to participate in the idly medley(as if Ithat is an option). I tried one small plate of instant Poha idli from this place and loved it. But since the theme condition said no rice I made a second one with Bombay rava. Needless to say, the rice rava one was fantastic but no pictures.
Since tomorrow Hubby has to go in for an angiogram I have no time to redo and add pictures. I will update the post with round idlis hopefully after his procedure.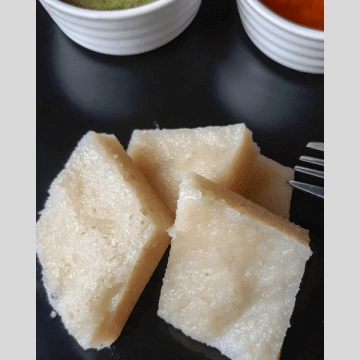 Ingredients
1

cup

rava

roasted lightly

½

cup

poha | beaten rice

thick

1

cup

curd

slightly sour

A pinch of Eno fruit salt

Salt as per your taste
Instructions
In a sieve add the poha and wash it under running water till the water runs clear.

Transfer to a medium sized bowl and add the curds and the rava and give it a good mix. Add a teaspoon or 2 of water if the mixture is too dry.

After about 5 to 10 minutes run the immersion blender or transfer to a mixer jar and grind till the mixture is a fine homogenous mixture. Use a little water if needed.

Transfer back to the same bowl if you have used the mixer jar. Add salt and mix well.

Get the cooker ready by adding sufficient water in the base and start heating the water. Remember to remove the valve/weight from the cooker lid.

Add water, if needed, to make a thick dropping consistency.

Grease the idli mould with ghee, oil and add the batter in the mould.

Once the water is boiling rapidly place the idli stand in the cooker. Cover with the lid.

Steam the idli only for 10 - 12 minutes. Do not overcook the idlis.

Once you remove the idlis from the cooker let it stand for 2 minutes.

Remove to a bowl or directly to a plate.

Serve it with spicy chutney and sambar.
Notes
You can also use a greased plate like I have to make your idlis. To make things interesting for a child then use a cookie cutter to cut the idlis.
Poha| Avalakki| beaten rice can be any variety thin, thick or medium. I generally stock the thick kind.
To celebrate World Idli Day members of FoodieMonday/Bloghop Group made some delicious, soft and innovative idlis. They've used alternate grains like quinoa, oats, almond meal, only lentils, rice flakes, soya, semolina, millets, buckwheat to make the idlis. Please check out their recipes by clicking on the links.
Instant Oat Rava Idli by Kalyani
Oats and Almond Meal Vegetable Idli by Preethi
Cornmeal Oats Soya Vegetable Idli by Sujata
Instant Ragi/Nachni Idlis by Swati
Reader Interactions