Creamy French Potage de Crécy Recipe
Even if you do not like cooked carrots you will love this carrot soup recipe. It's creamy and full of incredible flavours.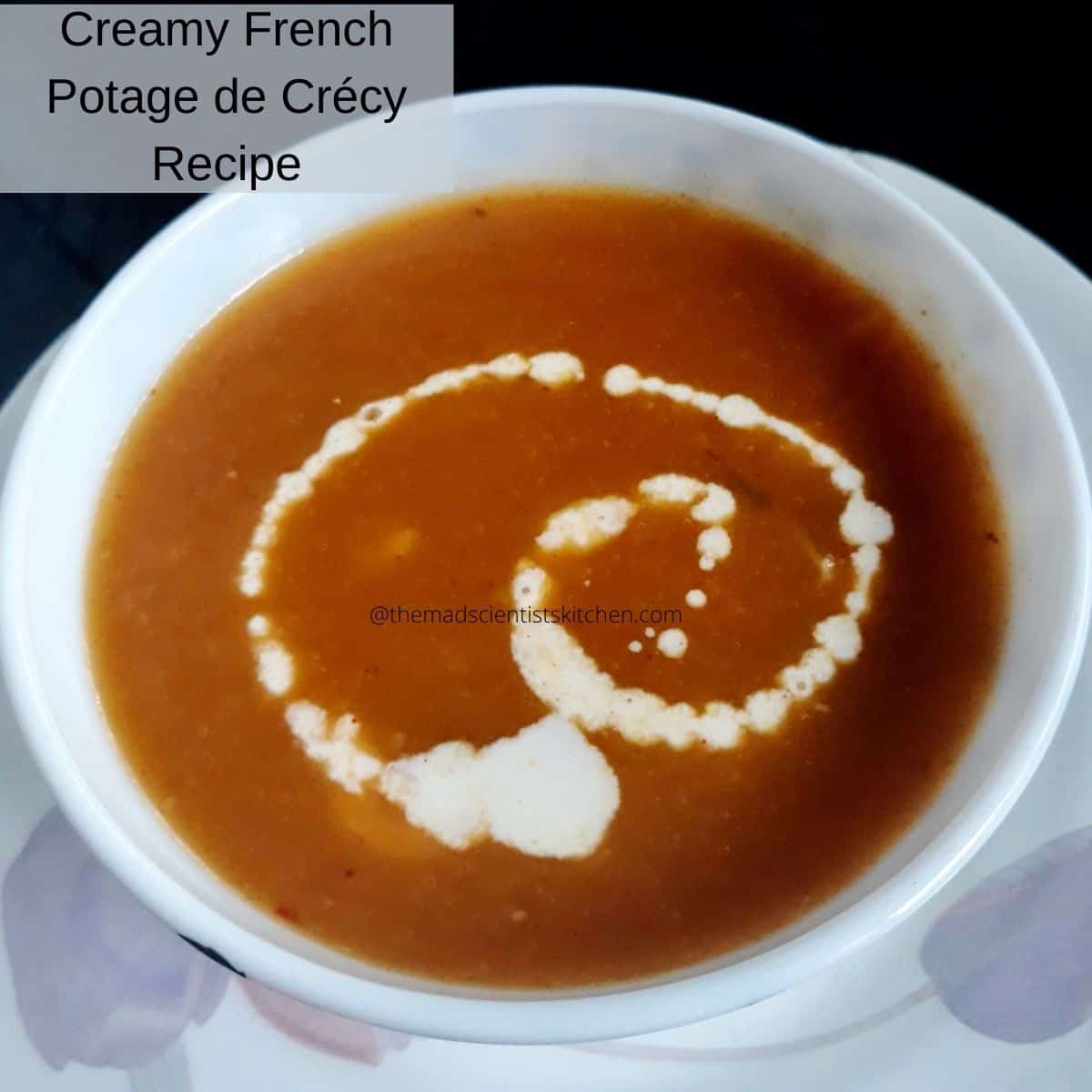 The Creamy French Potage de Crécy Recipe is an example of classic french soups. Thick and creamy and delicious, the soup is generally served with rice. That does not mean you cannot enjoy the Carrots Soup with sandwiches, and salads. 
The soup is light, healthy and Psst…no one knows you have used cooked carrots in the soup till you tell them. The only cream I have used is what you see on top of the bowl, however, when I tasted the other bowl without cream,  I could not make out the difference. So why use cream? It is delicious with or without the cream. Did I mention the Carrot soup is budget-friendly too? In case you too like to maintain a Zero waste Kitchen and want inspiration then do read and try this recipe. Follow me on social media for more delicious recipes that are healthy and simple to make. You can also subscribe to my newsletter I promise not to spam you!
Today we on Foodie Monday Bloghop have a theme that Priya has chosen. Thanks to Priya who blogs at Sweet Spicy Tasty has suggested #273MyFamilyFavourites. Priya has a delicious collection of dishes that I love. Today she has posted Potato Capsicum Sambhar. Do check her blog for delicious and yum recipes.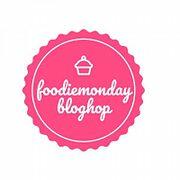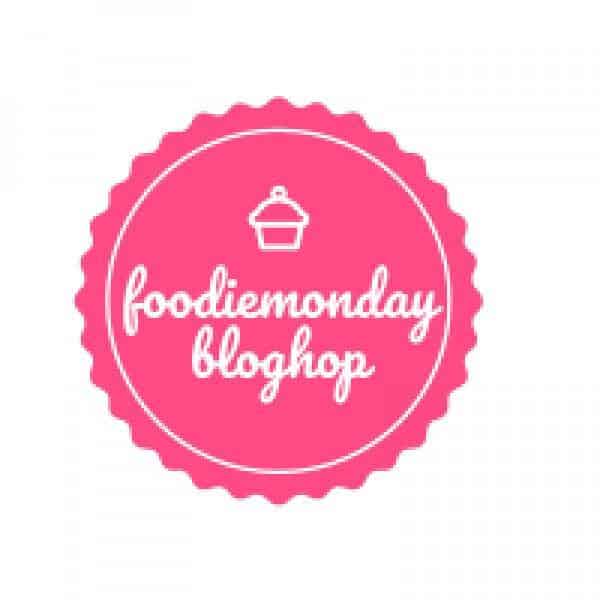 Today though my plan was to post another vegetable that is much loved in my place I settled for this Yummy Carrot Soup. The reason for making this soup is simple. Read on and you will know why I made the soup and also the yum recipe.
If like me you have made a mistake and ordered 1 kilogram of carrots and all of them need to be attended to immediately make Carrot Soup. Thanks to the basil plant my neighbour has gifted me I have plenty of fresh basil to play with.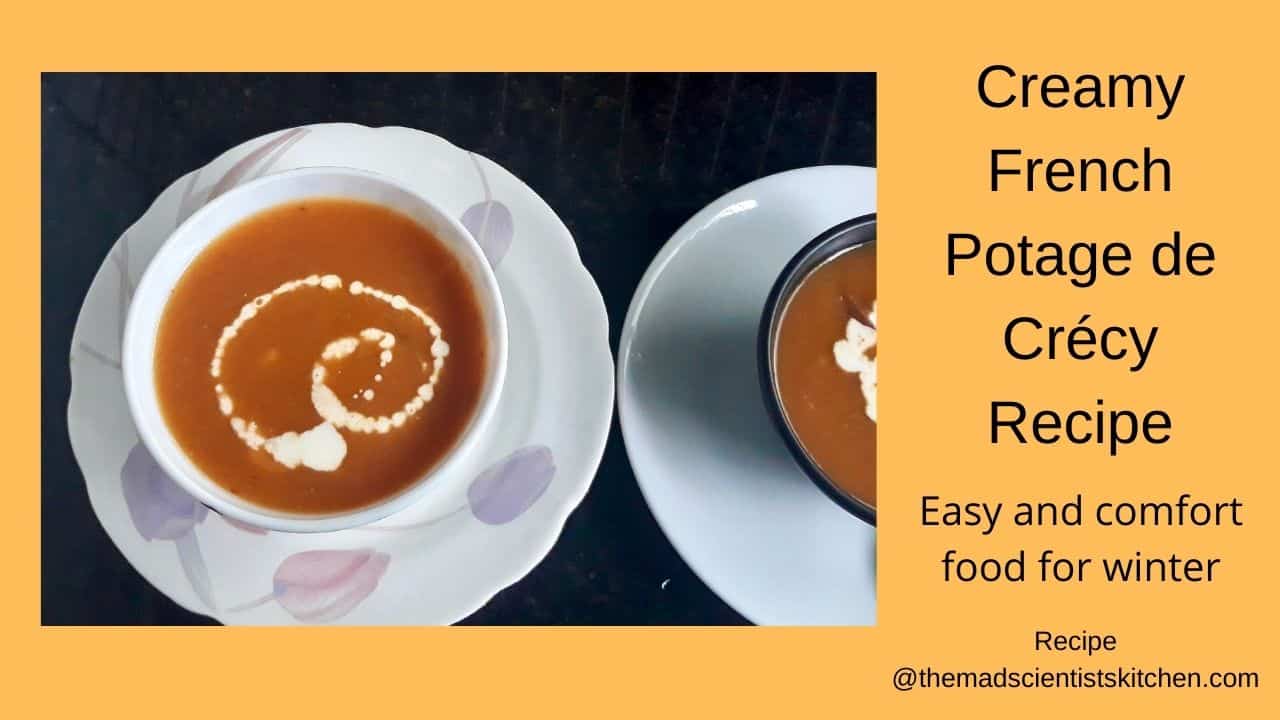 Potage de Crécy is named after Crécy-en-Ponthieu which is reputed to produce the best carrots. If like me you wondered why Potage then thick consistency soups are called Potage. Carrot soup is very versatile you can make it  
broth style 
creamy style. 
a bisque 
Make vegan  
and served hot or cold.
A popular carrots soup has many variations that can be made with other vegetables, root vegetables. Some variations use coconut, ginger and curry too. Carrot greens, mint, garlic, onion, potatoes too are used. In the UK the soup is made with grated carrots, garlic and coriander seeds. As a garnish use orange zest, carrot leaves dill, chives, chopped herbs crotons. The soup can also be topped with yoghurt, a yoghurt sauce, crème fraîche, sour cream. So what do you plan to do? Confused with the options? No issues read on and we will sail through the huge pile of carrots! 😀
Is soup enough for dinner?
In my place, we generally have lots of soup as dinner especially if you have had a very heavy late meal. Since a soup is I refreshing and light it is a preferred meal for many geriatrics.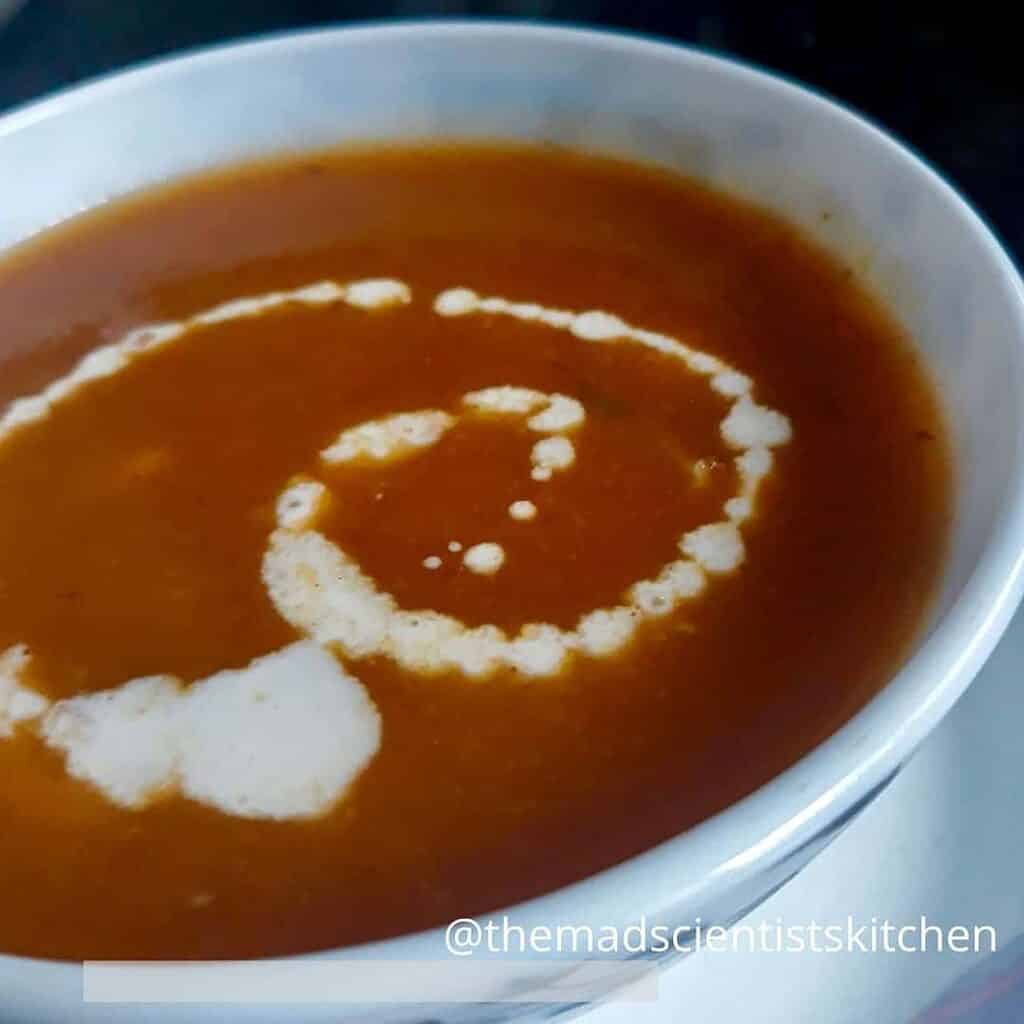 You'll find the full recipe below, but here are a few key factors.
Saute: In a deep pan saute the chopped onions and minced garlic in some oil till the onion is tender. If you plan to use cumin add it to the oil and saute it too. 

Add the carrots and saute them as well keep the flame medium-high and stir continuously. Till the carrots soften about 5 minutes depending on the thickness of the carrots.
Add the mushrooms potatoes and tomatoes peeled too and saute till soft. 

Simmer: Add the homemade vegetable stock /water and a few basil leaves and simmer. Add the peeled and pureed tomatoes. Simmer for about 20 minutes. 
Blend: I have used the immersion mixer to blend my soup. In case you plan to use the blender let the soup cool down before you blend. Also, keep the quantity in the blender below the maximum limits.  
Add a knob of butter in the soup. The flavours just are amazing. 
You can always serve the soup topped with cream like so.
You can also try roasting the carrots before making the soup. It will taste awesome.
Can you freeze the Easy Carrot Soup?  
Of course, you can keep your carrot soup in the fridge for 5 days.
If you have made a huge batch then store it in the freezer in freezer-safe containers for about 6 months. When you want to eat reheat the soup on low flame.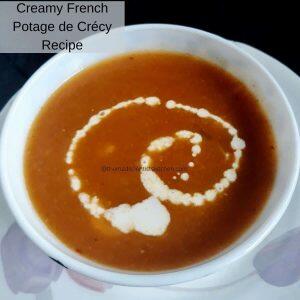 Creamy French Potage de Crécy Recipe
A homemade carrot soup recipe that tastes fabulous and is simply flavourful and delicious. A thick creamy soup but needs absolutely no cream to enhance the flavours. ! It's the best carrot soup with slight basil undertones you will enjoy.
Print
Pin
Rate
Equipment
Saucepan

Mixer/blender

Spoons and Ladles
Ingredients
1

kg

carrots

3

tablespoon

extra-virgin olive oil

1

onion

chopped

2

tablespoon

garlic

minced

1

tablespoon

chilli powder

3

tomatoes

peeled and pureed

200

g

mushrooms

1

potato

peeled and grated

¼

cup

basil leaves

coarsely chopped

4

cups

vegetable stock/ water

2

cups

water

optional

1 to 2

tablespoon

unsalted butter

to taste

Salt to taste

black pepper

freshly ground to taste

2

tablespoon

cream

optional
Instructions
Peel the carrots and chop them. I prefer to slice them in circles.

In a deep pot heat, the 1 tablespoon of oil add the onion and cook, stirring occasionally let the onion become translucent, 5 to 7 minutes.

Add the garlic, cook, stirring constantly till the raw smell goes away.

Add the carrots slices and stir occasionally till they soften a bit about 5-7 minutes depending on the thickness of the carrots.

Add the mushrooms and potatoes cook till the mushrooms soften.

Add the peeled and pureed tomatoes, stock/water, chilli powder, basil and salt. Bring to a boil for 20 minutes, for the flavours to come together.

Switch off the heat and let the soup cool for some time. Blend with an immersion mixer.

Add the butter, black pepper and simmer. Adjust the seasonings, thickness by adding the additional water.

Serve as per individual preferences with or without cream.

You can also add a dash of lemon juice to pep the soup a little.
Notes
If you are planning to use the blender cool the mixture completely then blend. Please take care if the mixture is hot it can splash out of the mixer jar. Even while opening the jar take care steam is very hot.

Please do not fill over the maximum limit. You can blend 2 times or more. It is better to be safe than sorry.

You can also add a dash of lemon juice to pep the soup a little.
Nutrition Facts
Creamy French Potage de Crécy Recipe
Amount Per Serving (1 bowl)
Calories 220
* Percent Daily Values are based on a 2000 calorie diet.
Disclaimer: We are a participant in the Amazon Services LLC Associates Program, an affiliate advertising program designed to provide a means for us to earn fees by linking to Amazon.in and affiliated sites. When you click and buy through this site, it helps us earn to keep this site running.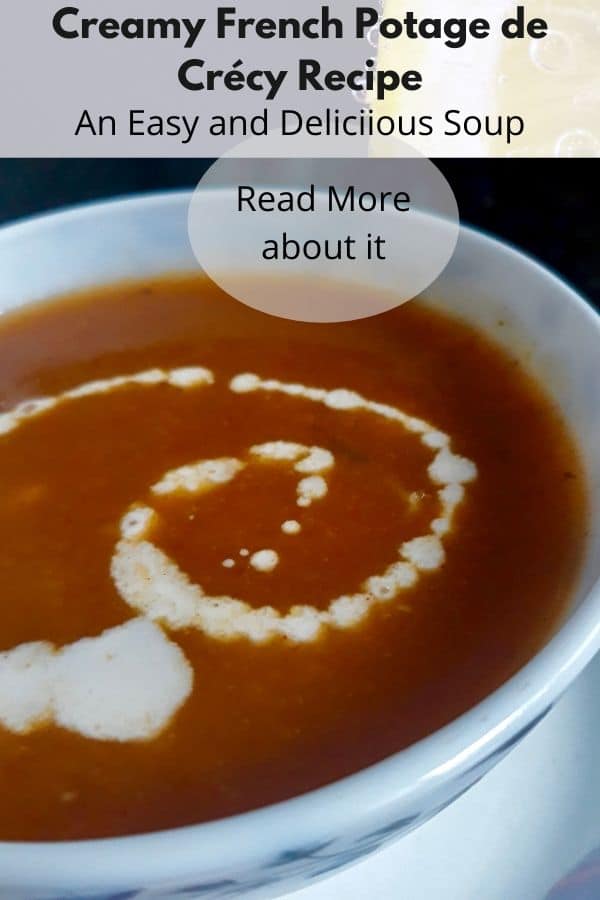 Reader Interactions