20 September, 2017
Everyday Dal Tadka Recipe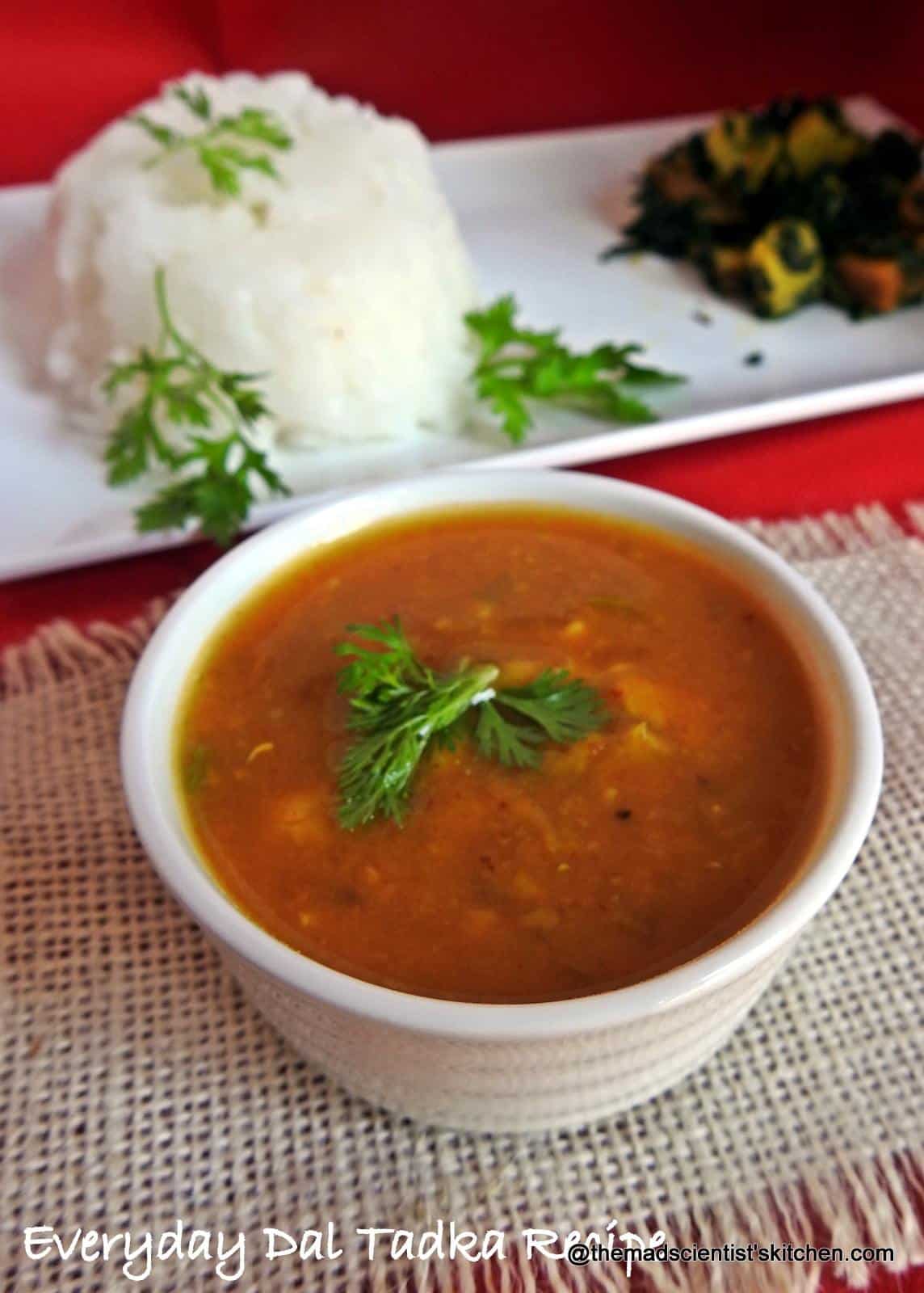 Comments : 15 Posted in :
Bachelor Recipes
,
Blogging Marathon
,
Brunch
,
Chana daal
,
Cook Book Series
,
Daal or Lentils
,
Dals or Daal
,
Festive Cooking
,
Healthy food
,
Indian Cuisine
,
Meal
,
Protein Rich Food
,
Sanjeev Kapoor
,
Side Dish
,
Simple and Healthy Vegetarian Diet in Old Age
,
Toor Daal
on
by :
ArchanaPotdar
Tags:
Accompaniments
,
Bachelor Recipes
,
Dal
,
Everyday Dal Tadka Recipe
,
Healthy food
,
Indian Cuisine
,
Protein rich food
,
Side Dish
,
Simple and Healthy Vegetarian Diet in Old Age
Dal Tadka is the commonest form of making dal and is the most delicious form of dal. Every household has a different way of cooking dal.
Dal or daal is a staple food for the most vegetarians in of Indian, Nepalese, Pakistani, Sri Lankan and Bangladeshi cuisines and we consume a variety of dals. Dals is an encompassing term for dried split beans, peas.
The term dal is used when a pulse is split. The pulse that has it outer hull not stripped is called chilka wali dal eg. chilka urad dal, mung dal chilka or dhuli dal, whole pulses can be referred to as sabut dal.
Pulses are low fat, high fibre, no cholesterol, low glycemic index, high protein, high nutrient foods. They are excellent foods for people managing their diabetes, heart disease or coeliac disease.
Dal Bhat is a common food where rice is eaten with dal. But Dals can be eaten with rotis or chapattis as well.
There are different kinds of dals and I am trying to list the different dals that I use. My preferred dal being toor dal.
toor dal also known as pigeon pea, i.e., yellow pigeon peas or arhar dal
split moong dal
split masoor dal
split chana dal
split urid dal
Dal is a good source of protein, especially for vegetarians.  But all dals do not have amino acids. Dals are traditionally mixed with seeds, nuts, rice or wheat they provide amino acids in the right proportions, making it a complete protein.
A few different varieties of foods that can be made with dals are Dhokla, Sambhar, Bisi Bele Bhat, Higreev, Hoorna/Puran, Kadbu, Dind, dosa, idli, Healthy Pesaraattu & Upma with Quinoa.
Dals that we can make Vegetables with Dal, Ridge Gourd and Masoor Dal Vegetable, Simple Paratha with Leftover Moong Dal, 
Sadha Varan or Plain Dal~Dal The Maharashtrian Way, Palak Moong Dal, Moong ki Dal, Lentil & Dal Curry Recipe, Sri Lankan Way, Kali Dal, Subzi & Daal.
Most dals are prepared by boiling dal or a mixture of dal with haldi. Salt and a tadka of spices are added to the dal. Generally, tomatoes, tamarind, unripe mango, or other ingredients are added while cooking the dal, often to impart a sour flavour.
This recipe I have copied from here.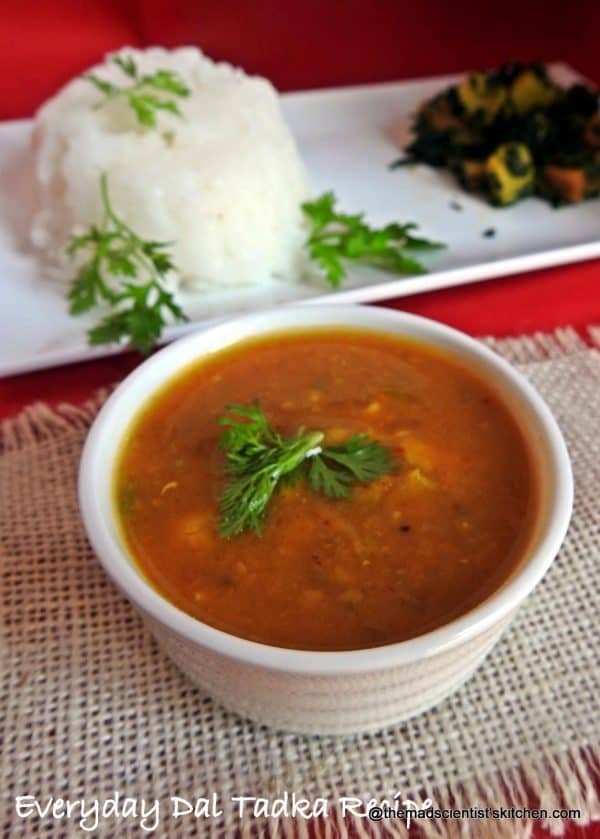 | | |
| --- | --- |
| | |
Soak the dal in toor dal and chana dal in water for 15-20 minutes.

Pressure cook the toor dal and the chana dal with sufficient water for 2 whistles on high flame then lower the flame and cook for 1 whistle. Let the pressure fall naturally.

Open the cooker and mash the dal with the back of the ladle. (If you do this job when the dal is hot you will not need to blend the dal with blender).

In a deep pan heat the ghee add and let the sizzle the cumin seeds.

Add the asafoetida; add garlic and ginger and sauté till the raw smell goes.

In the same pan sauté the onions until golden brown.

Adding a pinch of salt hastens the process.

Next add the tomatoes and cook till they turn pulpy.

Add red chilli powder, turmeric powder, cumin powder, coriander powder and garam masala powder and mix well.

Add the boiled dal, salt and mix well.

Add water as needed to adjust the consistency of the dal.

Remove from heat and add lemon juice.

Garnish with coriander leaves and serve hot with rotis and steamed rice.
Day 17
Check out the Blogging Marathon page for the other Blogging Marathoners doing BM# 80
Loading InLinkz ...
​Hi! First time here? You are Most Welcome! I hope you keep coming back for more here. If you are my regular visitor then Thanks, for you encourage me to experiment more!! I would like you to please click on my link below and like my
Facebook Page
. I will be happy if you can follow me on on
Twitter
too!
​
15s COMMENTS