Popcorn Rocky Road Dessert
A simple that can be made fast and the best part is it is a no-cook
dessert that is Popcorn Rocky Road.
This delicious  Rocky Road is delicious and easy to make and is a no-bake version. A slice is made up of popcorn,chocolate and marshmallows can be served as a slice of brownie.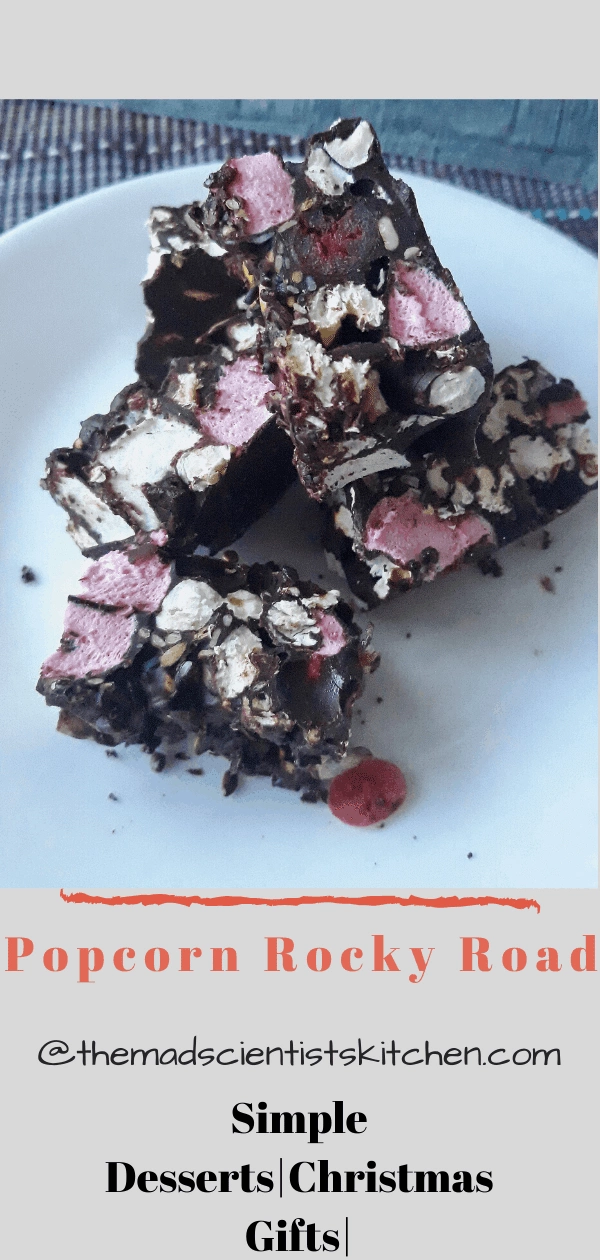 If you are searching for the American version then you are searching for ice cream. 
The reason I am making this yummy treat today is Christmas!! The time when sharing and gifting is something we do a lot! Yes, this Christmas make this delicious and easy dessert that needs no baking and is totally hassle-free.
But the reason I m posting this soup now is that I have started blogging with the group Healthy Wealthy Cuisine. This group has some interesting and delicious dishes that tempted me to join them and try my hand at the various dishes they make. This week, the #78HWCG's it is  #ItsChristmastime a  theme is suggested by me.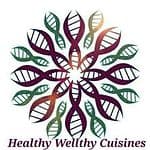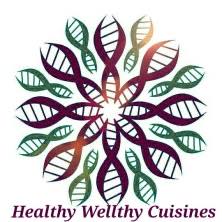 Here are some made by the members of the group
Since I love culinary history please bear with me and understand the reason why this dessert was developed.
In the year 1853, Australian Rocky Road was created to sell spoiled confectionery during the long trip between Europe and Australia. Local nuts and cheap chocolate were used to hide the spoilt taste and flavour. The dessert was named Rocky Road to refer to the road that travellers took to reach the gold mines.
The basic ingredients that go in the making of Popcorn Rocky Road are
Chocolate I use dark chocolate as we love it but you can use milk or white chocolate or a combination of the 3 chocolates.
Nuts use peanuts, almonds, pistachios
Popcorn, since I am making Popcorn Rocky Road, use store brought popcorn.
Honey or golden syrup used to bind
Butter since I use Amul salted butter I do not add salt but in case you are using unsalted butter use salt.
Digestive biscuits a little crushed. You can use gluten-free biscuits too. I use the leftover biscuits that no-one wants to eat.
Marshmallows there can be no Rocky rad without these delicious soft pillowy sweet.
Glace Cherries I love biting into one as I am eating the Rocky Road. It is optional but recommended.
Having said that let me tell you that the ingredients that are used traditionally in different countries are just that, different.
Like in Australia, glace cherries,  desiccated or shredded coconut, nuts, particularly peanuts, marshmallow. But in Bahrain, you will use Nutella and pistachio. In the UK you will use dried fruit, biscuit, a light dusting of icing sugar on the top. In the US walnuts or almonds are used.
I have used the ingredients I know that will work in my house you are free to try what you will like but do share with me your changes.
The steps involved in making Popcorn Rocky Road are 
Melt the chocolate you can do it in a double boiler or in the microwave. Add the butter and the honey. Mix well. Remove from heat.

Stir in all the ingredients till they are well coated with chocolate.
Pour in the prepared tin and let it sit in the fridge for 4 hours.
Remove and cut in pieces and serve.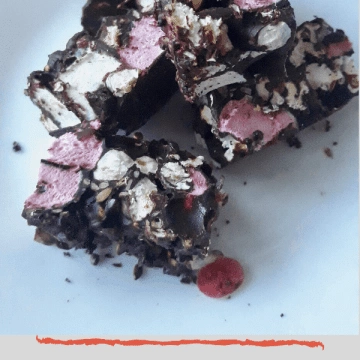 Ingredients
250 

g 

dark chocolate

150 

g 

milk chocolate

175 

g 

soft butter

3 

tablespoon

honey

½ 

teaspoon

salt

100 

g 

popcorn

125 

g 

digestive biscuits 

crushed a little

125 

g 

glace cherries

 diced

125 

g

marshmallows
Instructions
Line and grease a 13-inch x 9-inch cake tin.keep and overhang of the foil or parchment paper.

Melt the chocolate in the microwave with the butter and honey.

Add the biscuit, cherries, nuts, popcorn and the marshmallow.

Mix well till all the chocolate is uniformly distributed.

Transfer to the greased tin and flatten the surface.

Put the tray the fridge for 4-5 hours.

Remove from the fridge and de-mould using the paper overhang.

Cut and serve.
Variations:
To make variations use different nuts. You can use caramelised popcorn, chilli popcorn. I have not as yet come up with a substitute for marsh mellows.  Can you think of one? Please share with me.
The Shopping List:
Disclaimer: We are a participant in the Amazon Services LLC Associates Program, an affiliate advertising program designed to provide a means for us to earn fees by linking to Amazon.in and affiliated sites. When you click and buy through this site, it helps us earn to keep this site running.
Other Christmas Food you may like:
Pin for later: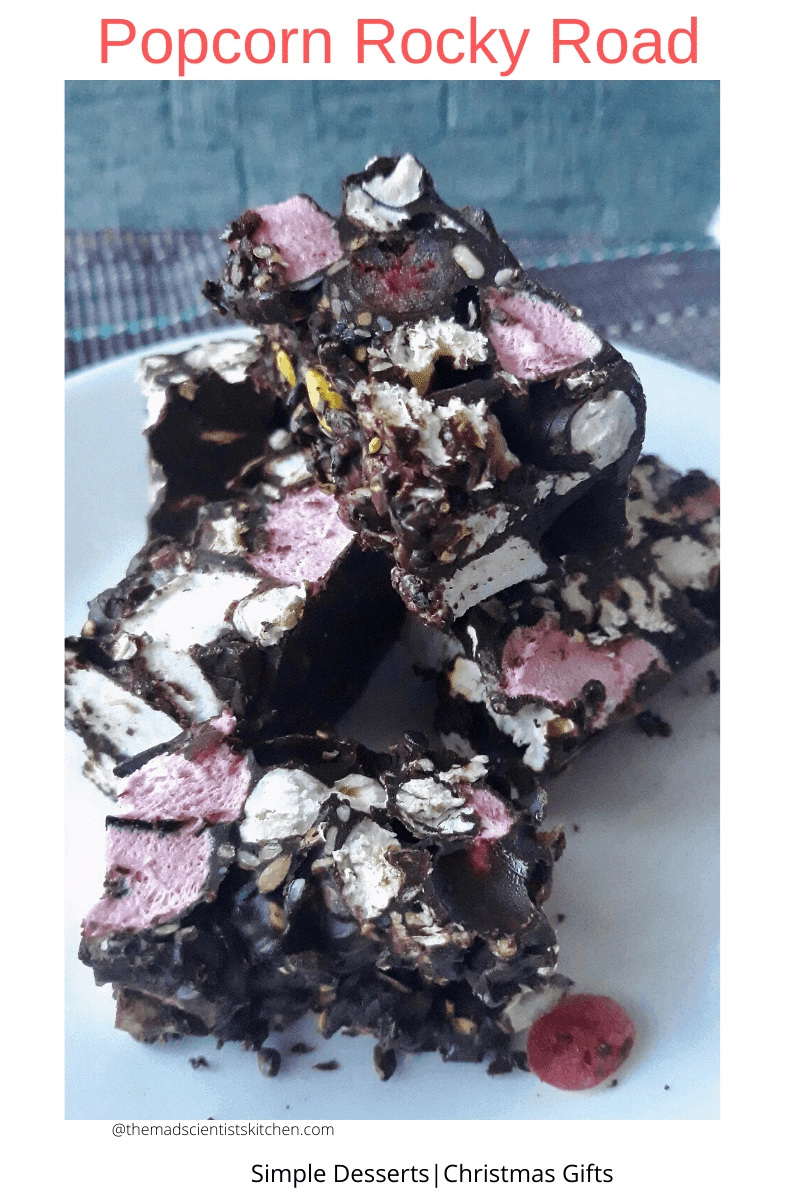 Reader Interactions