I am thrilled my post Corn Dhokla has given me maximum hits of 1072 in one single day! This I thought was the end of the story but yesterday  I read   Umm Mymoonah post and   she has selected mine. My cup of joy is overflowing!!
Thanks dear !
 Now coming to today's post…
Alsande or I believe they are called Cow Chick Peas are cooked regularly in Goa. In the month of May they are purchased in bulk, sunned and stored for consumption during the year.
The most common dish made out of these highly nutritious beans is Alsande che tonak. A beautiful blend of spices, coconut and beans tastes great with pao or une.
 But I am repeating myself. Why? Because I love this quintessential dish which makes its appearance in every Goan marriage or munj.
But today I have made this as a simple Usal. The ingredients are very few and the taste is normal everyday comfort food.
 I am sorry I did not think of clicking a picture of the alsande before boiling them or soaking them I have tried to click them after boiling but they were not easy to handle.
Ingredients:
1 cup alsande
1 onion
2 cloves garlic
1 green chilli
 A few springs of coriander
½ tsp red chilli powder (adjust as per taste)
½ tsp turmeric
1 tsp goda masala
A small ball of tamarind
A small piece of jaggery (optional)
For Tempering:
Oil
 Mustard
Method:
1.      Soak the alsande after washing them in sufficient water overnight.
2.    Soak the tamarind in water and extract thick juice.
3.        In the morning add a little salt and pressure cook for 3 whistles. Let the pressure come down by itself.
4.         In the meanwhile coarse grind the onion, coconut, garlic and the dry masala & coriander in the mixer.
5.        In a separate kadhai/wok heat oil. Splutter mustard.
6.      Add the ground masala and stir fry till the onion is translucent.
7.    Add the boiled alsande.
8.     Add the tamarind paste and jaggery if using. Adjust the seasonings & bring to a boil.
9.    Serve hot with Jowari roti or chapatti. I love it with plain white rice.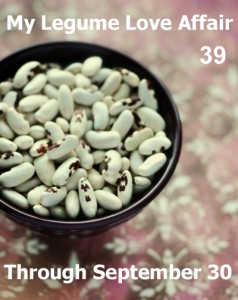 Archana
Reader Interactions