This is Smita's recipe.
The other day i had some leftover rice to finish off but no vegetables to be used for a pulao or something of that kind. All that I had was a packed of shelled corn in my freezer. I decided to put it and my unused masalas to good use and here was the final product.
1 cup cooked basmati rice
1 cup shelled and cooked corn
1 teaspoon ginger-chilly paste
3-4 Maggie vegetarian masala cubes
Everest Shahi Biryani masala
Ghee
Jeera for tempering
Heat the ghee and add jeera.
After it splutters add ginger-chilly paste and fry for some time.
Then add Shahi Biryani masala and cooked corn.
After frying this for some time add the cooked rice.
I nromally add salt to the rice before cooking it so do not have to add too much of salt
later on. After the rice is mixed well add the masala cubes to the rice and your zatpat
biryani is done!!!!U can add veggies of your choice and it still tastes good..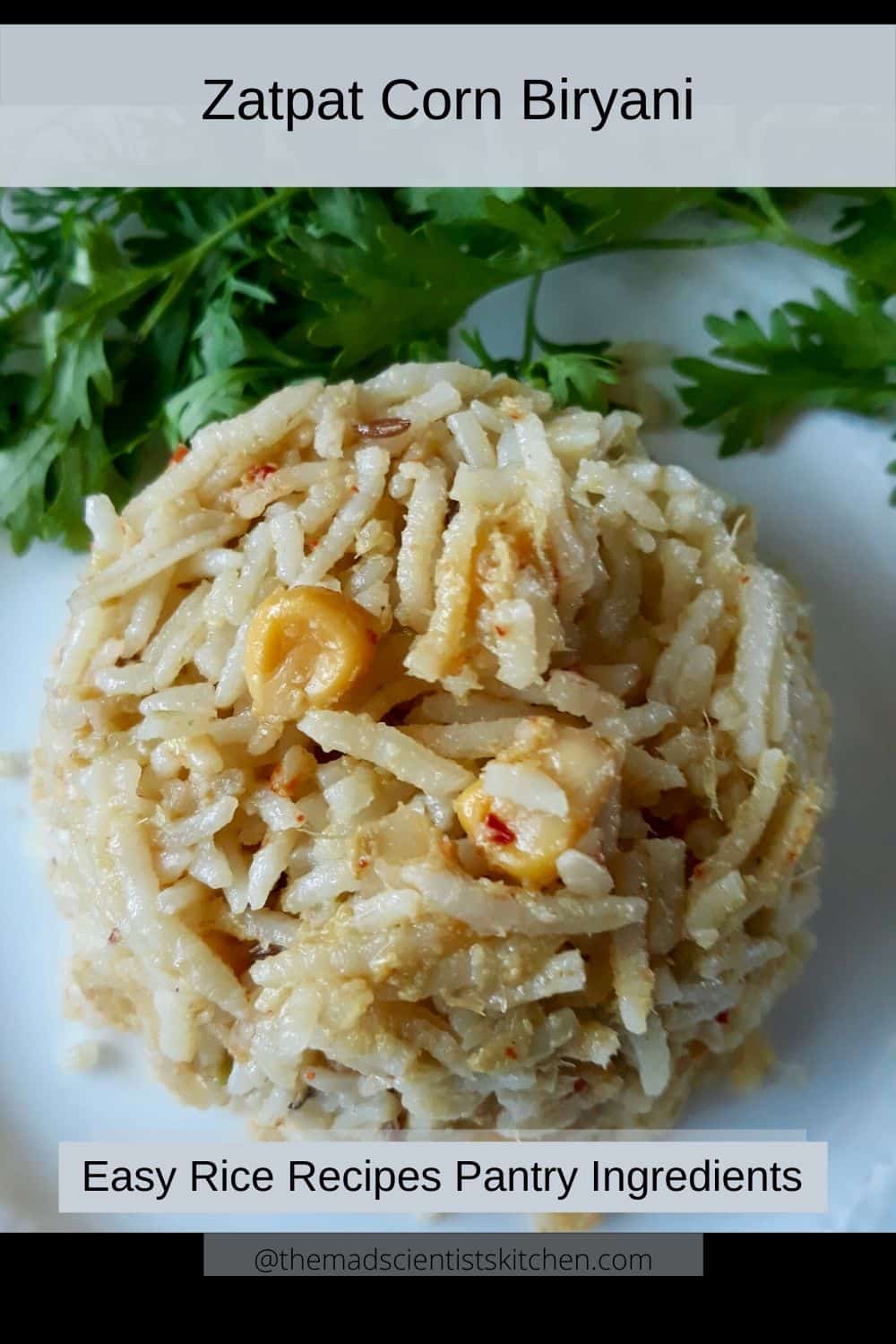 Reader Interactions