Last Updated on
Coriander Thokku, Kothamalli Thokku is a coriander chutney/pickle that can be eaten as an accompaniment with dosa, idli, chapati.
You can also enjoy the kothamalli thokku mixed with white rice topped with ghee or sesame oil.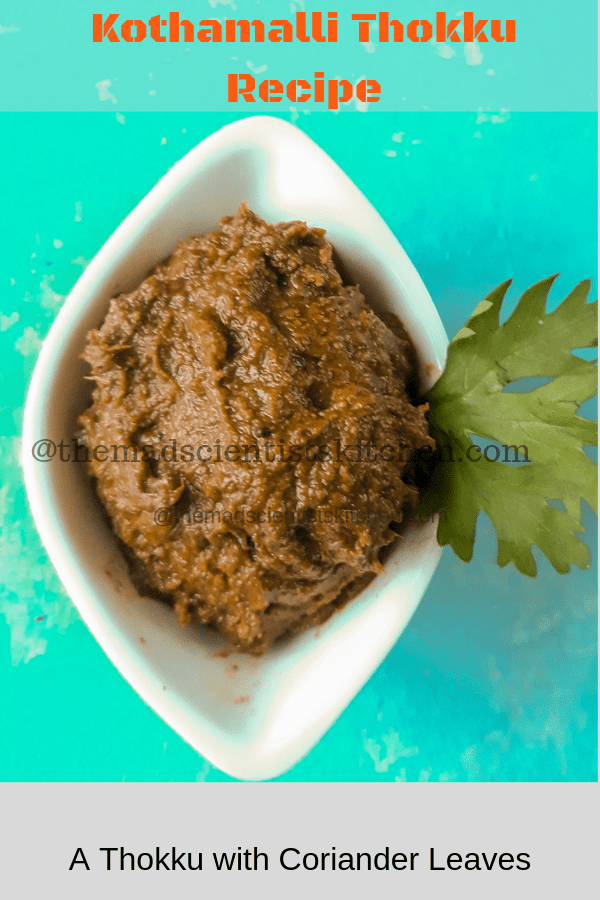 Coriander Thokku, Kothamalli Thokku Recipe
Coriander thokku is also known as coriander chutney/pickle.
What is Thokku?
A thokku is a pickle that is made by pounding vegetables or fruit. They can also be grated vegetables and not made with bite-sized chunks of vegetables.
How long does a Thokku last?
A pounded thokku will stay for almost one year.
How does one eat Thokku?
Whenever people want to eat, they make a fine paste of it and add the tempering to it.
In Tamil Nadu, thogayal or thuvayal (Tamil) are preparations similar to chutney but with a pasty consistency. In Andhra Pradesh, it is also called roti pacchadi. In Telangana, the same is called tokku.
Till the last few years, the only Thokku I knew of was the tender tamarind one called hunsinkai thokku. It is only now that I have heard of tomato thokku, coriander thokku etc.
This Monday for FoodieMondayBlogHop our theme is #196 It's Pickle Time. The theme has been suggested by   Aruna and I would not be able to participate as 1) my BP has skyrocketed and 2)would be just back from a trek.  The doctors want me to avoid pickle, papad etc. So I was grateful when Aruna agreed to allow Thokku as a pickle.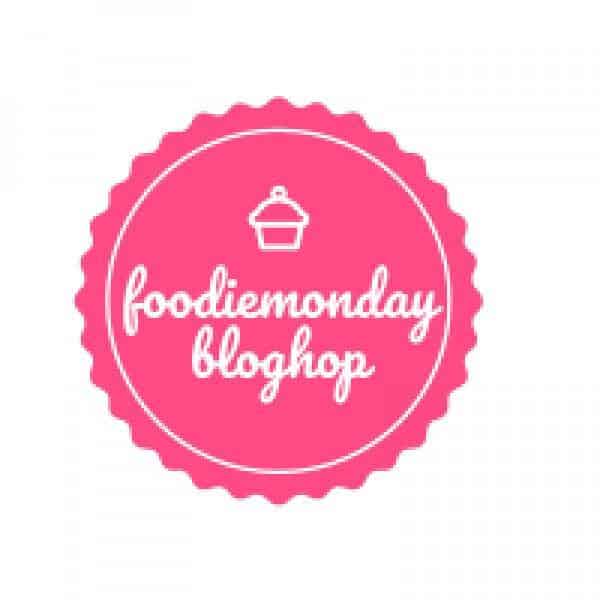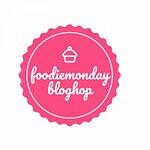 The yearly preserved tender tamarind thokku will have a lot of salt so I need to avoid it but then this delicious Coriander Thokku needs to be finished in 2 weeks if refrigerated.
This recipe is a mix of recipes from Nalini's kitchen and Tickling Palates.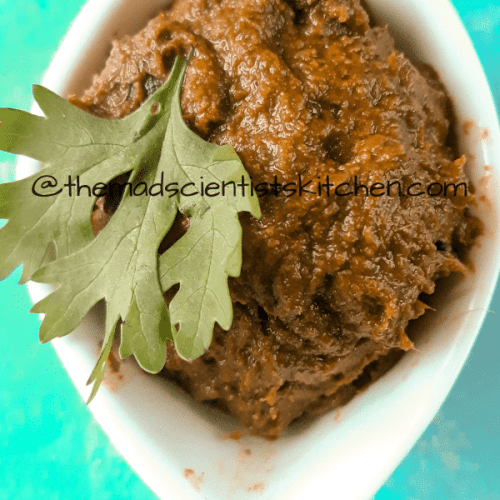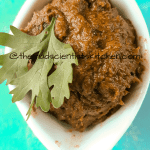 Print Recipe
Coriander Thokku, Kothamalli Thokku Recipe
A simple relish made from Cilantro or coriander leaves.
Ingredients
½

cup

coriander leaves

3

tbsp

urid dal

2

tsp

red chilli powder

Tamarind

¼

tsp

hing

Salt to taste

3

tbsp

oil
Instructions
Trim the coriander and soak for 5 minutes in water. This removes all the grit.

Air dry the coriander leaves so that all the moisture is removed about 10 minutes. Pat dry if necessary.

Heat the oil in a small kadhai/wok and the urid dal till reddish add the hing/asafoetida and the switch off the gas. Add the chilli powder and let the mixture cool completely.

Transfer to the chutney bowl of the mixer/blender.

In the same kadhai/wok sauté the coriander leaves until the leaves shrink, (you can add the stalks toswitch off the gas and let the coriander to cool down.

By now your urid dal mixture must have cooled so grind a coarse powder.

Transfer the coriander leaves, salt and tamarind paste to the mixer and blend to a fine paste.

Sprinkle water if needed.

Store it in a clean dry container.
Notes
You can also fry the ground paste in oil. But do not fry for a long as the thokku may end up in bitter taste.
The amount of tamarind paste you will need will depend on the sourness of the tamarind.
You can also use red chillies in place of red chilli powder. If using add them to the heated oil first.
Did you like this recipe? Have you tried it? If you do try it please tag me my FaceBook Handle.
Are there any new recipes, any new ingredients or diets you want me to try? Do leave a comment in the comments section.