18 July, 2017
Homemade Salted Caramel Sauce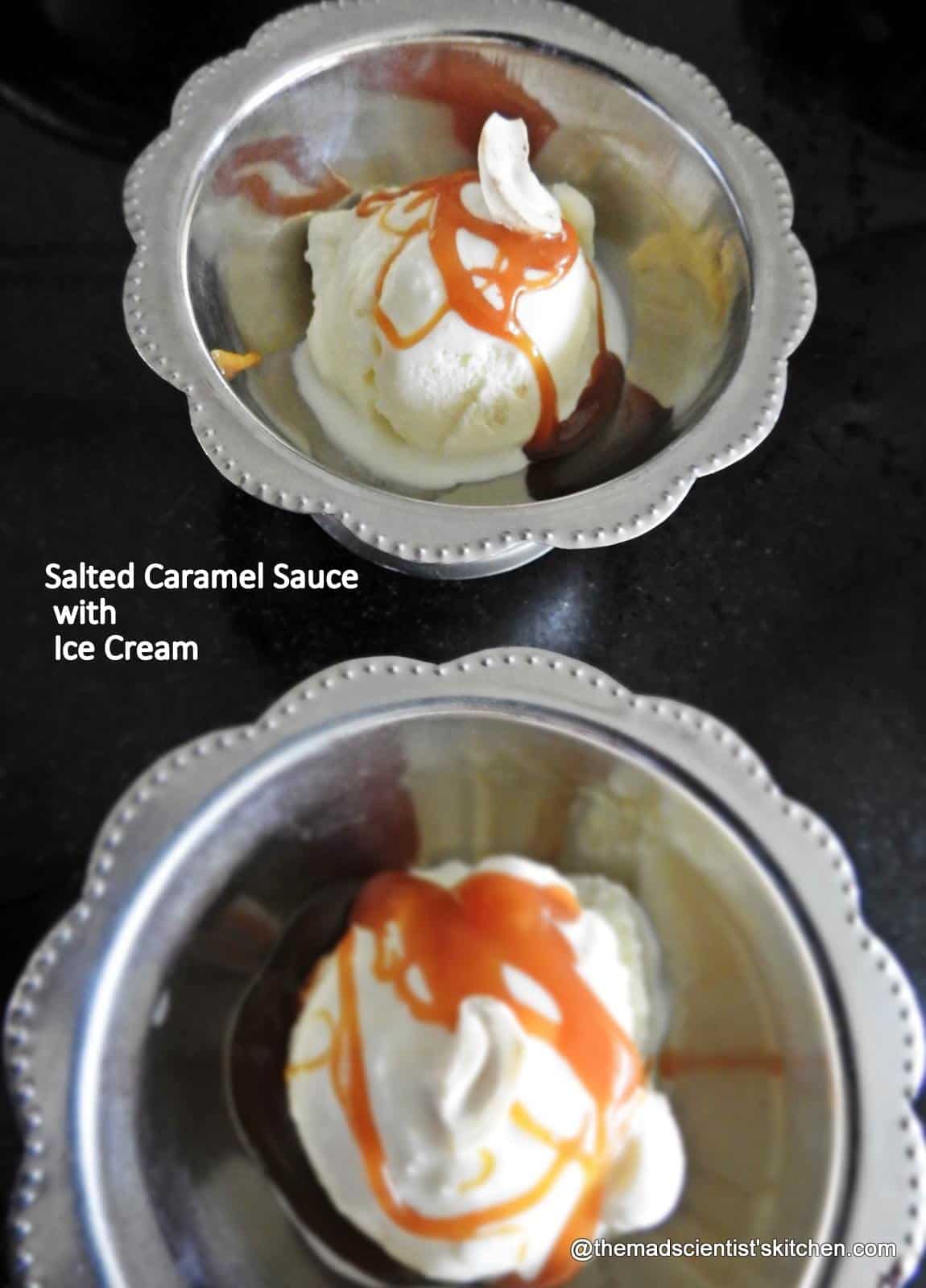 Comments : 9 Posted in :
Bachelor Recipes
,
Blogging Marathon
,
Dessert
,
Salted Caramel Sauce
,
Sauces
on
by :
ArchanaPotdar
Tags:
Bachelor Recipes
,
Dessert Topping
,
Homemade Salted Caramel Sauce
,
Ice cream topping
,
Kid Friendly
,
Sauces
,
Sweet
This delicious Homemade Salted Caramel Sauce is simple to make. And it tastes wonderful with ice cream, pudding, desserts and as a filling in moulded chocolates.
To make Caramel Sauce you heat the caramelised sugar with cream and mix, mix, mix.
According to Wikipedia," When it is used for crème caramel or flan, it is known as clear caramel and only contains caramelized sugar and water. Butterscotch sauce is made with dark brown sugar, butter and often a splash of whiskey. Traditionally, butterscotch is a hard candy more in line with a toffee, with the suffix "scotch" meaning "to score"."
Once you master making caramel you can make a different variety of candies, desserts, and confections.
To name a few "brittles, nougats, pralines, crème brûlée, crème caramel, and caramel apples. Ice creams sometimes are flavoured with or contain swirls of caramel."
So what are you waiting for ladies get your ingredients together and make this yum sauce? I have copied it from here.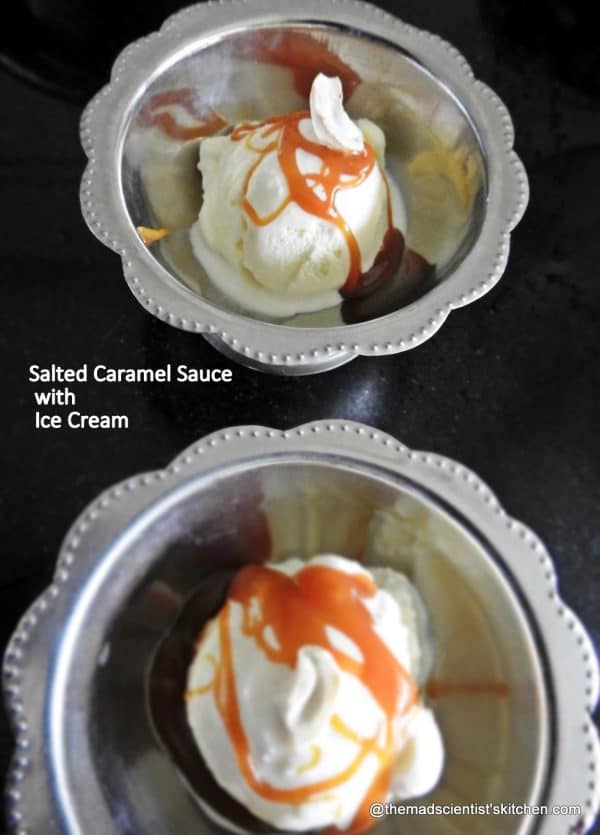 | | |
| --- | --- |
| | |
In a deep pan heat the sugar. Stir constantly with a wooden spoon.

The sugar will melt to an amber-coloured caramel. Keep stirring take care not to burn the sugar.

Once sugar has melted completely add the butter carefully as the caramel will bubble. Stir well till the butter has fully melted.

Next add the cream slowly in a drizzle, don't forget to keep stirring. The mixture will bubble and splatter. Take care but continue stirring.

Boil the mixture for a minute the sauce will rise in the pan as it boils.

Remove from heat and stir in 1 teaspoon of salt.

Allow to cool down before using.
​Hi! First time here? You are Most Welcome! I hope you keep coming back for more here. If you are my regular visitor then Thanks, for you encourage me to experiment more!! I would like you to please click on my link below and like my
Facebook Page
. I will be happy if you can follow me on on
Twitter
too!
​
9s COMMENTS