How to make Vegetable Stock Recipe
Will you like to make your Vegetable Stock at home and save money?
Do you want to run a Zero Waste Kitchen? Make a delicious and flavourful Stock base to build your soup or curry on. How does one make vegetable stock? To know about the recipe read on.
These days the vegetable scraps that would end up as thrash now go in my pan to make Vegetable Stock.
Vegetable Stock is an easy and healthier way to include veggies that most people (read my family) do not eat. I do not thrash all those vegetable peels, wilted carrots anymore.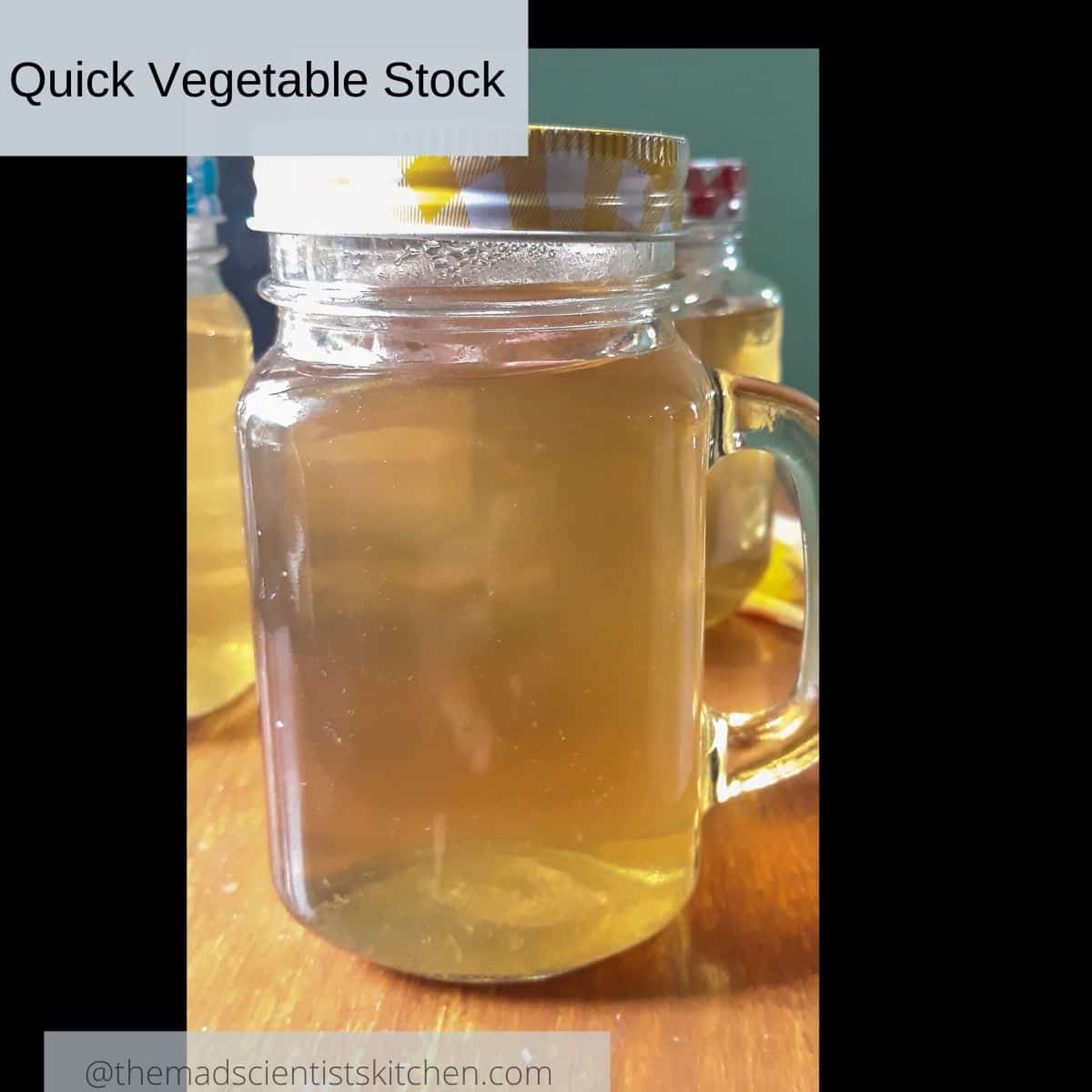 Contents:
Not the stock market like my husband thinks. To make Vegetable Stock simmer vegetable, vegetable scraps in water. Likewise to make meat stocks simmer meats and bone.
Making of a stock is new to my very Indian kitchen. We do not discard lentil water or water left after boiling vegetable it is part of my everyday cooking. It ends up in making a curry or a dal on the same day. But making stock per se is new to us.
Since vegetable stock is not available off the shelf here, I make my stock. But let me be honest even if I could buy it off the shelf I doubt if I would buy some.
Why should I? Making stock is easy. Add the veggie scraps, veggies, and water and let it simmer later strain the liquid. This way I control what I want in my stock. The best part is it helps my aim of wanting to manage a Zero Waste Kitchen.
Stocks are off 2 kinds 

vegetable stock, and
meat stocks. 
I am not qualified to speak about meaty stocks so I will leave it alone. 
You can quickly make Vegetable stock, unlike the meat ones.
A good vegetable stock matches the meat stock in their depth of flavour.
When making vegetable stocks, you can choose to make
a White Stock

Stock is a called white stock when it is colourless and milder.
A white stock is made by simmering raw vegetable in a pot.
A white stock has a fresh taste and is healthy. You do not use oils or fat.

or a Brown Stock

Brown stock is brown and is made by roasting the vegetable in butter/oil till they caramelise.
The vegetables are then simmered.
A brown stock is hence richer and deeper in colour.
Brown stock adds a more rich and strong flavour to your dish.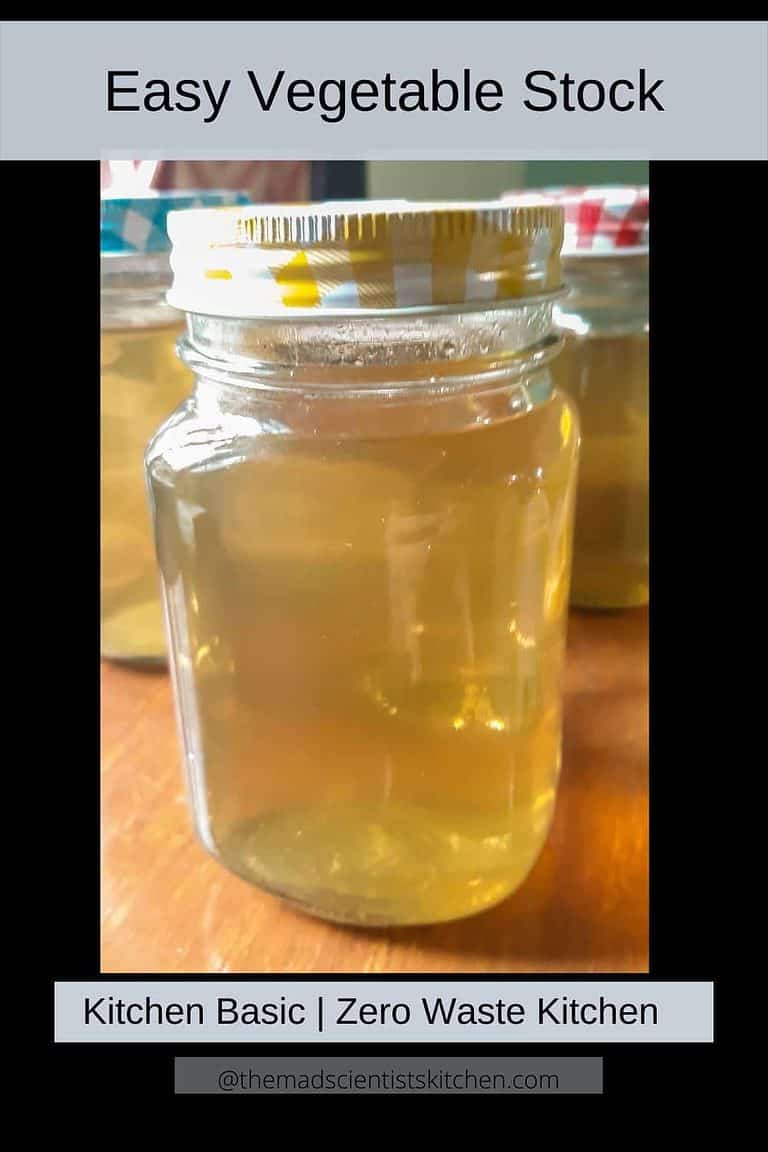 Add stock to soups, pulao, dals, gravies of veggies anything at all. During monsoons, we make a lot of soups and in my house stock gets pressed into heavy-duty service. 
In anticipation I many times make the stock and freeze into cubes. Yes, it is freezer friendly only then I pray that we do not have a major power outage.
Onions, carrot, mushrooms, garlic, celery and leek are standard ingredients for Vegetable Stock.
Likewise, bay leaves, peppercorns, thyme and parsley stalks are standard aromatics.
Use fresh vegetables if you wish your stock will be very flavorful. I generally use the scraps of vegetables I have used during the week. Leftovers wilted carrots, onions, mushrooms, make an ideal beginning. You can add or remove what you do not want. 
Since I am using the stock for soups now I will add 1 garlic, a few pepper, and tomatoes.
Deseed the tomatoes before adding to your stock they give a bitter taste.
Celery, leeks are veggies I don't buy as they are too expensive. Thyme and parsley are not much appreciated so I use a pinch or 2 of dry herbs.
If you plan to add cabbage do it in the last 5 minutes else your stock will smell.
For a brown stock rich and intense use dried mushrooms and tomatoes. These ingredients are umami-rich and give the stock a deep colour.
For a South Asian style stock add lemongrass, ginger and green chillies.
To make my stock cost-effective I store the peels in a bag in the fridge. Almost everything that can be saved ends up here. Right from wilted carrots to pumpkin peels.
Once I am ready to make stock I wash the stored veggie trimmings well.

These days I have taken to soaking them for some time in baking soda water. I know you will say there will be a nutrient loss, soluble minerals will leach out. That is fine by me currently.
I am sure once my terror of the pandemic eases I will get back to washing and rinsing them to get rid of visible dirt.   

Chop them up roughly and add them to a pan.
Add enough cold water to stay over the vegetables. Add the aromatics and let it simmer. 
For Brown Stock, I chop the veggies up and roast them in a pan with a little oil or butter. It gives a nice aroma and becomes brown.
If you are planning to boil it down to reduce the quantity of stock add salt in the end. I do not add any salt.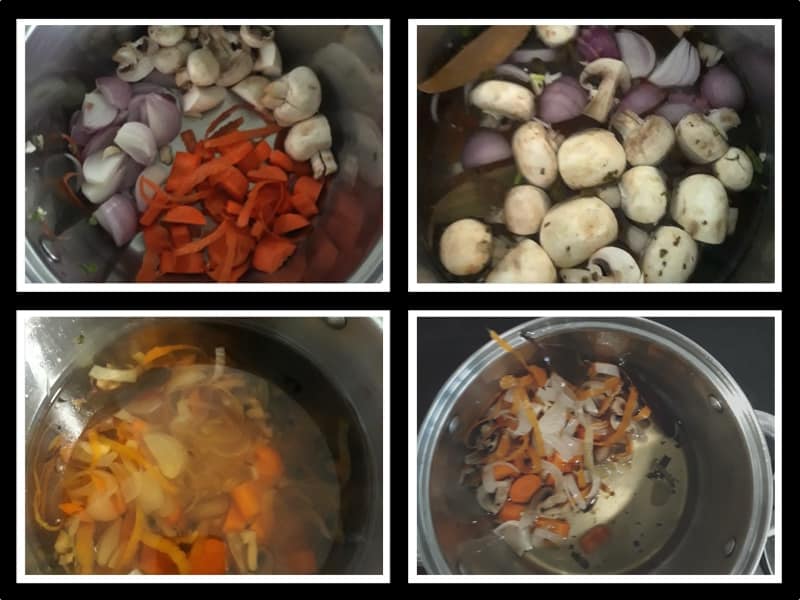 Generally, avoid starchy veggies like potatoes and make the stock cloudy. A peel or 2 are fine gives a lovely flavour.
Beetroot too imagine a red stock! No thanks.
Smelly vegetables like turnips they also make the stock cloudy. Since I have never tried I cannot say.
Avoid veggies like beans and zucchini. I tried once the stock was so bitter I threw it out. Cabbage you can add in the last few minutes but best avoid it.
These vegetables are available in plenty in India avoid them in vegetable stock.

Ladyfinger 
Cabbage 
Corn 
Asparagus
Coriander leaves 
Ginger
Turmeric
Radish
Turnip 
Cauliflower
Broccoli
Brinjal/Eggplant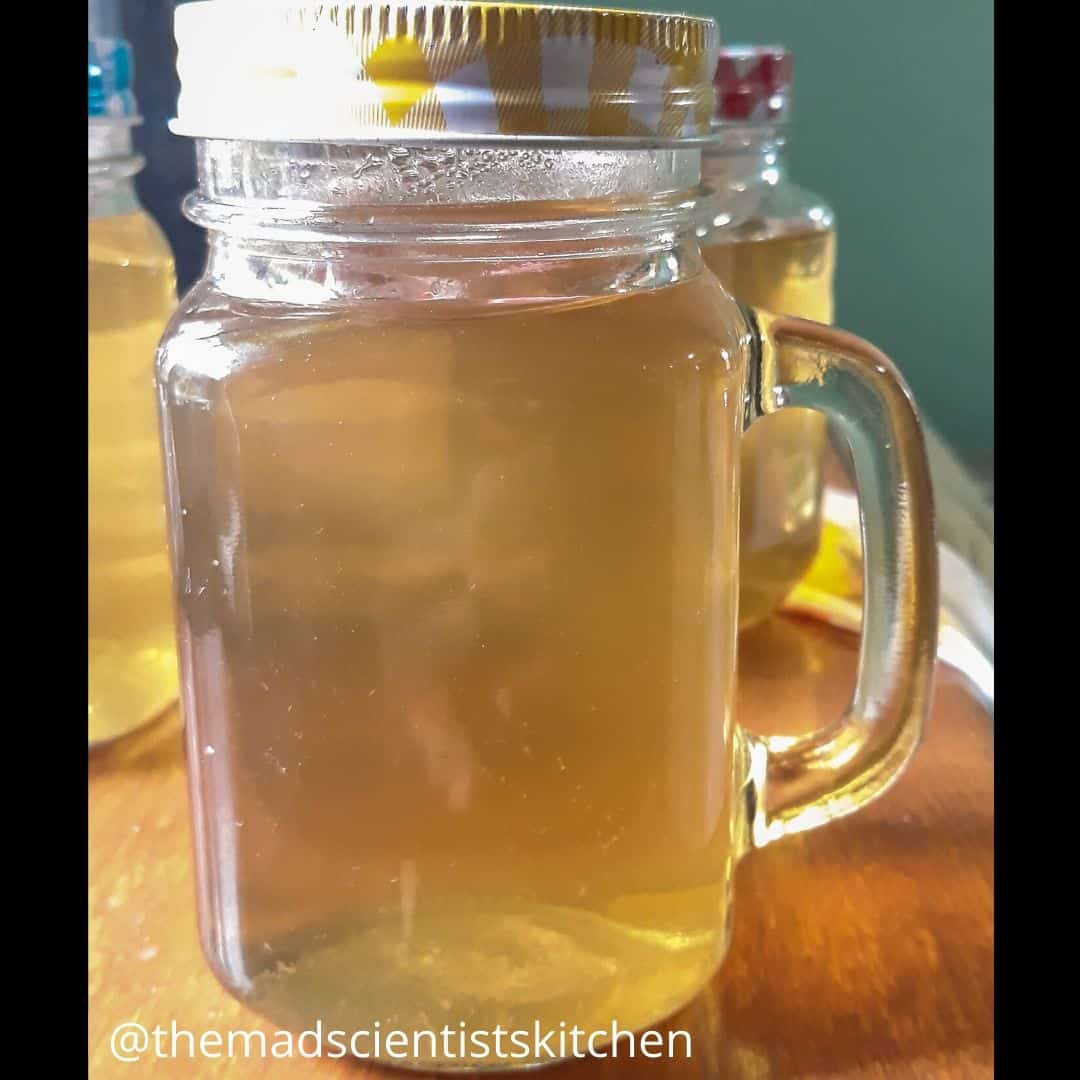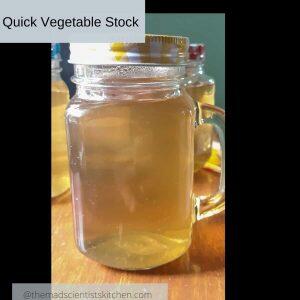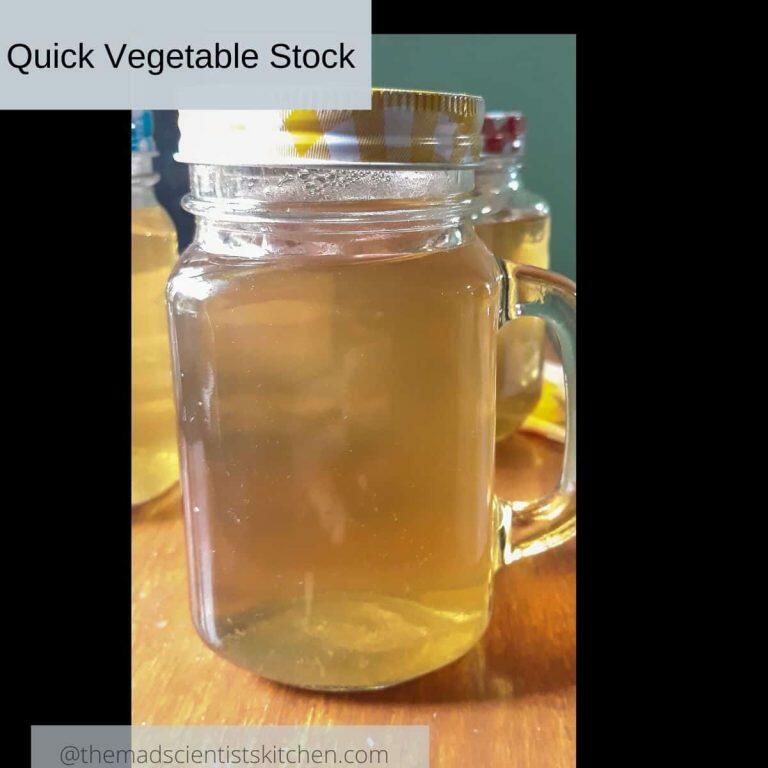 Vegetable Stock Recipe
Making stock is simple and it is flavourful too it does give a lovely flavour to food. 
Print
Pin
Rate
Equipment
Knife

Saucepan

Strainer

Spoons and Ladles

Bottle
Ingredients
2

onions

large

2

carrots

medium

200

g

mushrooms

200

g

vegetable scraps

3

Celery stick

optional

1

whole bulb of garlic

10

peppercorns

1

bay leaf

water
Instructions
Chop the vegetables into large chunks.

Remove and discard leaves from the celery stalks, if using. Celery leaves, especially those on the outside of the bunch, are bitter and should not be added. Slice the celery into large pieces.

Scrub the carrots under cold running water chop the carrots into large pieces.

Garlic is the base flavour for this stock, so use a whole bulb of garlic.

Break up the bulb into individual cloves. Peel the garlic. There's no need to chop the garlic.

Drop all the ingredients in a large pot large enough to hold the covering water.

Add pepper corns and a bay leaf. Pour enough water into the stockpot to completely immerse the vegetables.

Switch on the gas and on high flame and bring the stock to a quick boil.

Remove the scum that floats on top with a ladle or slotted spoon.

Once the water has begun to boil, turn the stove down to low.

Allow the vegetables to simmer for an hour. Any longer than an hour and the vegetables will begin to turn mushy and begin to lose all their vibrant flavour.

Strain your stock through a fine mesh or cheesecloth placed in a colander.

The stock should be light in colour, sweet, and translucent.
Notes
You can also add herbs or scraps leftover from other dishes. Potato scraps will help thicken the stock a little.
Parsley, thyme, or rosemary stems are other good additions. 
Nutrition Facts
Vegetable Stock Recipe
Amount Per Serving (1 l)
Calories 17
* Percent Daily Values are based on a 2000 calorie diet.
I prefer to use roughly equal amounts of all the veggies. 
Your stock flavours will depend on what you add to it.
Strong flavours, starchy foods I generally avoid. 
Then simmer on low flame this is what gives you an excellent stock.
Avoid the vegetables I have listed, your stock will be great.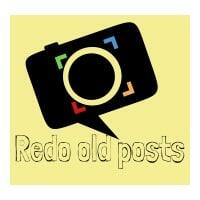 This is an old post that I am updating with newer pictures and a write-up as a part of the group Foodies_RedoingOld Post.
Disclaimer: We are a participant in the Amazon Services LLC Associates Program, an affiliate advertising program designed to provide a means for us to earn fees by linking to Amazon.in and affiliated sites. When you click and buy through this site, it helps us earn to keep this site running.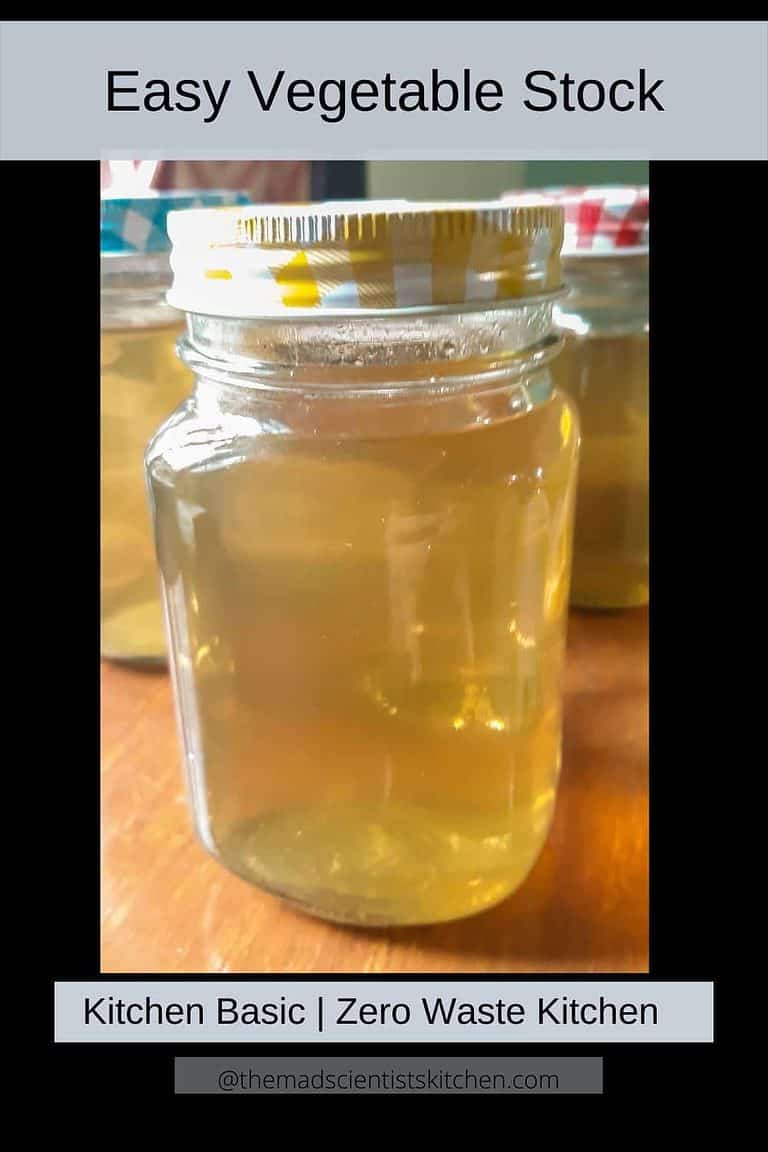 Reader Interactions