Last Updated on
Apple Upside-down cake is beautiful, tasty and easy bake.
You can use any fruit to bake an upside-down cake but the common ones are apples, pears, pineapples, peaches, apricots.
Since the cake is pretty and easy to bake and there is no need to frost it is a popular gift. I myself prefer to gift the upside-down cake. The plus, huge plus is that it is simple to make.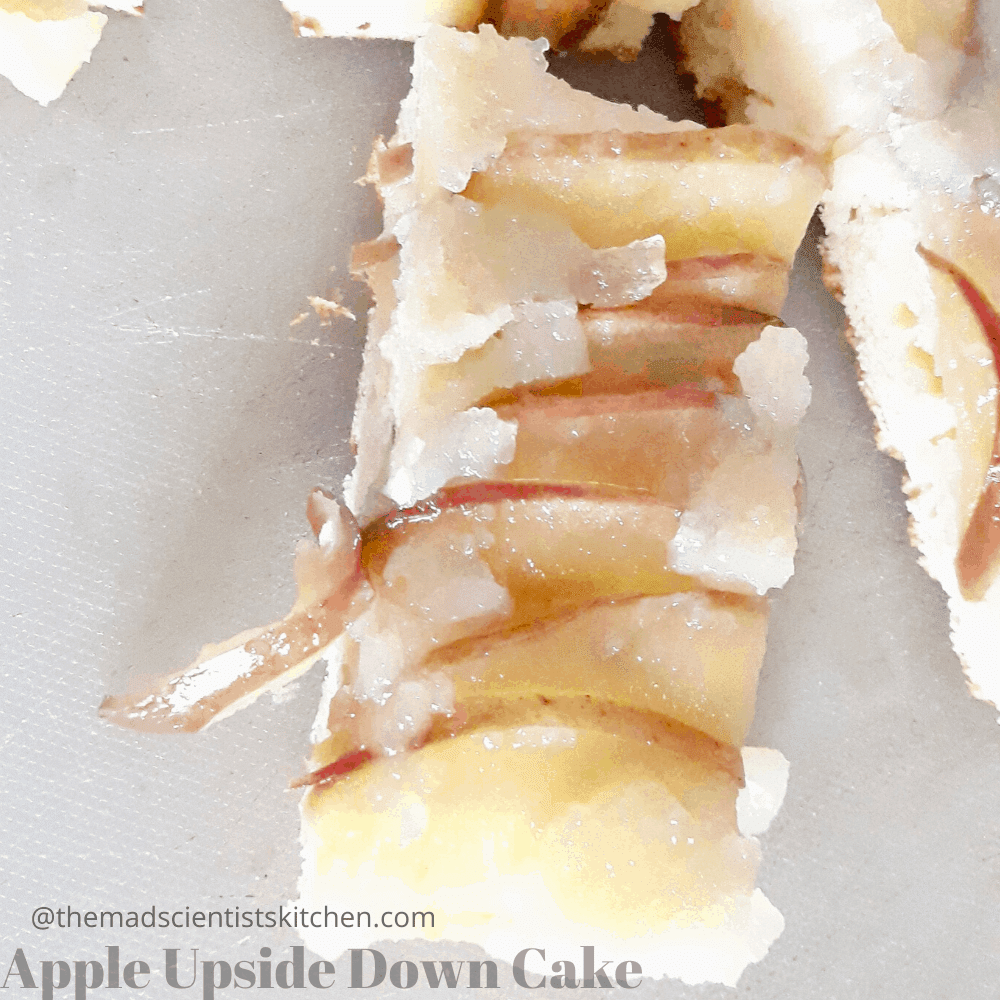 When I first baked apple upside-down cake my daughters ate just the apples and I was left with just plain cake. So anytime I bake the cake I get nostalgic. this is one of my most popular cakes and I am asked to bake it regularly.
There are many variations od an Upside-down Cake
I have made the cake with pears but you can add caramel then add the fruit, bake in cast iron, bundt, mini pans. Add cinnamon, mint, zest, rhubarb as herbs along with the fruit.
How to make the Upside-down Cake
The technique to make an upside-down is to sprinkle sugar and arrange the fruit on top, add your cake batter and bake. When the cake is still warm invert on a plate. The waiting time in the tin for the apple upside-down cake is about 10 minutes. Since the cake is very delicate do not rush at this step your cake may break.
How to store the cake
In warm climates like ours, I will say store the cake in the fridge for 2-4 days. Get it out about 1 hour before serving.
To store the upside-down cake I will suggest using an airtight container and with enough space over the cake. But if you have to use a plastic wrap then do not let the plastic come in contact with the cake. Add toothpicks so that it forms a tent.
The main ingredients for Apple Upside-down Cake
Apple or the Fruit: You can peel the apples, I, however, do not peel the apples. The amount of fruit you will need will depend on the fruit. Smaller fruit you will need more. I needed 3 medium-sized apples to bake my 8-inch cake.
Butter: Use butter salted or unsalted. In case you use unsalted butter add a pinch of salt to your cake batter. I use salted Amul butter.
Cake Flour: In case, like me, you cannot access cake flour replace 1 tsp of maida with 1 tbsp of cornflour for every cup of maida or All-Purpose Flour.
Eggs, Baking Powder, Milk, Sugar and Essence: the essentials for a good cake.
To peel or not to peel
Apple when unpeeled give a beautiful colour, texture to the cake. We get the Kashmiri apples and so they do not have tough peels they blend well with the cake. Also, there are people who argue that the nutritive value of apples is lost if peeled. You can peel the apples if you wish. I keep them as I like the colour.
My method of cutting the apples for

 

apple upside-down cake
In case you are peeling them then peel one at a time. Cut the apple in quarters with a sharp knife. Take one quarter and dunk the rest of apple pieces in water to prevent browning. Remove the core and make thin slices. Toss the slices in the water again. Repeat till you finish all the apples.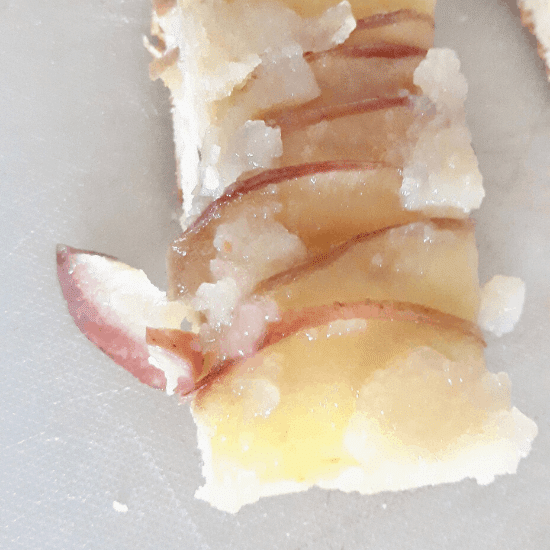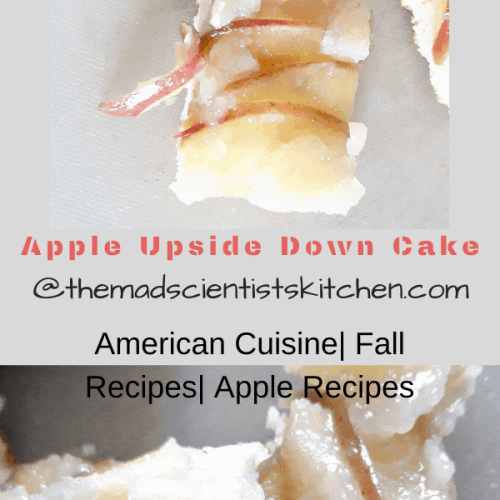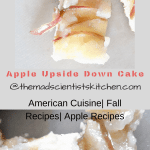 Print Recipe
Apple Upside-Down Cake
A delicious yet simple Cake. Simple yet Beautiful Cake that is great gifts.
Equipment
Oven

Knife

Hand-Held Beater
Ingredients
For the fruit layer:
2

tbsp

butter

½   

cup

sugar

3

apples

sliced thin
For the Cake:
3 

tbsp

milk

3 

large eggs

1 ½

tsp

vanilla

1 ½

cups

sifted cake flour**

see notes

¾

cup

sugar

¾

tsp

baking powder

¼

tsp

salt

13

tbsp

unsalted butter

softened [184 grms]
Instructions
Grease the cake mould with butter.

Sprinkle the sugar. Arrange the apple slices. Set aside.

Preheat your oven to 180⁰C/350⁰ F.

Lightly whisk together milk, eggs and vanilla in a medium bowl.

Place dry ingredients in a large bowl and mix on low speed for 30 seconds, until blended.

Add the butter and half the egg mixture, and mix until dry ingredients are moistened.

On medium speed beat for one minute. This will aerate and develop the cake's structure. Scrape down the sides.

Add the remaining egg mixture in two batches, beating for 20 seconds between each addition. Scrape down the sides.

Pour batter into prepared pan. Smooth surface with a spatula.

Bake for 35-50 minutes until a wooden toothpick inserted into the centre comes out clean.

Let cake cool on a rack in the pan for 10 minutes before inverting onto a greased wire rack.

If using a loaf pan, flip the cake over so the top is up.
Notes
Cake flour at home – Take one cup of all-purpose flour/maida and remove 2tbsp from it. Replace the 2 tbsp flour with cornflour and sift together 2-3 times. Cake flour is ready to use. 
Other Bakes that may interest you:
Your Shopping List:
Disclaimer: We are a participant in the Amazon Services LLC Associates Program, an affiliate advertising program designed to provide a means for us to earn fees by linking to Amazon.in and affiliated sites. When you click and buy through this site, it helps us earn to keep this site running.
This week I have participated in Foodies Redoing old posts and changed my old post. The pictures in the past I have lost when I was hacked so updating pictures then I could not resist rewriting the whole post. This post was originally published in the year 2015 when I did not have recipe cards etc.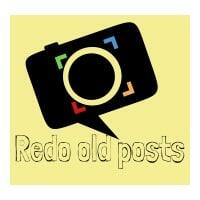 Pin For Later: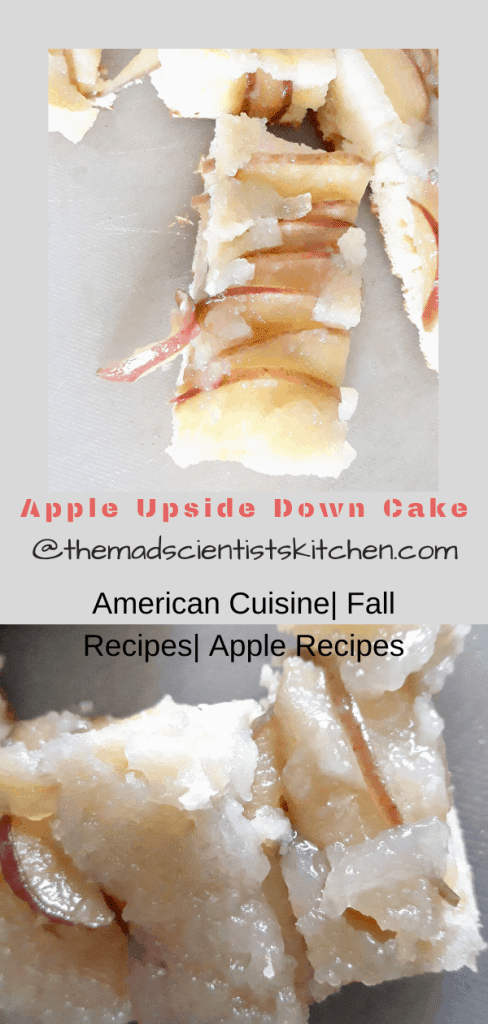 Do you like this recipe? Have you tried it? In case you do and whenever you do please tag me on Facebook. My Instagram handle is #themadscientistskitchen. You can also use my Twitter handle, Then you are always welcome at my Pinterest page too. I will love to see you there.
Please also subscribe to my mailing list and join me in my journey of Food! Will enjoy seeing what you make so that I too can learn from you!!!