19 April, 2017
Watermelon and Feta Salad with Micro Greens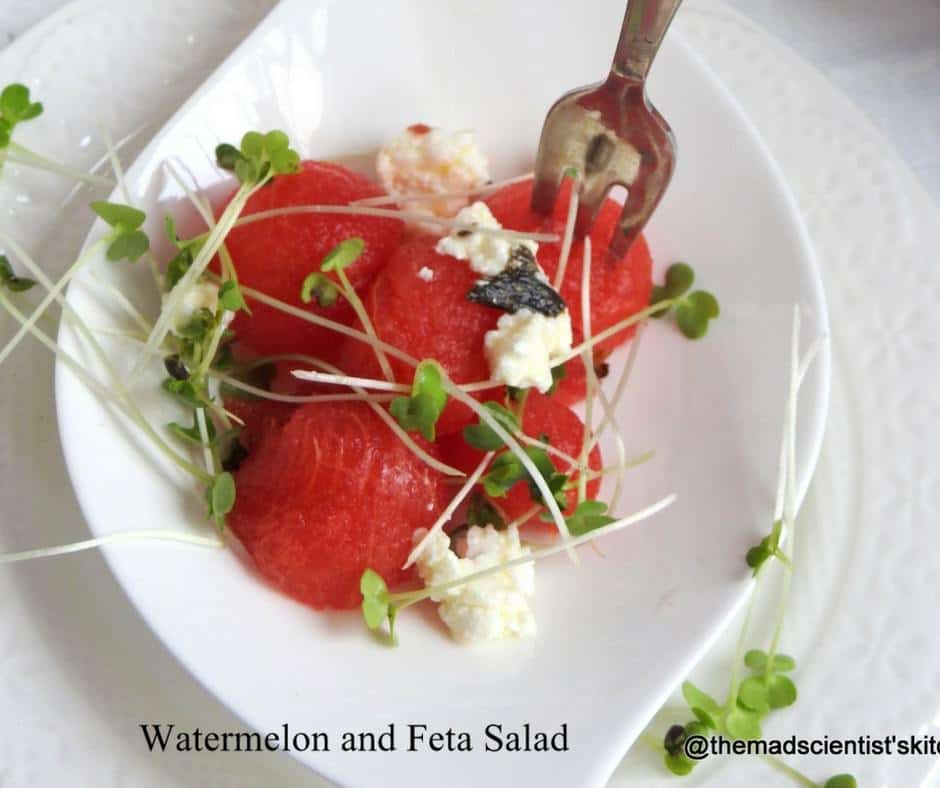 Posted in :
Accompaniments
,
Bachelor Recipes
,
Salad
,
Simple and Healthy Vegetarian Diet in Old Age
on
by :
ArchanaPotdar
Tags:
Homemade Feta Cheese-DIY
,
Micro greens
,
Watermelon and Feta Salad
Salads! We love them so this Watermelon and Feta Salad with Micro Greens is a welcome addition to our salad menu. Just right for this season when it is so hot! The Feta is home made (will share the recipe shortly).
Want to know more about salads then this is the page for you.
Today I want to just share the pictures of the salad I made out of watermelon and feta with micro greens. I have not added anything, not even salt.
The salad was just divine.
You can grow the micro greens and what I have here is mustard. They are ready in 3-4 days. Just wash them and add them to any salad. Of course, you have to like the sharp taste that the mustard has.
The other salads for this season are Ambe dal.
Just toss all the ingredients and enjoy!
Hi! First time here?
You are Most Welcome! I hope you keep coming back for more here. If you are my regular visitor then Thanks, for you encourage me to experiment more!! I would like you to please click on my link below and like my Facebook Page. I will be happy if you can follow me on on Twitter too!