19 October, 2017
Hoot Owl Cookies for Halloween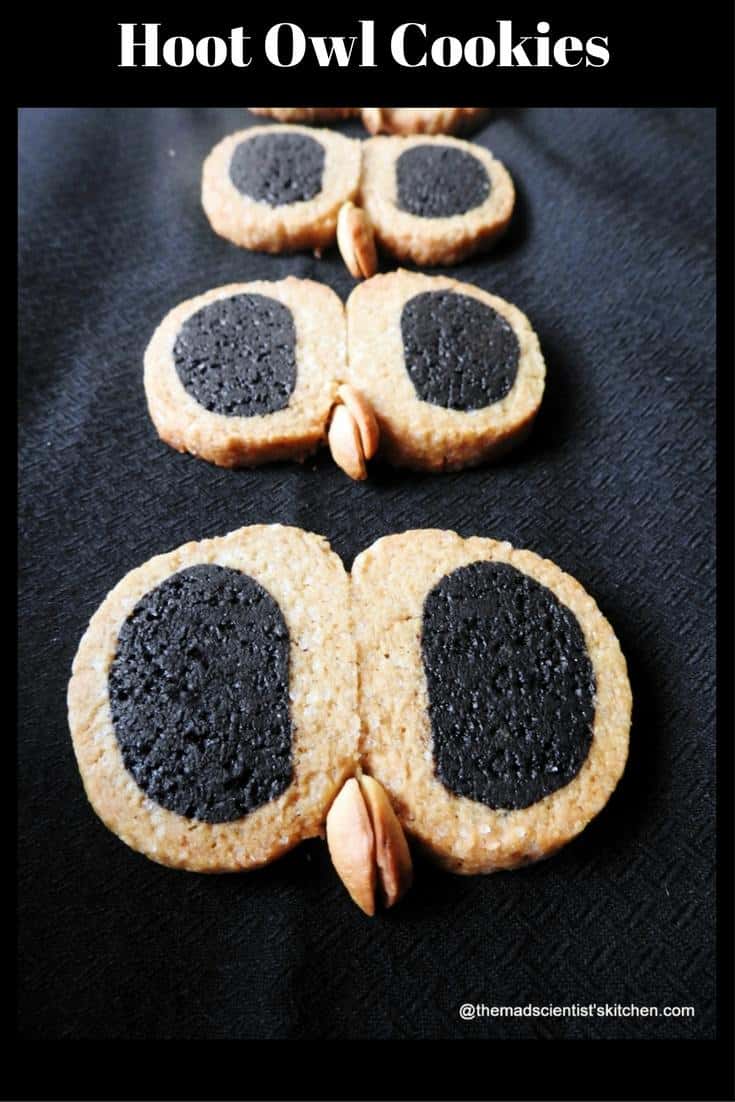 Comments : 9 Posted in :
American Cuisine
,
Bachelor Recipes
,
Baked
,
Best present
,
Biscuits
,
Blogging Marathon
,
Cookies
,
Dessert
,
Festive Cooking
,
For the Tiffin Box
,
Kid Friendly
,
Simple and Healthy Vegetarian Diet in Old Age
,
Snack
on
by :
ArchanaPotdar
Tags:
Bachelor Recipes
,
Baked
,
Best present
,
Biscuits
,
Cookies
,
Festive Cooking
,
Halloween
,
Hoot Owl Cookies
,
Simple and Healthy Vegetarian Diet in Old Age
Halloween Hoot Owl Cookies are so delicious and simple to make.
Halloween party is a new word in my kid's dictionary. Last year they asked for a cake, a monster cake and me I tried making it. However, I am yet to reach the mental image of a monster cake before I can be satisfied.
This year as most of the girl's gang is not in town, some have gone for higher studies, some are working so it leaves lonesome younger one and her friend.
These cookies I copied from here.
I have substituted maida/APf with whole wheat flour and brown sugar with regular sugar.
The main ingredients are whole wheat flour, butter cocoa, sugar, milk.
The other cookies you can try out are
The other cookies recipes you may be interested in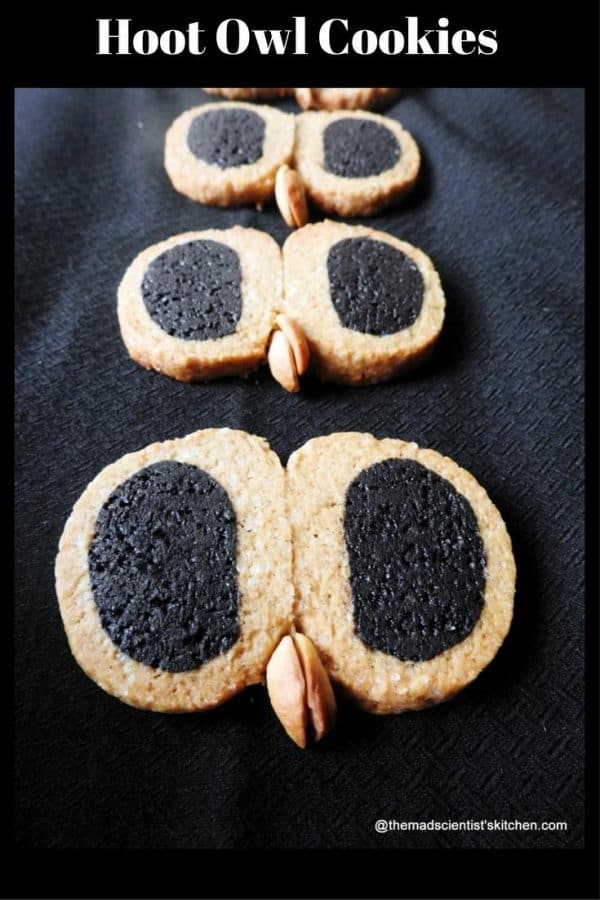 | | |
| --- | --- |
| | |
In a bowl, sift the flour with baking powder, baking powder and salt set aside.

Beat the sugar, butter, and vanilla until they turn light and fluffy.

Add the flour mixture then slowly as needed add the milk knead to a soft dough.

Divide the dough into two, a medium sized dough and a large sized dough.

To the smaller dough add the cocoa powder and knead again as smooth dough.

Make a log and set aside.

Roll the large sized dough as rectangle.

Place the chocolate log into the rolled rectangle, wrap it in a foil tight, and keep in fridge for an hour.

Meanwhile line a baking tray with a baking sheet.

Preheat the oven to 180C/350F.

Unroll the wrapped foil, slice the roll, and press 2 slices together on the baking sheet.

Slight pinch the corners of the slices to form the ears, place a chocolate chips in the center of each slice to form the eyes. (I forgot)

Stick the cashew between the slices to form the beak.

Bake at 180C for 10-15minutes or until the cookies turn slightly golden brown.
Check out the Blogging Marathon page for the other Blogging Marathoners doing this BM#81

​Hi! First time here? You are Most Welcome! I hope you keep coming back for more here. If you are my regular visitor then Thanks, for you encourage me to experiment more!! I would like you to please click on my link below and like my
Facebook Page
. I will be happy if you can follow me on on
Twitter
too!
​
9s COMMENTS