26 January, 2017
Delicious Chocolate Smoothie Bowl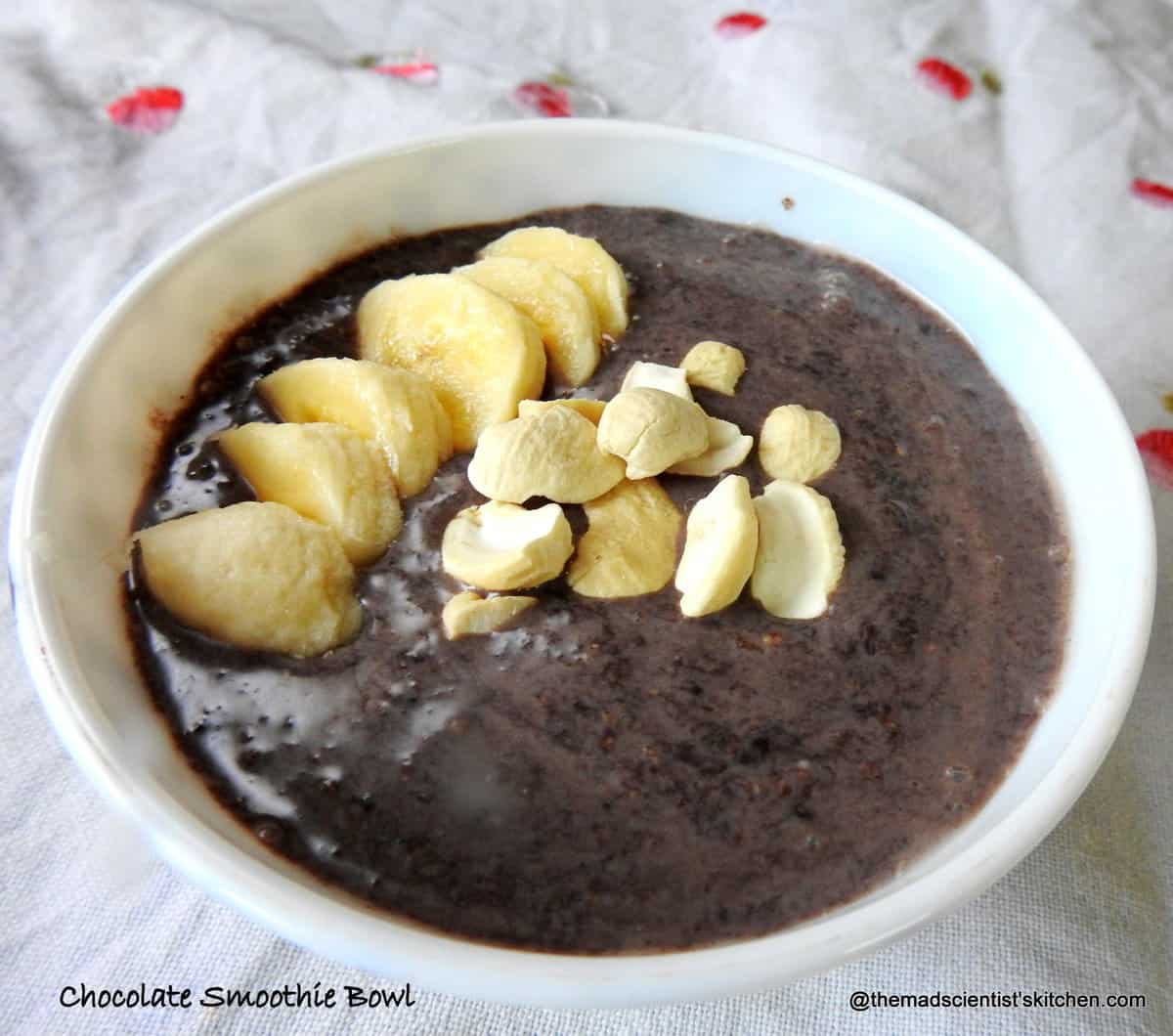 Comments : 15 Posted in :
Bachelor Recipes
,
Blogging Marathon
,
Breakfast
,
Brunch
,
Simple and Healthy Vegetarian Diet in Old Age
on
by :
ArchanaPotdar
Tags:
Chia Seeds
,
Chocolate Smoothie Bowl
,
cocoa
,
Milk
,
Oats
Try this Delicious Bowl of Chocolate Smoothie!!
Me I like chocolates but just that!
Plain and unadulterated chocolate no shakes, no hot chocolate, no chocolate ice cream.
In fact, I tolerate the chocolate cornetto just for the chocolate in the cone below.
So when I recommend this Chocolate Smoothie Bowl it's surprising. Isn't it?
I saw this on Pavani's site here and was as usual stumped. her pictures I think ar responsible for this drool-worthy bowl of breakfast.
I have tried it out twice already and have loved it. I have used regular dairy milk in place of the almond milk that Pavani has recommended.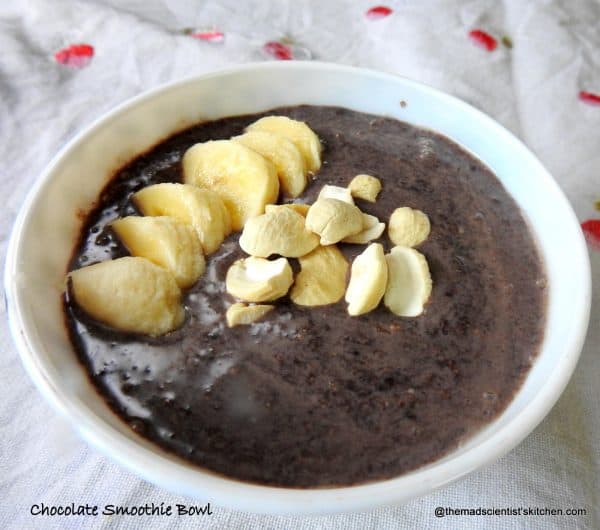 The night before you want to make the smoothie bowl, combine oats, ½cup milk, honey, cacao powder, chia seeds in a bowl.

Cover and refrigerate overnight.

In the morning, add ½cup of the remaining almond milk and blend until smooth.

Pour into the serving bowl and top with your topping. Serve immediately.
Hi! First time here? Well then you are Most Welcome! I hope you keep coming back for more here. If you are my regular visitor then Thanks, for you encourage me to experiment more!! I would like you to please click on my link below and like my Facebook Page.
I will be happy if you can follow me on on Twitter too!

15s COMMENTS