24 January, 2017
Carrot, Apple and Orange Smoothie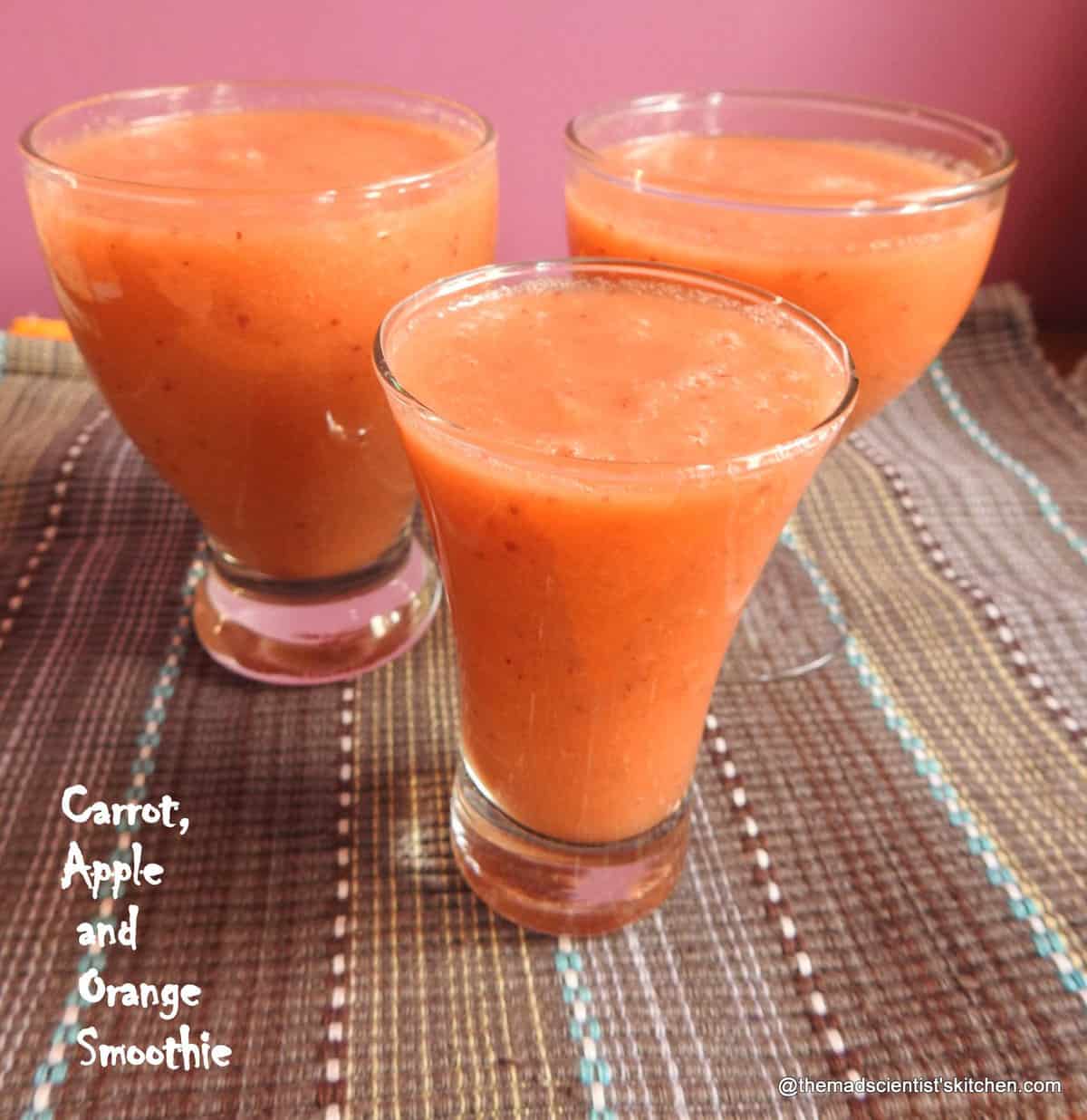 Comments : 11 Posted in :
Bachelor Recipes
,
Blogging Marathon
,
Breakfast
,
Diabetics Friendly Foods
,
Drinks
,
Shakes or Smoothies
,
Simple and Healthy Vegetarian Diet in Old Age
on
by :
ArchanaPotdar
Tags:
Apple
,
Breakfast
,
Carrot
,
Dairy free
,
Smoothies
A delicious smoothie of carrot, apple and orange blended in water was a surprise for me.
Surprised as my thought was always that a smoothie is made with milk.
It was then I learnt that a can be made from raw fruit or vegetable with water, dairy and ice. You may add sweeteners of your choice.
I think that a smoothie is healthier than a juice. A smoothie contains dietary fibre and since it is thicker than a juice so it is more filling. Green smoothies are considered a healthier alternative but I will shy off the commercially made smoothies.
People who swear by smoothies consider that the body needs the vitamins, minerals and enzymes that raw food contains. Not getting enough of these will leave you malnourished by the lack of nutrients and smoothies fill in the gap.
But personally, as long as I have functional teeth I will prefer to chew and eat my fruits and vegetables. I love the crunch and the flavours of a fresh fruit or vegetables an occasional smoothie or juice is fine with me.
The burst of flavours that this smoothie gave I think I will make it yet again. Looks like I am converted to a smoothie lover!!

​Hi! First time here? You are Most Welcome! I hope you keep coming back for more here. If you are my regular visitor then Thanks, for you encourage me to experiment more!! I would like you to please click on my link below and like my
Facebook Page
. I will be happy if you can follow me on on
Twitter
too!
​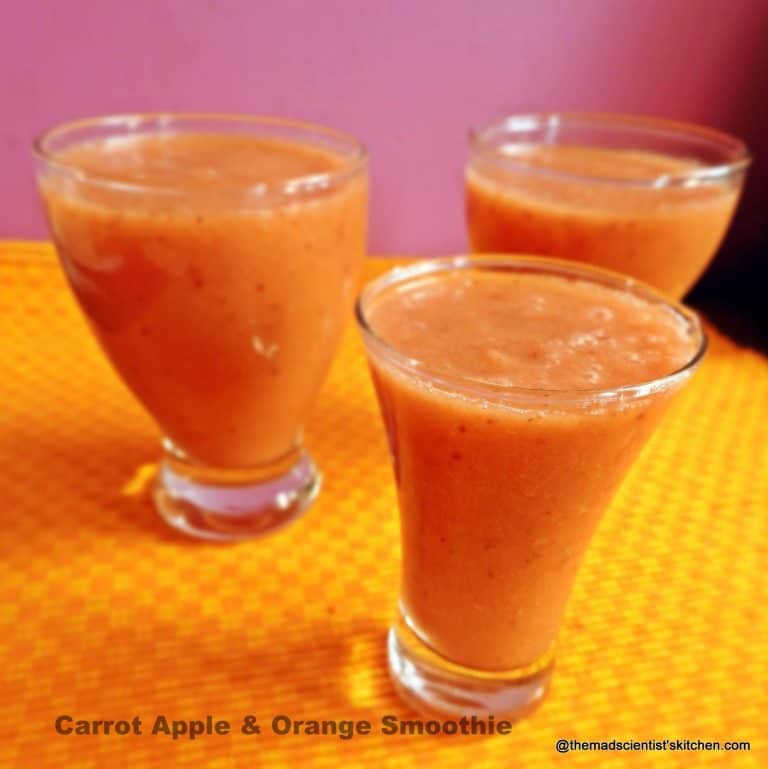 | | |
| --- | --- |
| | |
Add carrot, apple, orange and ice to the blender.

Blend adding water as needed.
11s COMMENTS