13 November, 2017
Bookworms and Jelly Bellies ~Book Review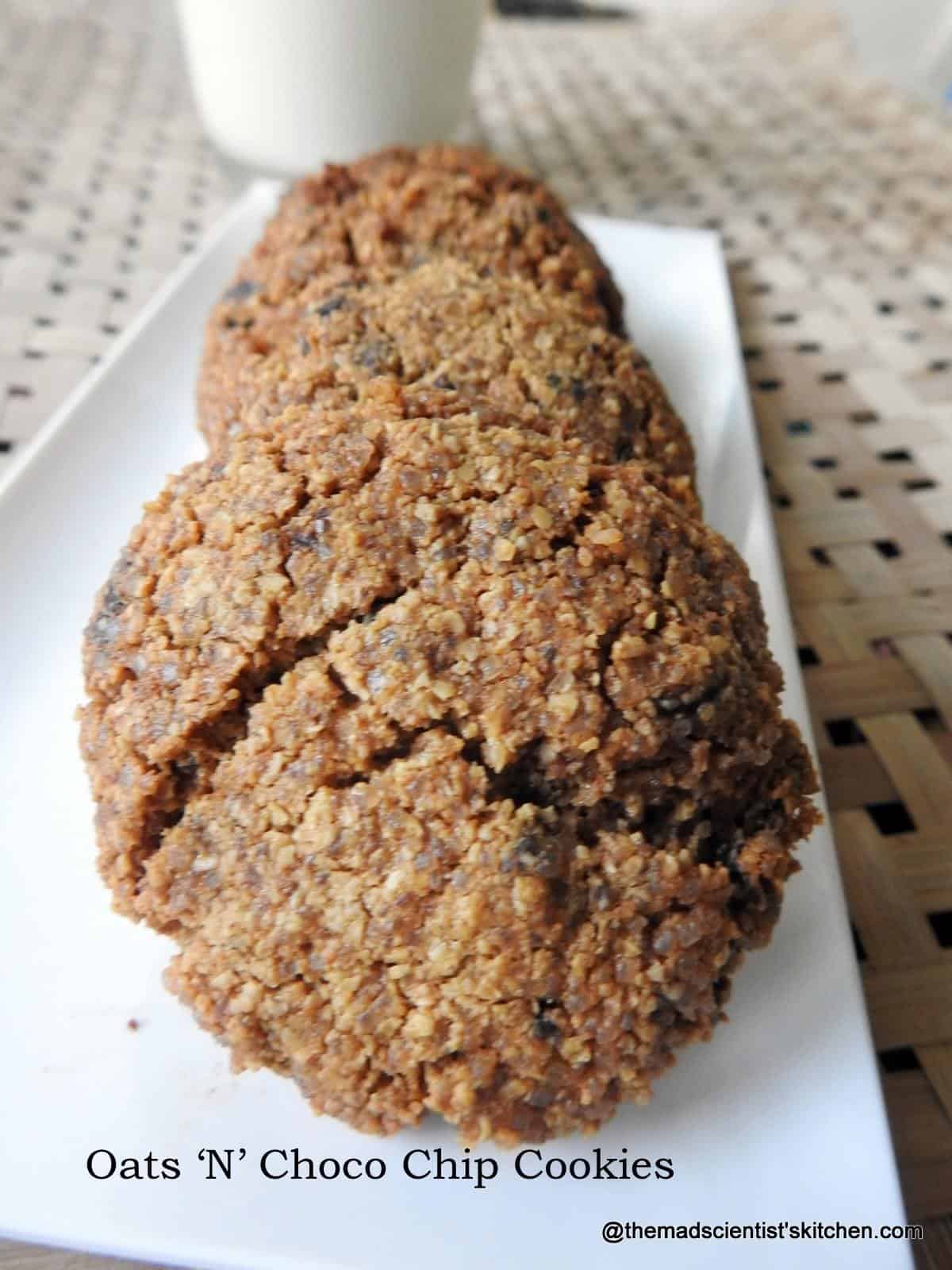 Posted in :
Bachelor Recipes
,
Baked
,
Biscuits/Cookies
,
Book review
,
Kid Friendly
,
Simple and Healthy Vegetarian Diet in Old Age
on
by :
ArchanaPotdar
Tags:
Bachelor Recipes
,
Baked
,
Biscuits
,
Book review
,
Chocolate Chip Cookies
,
Kid Friendly
,
Simple and Healthy Vegetarian Diet in Old Age
I wish my kids were younger again so that I can make and let them make stuff out of Bookworms and Jelly Bellies and feed them.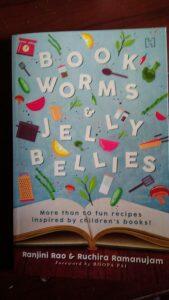 The food described here in the book is delicious.
The beautiful dishes are simple enough for a child to understand. Like in making the herbed butter the instructions say," whisk the cream using a wooden churn or whisk, taking small breaks if you get tired". Acknowledging and accepting that the child is bound to get tired is something we adults know but telling the child that is important.
Stories always have a great impact on a child's mind. They shape their lives and personality.  Let us not forget the saying books are man's best friends!  As parents, we all feel our children should read. This book is a delicious way to introduce books to children. The introduction before the recipe that the child can make is so intriguing before long your child will look for the book.
The highlights of the book are
The recipes in the book divided taking account the skill levels of the children as 3-5, 6-9 and 10-14.
The recipes are generally eggless recipes with an emphasis on baking.
The recipes creatively include a lot of healthy ingredients, fruits.  Colours are included in the recipes but they are from natural ingredients. ( check out the pretty pink lemonade).
The recipes include trivia, fun facts, not just ingredients, and the equipment needed.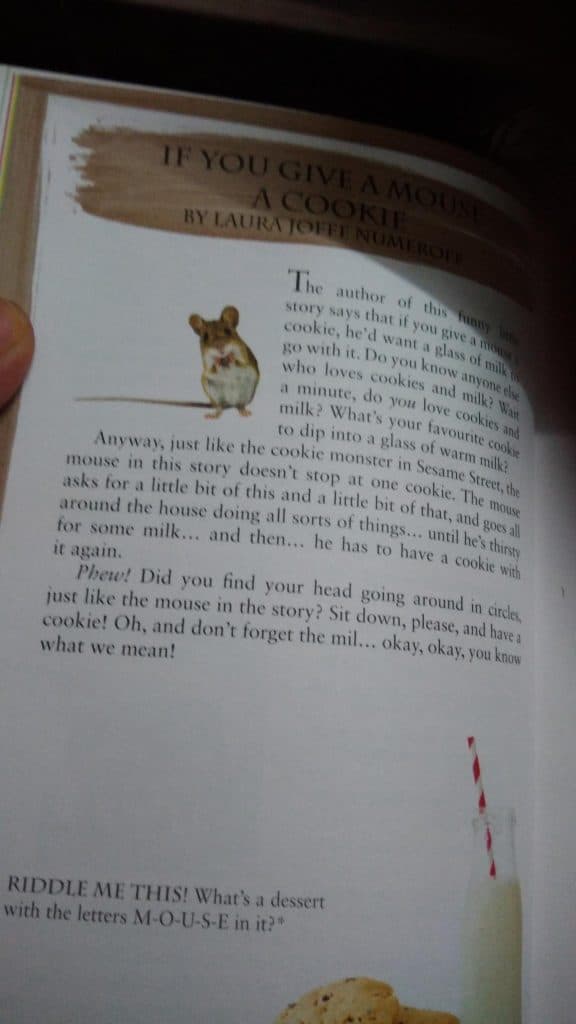 The instructions too are very specific. Just like mamma in the kitchen, my 15-year-old will tell you, "Wash hands before starting, be careful with sharp instruments, graters, electrical stuff and heat."
In addition, prep before starting, wash and chop, measure all that but the most important is present food attractively and clean up after you finish.
All said and done it takes me down the memory lane where I recited, "avalakki pavalakki." My girls will tell me they want avalakki pavalakki whenever they want poha only after reading the rhyme in the book I realised this.
I actually wanted to do one recipe from each section but looks like it will take time so posting the one that I made. The rest will follow at my susegad pace.
Oats 'N' Choco Chip Cookies
Ingredients:
1 1/2 cups oats
100 grams butter soft and unsalted
1/2 cup brown sugar firmly packed
1 tsp vanilla essence
1 tsp baking powder
1/2 cup chocolate chips
1-2 tsp oils for greasing
Method:
Place the butter and brown sugar in a large bowl and whisk well.
Stir in vanilla, powdered oats and baking soda.
Mix in chocolate chips and using your hands bring the mixture together into a dough.
Cover the cookie dough with cling film and refrigerate for about 15 minutes.
Meanwhile, preheat the oven to 180⁰C/350⁰F.
Place a piece of parchment paper or aluminium foil on the baking tray. Grease the foil with a little oil, using a pastry brush or your fingers.
Take a tablespoon-sized lump of cookie dough make a flattened disc.
Place on the baking tray about 2 inches apart.
Place the tray in the oven bake for 15 minutes or they are lightly browned.
Remove the tray from the oven. Cool in the tray for 5 minutes before removing them to a cooling rack.
Repeat with the rest of the dough.
Let the cookies cool completely and then enjoy them with milk.
​Hi! First time here? You are Most Welcome! I hope you keep coming back for more here. If you are my regular visitor then Thanks, for you encourage me to experiment more!! I would like you to please click on my link below and like my
Facebook Page
. I will be happy if you can follow me on on
Twitter
too!
​